Happy Leap Day!!! This is the first time a post has ever been published on February 29th here on Curiously Carmen 🙂 The next time this happens will be in 4 years, I wonder where Curiously Carmen will be in 2020!
——
I've used TRESemmé for many years back in high school. It was all my mom ever bought because it was pretty cheap for a large bottle, and we love to save money wherever we can! I ended up using the same line for so many years that eventually my hair built tolerance to it, and found my hair got oily faster. I was also getting tired of the smell after so long, and finally ended up buying my own drugstore shampoo instead.
TRESemmé has recently launched a new line of hair products called the Beauty-Full Volume system. This is my first time coming back to TRESemmé after a couple years, even though I have used it occasionally when I ran out of my usual shampoo and used my mom's. I have been trying out this new line for a bit over a week now, and here is what I thought of it!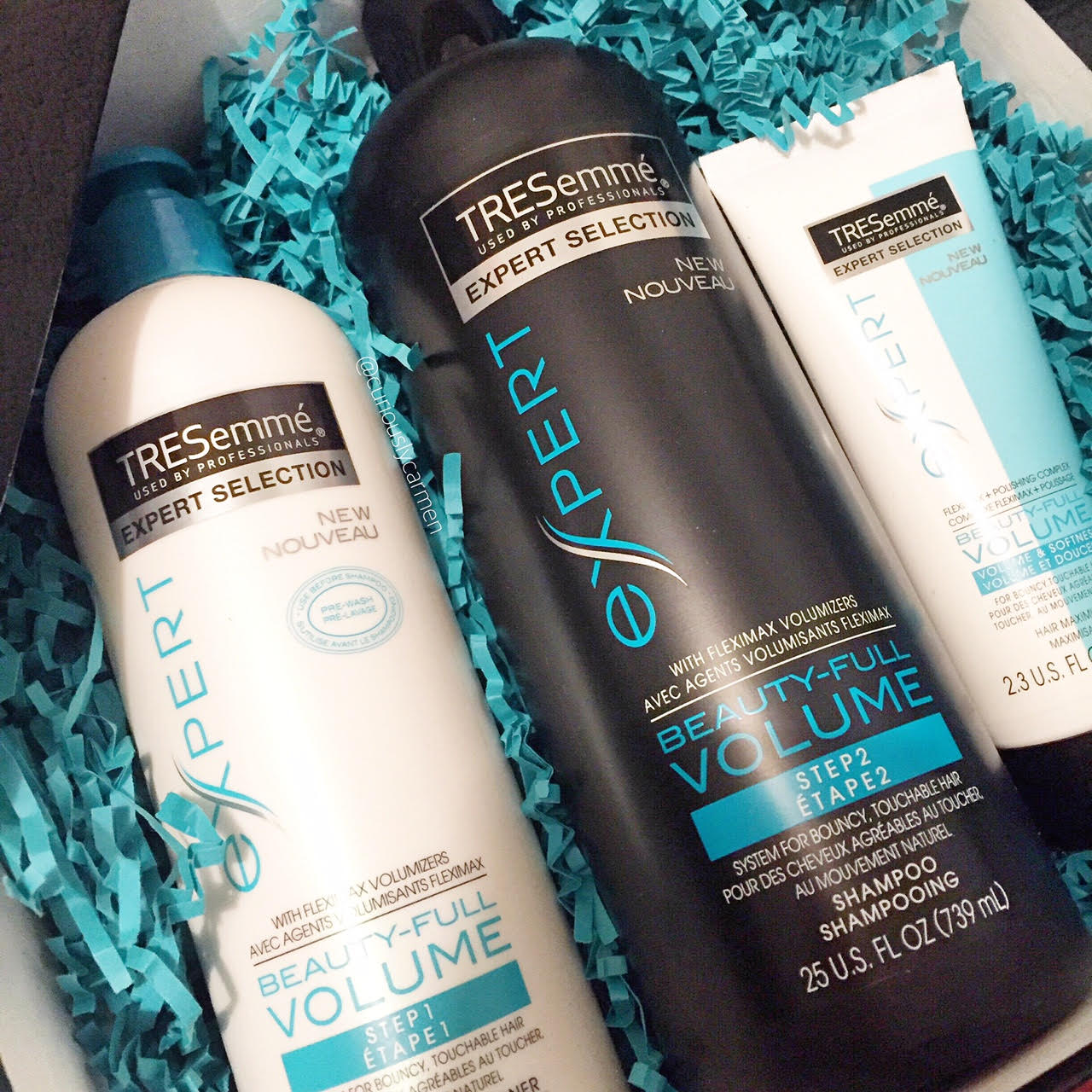 What sets this line apart from other products is that you are supposed to use the conditioner first, and then shampoo! Following the proper steps will lead to what TRESemmé describes as 'bouncy, touchable hair'.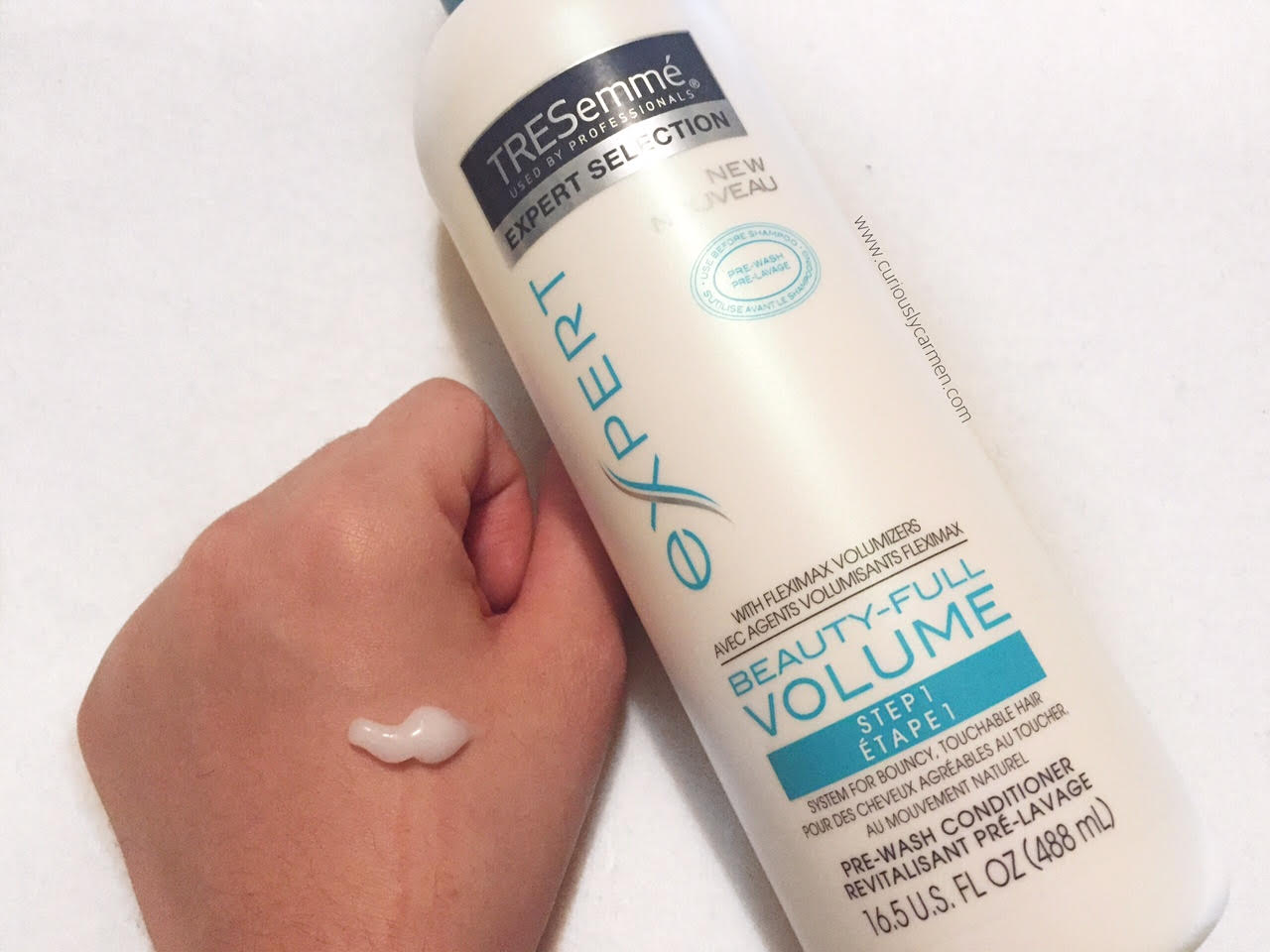 Step 1)  TRESemmé Beauty-Full Volume Pre-Wash Conditioner: As mentioned above, you are supposed to condition your hair first. I liked that this came in a pump bottle, as it was easy to dispense the product. It has a clear but slightly thick consistency to it.
After using 2-3 pumps and leaving this on for one minute as you would with any conditioner, you rinse it off. Since I have an oily hair type, I only used this starting from the middle of my hair, down to the tips. As I washed the conditioner off, I instantly felt my hair transform into something more soft and 'flowing', if that makes any sense.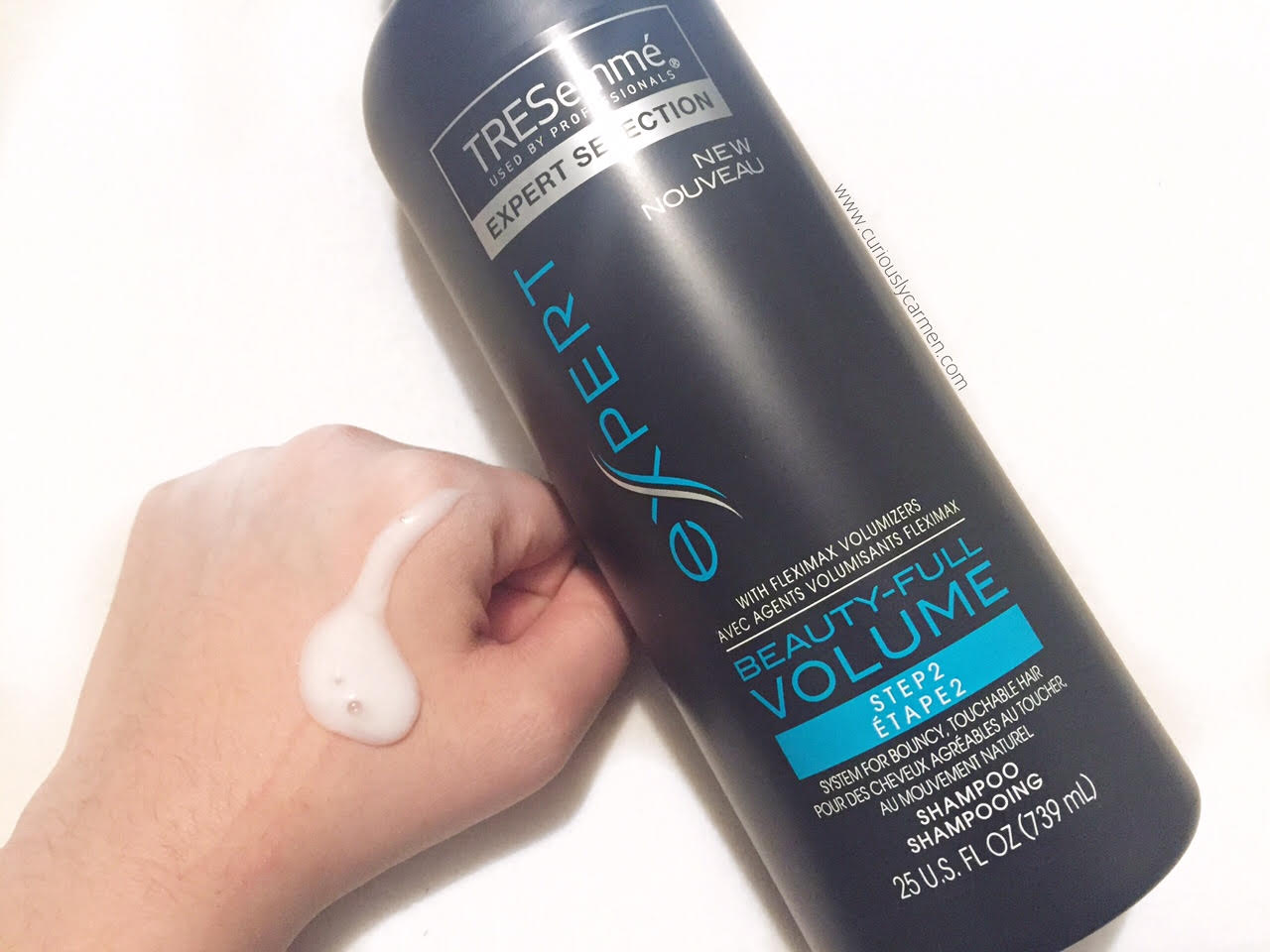 Step 2)  TRESemmé Beauty-Full Volume Shampoo: Following is the shampoo! I wished that the shampoo came with a pump as well, but no big deal. I squirted some product into my hand first, about the size of a Canadian quarter. Then, I lathered it into my hair.
I love the smell of this shampoo! It smells very refreshing, and reminds me of green apple. Not too feminine, so males in the household could use this as well. I found that it lathered quite a bit, which made me feel like it did a great job in cleaning.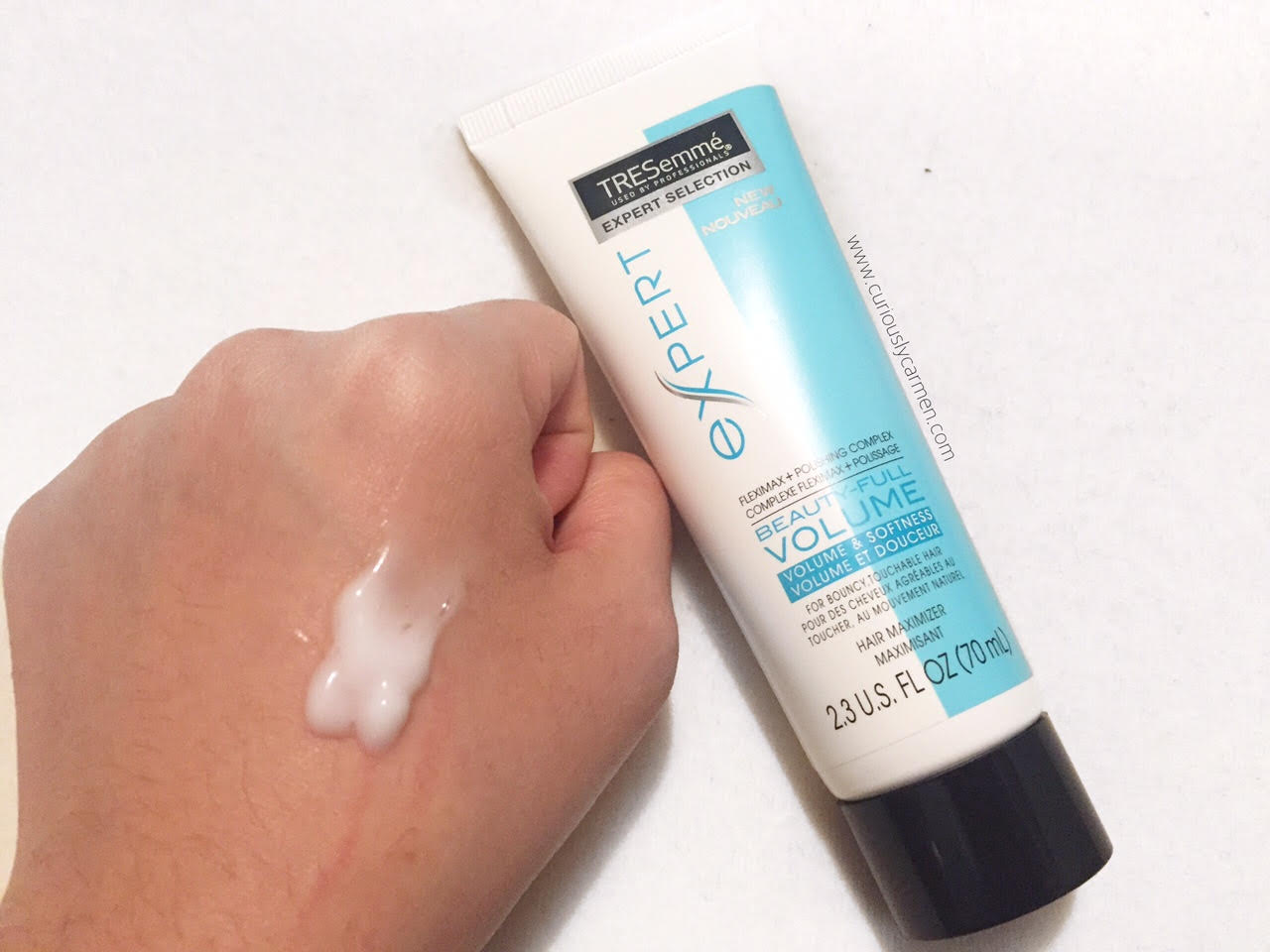 Step 3) TRESemmé Beauty-Full Volume Hair Maximizer: After getting out of the shower, apply the maximizer to damp hair, then blow dry. I normally don't put product in my hair after I wash it, but this would be good on special occasions where I want my hair to look a bit nicer!
I found that the maximizer further softened my hair and it also tamed flyaways.
Overall, I really like TRESemmé's new line and could see myself continuing to use it. I love the fresh scent, and how volumized, clean and soft my hair looks!
Even after twelve hours of wash, I can still smell the shampoo on my hair and my hair feels nice and light, but volumized at the same time. My friend also commented that my hair looked more volumized too!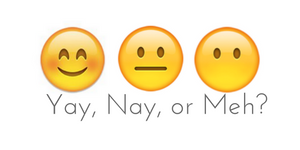 Yay!
Thanks for reading!
Carmen