Those who know me well know that I am constantly on Airbnb, creating wishlists of places I want to go. Whenever I am stressed or in a bad mood, going on Airbnb is very soothing and helps take my mind off things. Airbnb is a website that lets you rent homes or space from other everyday people. It could be the basement suite, a room in a house, an apartment, a RV, a treehouse, an igloo… you name it, the possibilities are endless!
Since I am constantly browsing on Airbnb, I would consider myself to be somewhat of an expert on it, and thought I would share some pros, cons, and tips I have learned along the way!
This post is not sponsored by Airbnb, they don't even know I am writing this. I just thought it might be helpful as I've had some friends ask me about Airbnb before.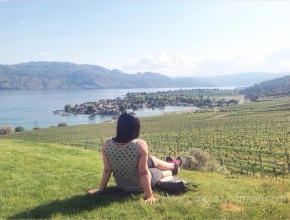 During the summertime, the boyfriend and I went to Kelowna for a short getaway trip. Although I do love travelling, I don't get to go as much as I would like due to money and time constraints. We tried to save as much money as possible, or at least try to get our money's worth.
This is why we decided on trying out Airbnb! First, I'll explain what Airbnb is, pros & cons, and my advice. I will also follow this article up with a review on my first Airbnb suite in Kelowna, to be published later this month!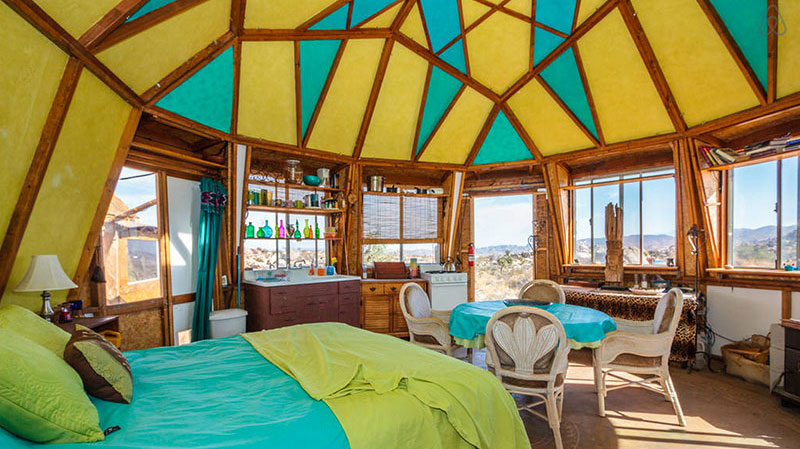 PROS:
Save money. There are many Airbnbs out there that cost significantly less than a hotel. Plus, if you rent out an apartment or house and split the cost with your travel crew, you will save  a lot of money!
The great thing about Airbnb is that you are getting more of an authentic experience as you get to live in a home similar to locals. You really get to explore and view the city at the same level that locals do.
It's also more unique compared to a hotel. When choosing your Airbnb, you can decide on whether you want the entire place, a single room, or shared room.
By choosing the latter two listed above, you are able to meet other travellers and form friendships with them!
Airbnbs also have a higher chance of including a full kitchen, which is something I prefer so that I don't have to eat out every single meal (also saves money!).
More flexible: I find that individual hosts are more flexible in terms of check in/check out time, given that no one else has booked the listing right after you.
Local tips: Hosts mostly live in the city, if not in the same space as you! Hosts are always down to suggest local, lesser-known places to explore rather than the tourist hot spots.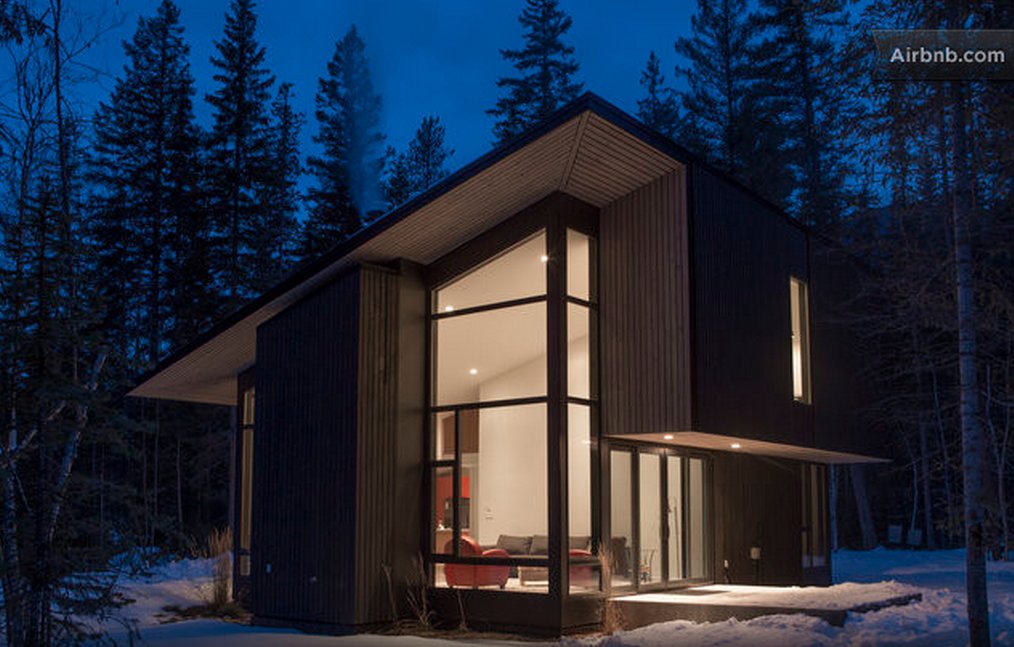 CONS:
The most common complaints I've seen on reviews are messiness, dirtiness, and rude hosts. Read my tips below on how to prevent Airbnb horror stories from happening on your next vacation!
Another con is the cancellation policy. Each host has its own cancellation policy, and if it is labelled as 'strict', you will not get a refund after your booking. This has caused trouble in the past when travel plans did not go through with my friend and was troublesome for her. Airbnb service fees are non-refundable, even if it is under the flexible cancellation policy.
Hidden fees. Although a place may state that it is $100 a night, this does not include the cleaning or Airbnb service charge. Certain cities such as San Fran add an 'occupancy tax' fee too. Often, the cleaning fee & service charge add up to an additional $200! I know to be wary and to keep in mind a possible additional hidden fee. See photo below for an example.
Customer service: Airbnb's customer service is pretty much non-existent. Should issues arise, you will have to dig through their 'help center', which didn't help my issue at all. You have to go through a ridiculous number of steps before you are actually placed on an online chat with an agent, there are no telephone agents.
Just plain ol' bad luck. Sometimes, no matter how much research you do, you just have bad luck. I saw this happen with my friend, who was very diligent in her research. The host she booked with had excellent reviews. However, during the trip, the listing was very dirty and the host became very sketchy. He denied her allegations, said her family stayed the whole time (they stayed for 1 night before they couldn't handle the dirtiness), and even CHANGED his profile name on Airbnb after my friend contacted him!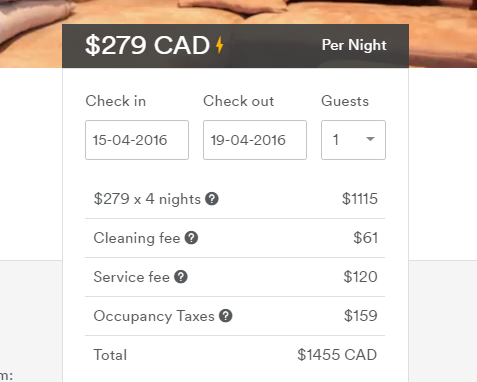 TIPS:
RESEARCH. RESEARCH. RESEARCH. Many of the cons can be prevented with extensive research, as I always do before selecting a place on my wishlists! I can not stress how important research is before hand.
Read previous reviews.  I only trust places with many positive reviews. If less than 80% of reviews are positive, I'm not taking the chance and moving on! Also go through the host's profile and see if they seem legitimate or not.
Read the description CAREFULLY and message your host if you have any questions beforehand. If the Airbnb listing looks very messy and disorganized in terms of writing, I close the listing immediately.

The way I see it is kind of like a resume. Why would you send off your resume (the Airbnb listing) to potential employers (your guests, people who are paying you to stay at your place) when it is poorly written and unedited? If you're not going to take the effort to edit and write clearly, it raises red flags with me.

Check the refund policy – flexible means full refund until the day before, moderate is full refund until five days before, and strict is 50% refund one week before and no refund under a week. I am more likely to book a place that has flexible or moderate refund, but I understand the strict policy is better for the host. If you are unsure about your dates, I would recommend finding flexible or moderate listings.
Stay organized. This is similar to my first important tip on research. Find out what amenities your Airbnb has and what it doesn't have. Some places don't offer shampoo or laundry, for example.
Conclusion:
Airbnb is a great alternative to hotels and you would either save money, or get more value for your dollar. I love Airbnb and can see myself using it as I travel more because it saves money and is unique. However, I do like the familiarity and consistency of hotels so I would probably do a mix of both!
If you are someone who doesn't want to do research, I would recommend staying at a hotel because you know what to expect, and hotels follow a standard protocol in regards to cleaning & customer service.
If you have any other questions, let me know in the comments! I hope this post helps your travel plans, and that you'll enjoy Airbnb as much as I do. I have saved up money and am going on a trip soon, and will be living in my second Airbnb!
Stayed tuned for my review on the first Airbnb I stayed at in Kelowna!
Thanks for reading,
Carmen
Disclaimer: This post is not sponsored by Airbnb.