I stumbled upon this foundation by a lucky accident! I was browsing around Shoppers with some girlfriends after brunch, and saw this foundation on sale for $5. What a steal! The normal price of this foundation was $10.
Since I've been wanting to try a new foundation anyways, I thought this would be the perfect chance without spending too much money!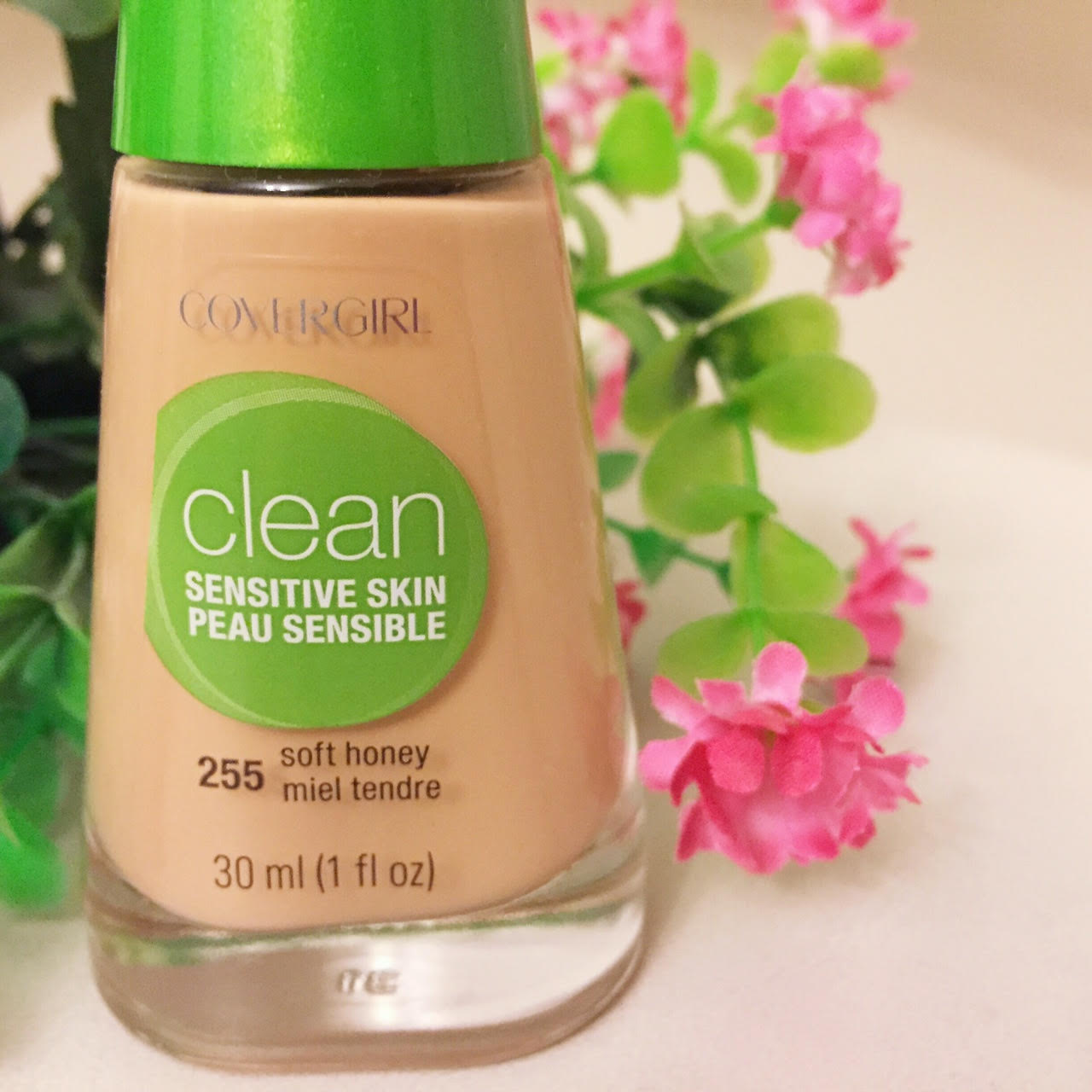 It's been awhile since I've purchased anything from Covergirl. It definitely brings me back to high school days… I loved those Covergirl wet slicks lip glosses!
Now that I think of it, I don't think I own any other Covergirl foundations. I usually just bought their lip products or mascaras back in high school.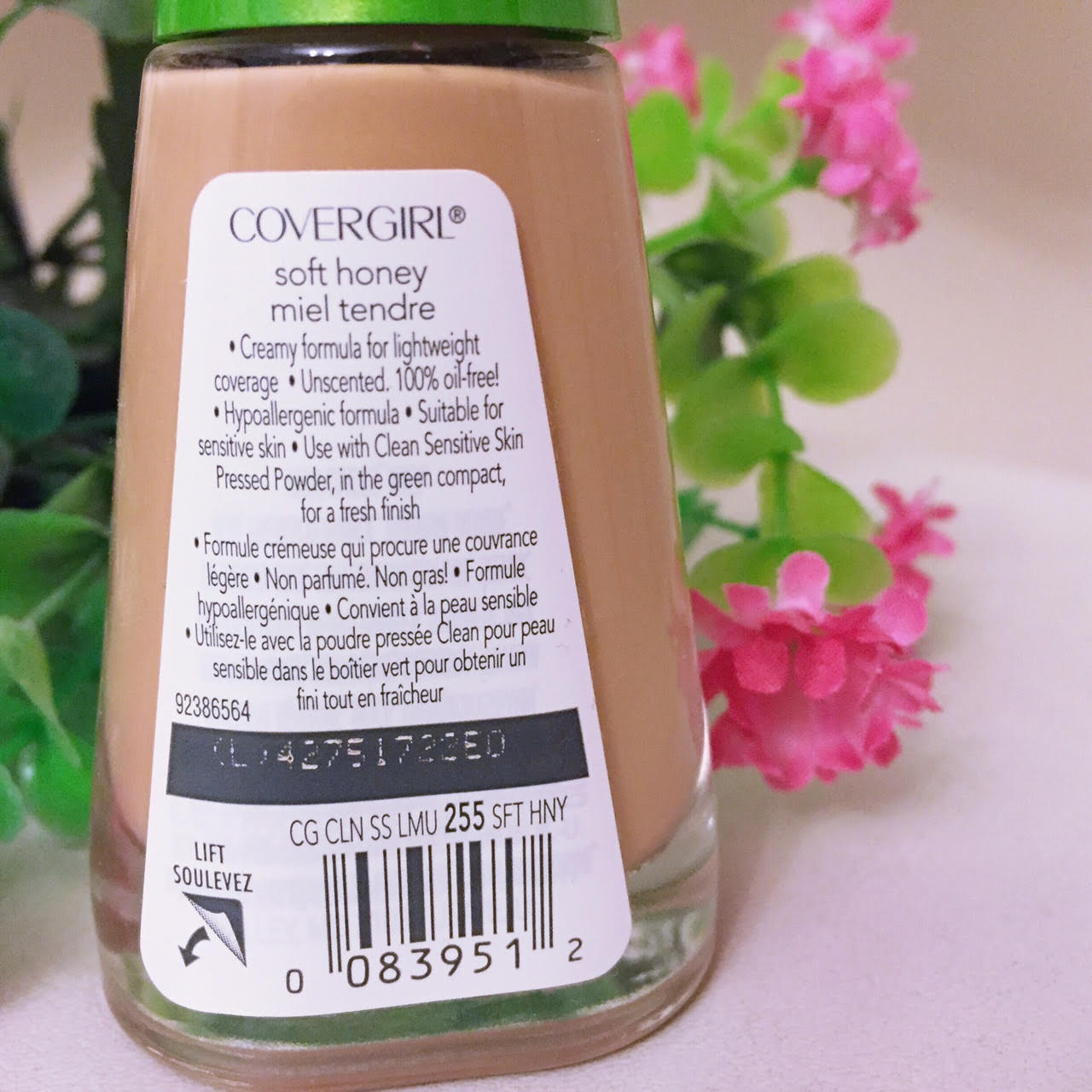 There are three types of foundation under Covergirl's clean line. I don't recall what the other two are, but this one is meant specifically for sensitive skin. Although I don't have sensitive skin, I bought this one because it was the only one out of the three that was on sale.
The clean sensitive line comes with a bright green lid, while the other two clean foundations have brown and blue lids.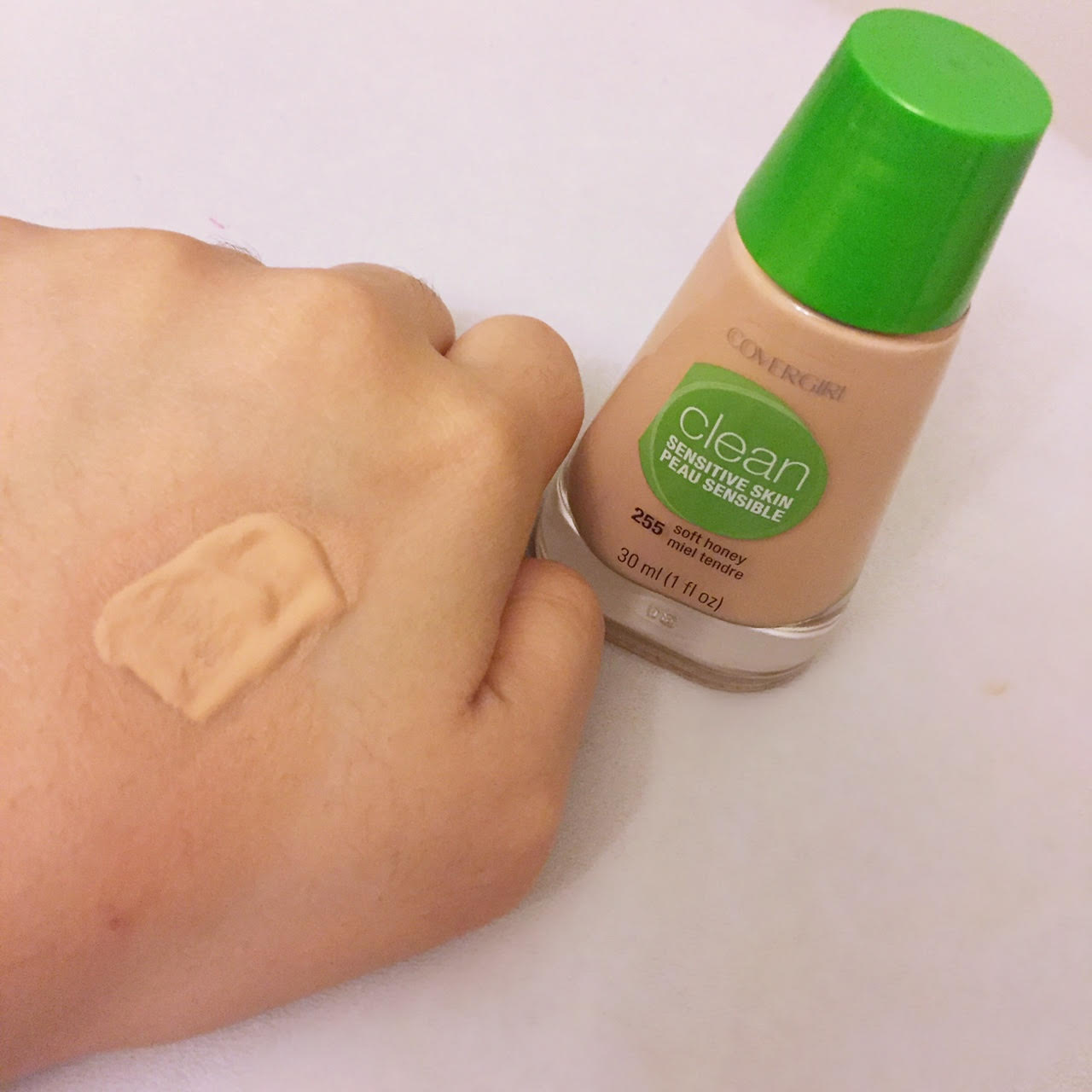 I got the shade 'soft honey', a lucky guess because it matched my face nicely!
The one thing I did not like about this foundation is how hard it is for the product to come out. Even when you try to shake the glass jar, the foundation is really stubborn and does not want to come out. I was smacking this bottle pretty hard on my hand for a good few minutes before my hand started getting red.
I eventually gave up and used a cotton swab to get the product out.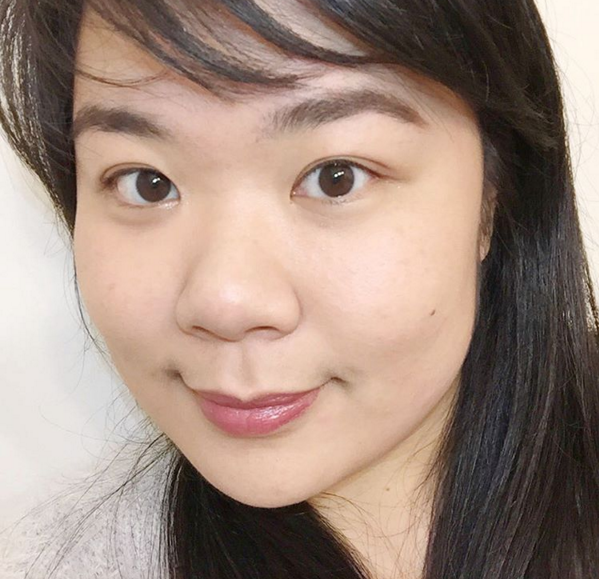 I found that the foundation was easy to blend, and came without a scent. It was also very buildable, which is something I always look for in foundation. Being buildable allows you to be flexible with the amount of coverage you want.
This is a picture I took right after I put it on, no photoshop – only whitened the background but nothing to my face. It lasted all evening and I had no problems with it.

Overall, I really liked this foundation, especially since I found it on sale for only $5! That is a steal and if I saw it on sale again for that price, I would buy it in a heart beat.
My one complaint would be the packaging, because it was so hard for the foundation to come out! I have it currently stored upside down, but I'll probably be using cotton swabs to get the product out.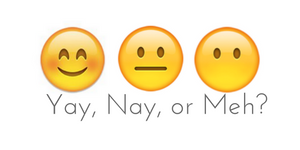 Yay!
Thanks for reading!
Carmen