Now that the days are getting brighter and sunnier, I wanted to create a nail look that would match the happier weather! This was my first time experimenting with wearing three different shades at once. At first, I wasn't sure if I liked it but I ended up really loving this look!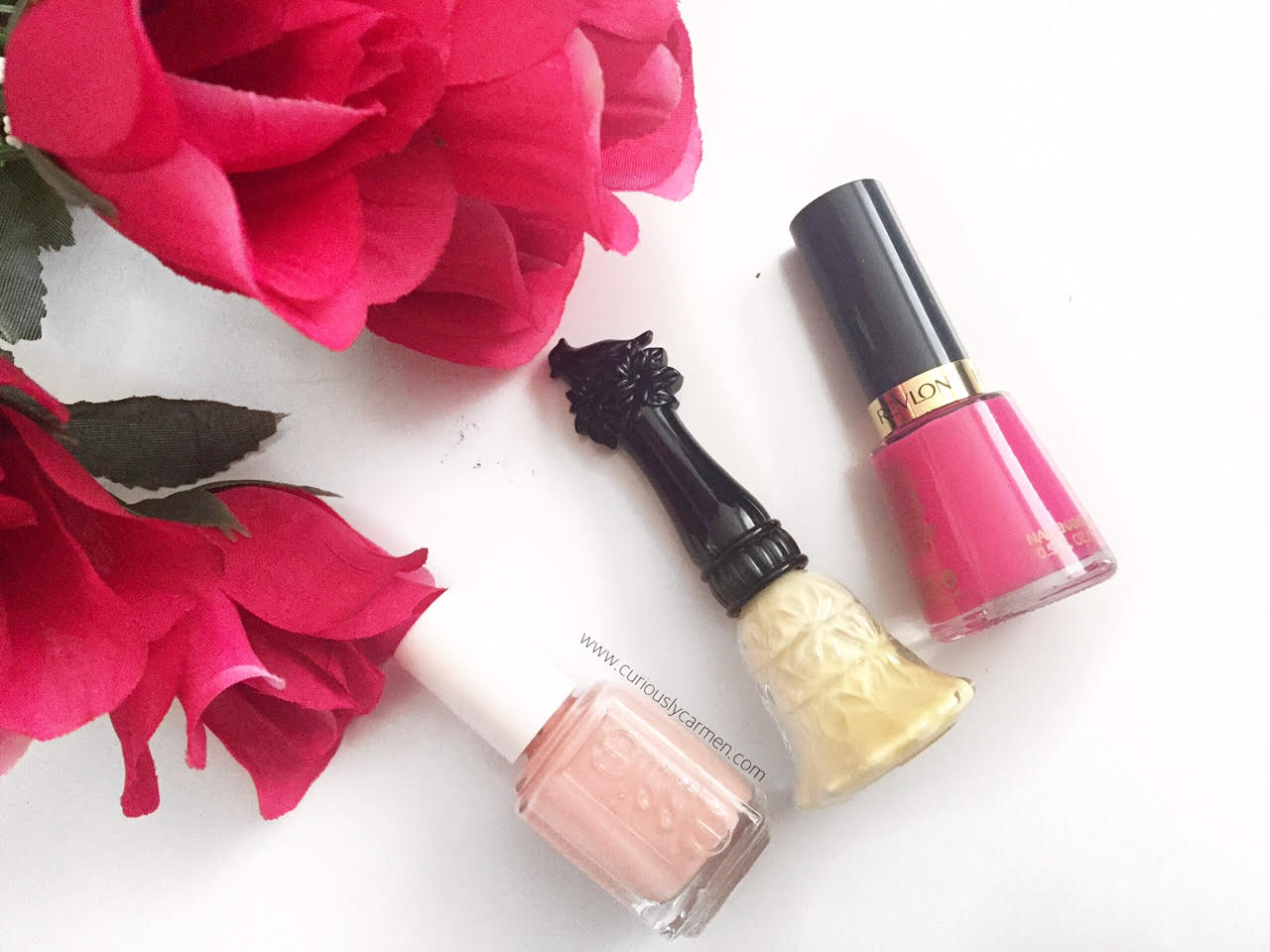 I had a Shellac manicure done last month, and some of the nail polish was starting to peel off. I thought it looked odd that I had a one single nail that was naked, while the others were still adorned in pretty pinks. So, I decided to select a pink shade in my nail polish collection to match what was left of my gel nails.
Once the gel started to peel off, I replaced it with these shades. Eventually, I took off my gel and painted my nails entirely with these colours!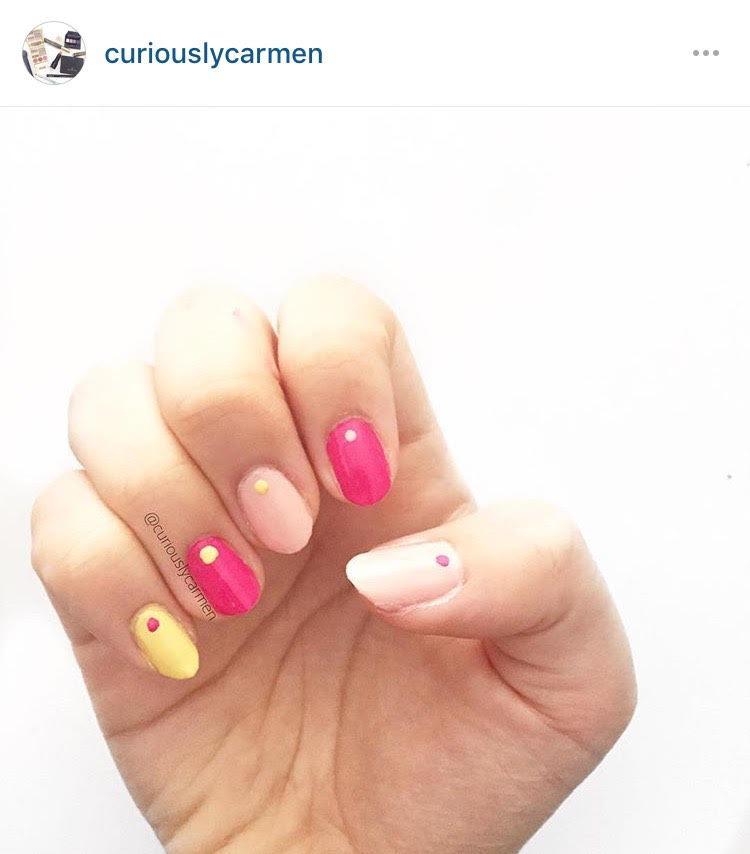 Here is the simple, but bright look I came up with! I finally bought a nail dotting tool back in January and have been trying to use it more. My goal is to eventually come up with detailed nail art, so I need to start practicing now!
The colours I am using are:
Yellow: Anna Sui Nail in N800
Light pink: Essie in 869 'Got Engaged!'
Magenta: Revlon in 901 Fuchsia Fever
This look is pretty self explanatory and very easy to create!  Just paint your nails and use a dotting tool to create the dot in the middle. You could probably use a cotton swab or toothpick but the circle might not look as even.
I'm on a no-polish break for a month, as my nails are pretty weak right now. I'll be posting more nail looks after my ban ends, and am looking forward to wearing more summer colours!
I was also reading up on biotin supplements to support healthy nails. Has anyone tried taking these and noticed results? I am always wary of side effects and dependency, so I'm not 100% sure I should try taking them yet. But I would really like my nails to become stronger and not peel as easily!
Thanks for reading,
Carmen