For the Dine Out festival this year (2018), I didn't really go anywhere because I wanted to save my moolah. However, on the second last day of the festival, I was feeling a bit food-venterous so I decided to look up the $20 menus. Chutney Villa caught my eye because I have never been to an Indian restaurant before, and because it looked like a good value for $20 each.
I gave them a call in the late afternoon and luckily, they were able to squish the two of us in just a bit before 6pm!
Chutney Villa is located in the central part of the city, just off Main and Broadway. There wasn't a parking lot and only paid meter parking, which kinda sucked because that area is always busy and hard to find spots. But since we got there right before the dinner rush, we found a parking spot nearby.
Our noses were greeted right away with aromatic spices! The restaurant was also clean and well maintained.
Please keep in mind that this is my first time at an Indian restaurant. With that said, I don't have much to compare to.  The boyfriend has also only been to an Indian restaurant once many many years ago. Also, this was a special dine out only menu so the descriptions will be brief.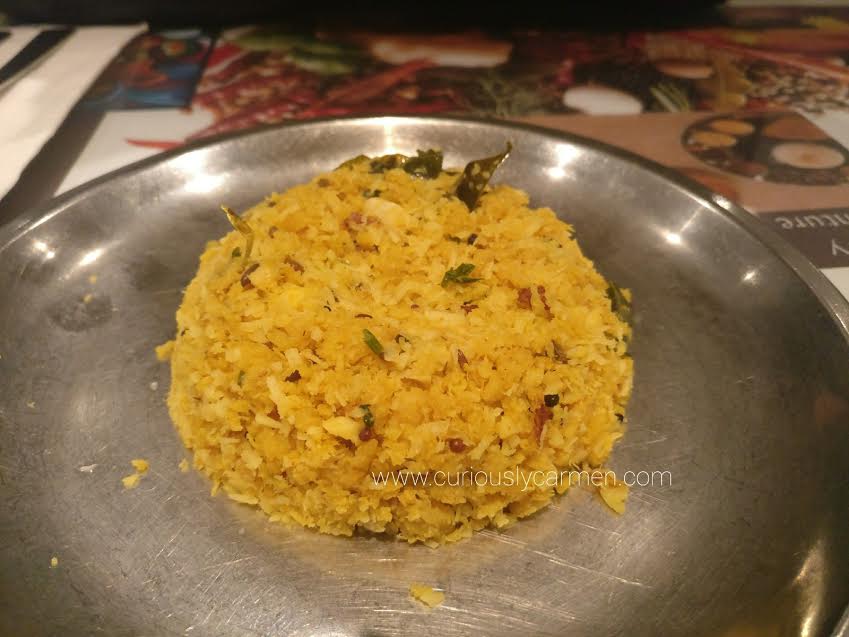 Meen Puttu Steamed Ling Cod: This was quite interesting! I would describe it as shredded fish mixed with shredded coconut and spices. I enjoyed the savoury spices with a hint of sweetness from the shredded coconut. The only negative was that I found it to be a bit dry.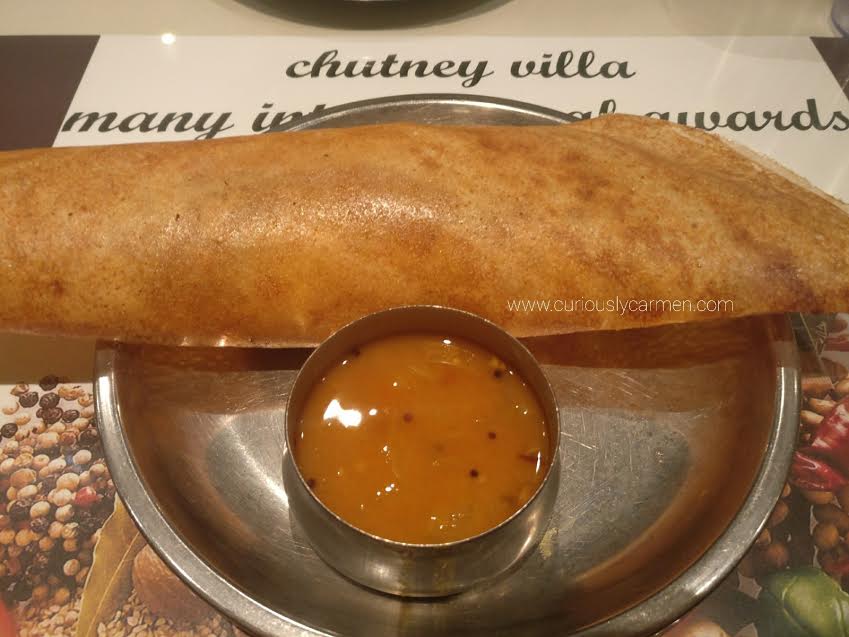 Dosa: First time trying a dosa! It was pretty good, similar to a crepe but a bit crispier. There was a dallop of spiced mash potato inside which I loved.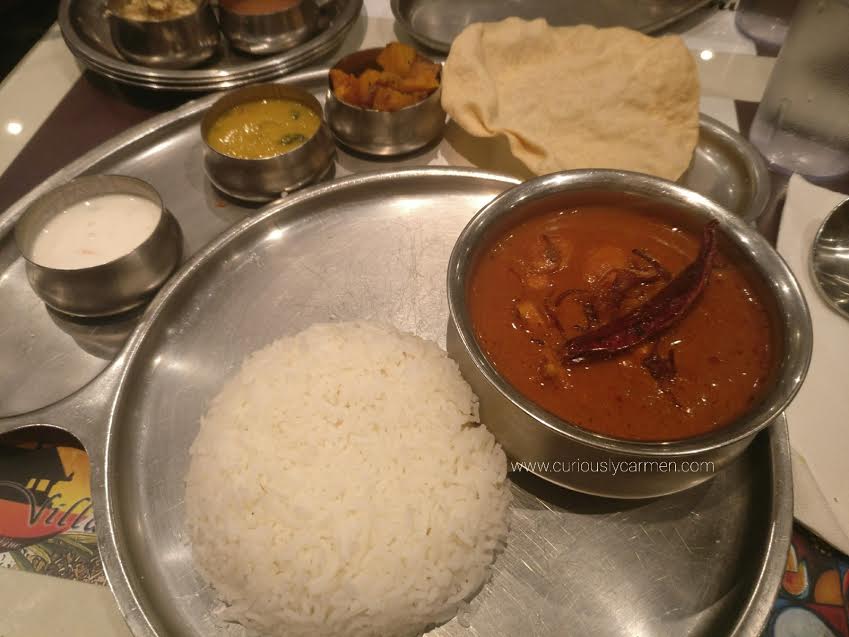 Mangalore Curry: Mmmmm, this was so good. This was a full flavoured chicken curry with many different types of delicious spices and chili peppers. The chicken was so tender, soft and marinated really well. It packed a good amount of spice. I enjoyed the side sauces, most notably the yogurt-style one because it helped cool down my mouth in between bites!
I would definitely order this again and typing about it is making me really hungry and wanting to order it again…. <3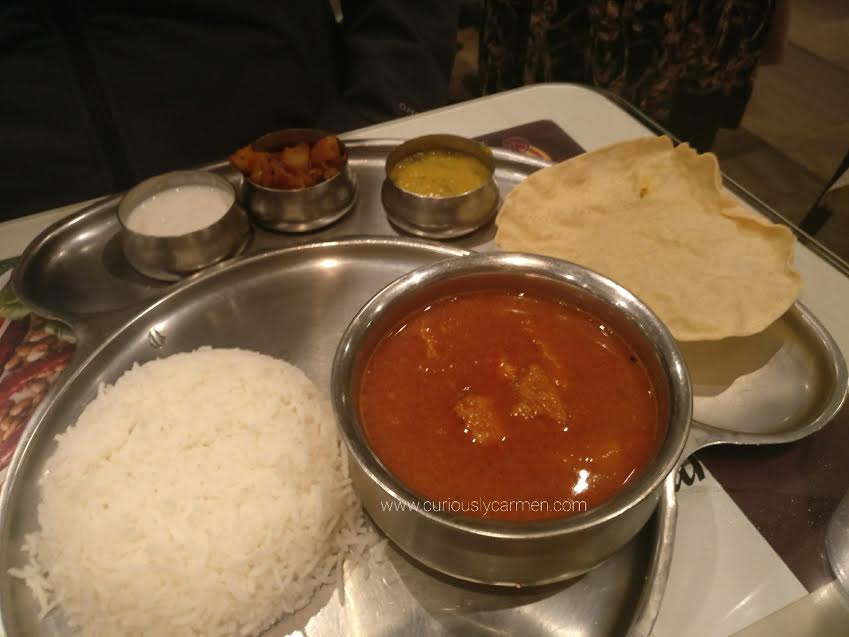 Fish curry: The boyfriend's fish curry was delicious as well! Very aromatic too. Compared to my chicken curry, his fish curry sauce was slightly sweeter and a tad less spicy. His curry also came with the same side dishes. We were both really full because the curry was quite heavy.
Oh yeah, there was also a small side of cooled sweet potato. It reminded me of the Korean banchan ones. Along with the yogurt sauce, they really helped cool down our spicy mouths.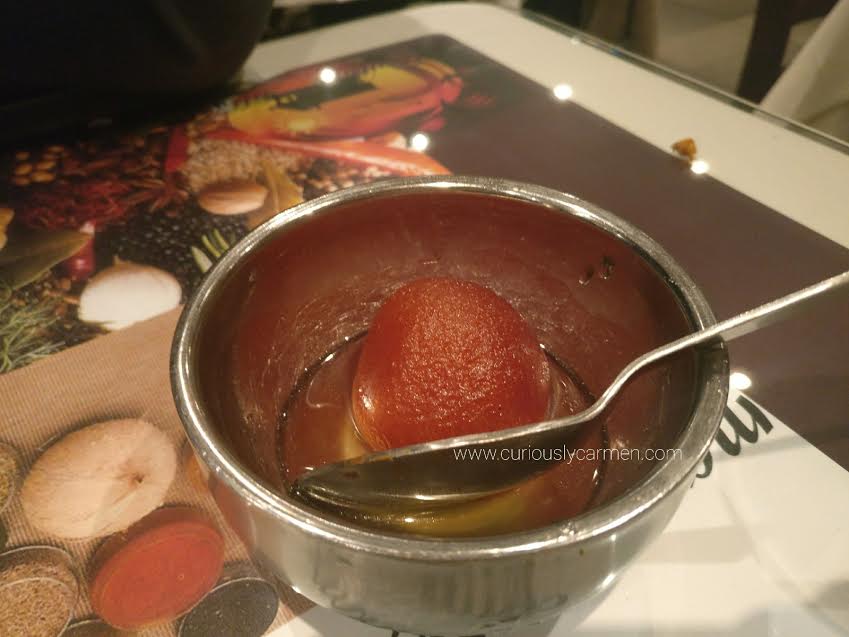 Gulab Jamun: A classic Indian dessert. It is a milk solid, soaked in sugar syrup. The texture reminded me more of bread than a milk syrup. The boyfriend really enjoyed this dessert but I found it way too sweet! But I also don't have much of a sweet tooth.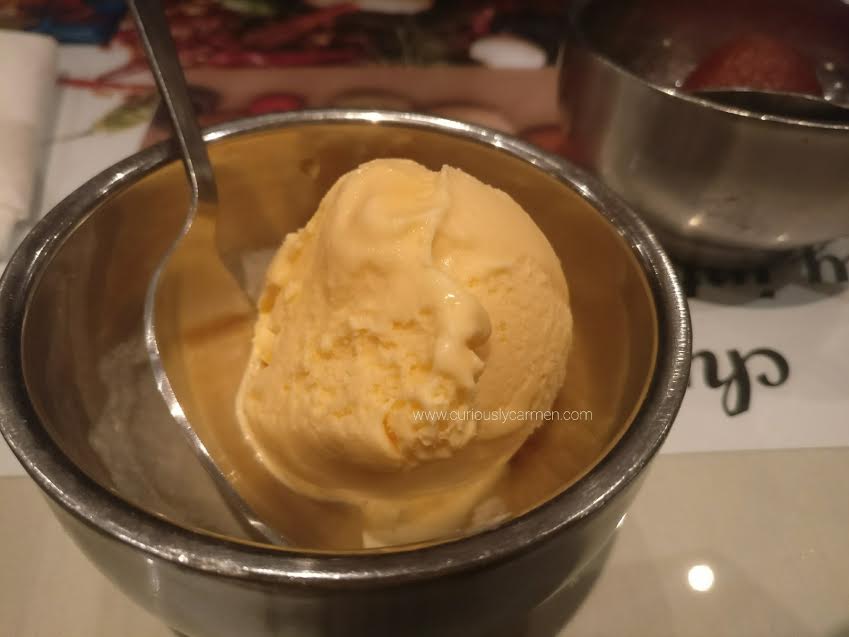 Mango ice cream: This was described as hand churned and Indian style. Not too sure what Indian style entails, but I found it to be deliciously creamy and full of strong mango flavour. The mango flavour tasted more like real mango as opposed to artificial mango. It was the perfect dessert to cool down a spicy meal with.
All in all, we really enjoyed our visit to Chutney Villa. Service was quick and we were able to leave just before the DOVF crowd started to come. My first time going to an Indian restaurant was a success and we will probably go try another place in the future!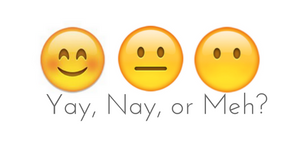 Yay!