Chun Fun How is yet another Taiwanese bubble tea chain that has reached Vancouver. I am seriously losing track of all the new bubble tea places opening up! This place caught my eye though because of their beautiful, floral cup designs. This post is a combination of 2 visits.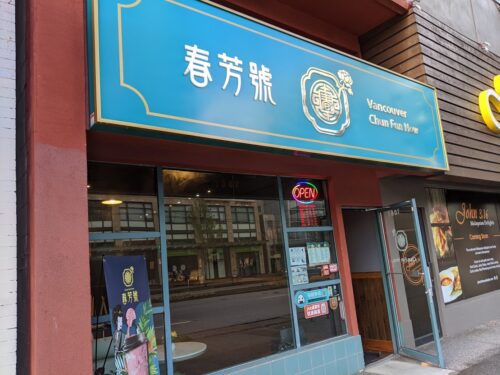 I finally got the chance to try this place when we stopped by Bin 4 Burger Lounge to pickup takeout for a date night picnic. I suggested that we stop by here since it was only a 5 minute drive from Bin 4.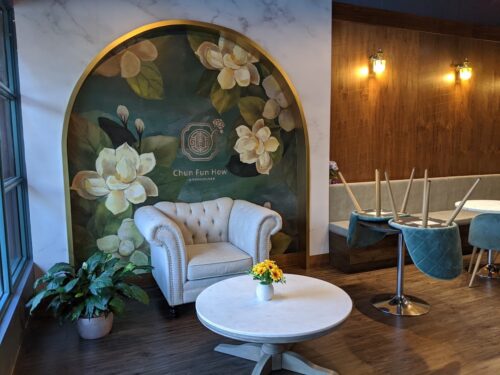 Walking in, I saw the pretty Instagram corner with a beautiful, floral backdrop and a lush chair. They also had a row of tables but those were closed off due to the pandemic.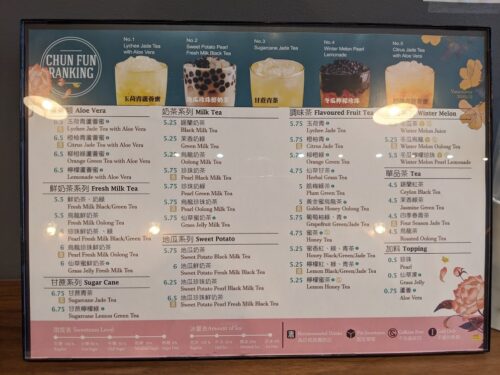 I was happy to see that they had many options on their menu.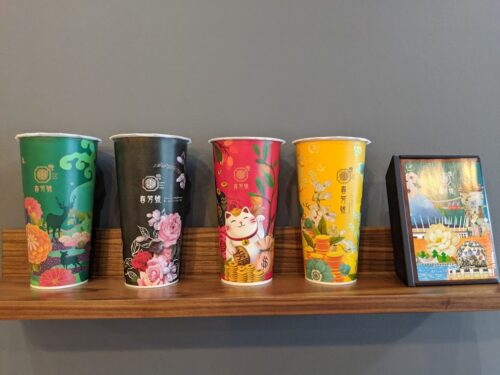 I couldn't resist taking a picture of their pretty cups. Seriously, major kudos to whoever designed these! They even have a special Vancouver edition cup as you will see with my order.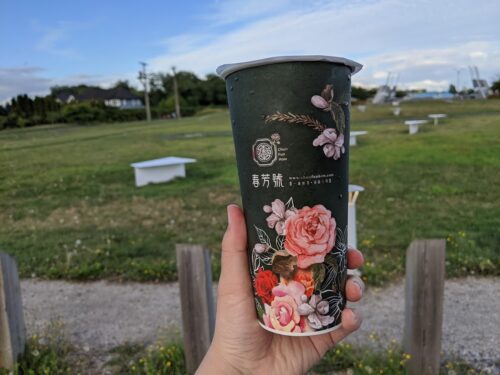 Sugarcane jade tea: This was not something that the fiance typically orders, but it ended up being a very great choice because it was absolutely delicious. This drink was also on their top 5 menu. Reviews online warned that their drinks came very sweet, so he ordered this half sweet and it was perfect. I would also agree with reviewers that their half sweet is like regular sweetness.
The jade tea flavour was strong and fragrant. The sugarcane gave it a smooth, well rounded sweetness. There was a lot of depth in the drink, from the jade tea to sugarcane.
I normally stay away from caffeine because my body is very sensitive to it, but I couldn't stay away this time and had more than a few sips.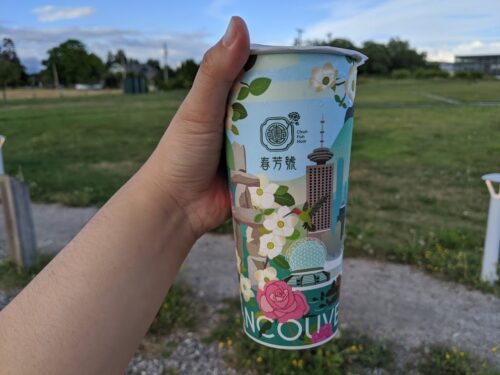 Wintermelon tea with pearls: I went with my usual, wintermelon tea. The wintermelon tea was great too, no complaints about it. Unfortunately like most places, they don't allow you to adjust the sweetness here but I enjoyed it anyways.
The pearls tasted fresh and were delightfully chewy and sweet.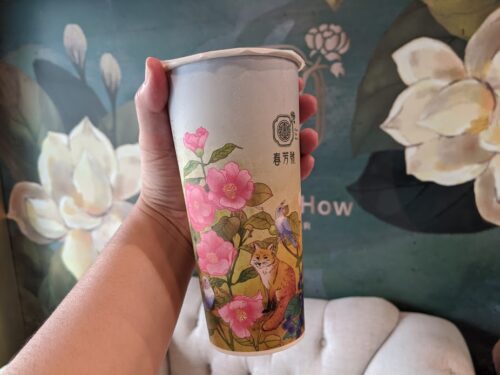 Wintermelon lemonade: I came back a second time with Maki, because she wanted to try this place as well! Since I ordered a wintermelon tea last visit, I thought I'd try the wintermelon lemonade.
Wintermelon tea has a light flavour and is easy to be overpowered if mixed with other teas or juices. Such was the case, this mostly tasted like lemonade so I wouldn't get it again.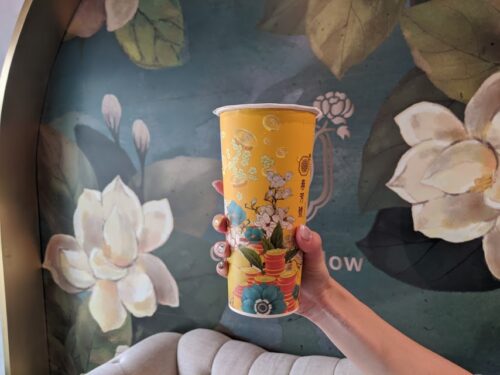 Herbal grass tea: Maki ordered this at 80% sweet. Although it is a herbal tea, there is still caffeine in it. She noted that the drink was extremely herbal with a slight bitterness to it. It would be a good drink to have if you are feeling "yeet hay" aka inflamed. She thought that most people would enjoy the drink at 100% sweet instead.
The drink also came with herbal jelly, which was not mentioned in the menu but a nice surprise! The herbal jelly was also very herbal tasting and you could taste the quality in it. Health in a cup.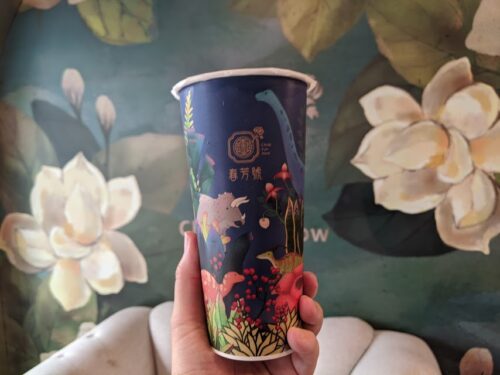 Wintermelon oolong tea: Can we take a moment to appreciate this dinosaur cup? It's so awesome. Anyways, Nigiri ordered a wintermelon oolong tea, which sounded good. However, he found it to be just alright.
Overall, we were impressed with Chun Fun How and would definitely come back. Their beautifully designed floral cups are not just a gimmick, their drinks were actually good quality and we would come back regardless if they had floral cups or not.