DD Mau Chinatown has been on my radar for awhile now! I went to the original Yaletown location probably over 5 years ago, when they were just starting. Back then, they were only serving banh mi (Vietnamese subs) and I remember they were AH-MAZING.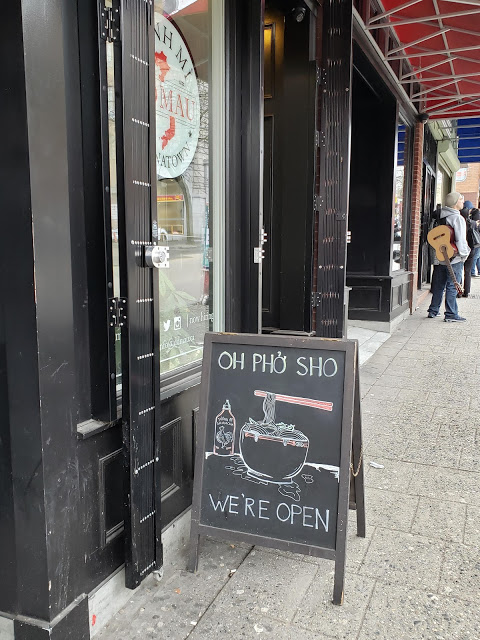 So, it was time I finally tried their second location, and I brought Latte along with me! She has also been to the Yaletown location and enjoyed it.
DD Mau Chinatown is located on Pender Street, and it is easy to miss without the punny poster board.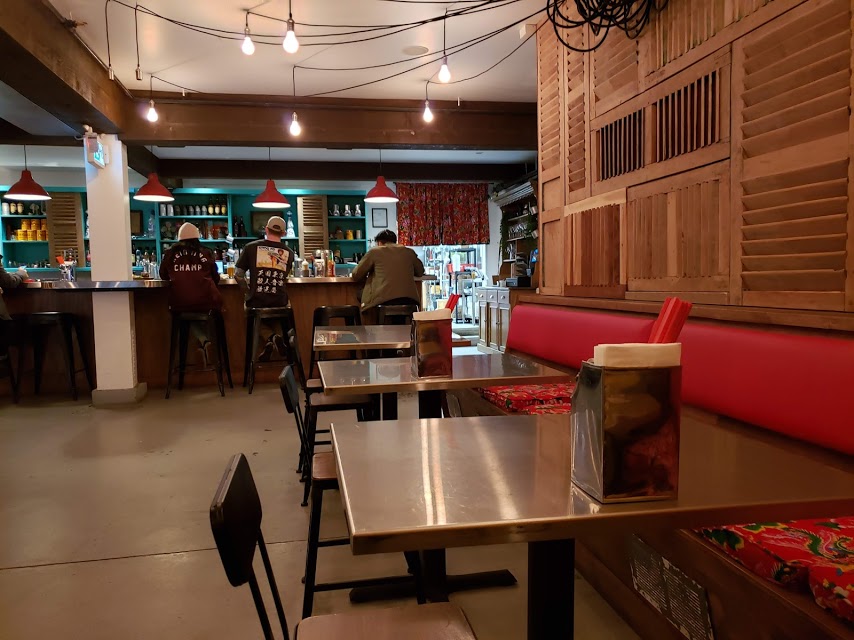 The restaurant is quite narrow and dark inside without any windows, so we weren't really a fan of the ambiance. Their tables were also these metal, stainless steel type tables reminiscent of surgical tables at a hospital.
But, that was quite minor considering how tasty and satisfying our food was!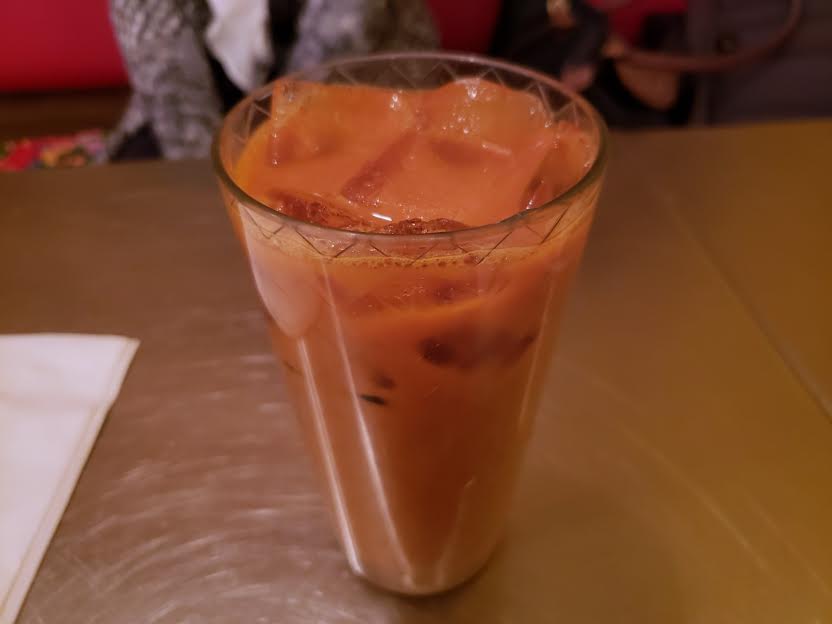 Iced Thai tea latte: Latte started off with an iced Thai tea. She enjoyed it and had no complaints about it.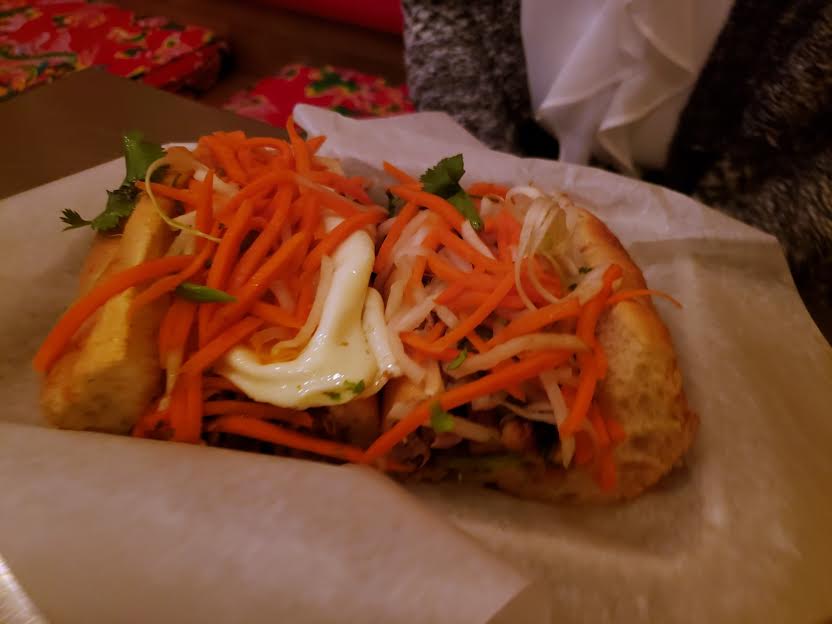 BBQ Duck banh mi with a fried egg add-on: For $15, this better be worth it! That's the most expensive banh mi I've ever seen.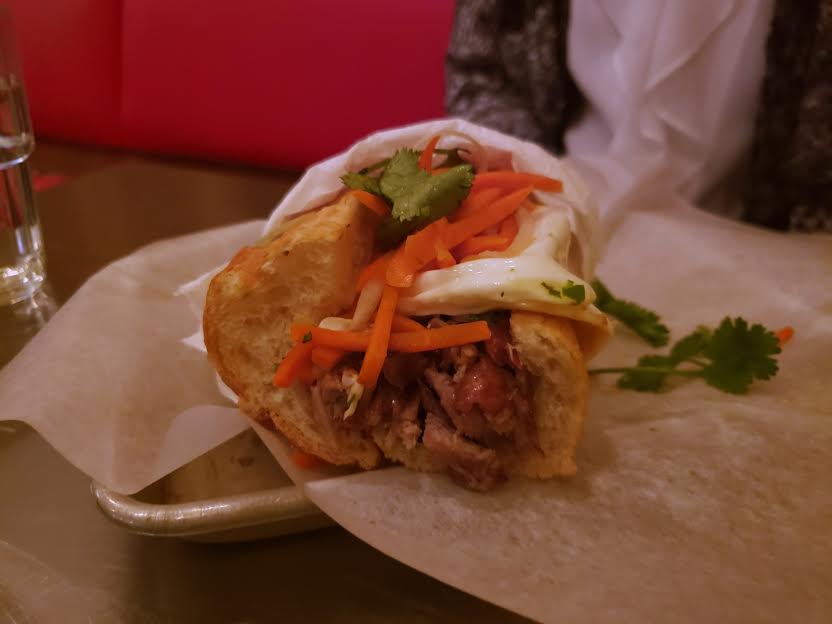 Thankfully, it was delicious and Latte enjoyed every bite. It was full of BBQ duck, and lots of fresh veggies inside. She was glad that she ordered this and was very satisfied with it. I'm glad to hear that their banh mi are still delicious (albeit pricey!).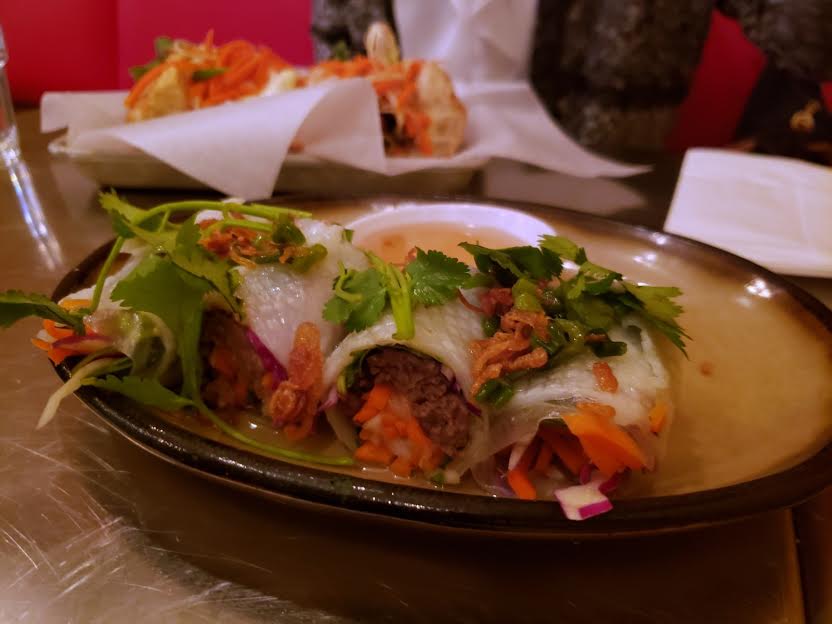 Rice roll: The rice roll came with lemongrass beef, herbs, and vegetables. I had a few bites and it was delicious. The beef was very fragrant and the herbs just elevated the taste. It finished with hints of mango. So good!!!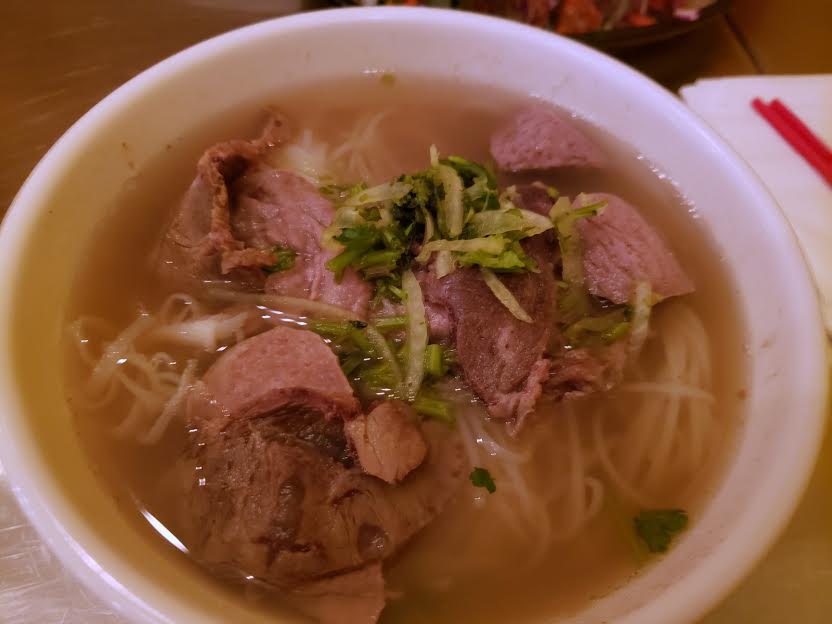 Pho: For myself, I wanted to see how good their pho was! At $13 (2019 price), it was more than I was used to paying so I hoped it would be good.
And…. It was! The broth had a lot of depth and was savoury and flavourful. It came with a very generous portion of meat balls, rare beef, and flank – more than it looks in the photo!
Overall, we left very satisfied with DD Mau. I would definitely come back.