Hi everyone!
I don't know about you… but I find the restaurants inside Metrotown to not be appealing or delicious. Which is why whenever we go to Metrotown and want to have dinner nearby, we like to eat across the street at Cattle Cafe!
I was quite sad when Cattle Cafe closed down for awhile, but I'm really glad they re-opened two stores down from their original location. Whenever I'm craving the Asian style DIY noodle combo, Cattle Cafe is one of my go-to places as I've said in my previous post on the super stingy/cheap Duotian Fish Soup Noodles restaurant.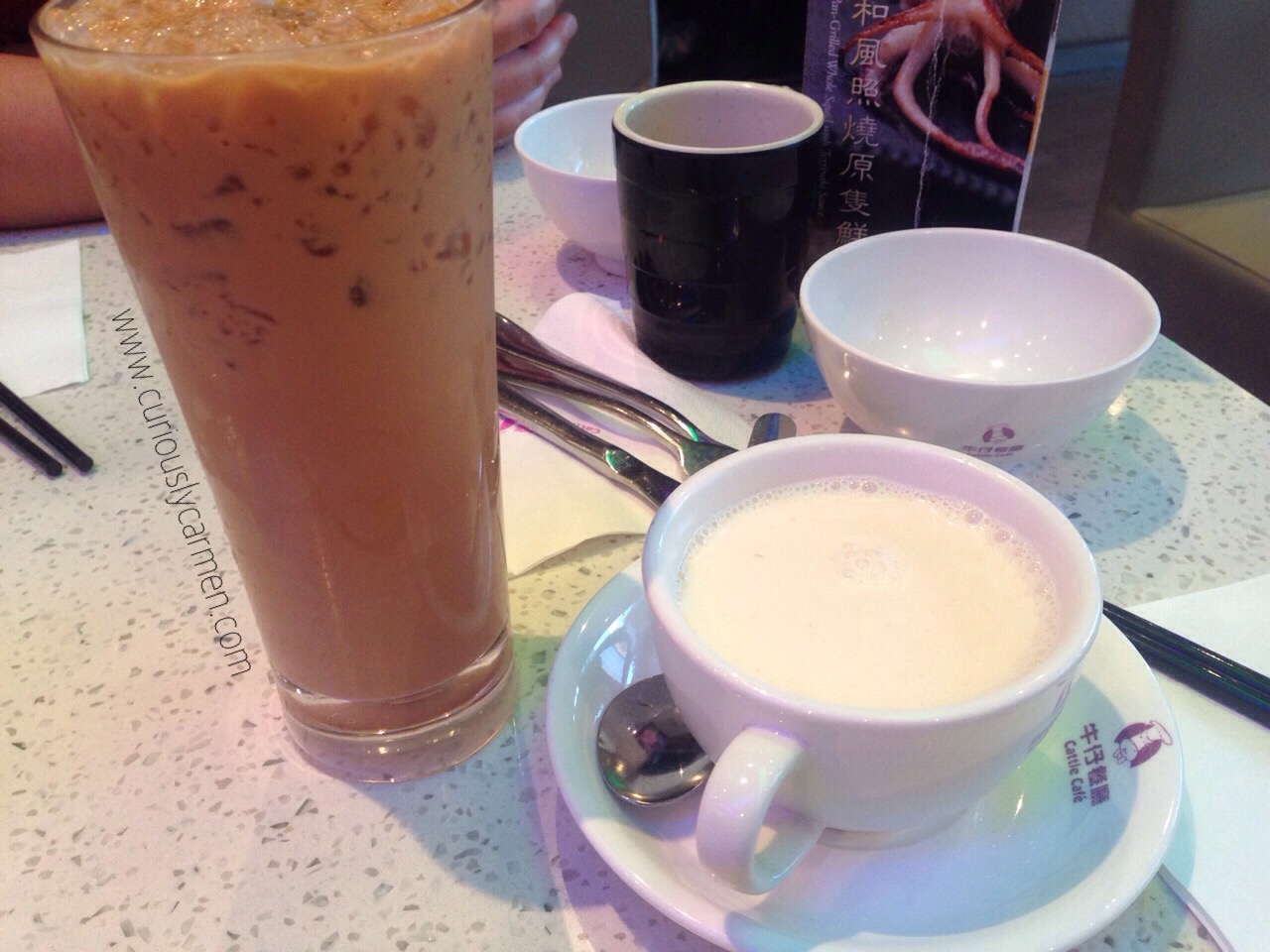 I almost always order the DIY soup noodle combo, which comes with a drink. You can get a cold drink for an extra .50 cents. That day, I ordered the hot almond milk as usual. The almond milk here comes pretty sweet, you can definitely tasted the condensed milk. I love the familiarity and comfort of Chinese style almond milk.
The boyfriend ordered an iced milk tea. It had a strong and authentic milk tea flavour, definitely one of the better places to order a milk tea!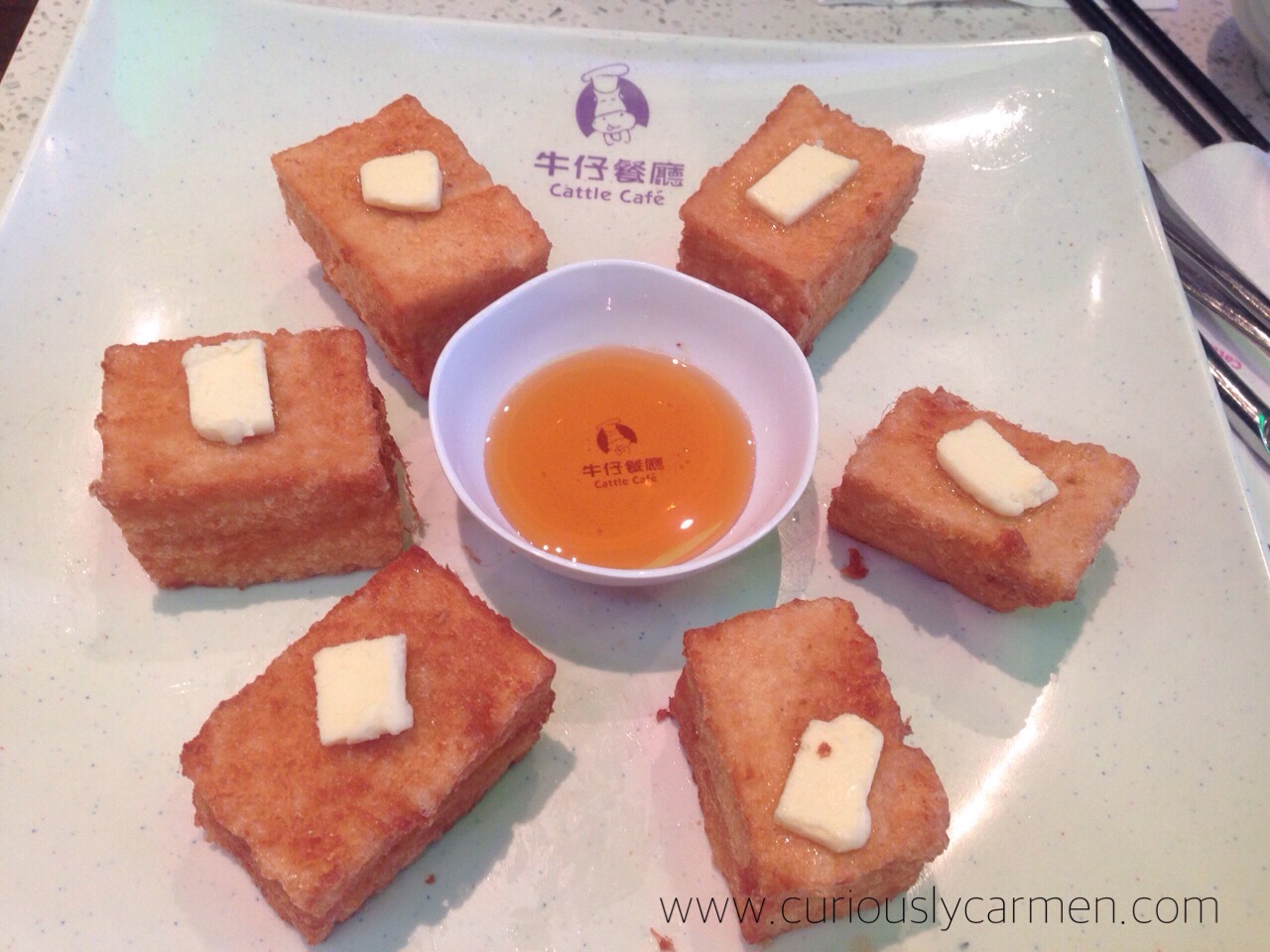 I absolutely love their french toast and even though I know I will feel horribly and uncomfortably stuffed because of over-ordering, I will still eat this because of how good it is LOL.
I love how they cut it up into small sections for you already. Not only does it make it easier to eat, but I find that you get to taste more of the outer, crispy filling as opposed to the middle piece that tastes just like bread and custard. It came with a generous amount of custard inside, unlike Duotian (I'm still a bit bitter about how cheap and stingy they are!) and just enough syrup.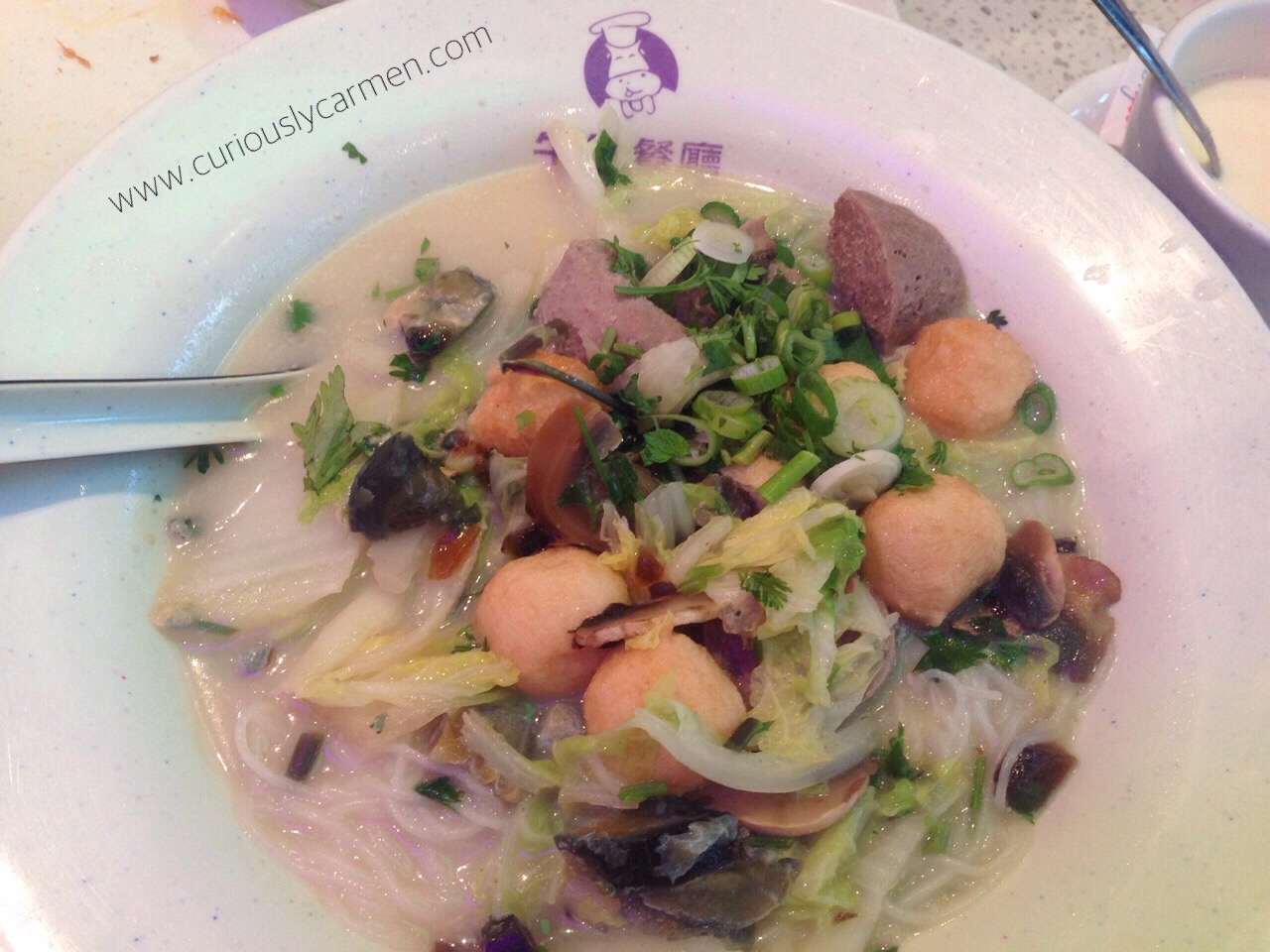 I always order the same soup no matter where I go! Century egg and parsely soup, with vermicelli noodles and beef/fish balls.
The broth is deliciously creamy and flavourful, meanwhile there is an abundance of ingredients on top.
Oh yeah! I just remembered that when both of our noodles came, mine had a lot less soup. I asked the server if I could have a bit extra since I like my noodles with a lot of soup, and she was really nice about it. I was a bit scared to ask at first because y'all know that a lot of Asian restaurants are notorious for being stingy and unwilling to compromise with customers…. LOL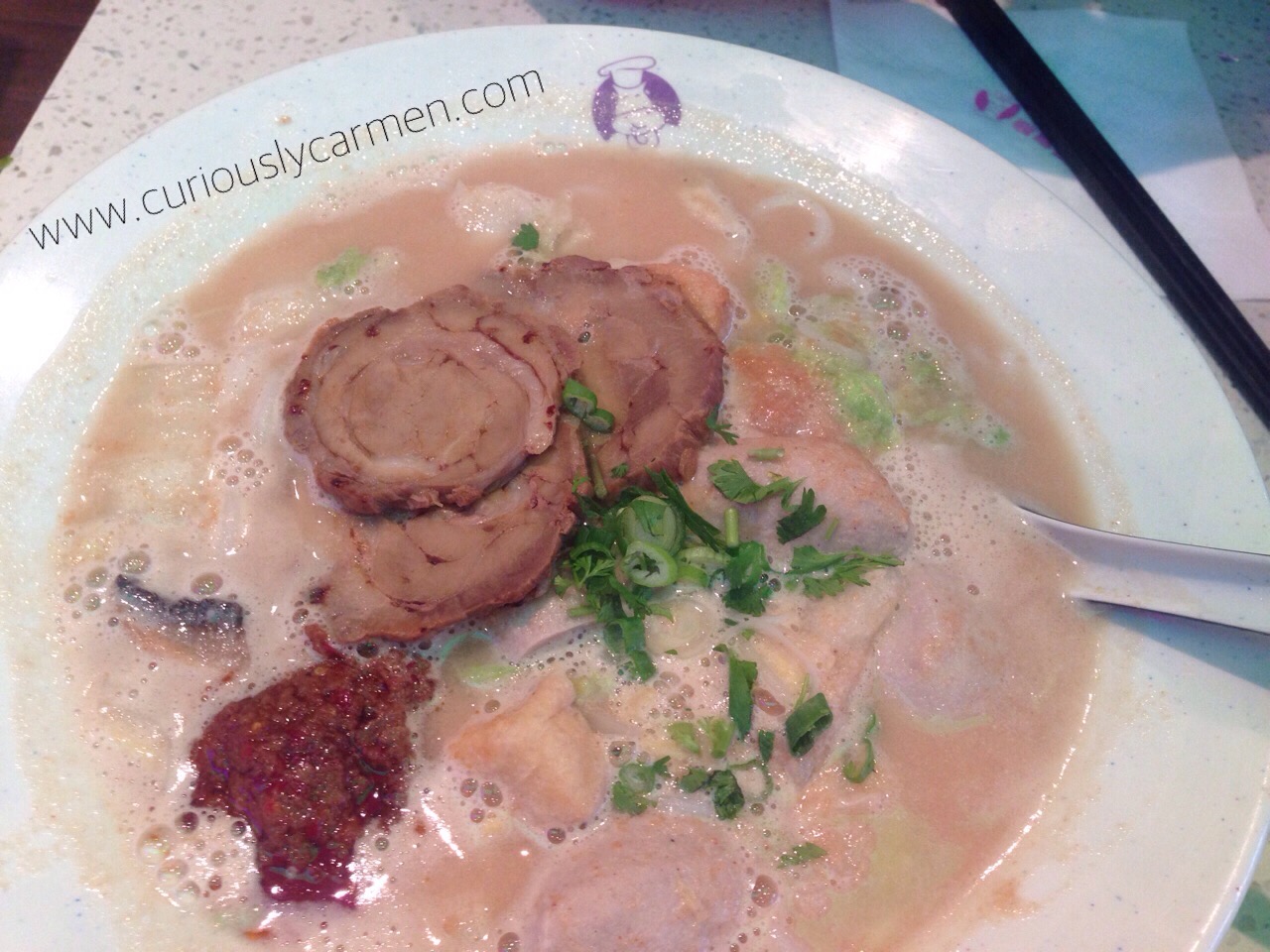 The boyfriend ordered the peanut chili soup with Japanese BBQ pork and beef balls. Compared to the broth at Deer Garden, he said that the peanut taste here was a lot lighter and he was disappointed. Keep in mind though, he loves peanut butter to death and always spreads 4X the regular amount on his toast LOL.
I don't like peanut butter as much as he does, so I liked the taste of it his broth. Any more peanut flavour and it would have been overwhelming for people who aren't die-hard peanut butter lovers =P
—
A big bowl of warm, filling noodles and some fresh french toast after, we were both very stuffed and satisfied with our meal. I always have a hard time walking out of here because I get so full after LOL!! Cattle Cafe is always consistent, and I can always rely on this place to curb my soup noodle craving. It's a great place to go for soup noodles, and I love how they have friendly service as well.
What is your 'go-to' noodle combo?
Thanks for reading!
-Carmen