A new Korean dessert cafe opened up in First Avenue Marketplace, which is a pretty convenient location for me so I added it to my list! In true fashion, it took many months before I actually came to try this place. I wish I tried it sooner because it was delicious!
There is plenty of free parking in the marketplace and also on the street. My Frosty is a bit small so I would predict that it gets cramped during peak hours.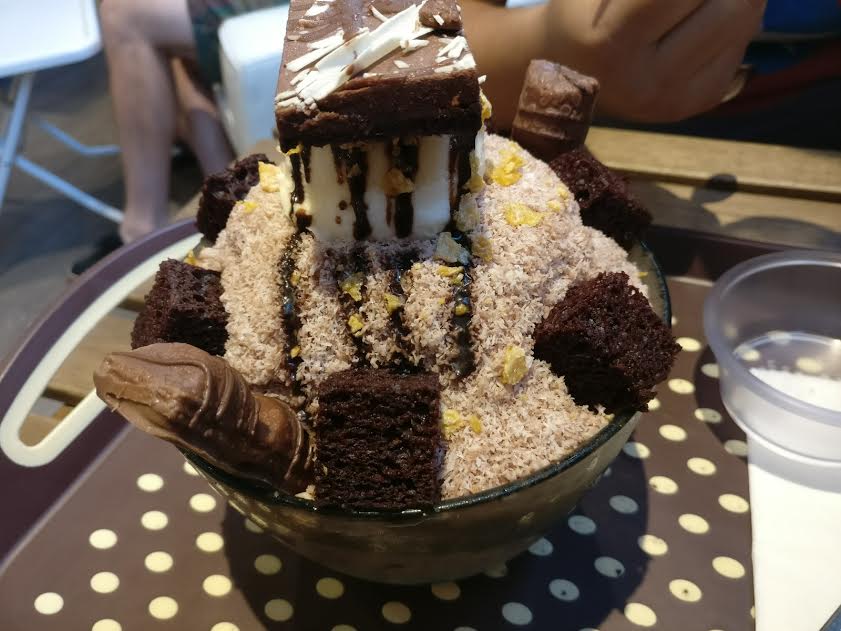 Choco bingsoo, sharing size: If you're a huge chocolate lover, I would recommend giving this one a try! The shaved ice is fluffy and slightly creamy. Although chocolate is a pretty standard flavour for bingsoo, each cafe varies on the toppings.
At My Frosty, they had moist chocolatey brownies, Kinder surprise chocolate bar, ice cream, and a fudge bar on top. It sounds very fattening but the shaved ice is very light.
An unique addition at My Frosty is the use is Frosted Flakes cereal! Texture wise, it kept the bingsoo interesting and was a nice, simple touch.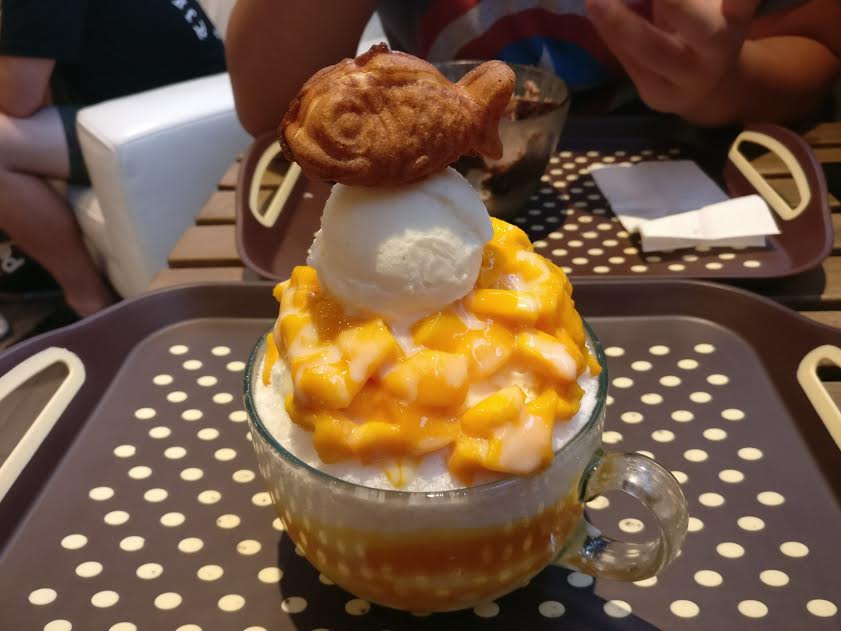 Mango bing soo, single size: The single size is served in an extra large mug. The shaved ice is very light and does not have much flavour, so you have to rely on the fresh fruit (or which other toppings you have) for the flavour.
There was a very generous amount of mango on top, and it was also very ripe and sweet! With the condensed milk, it was even sweeter which balanced the shaved ice. On the bottom, there was another layer of mango syrup.
I enjoyed My Frosty, and would definitely come back when I'm craving some bingsoo. Compared to Passion8, I like both places and think they rank quite closely with each other!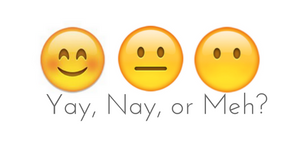 Yay!