Hi everyone!
Last year, I wrote a post on the Richmond Night Market so I thought I would do one again this year. That post received quite a few views, so I figured that you readers like to hear what's good/bad at the nightmarket!
There are two nightmarkets in Richmond, this is the one by River Rock Casino (the more popular one to go to). There is free parking, but the lot was apparently 'full' so we drove around the area for a good 15-20 minutes looking for parking. But when we actually walked across the parking lot, half the lot was empty so I'm not sure why they said it was 'full'. =.="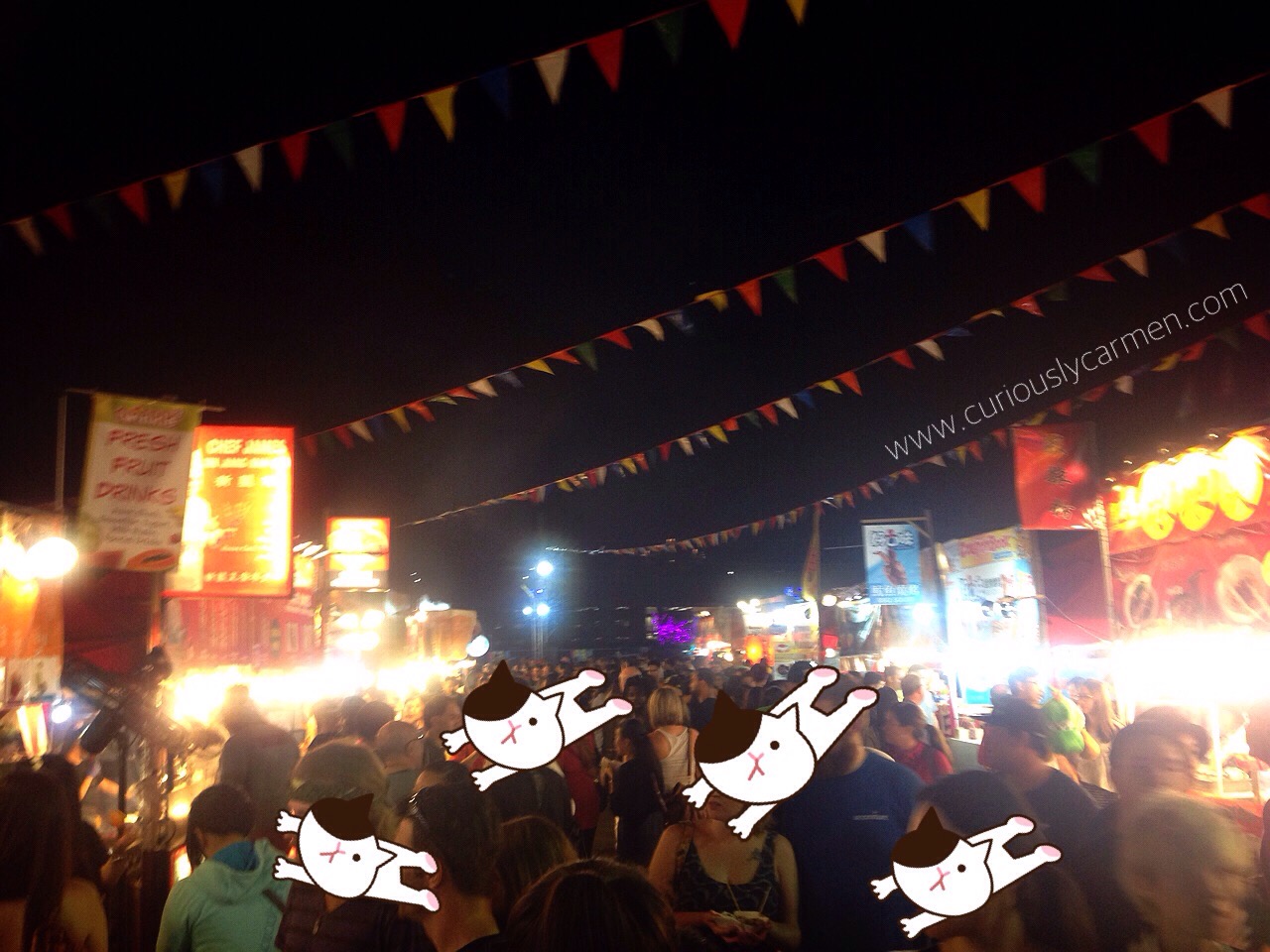 Admission to enter the nightmarket is $2.75 per person. You can buy a booklet with 10 entry stamps and skip the long line ups if you think you'll be coming here often though! Even though the line was long, we waited under ten minutes.
I took a picture of the booth at the top, followed by what we ordered underneath. All the food here is cash only! Although it is street food, it's not exactly cheap.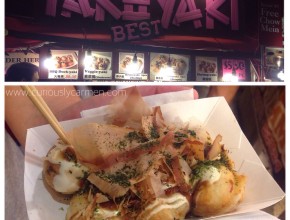 The boyfriend loves his takoyaki, and quickly set off looking for a takoyaki stand! While I was in line for squid, he came back with this!
We enjoyed the flavours of the takoyaki. It was well seasoned, tasted fresh, and came with a generous amount of flakes and sauce on top!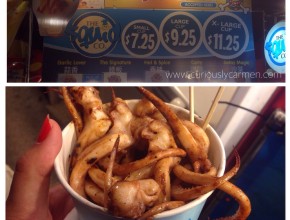 While he is obsessed with takoyaki, I am obsessed with squid and a trip to the nightmarket is not complete without some grilled squid.
I ordered the 'signature' squid, which had a salty but sweet aftertaste. The squid was nice and crunchy, with a hint of smokiness from the grill.
My friend ordered the 'garlic lovers' squid, which I liked more than the signature. The flavours felt more rounded and I liked the strong garlic taste, compared to the sweet aftertaste that I had with the signature. They were both delicious, but my personal preference was the garlic lovers.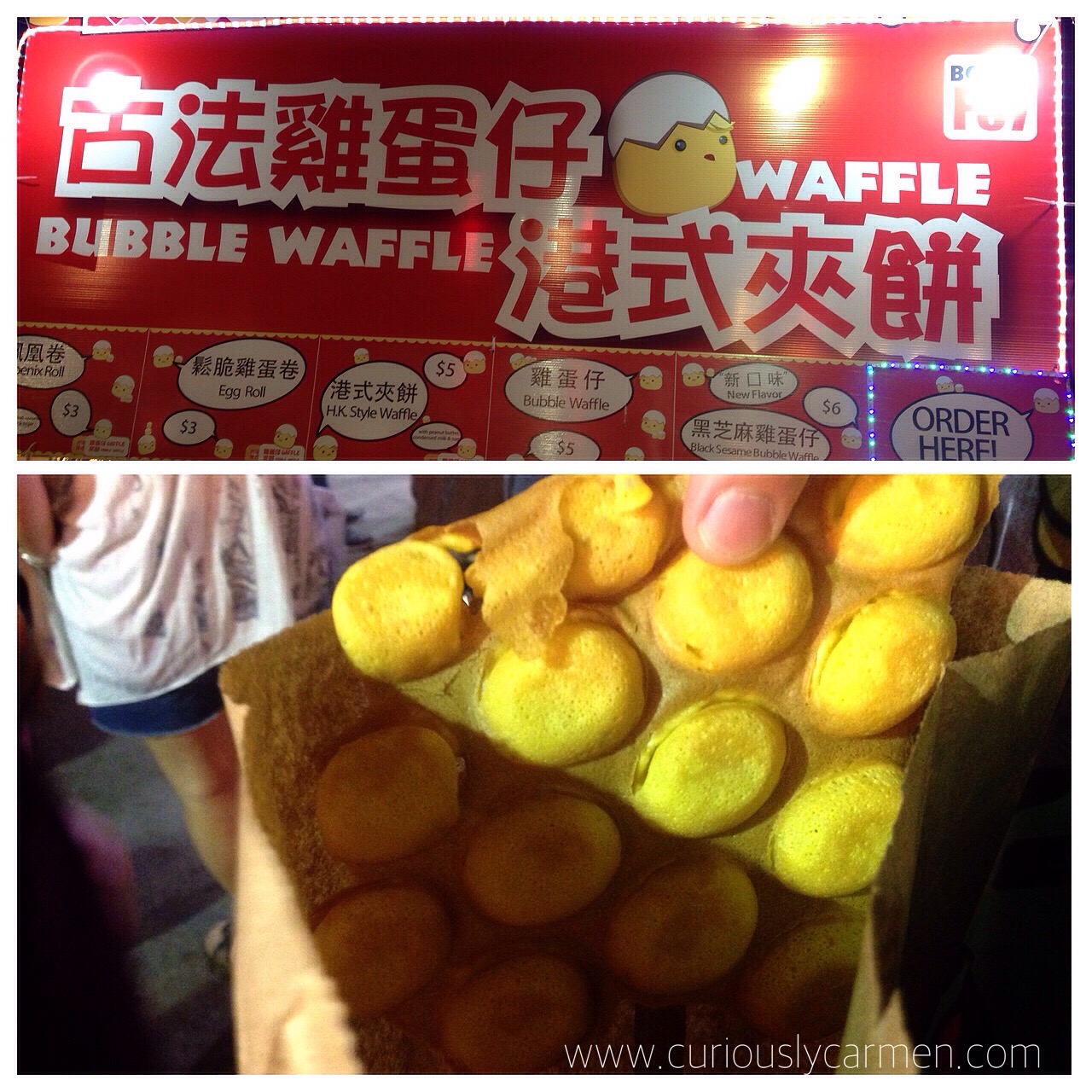 My friend, who came here a few weeks before us, said not to get the bubble waffle from the 'orange stand', so we went to this place instead LOL.
Although the wait time was pretty long, it was worth it. The bubble waffle was nice and puffy, with a crisp exterior and soft interior.
Thanks for reading! I felt that this would be too long of a post if I included all the food we tried, so stay tuned for part 2 =)
-Carmen