Happy belated Valentine's Day, everyone! I hope you had a great day celebrating love. I think it's a great day to just appreciate each other although yes, you should be doing that everyday 🙂
Last year, I shared my Valentine's Day makeup look with you all so I thought I would do the same this year too. This year, the boyfriend and I kept things pretty low-key and simple. We just went out to one of my favourite Japanese restaurants in Vancouver and exchanged small gifts!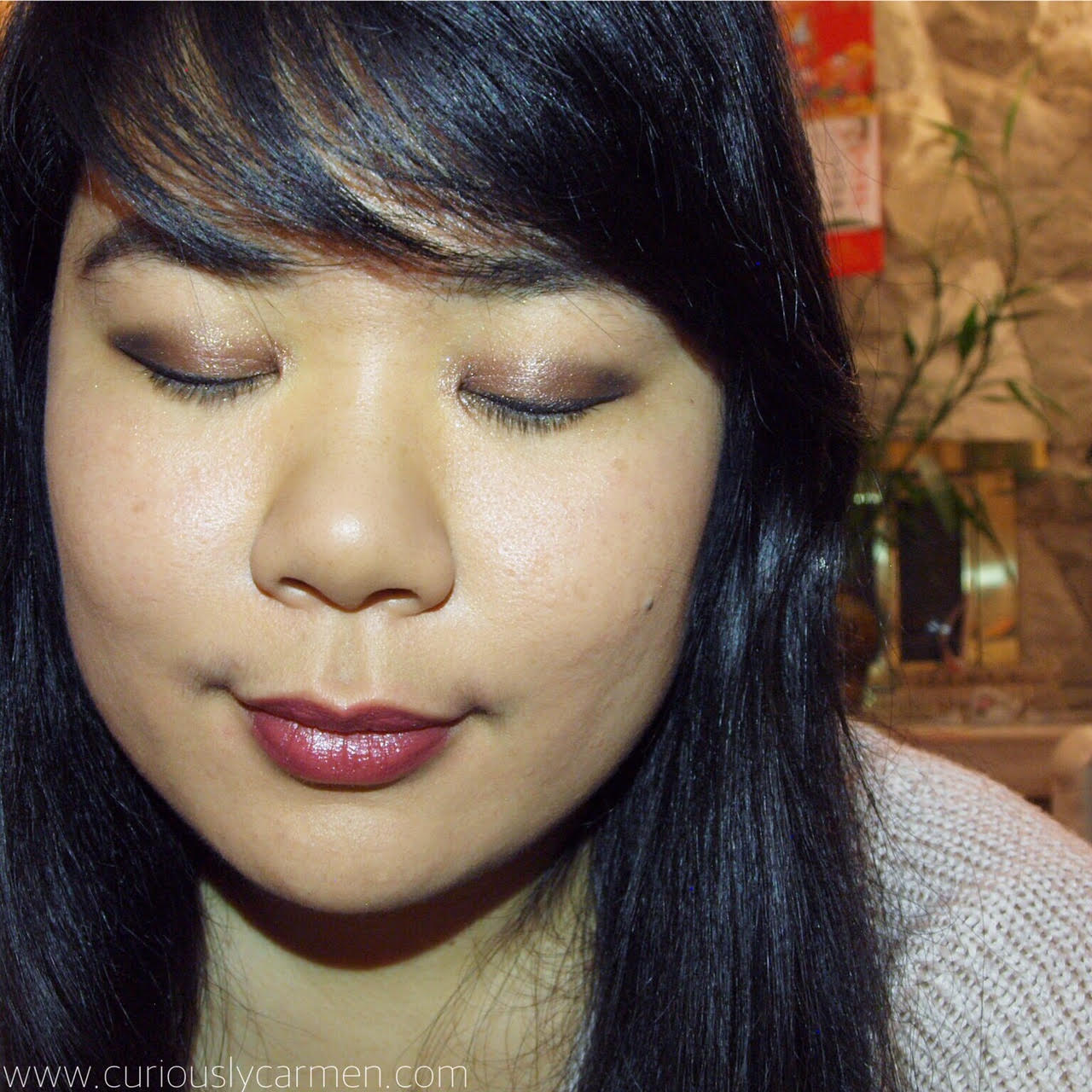 Since we are both pretty busy on the weekdays, we use the weekends to just be lazy (although I've been pretty busy with school, work and my blog). Admittedly, this makeup look was completed under ten minutes while we were binge-watching Brooklyn 99. But I still think it turned out decently, even if I was partly watching TV!
I wasn't planning on doing an eyeshadow look, but since I was just wearing my everyday casual clothes, I wanted to dress up my eyes a little bit.
Part of the reason why I like the Naked 3 palette the least is probably due to the more rosy and pink tones they have. I find that it doesn't really go well with my skin tone.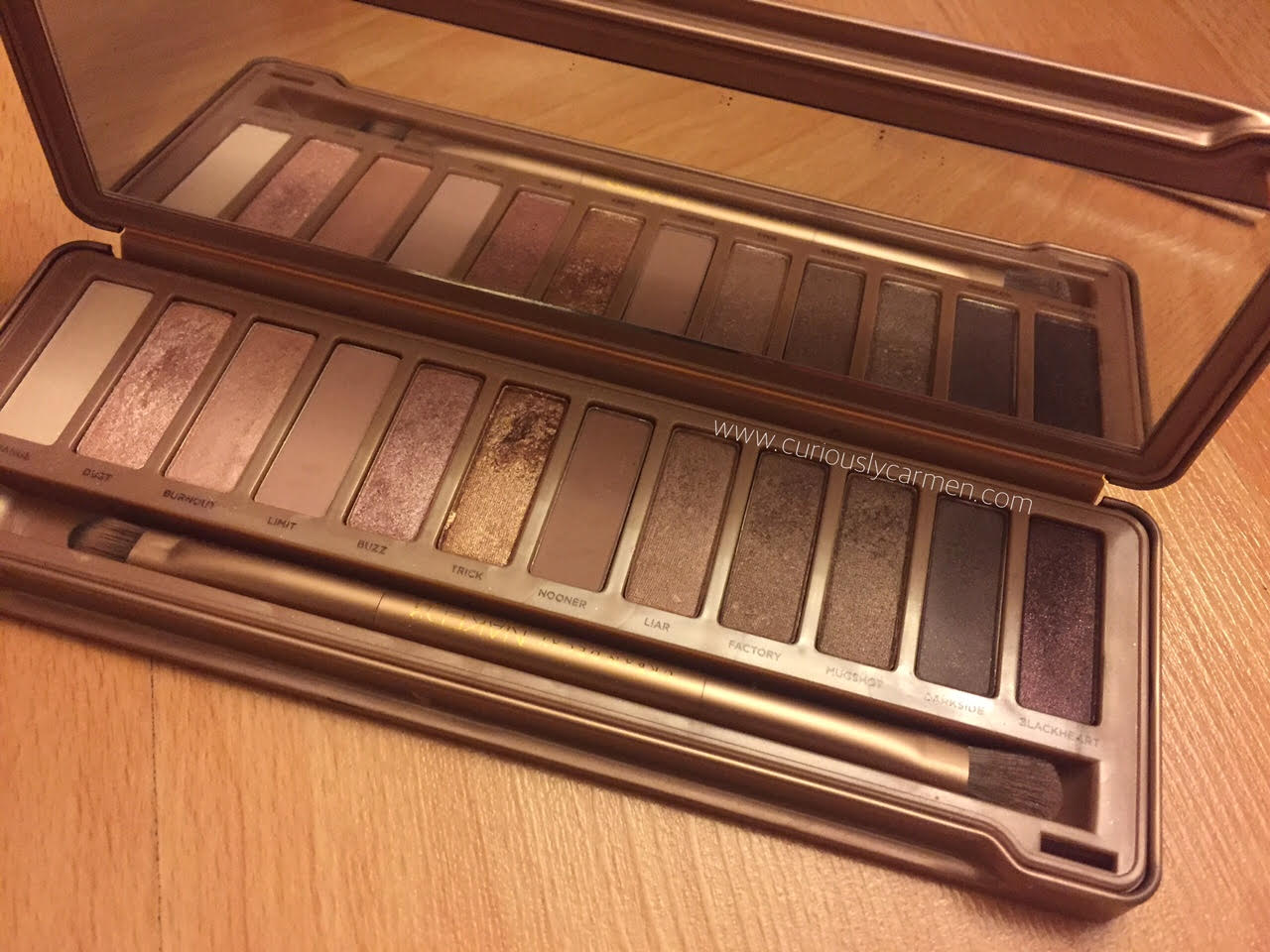 I was just planning on using 'trick' over my eyelids, but for some reason, I found myself playing with the other colours as well.
To create this look, dust the shade 'trick' generously over your eyelid with the larger, round brush in the palette. The goal is to apply it in circles, so that the colour blends more evenly. Then, use the same rounded brush tip in the shade 'mugshot' on the outer corners of your eye to start the smoky eye.
Afterwards, use the flatter brush tip in the palette and lightly dab 'blackheart'  on the outer corner as well. You can build this colour depending on how much of a smoky eye you want. Once you're satisfied with the amount of colour, use the rounded tip and blend, blend, BLEND!
To freshen up the look, I applied the same shade I used in the beginning, 'trick' in the inner corner and middle of my eyelid. Then, I used my Dollywink eyeliner to line my upper eyelids.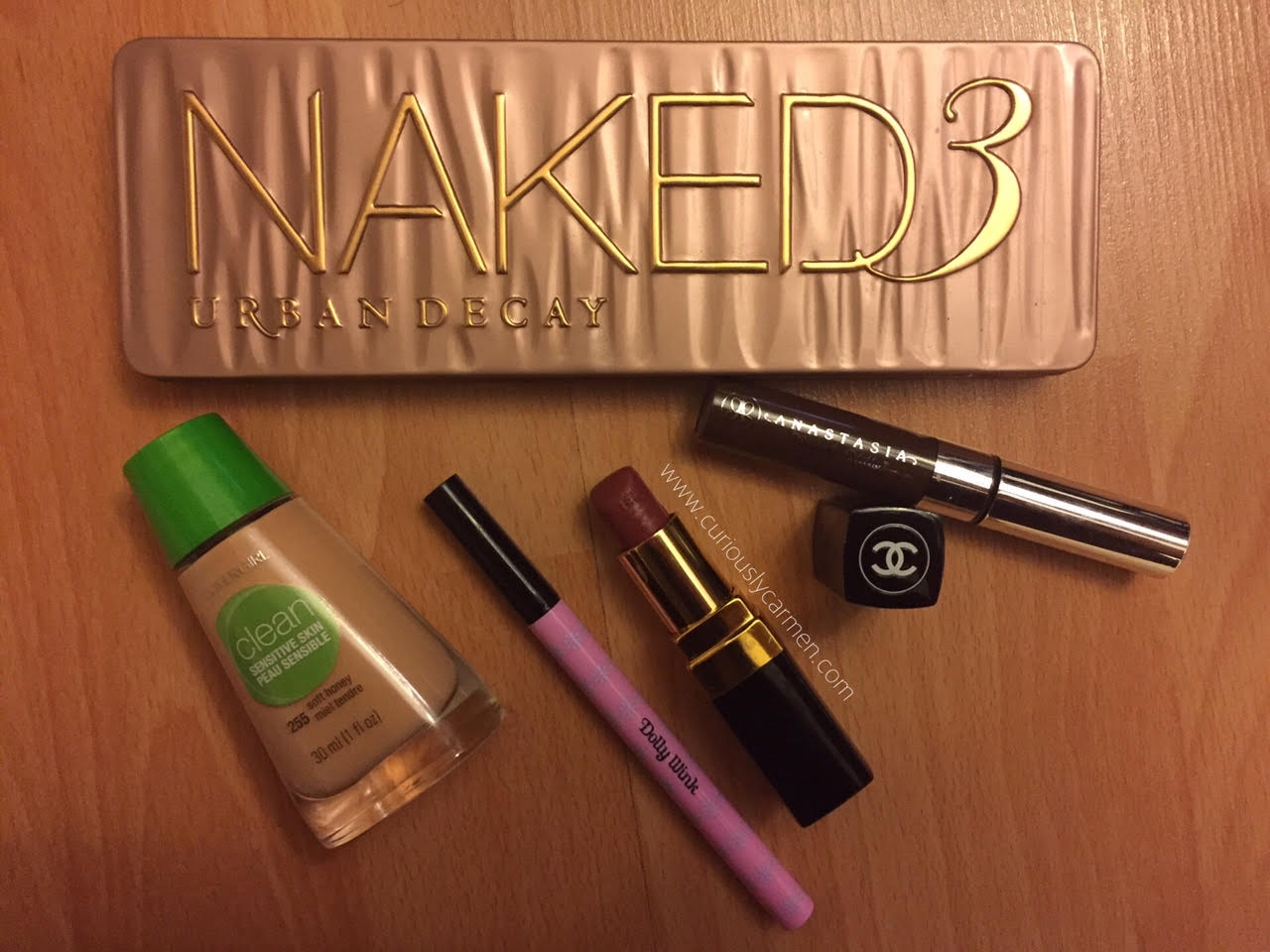 I finished the look on the rest of my face with the Anastasia brow gel, Covergirl clean foundation, and Chanel lipstick in shade 'etole'.
Thanks for reading!
Carmen