It's been awhile since I celebrated my birthday with a group of friends, so I decided to do that this time. I forgot how fun it was and should probably do it more often!
Anyways, I was wanting to go to a nicer place but didn't feel like heading downtown. Trattoria was a good option since it is owned by Glowbal Group and is large enough for groups. The only thing I didn't like was that they charged a cake cutting fee of $3/person ($3 x 15 = $45 extra) so we did my birthday cake somewhere else afterwards.
We were given a semi-private room for the fifteen of us, which was pretty nice. It was separated by a glass wall and a floor to ceiling wine shelf. Throughout the night, we had our own designated server as well.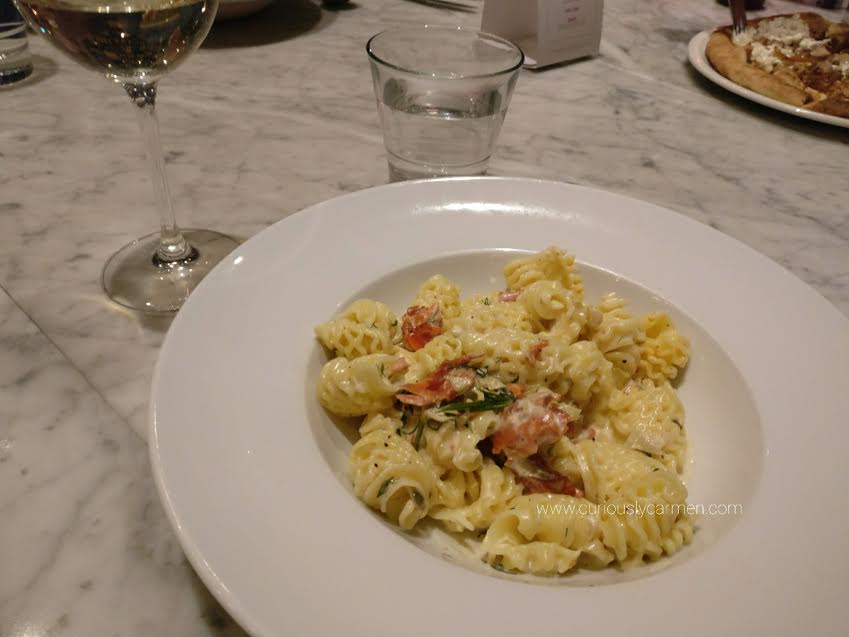 Smoked Salmon Radiatori, $18.95: Originally, I had my mind set on their pizza… but after reading this on the menu, I changed my mind. It was absolutely delicious. If you love smoked salmon and dill, this is the dish for you. It was very creamy and came with a good amount of smoked salmon.
The only negative thing was that four of us ordered the same dish, and the portion sizes were not consistent. For example, two dishes were noticeably smaller than one of them. Pictured above is the smaller portion, while the other dish was at least 25% bigger!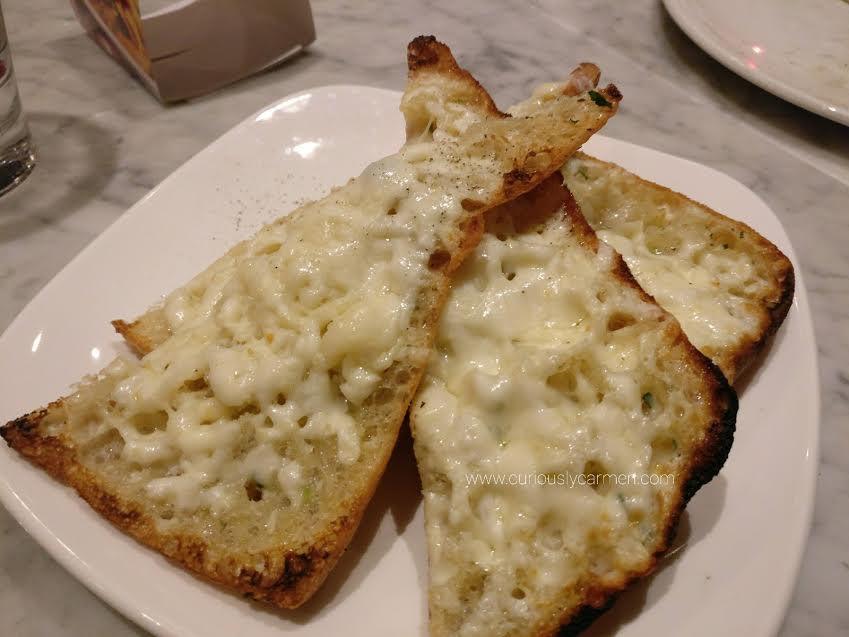 Cheesy bread, $5.95: This was ordered as a side dish, and omg it was amazing. It was a garlic bread with lots of melted cheese on top. You seriously can't go wrong with melted cheese.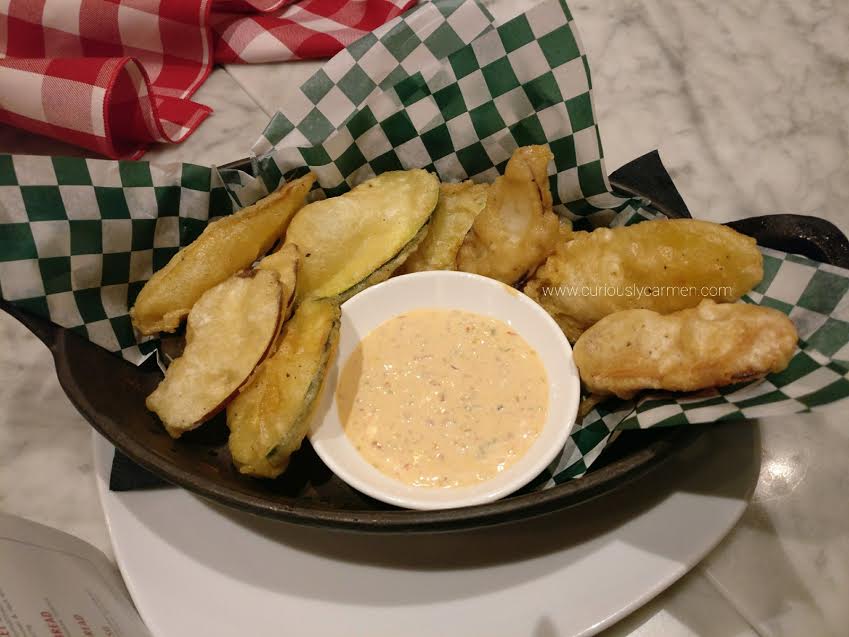 Fried vegetables, $10.95: My friend ordered this and immediately regretted it after a few bites. It was definitely not worth $10.95 for a few pieces of vegetables. As well, they did not have any seasoning so it was quite plain.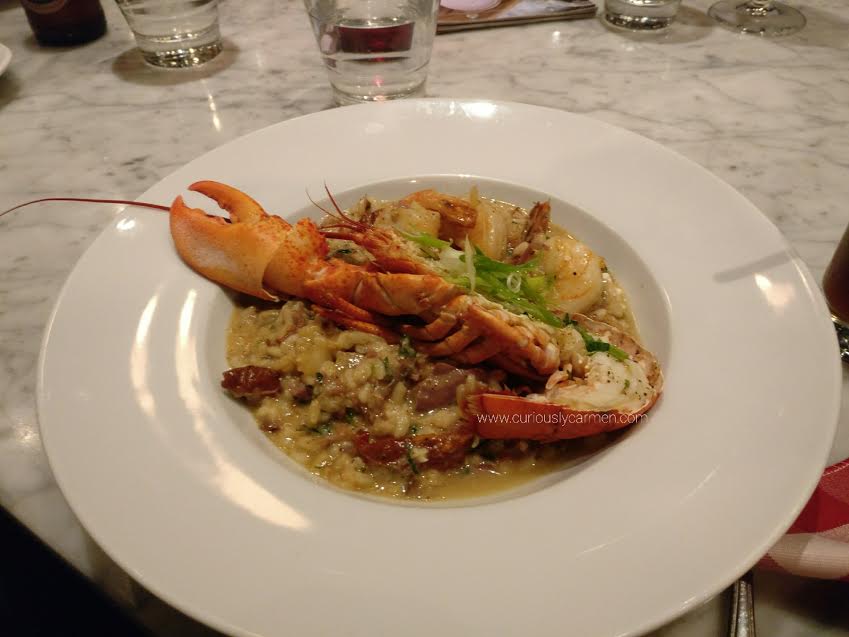 Risotto of the day, market price: The risotto of that night was lobster. It looked really good and my friend said it was delicious!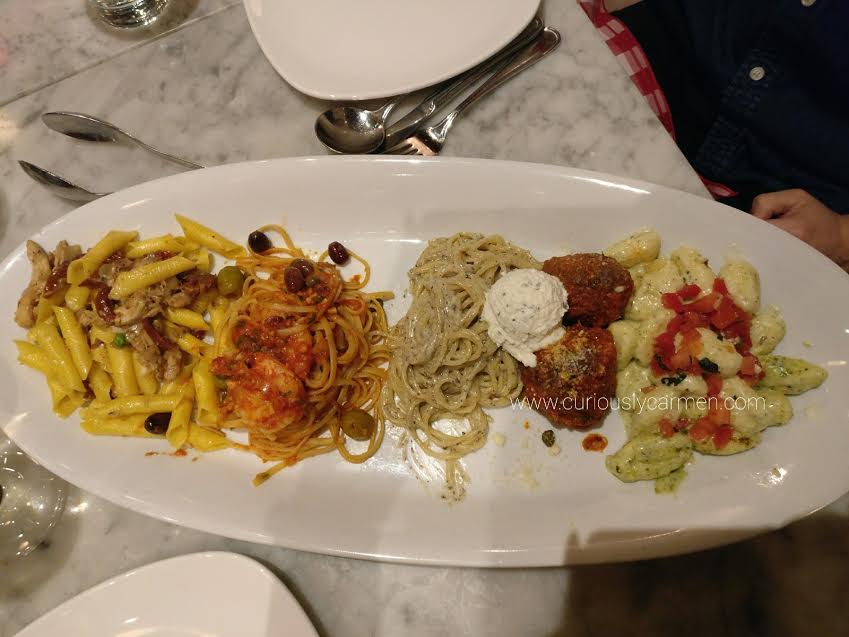 Pasta platter, $23.95/person: Two of my friends split this, which was a really good idea. If you're indecisive, you get to try four different types of their pastas! It comes with the truffled spaghetti & signature meatballs, gnocchi, garganelli pollo, and the linguine gamberi.
Cake: As a bonus, Trattoria gave me a complementary slice of tiramisu cake! 🙂 Thank you!
Overall I had a great time at Trattoria, and the food was good. There were a few hiccups with forgotten drinks but service was consistent and friendly. They have pasta specials on Tuesday so I would love to come back and order the smoked salmon pasta for a cheaper price!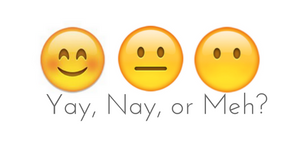 Yay!