This location has seen its' fair share of Vietnamese restaurants open and shutter in the past six years or so. For the OGs who remember, Taste of Asia was the first and also longest lasting. I was quite disappointed when they closed down and then Tasty Pho replaced it for a couple of years.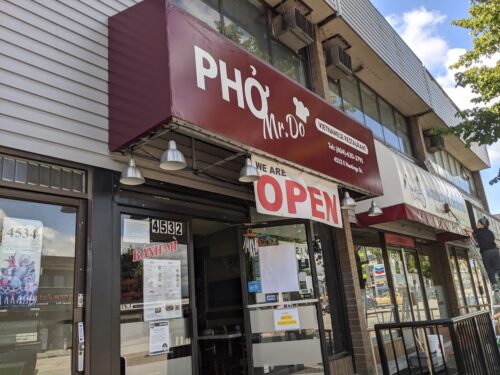 Just as we were beginning to get used to Tasty Pho, it changed again to Pho Tan! And now most recently for the past 1.5 years, it has been replaced by Pho Mr Do.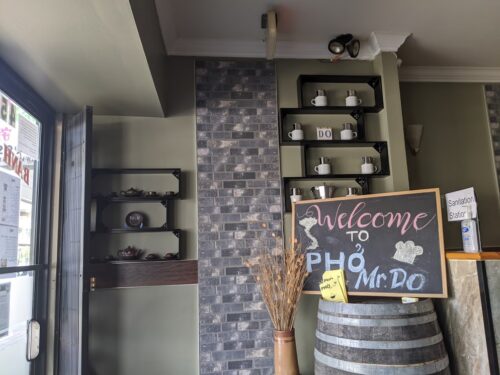 I've been meaning to go here for the past year but just end up going to Saigon Bistro or Basil Garden. However, I suggested that we come here for lunch with my mom so I could finally write about it.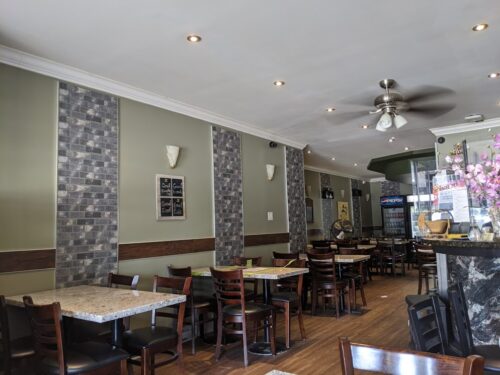 Pho Mr Do has been renovated since Tasty Pho and Taste of Asia days. We all found it to be quite stuffy in here because it was a hot summer day with no AC and one ceiling fan blowing. We asked to sit near the door which was the coolest table.
Small DIY pho: I went with a DIY pho that included rare beef, tripe and beef balls. The broth was comforting, had depth to it, and was delicious!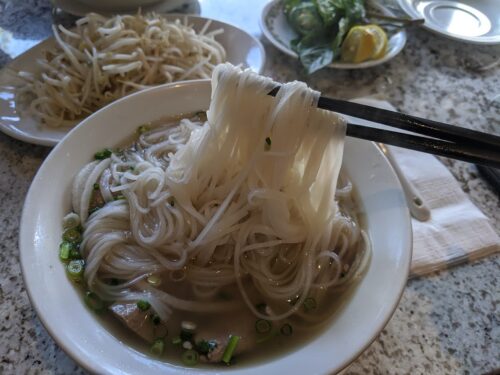 I was surprised at how HUGE the portion was. Seriously, they gave me so much noodles that I had a hard time finishing it, but no complaints. I was very impressed.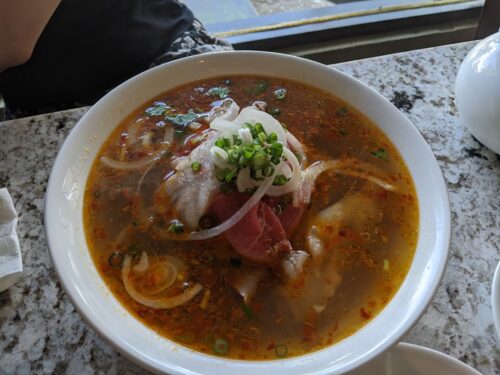 Large house pho: My mom ordered a large pho but regretted it because of how big the portion was. Even I had trouble finishing the small and I was already hungry that afternoon!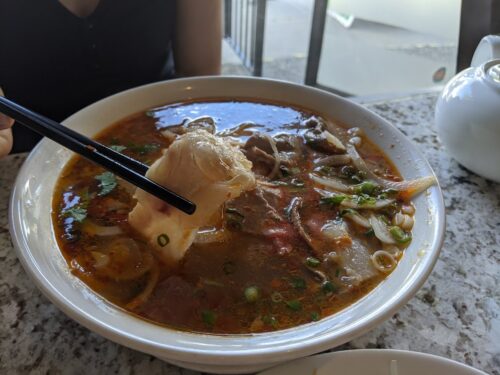 My mom noted that the tendon here was better quality than usual. She also enjoyed the beef broth and added some chili sauce to it, which we found out was made in the restaurant.
Vermicelli bowl: The fiance ordered the vermicelli bowl with beef and a spring roll. He found the bowl to be delicious! There was a generous portion of beef which was very flavourful. The spring roll was crispy and fresh too.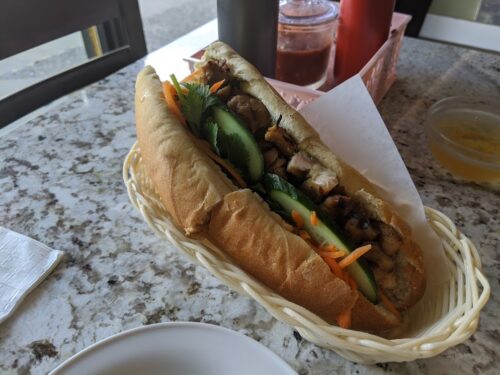 Chicken sub: I didn't think our main dishes would be so filling, so I suggested that we also split a chicken sub. It was a mistake cause we were all too full, but we happily took it home for later.
The chicken sub was great and had a generous amount of flavourful chicken inside. I found it a tad bit on the salty side though, but I'd still order it again.
---
Overall, Pho Mr Do was better than I thought it'd be, and wished that I tried it sooner! The portions were huge, food was delicious, and the server was really nice.
Given all the failed past Vietnamese restaurants in this location, I hope Pho Mr Do survives longer because I am adding this place to my list of go-to Vietnamese eats.