After almost a year of wanting to try this place out, I finally was able to cross this off my mental check list of restaurants I wanted to try! Doesn't it feel great to finally go to a restaurant you have been wanting to go to for so long? Granted, I still have many restaurants I want to try but at least Peckinpah is finally crossed off 🙂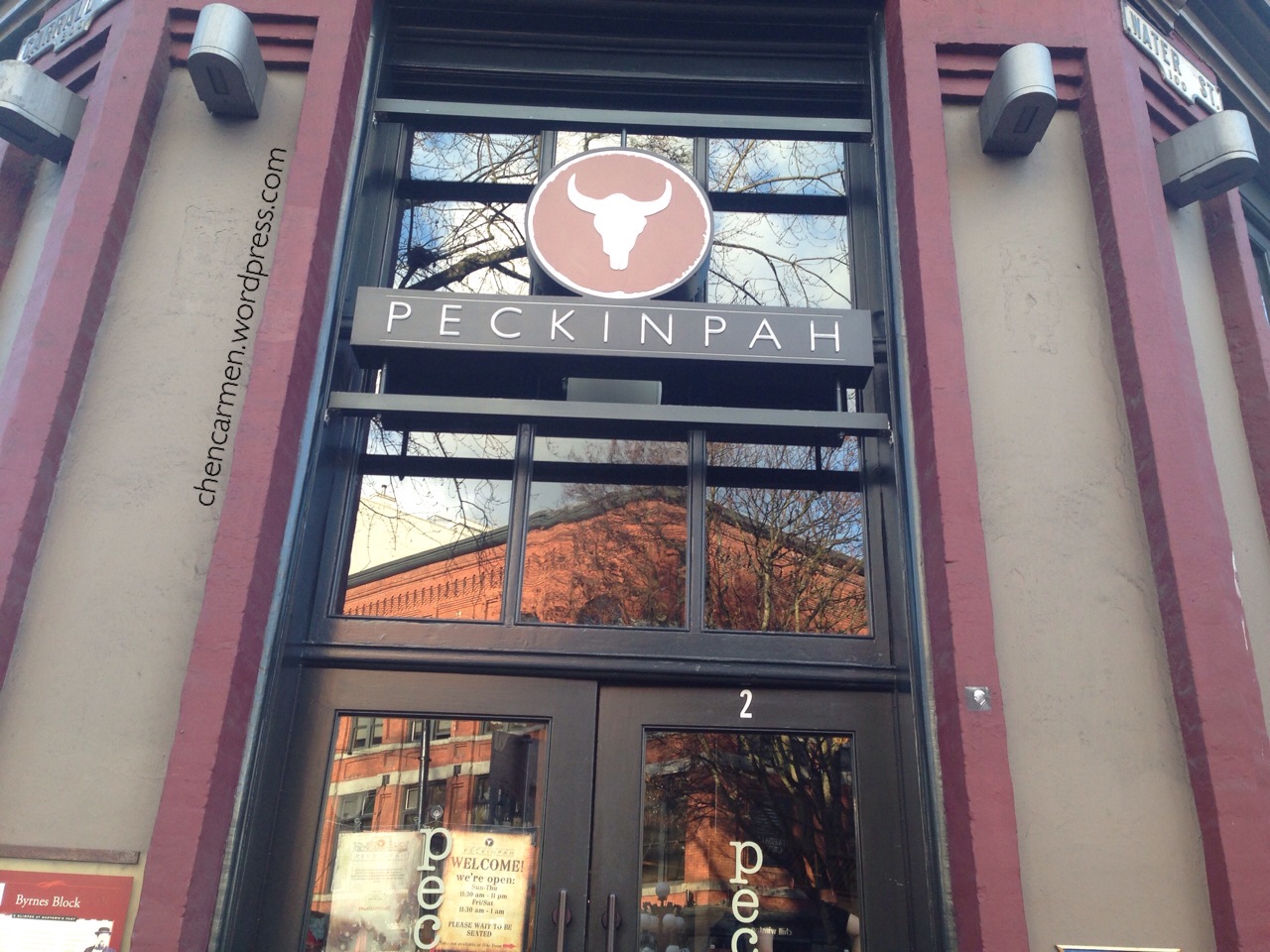 Peckinpah is situated right on the skirts of Gastown, on the corner of Water and Carall street. At first, we almost walked by the restaurant as it was quite small, but I recognized their signature bull logo. We also walked into the take out part of the restaurant by accident, and had to leave and come through the main entrance. Oops!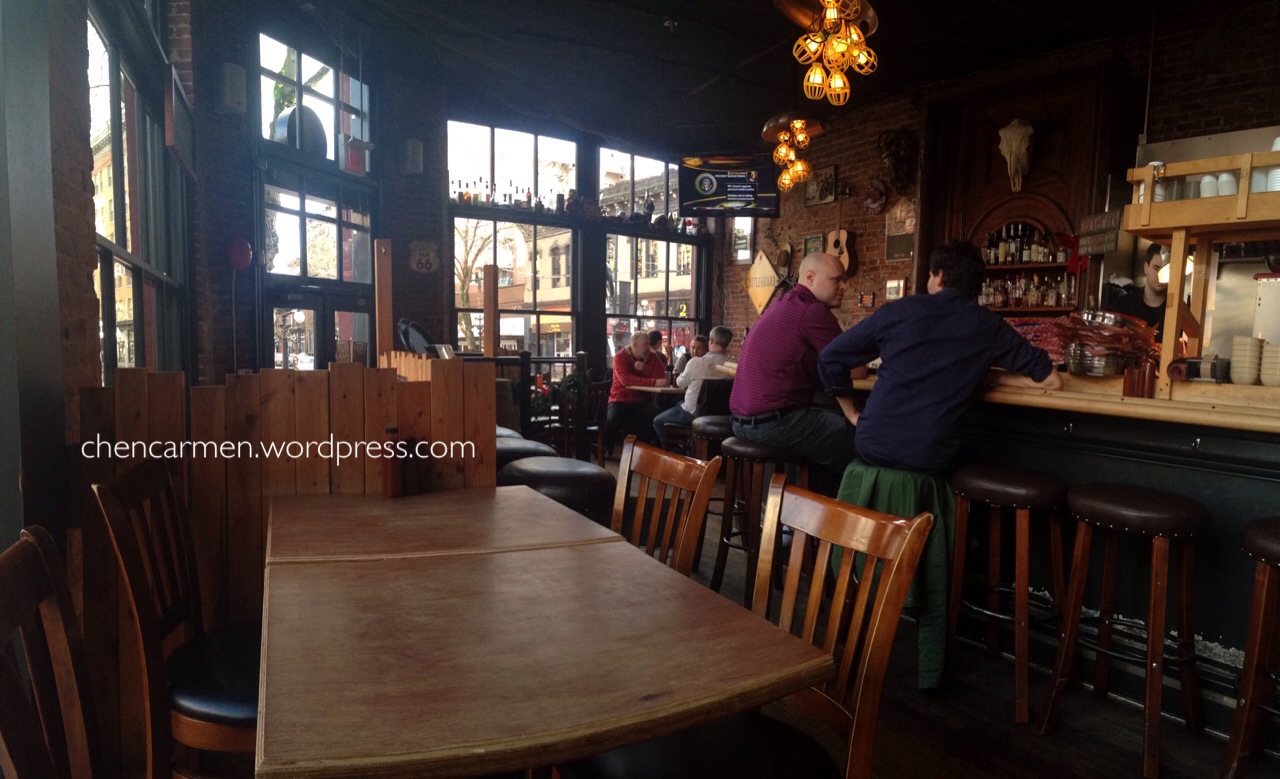 Peckinpah is southern style barbeque joint, most known for their slow cooked meat and big meat platters. Walking in to the main part of the restaurant, there was a rustic and southern vibe to this quaint restaurant. It reminded me of a casual pub but with more class and character if that makes any sense. Since we came around 1:15, the lunch rush had gone and we almost had the whole restaurant to ourselves!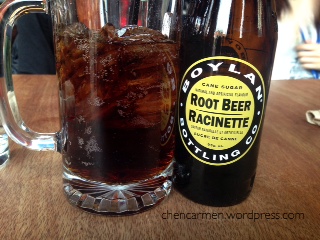 I started off with a root beer. All their soft drinks are from Boylan Bottling Co. I believe, so this one was no different. It was very sweet and refreshing.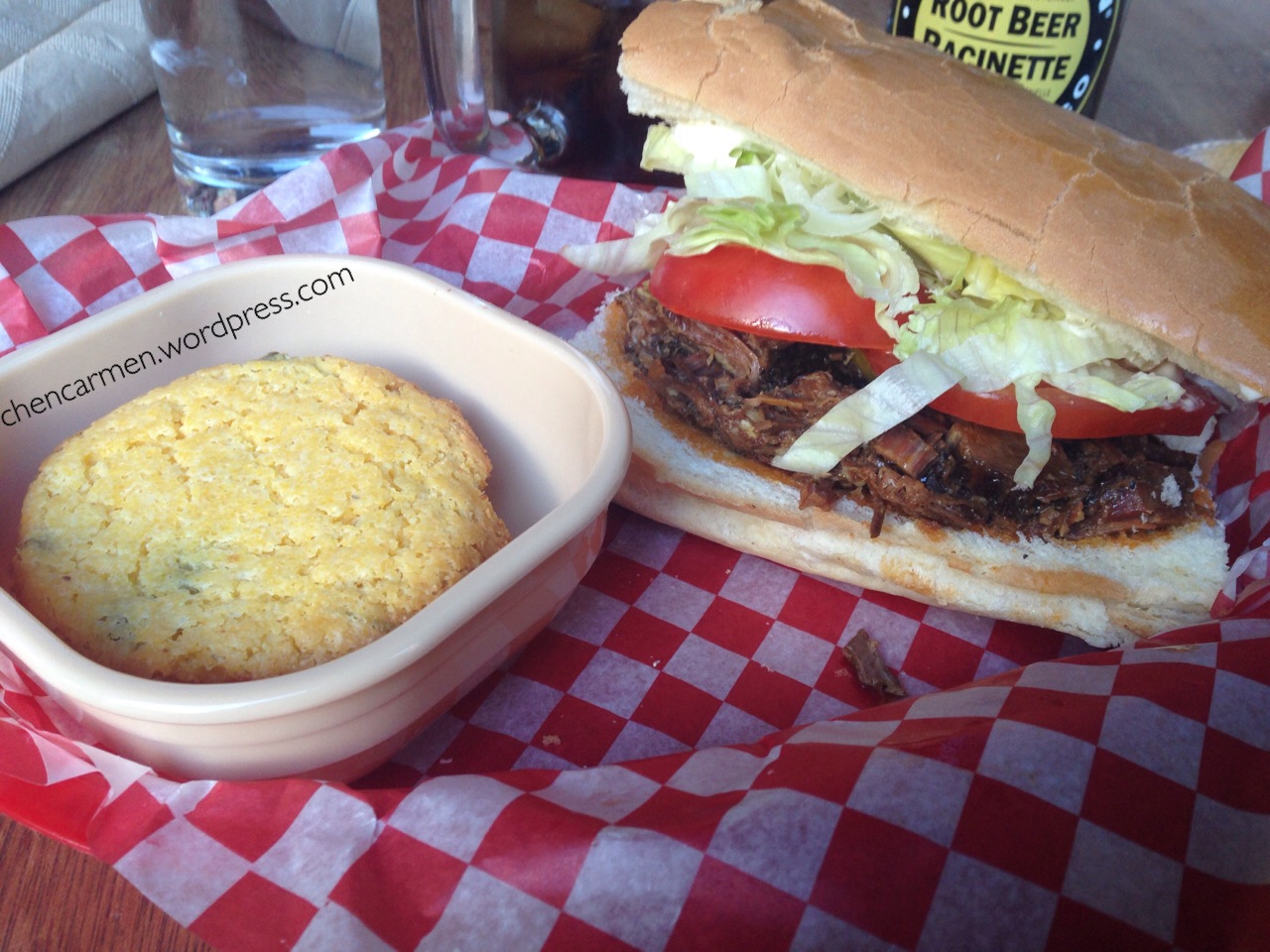 I ordered the chopped beef po'boy with a choice of corn bread as my side. When it first arrived, I thought it looked smaller than I imagined. Despite its small sized, it was packed with intense and delicious flavour. It came with stewed beef brisket bits which were incredibly soft and cooked to perfection, the type of deliciousness that can only be made with patience and skill. The baguette was soft, and the lettuce and tomatoes were fresh and crunchy. Nearing the end of my baguette, I was beginning to get pretty full. I was surprised considering that I thought the portion looked small in the beginning, that's how much beef brisket is packed in that thing!
As for the corn bread, it was a bit sweet and grainy. The outside was a bit hard, but once you chewed it, the inside was soft. It wasn't bad, but it wasn't great either 🙂 I would probably try another side if I came back. Our server told us that the cream corn and potato salad were pretty good.
My coworkers ordered the beef brisket sammie, which they both enjoyed. Our other coworker ordered the mac and cheese, which I fell in love with at first bite. It was extremely cheesy and flavourful. She added a side of chicken, which was marinated really well and went with the flavours of the cheese. Who would have known that a specialty BBQ meat place would have such great mac and cheese? 🙂
-Carmen