While in Victoria, the boyfriend and I tried a few locally loved restaurants. I mean, you're not truly visiting a place if you don't try their food, right? When we were looking up restaurants to eat, The Pink Bicycle rose to the top of both of our lists.
We made the decision to walk from our hotel to The Pink Bicycle to save on parking and see more of the city, but the walk was longer and more difficult than we expected. We got a bit lost, it was still really cold from the snow storm warning, and I was getting blisters from the new winter boots I had just bought in preparation.
The restaurant is dark and doesn't really have much signage, except for a pink bicycle on the window.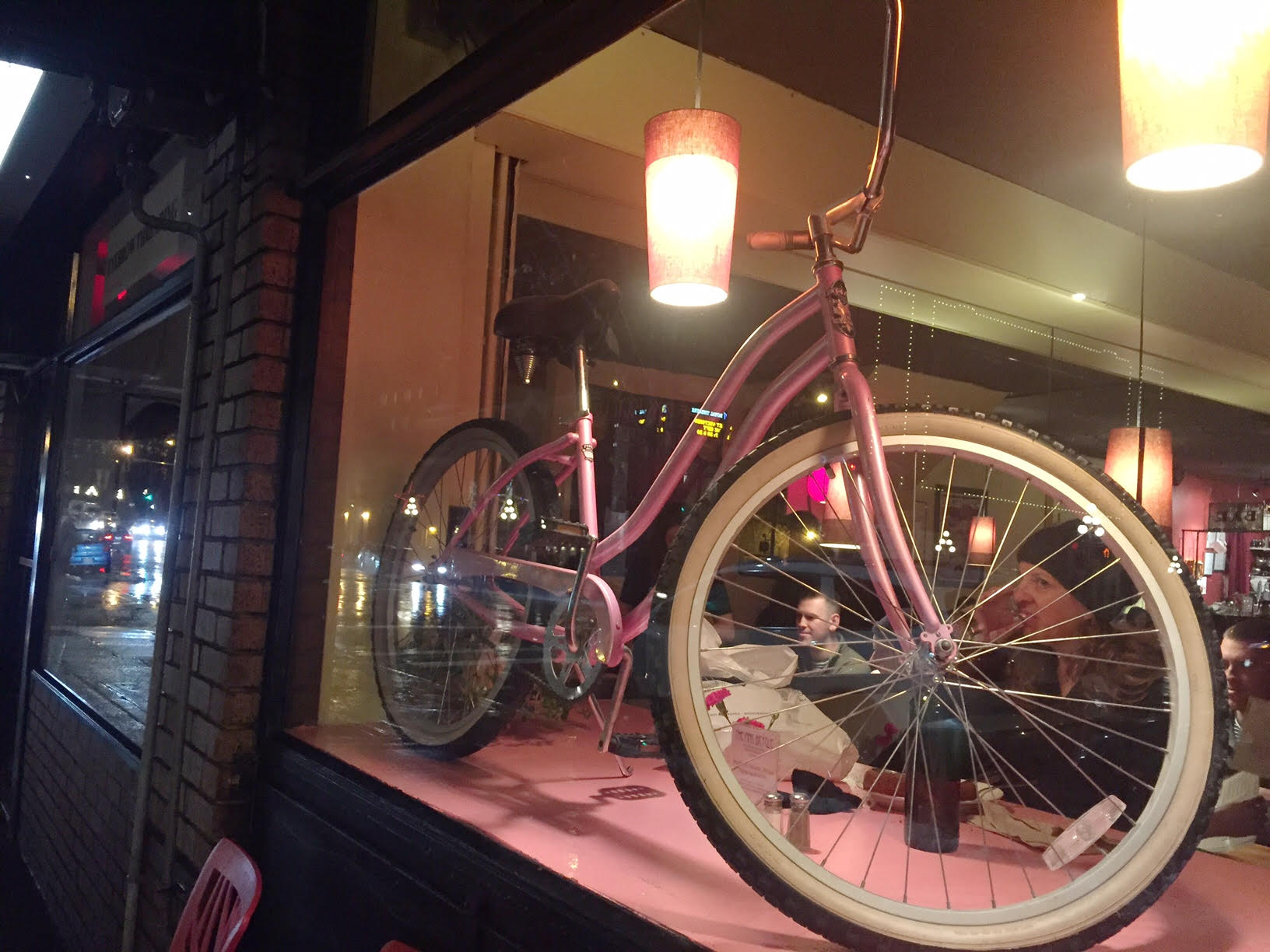 As expected on a Friday night, there was a bit of a wait. The restaurant is pretty small, and the kitchen is on the top floor. I always feel a bit bad for restaurants where the kitchen is on another level, because of the servers who have to walk up and down.
If that was me, I probably would slip a few times.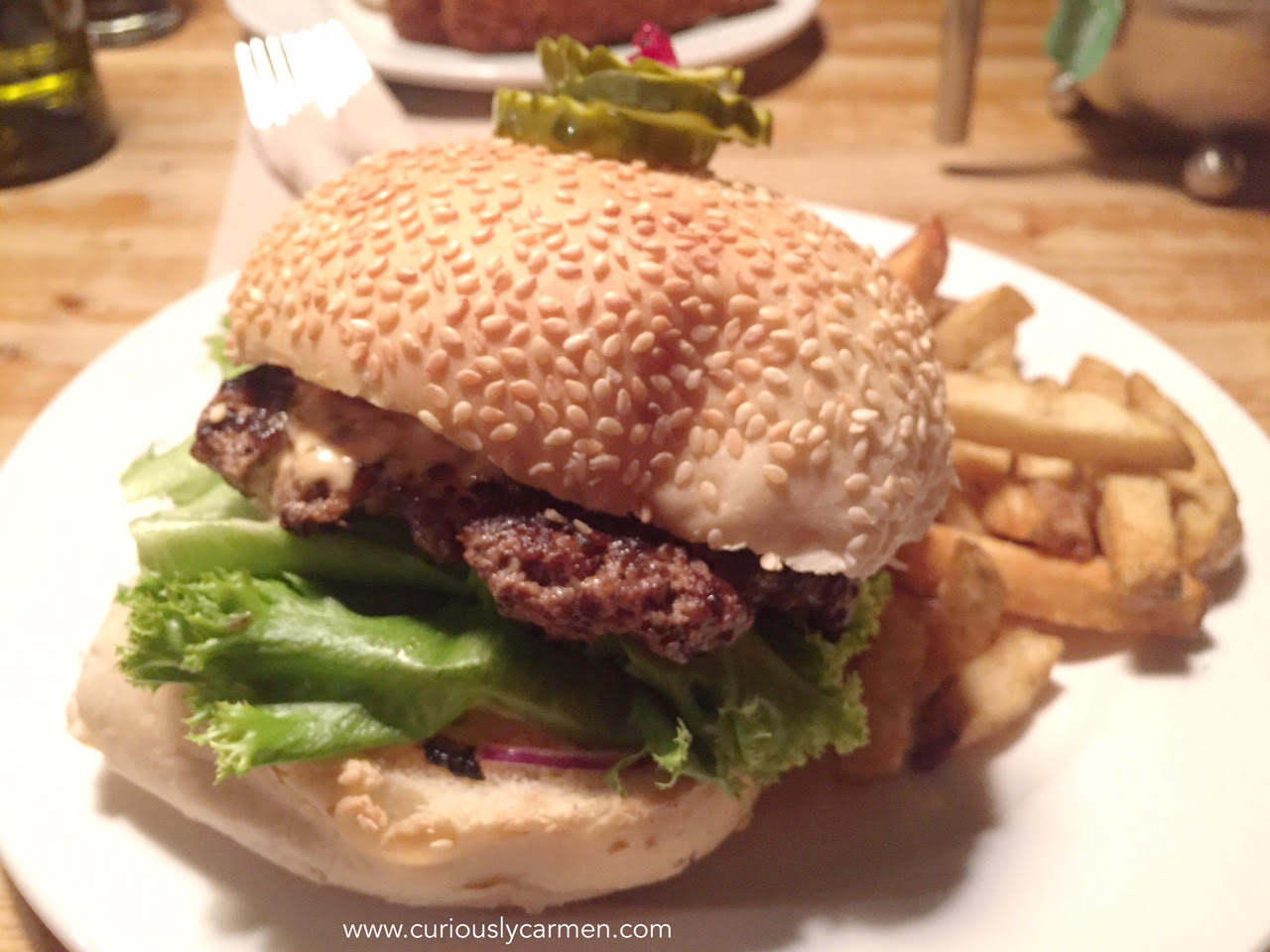 Pink Bike Cheeseburger, $12.50: I ordered their standard cheeseburger, but without the cheese due to my dairy restriction =(. It came on a toasted sesame bun, naturally raised local beef, veggies, and the pink bike sauce (a combination of mustard, ketchup, and relish).
This burger was such a delight! You could really taste the quality in it. The patty was thick and juicy, and full of flavour. You know it's a good burger when the juices are oozing out onto your plate and getting all over your fingers.
I also really enjoyed the sesame bun. It was nice and thick, and reminded me of a classic burger. Although the pink bike sauce is just a combination of mustard, ketchup, and relish, they really nailed down the ratio because it tasted really good.
For my side, I stuck with the regular fries. They were nice and crispy.

BBQ Island Bison Burger, $15.50: The boyfriend also really enjoyed the bison burger. As with my beef burger, his bison burger was thick and juicy as well. It was topped with smoky cheddar and BBQ sauce.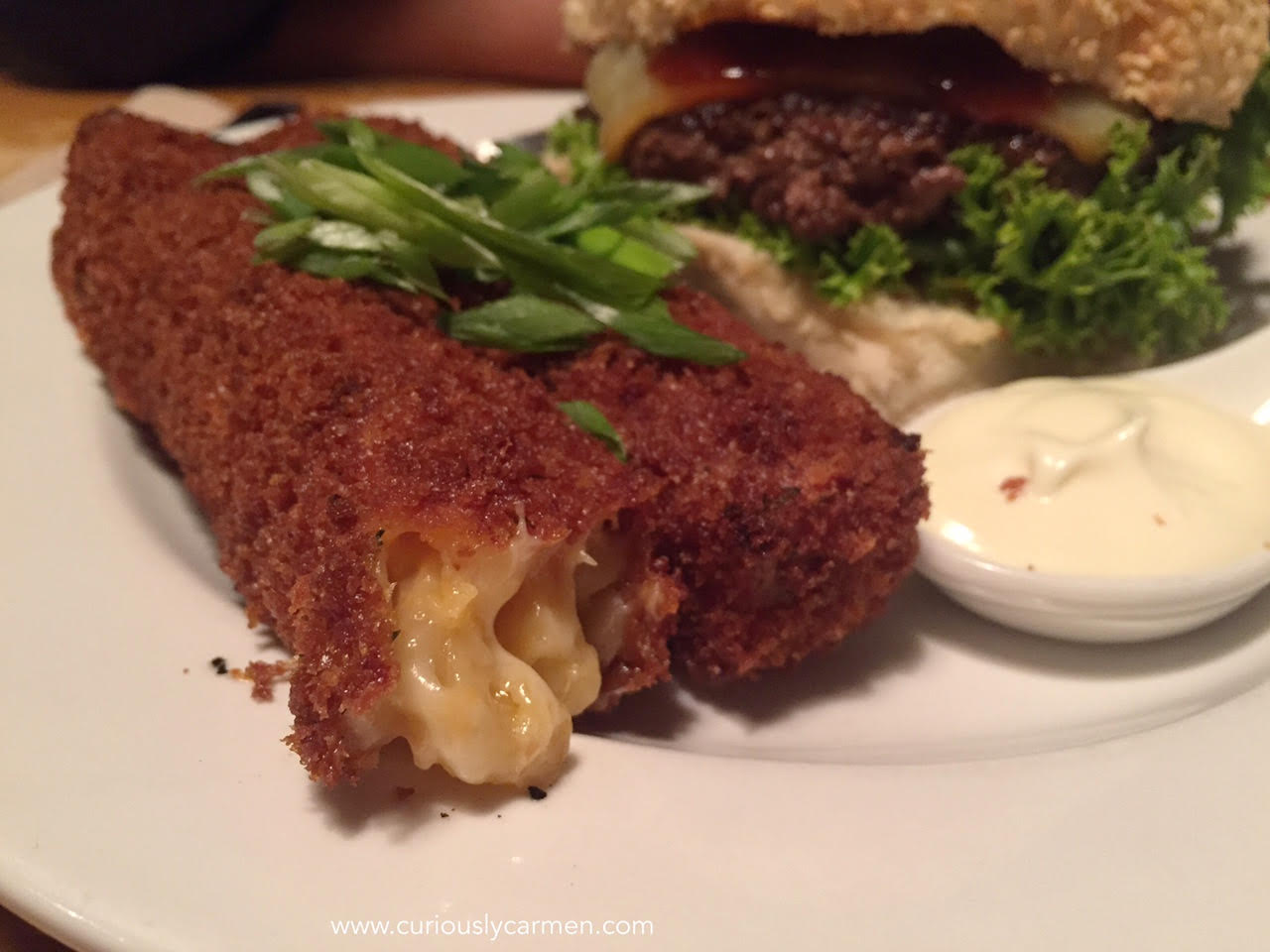 Since we were on vacation, he went all out and upgraded to the mac and cheese sticks. I really wish I could have tried them because he kept raving about how delicious and cheesy they are.
He also added a zesty lime mayo dip, which he said was alright. The star of the dinner was definitely the mac & cheese sticks for him!
Overall, we really enjoyed our food at The Pink Bicycle and I would highly recommend giving it a try if you're a burger lover! Service was a bit slow since they were busy, but they were all very friendly and catered to my food restrictions nicely!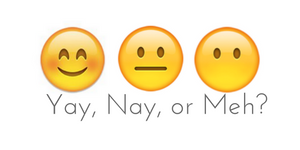 Yay!