Fable Diner is a new addition to the Mount Pleasant neighbourhood in Vancouver, aka my favourite neighbourhood in the city. The name may sound familiar to you because Fable Diner is the sister restaurant of Fable Kitchen, which is in Kitsilano.
My ex-coworkers really love going to Fable Kitchen, and wanted to try out Fable Diner. They all rave about the tomato soup. So, we had a reunion and decided to see how Fable Diner is!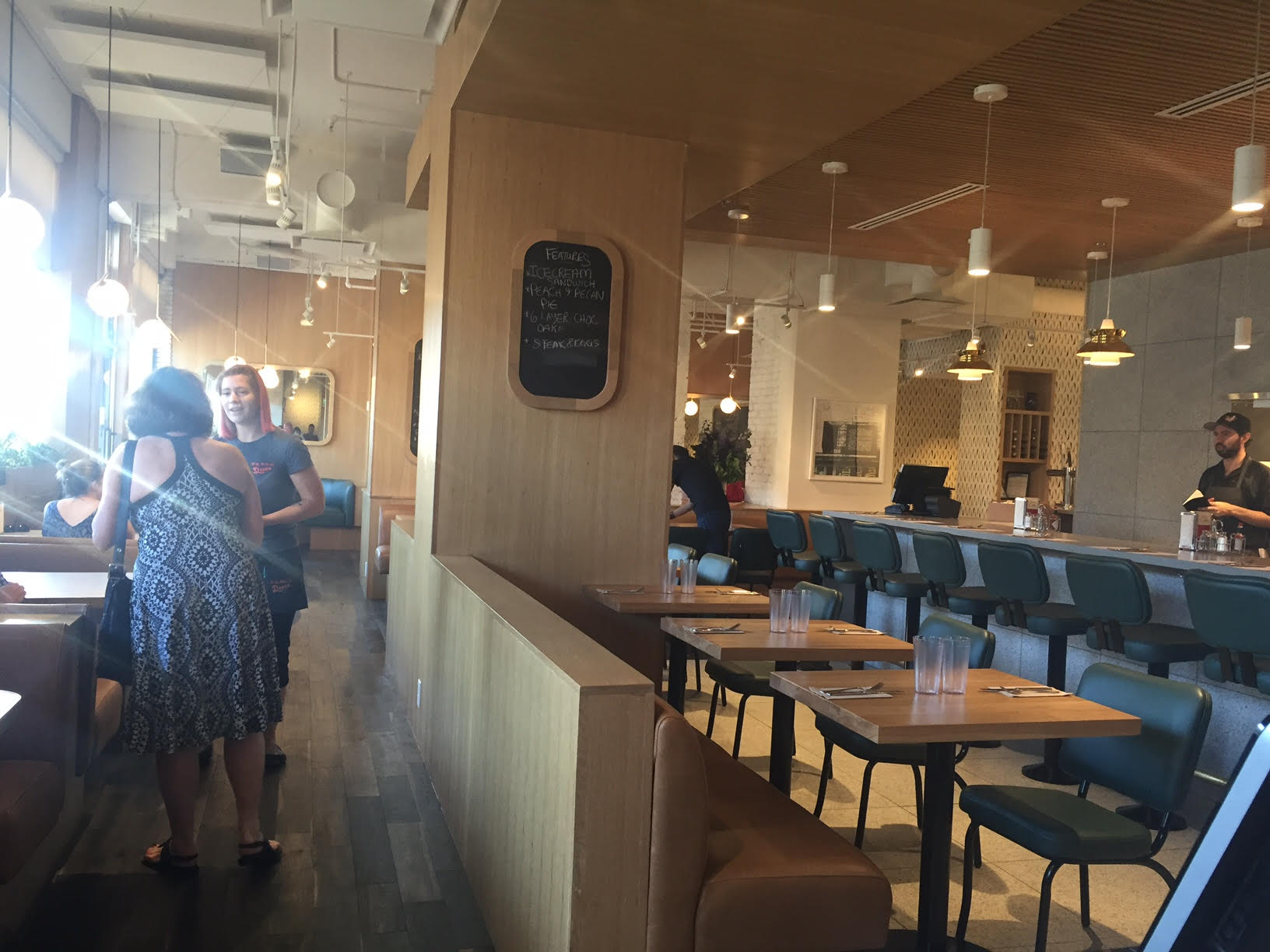 Since we had a larger group, we tried to make reservations but unfortunately, were told that they don't take them. Hopefully this will change soon, as the space was comfortable enough to hold larger parties. We were told to come a bit earlier to secure seats.
Everything worked out though as one of us called the restaurant earlier in the day to let them know, and they were setting up our table when the first few of us were arriving!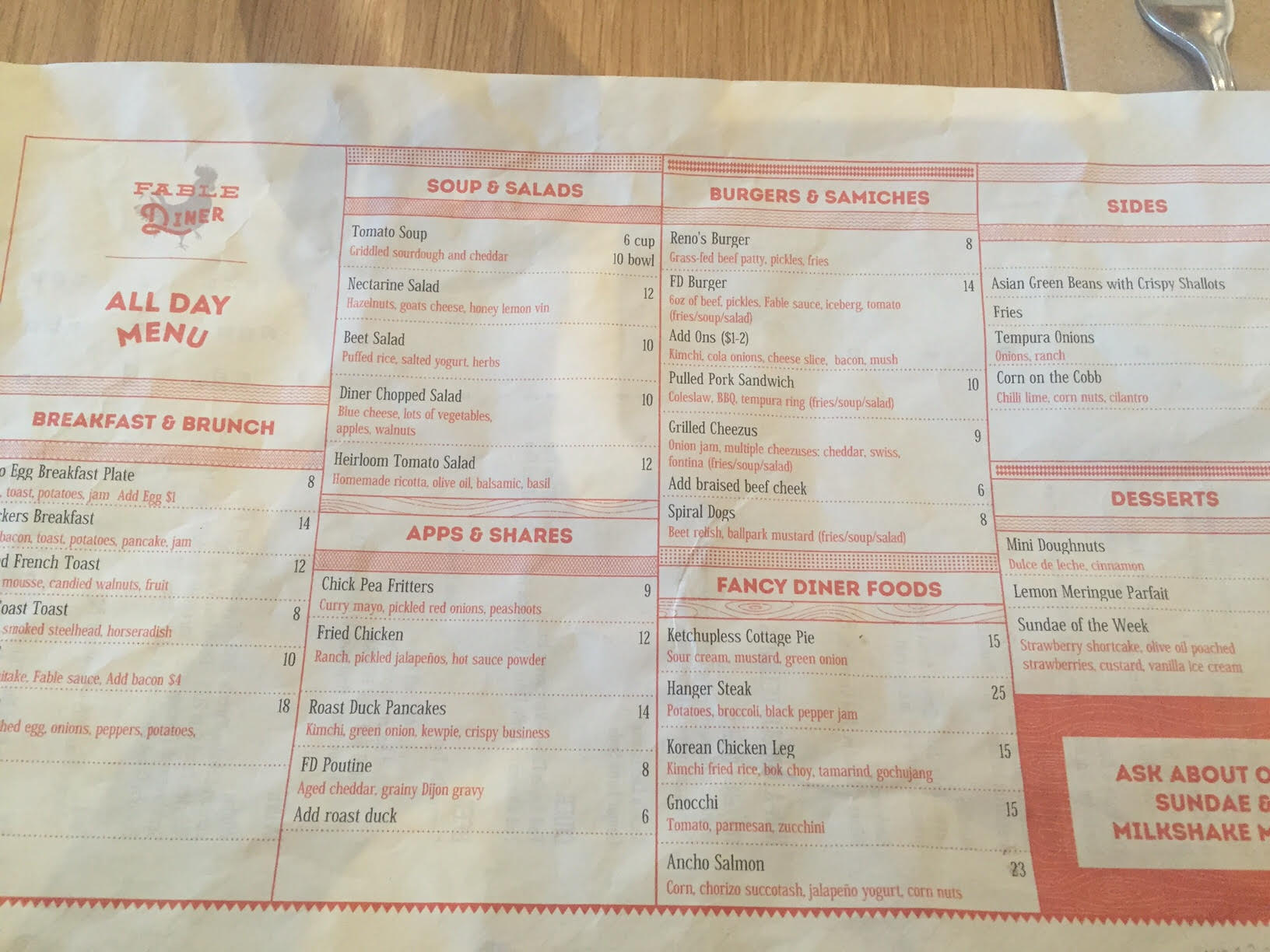 I would describe Fable Diner as a fancier, much cleaner and hipster version of your traditional diner. It is not greasy in there, and did not smell like oil. With that said, it is also more expensive than your classic diner!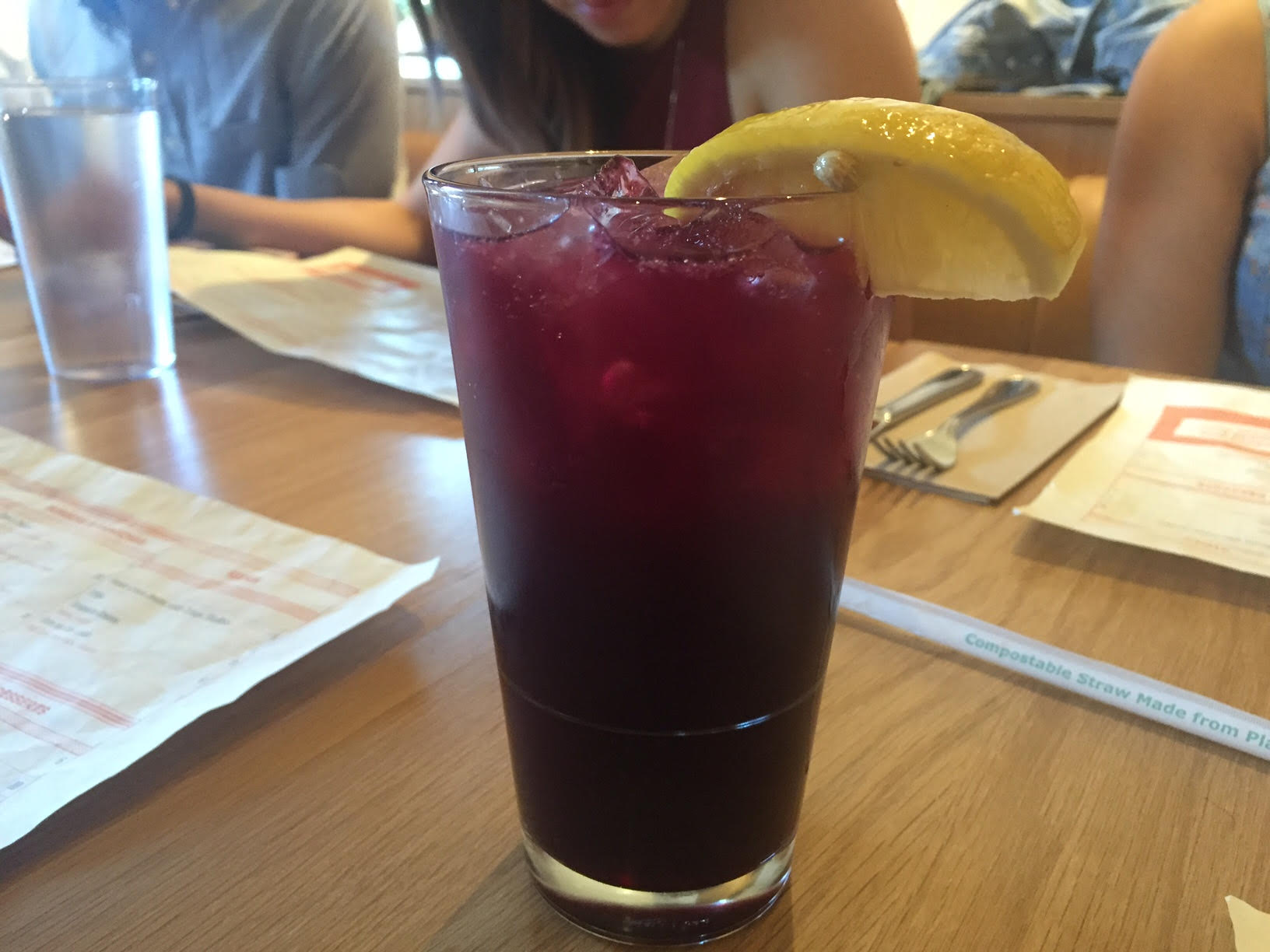 Drink: I don't remember what the drink was called and there isn't a drink menu online. I do recall it was some sort of blueberry soda though. It was pretty good and sweet.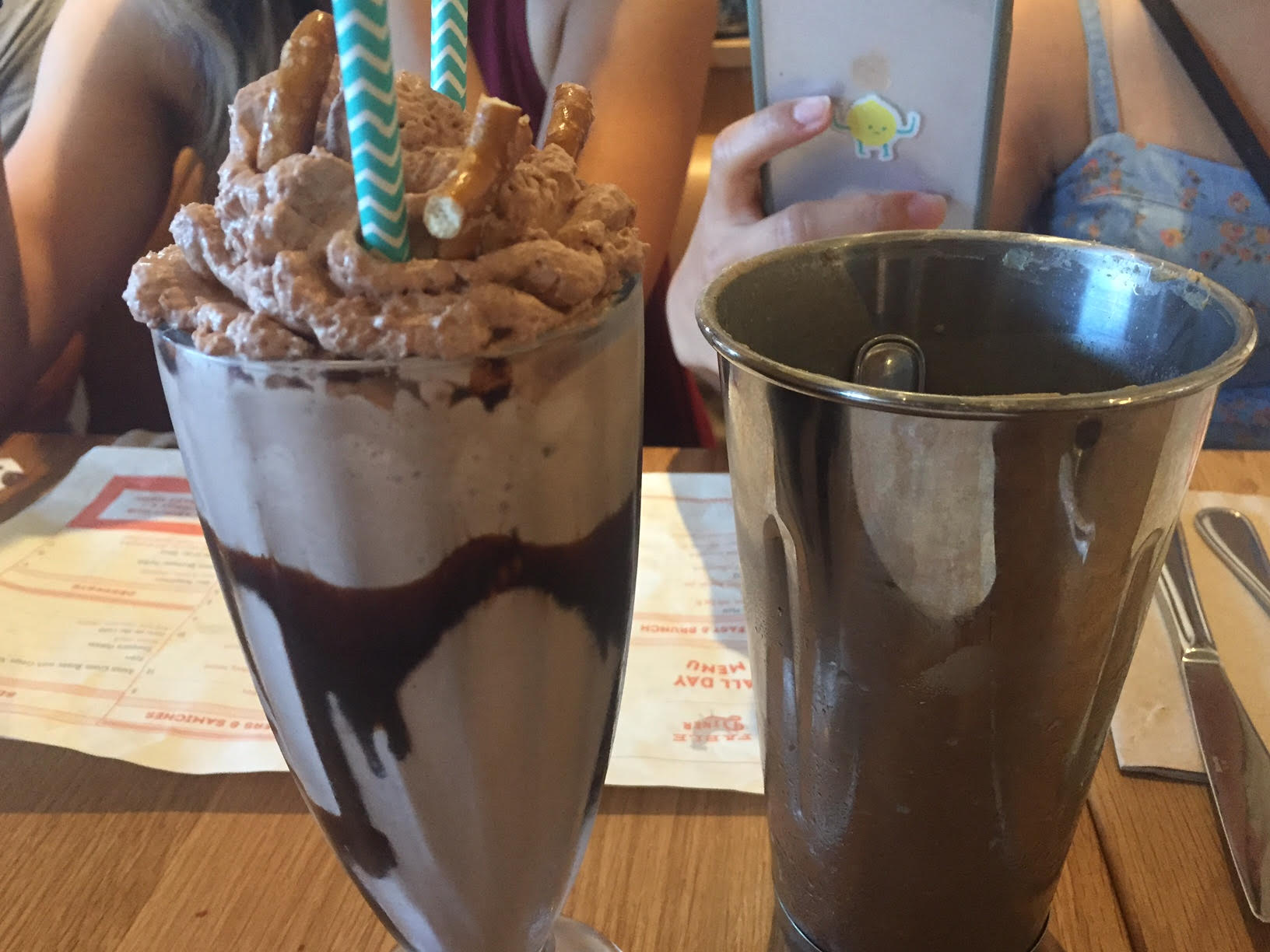 Peanut butter nutella milkshake: Again, sorry I don't have the price as the drink menu isn't currently posted online! Everyone expect me split this milkshake, and LOVED it. It was very creamy and rich, and they couldn't stop raving about how good it was! It also came with some salted pretzels inside the whipped cream.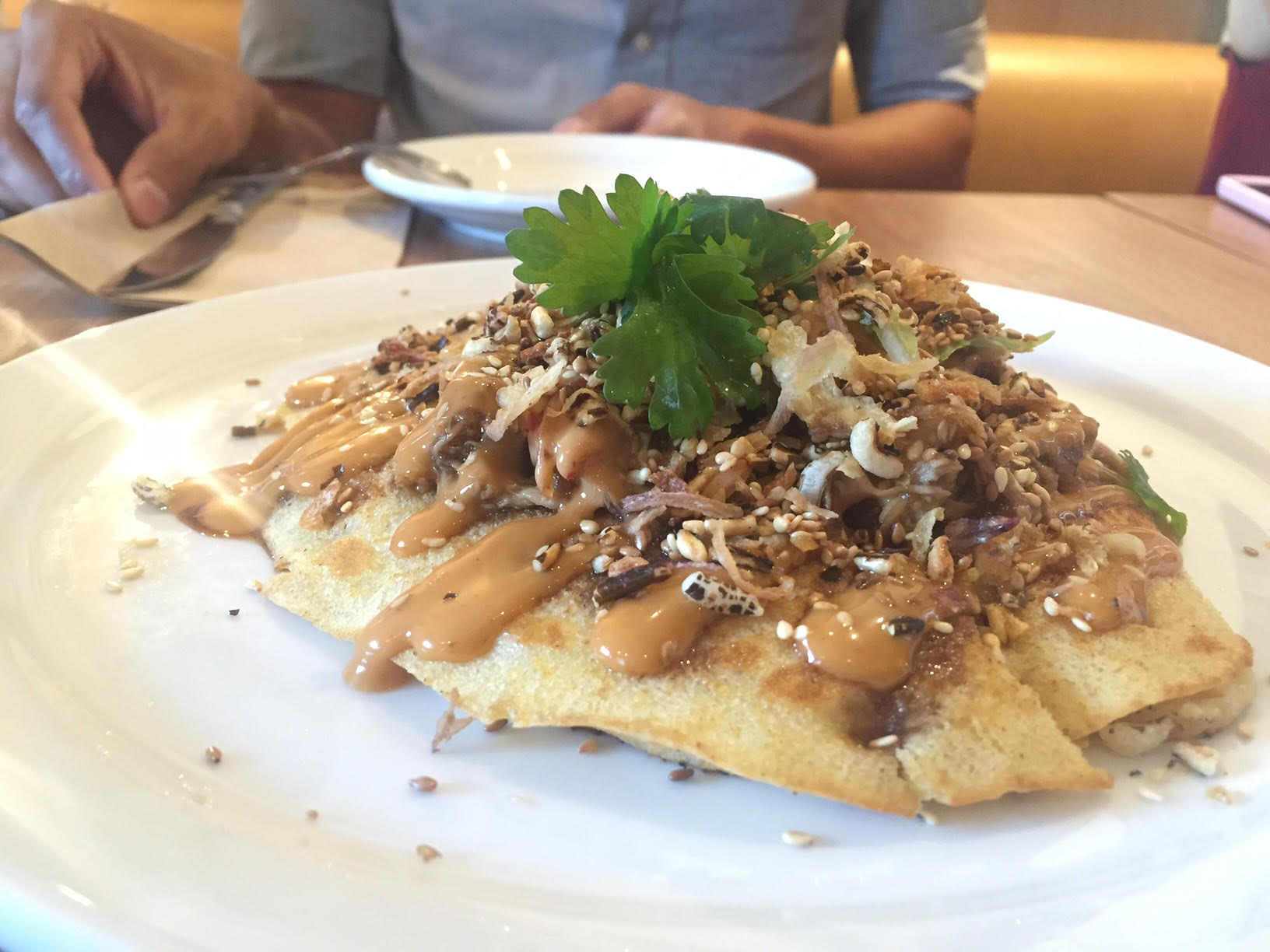 Roast duck pancakes, $14: We all decided to split this and see how it tasted. For $14, it is a bit pricey but the roast duck was cooked very well. It was flavourful and very tender. It's a good appy to split with others!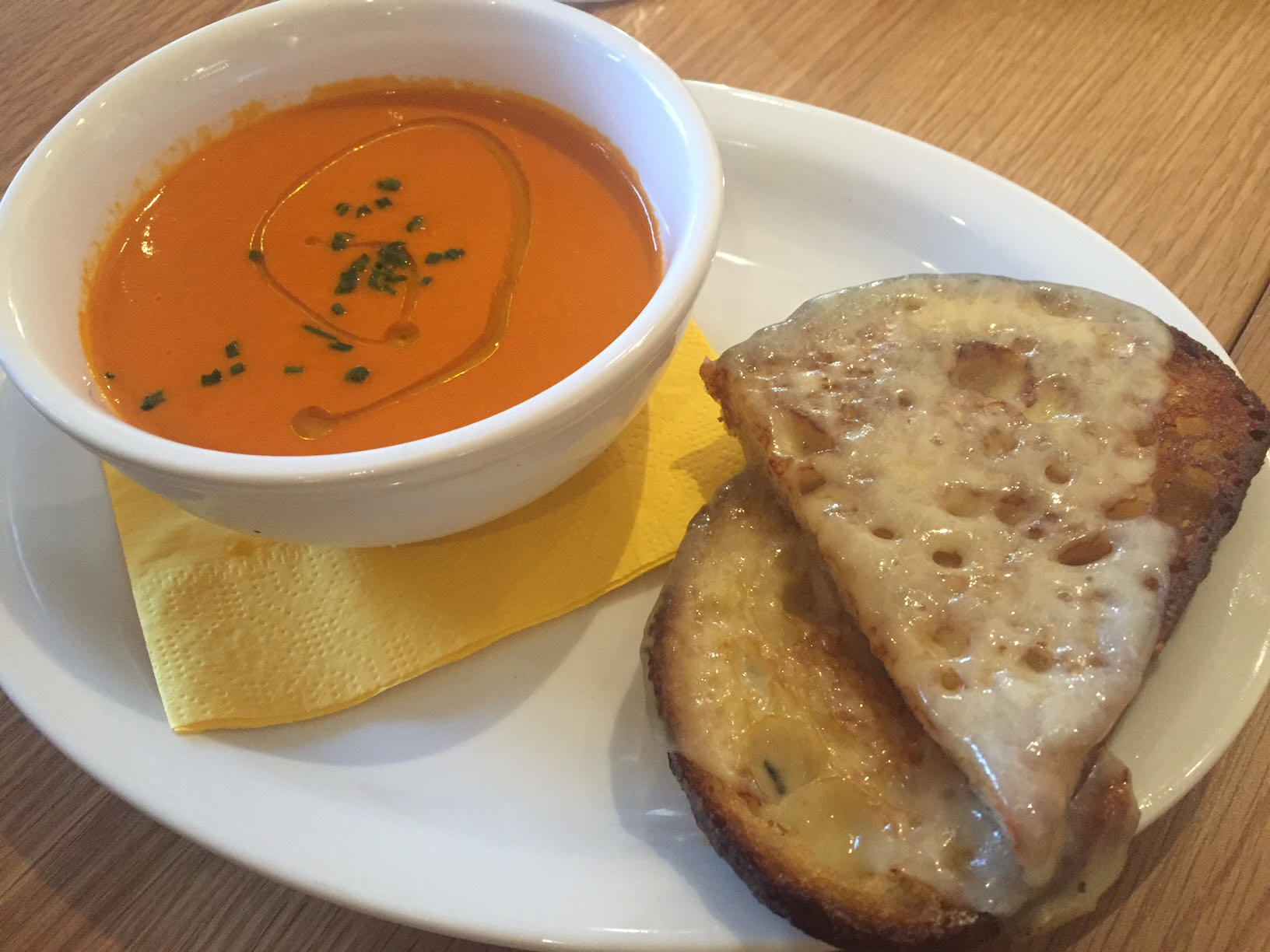 Tomato soup bowl, $10: Again, almost everyone ordered this because it is a favourite of theirs back at Fable Kitchen. Everyone was happy when they tasted it, and it was the same recipe! I wanted to try it but this dish is the epitome of food death for me because of the high amount of dairy inside!
The boyfriend said that the tomato soup was very creamy and cheesy. It came with a delicious sourdough bread and melted cheese as well. Even though it looked small, the tomato soup was very creamy and filling.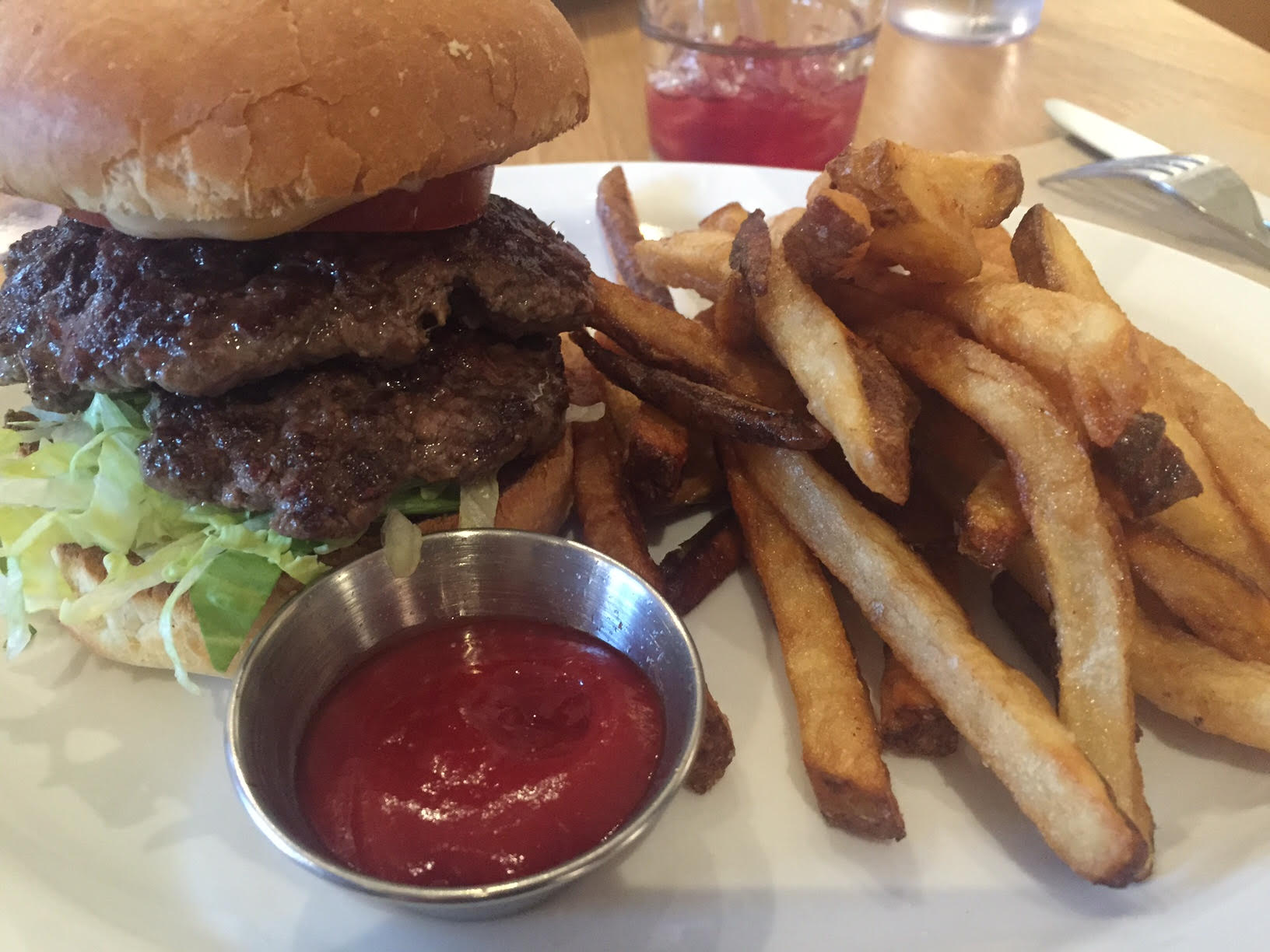 FD Burger, $14: Finally, something I could actually eat! After checking with our amazing and friendly server that this did not have dairy in it, I decided to order this! The patty was cooked well done, and very juicy. It was served with a mayo-based sauce. The bun was also soft and fluffy, and lightly toasted.
I really enjoyed both the burger and fries. The fries were salty, crispy, and thick. If I were to come back, I would definitely order the FD burger again!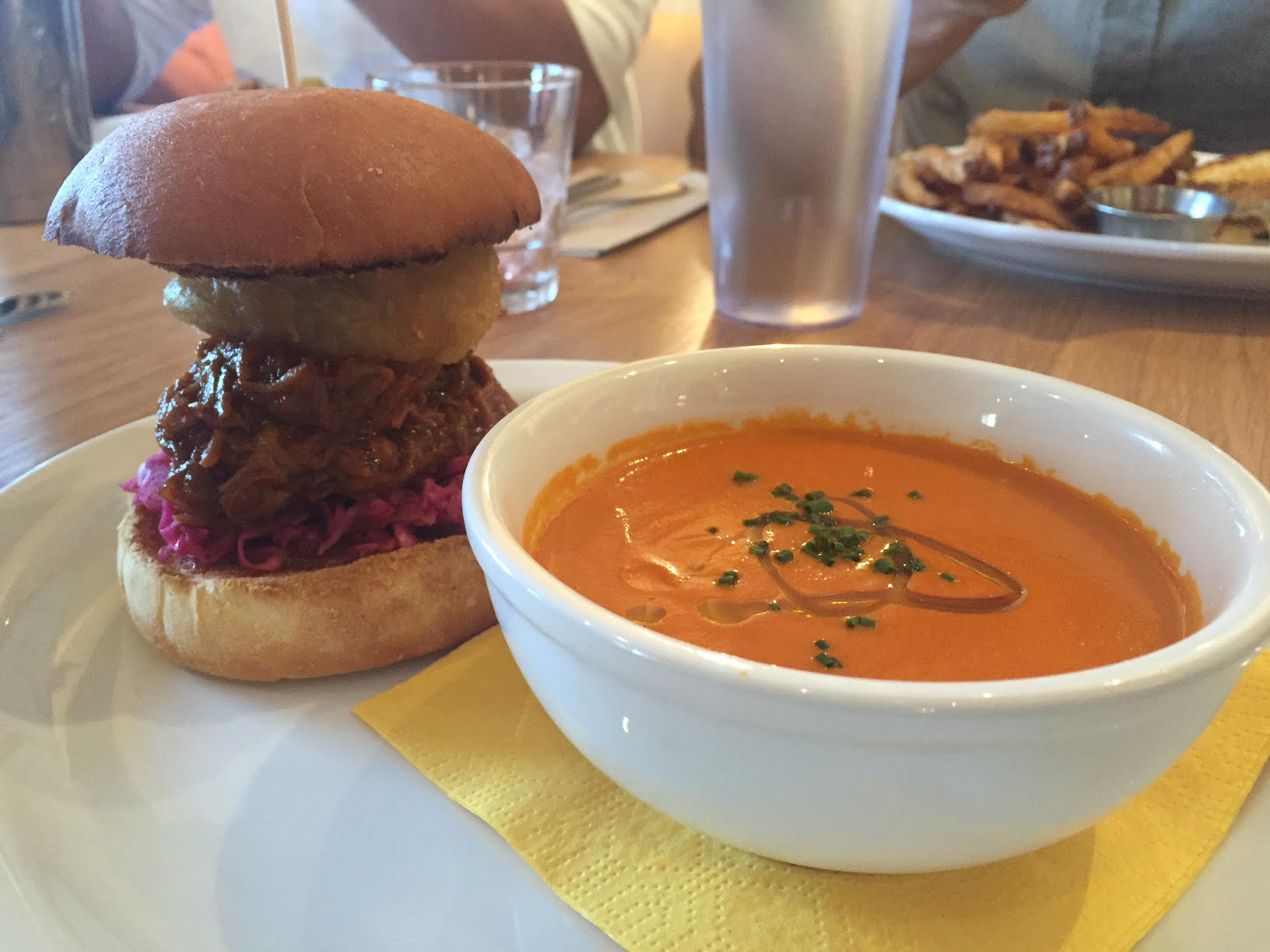 Pulled pork sandwich with tomato soup, $10: I didn't try this, but I was told it was really good! 
Corn on the cob, $6: I didn't try this either, but I was told it was really good. It came with a chili lime sauce and a couple pieces of fresh cilanto.
Overall, we really enjoyed our visit to Fable Diner! The service was top-notch and I would definitely give the service 5 stars. Very friendly, knowledgeable, and efficient. I wouldn't really consider this place a classic diner, it is more of a modern revision and the higher prices reflect that.
But they are located at a prime location, and use fresh ingredients so better quality often means higher prices. However, don't let that stop you from visiting this place because it is really good!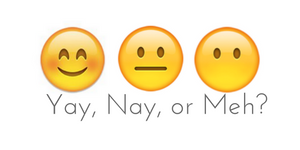 Yay!