During the last week of summer, the boyfriend and I went to a bunch of different outdoor places around the Lower Mainland to savour what was left of the season. One of these places was the beautiful Whytecliff Park, which is a bit past West Vancouver and by the Horseshoe Bay ferry terminal.
After enjoying an afternoon at Whytecliff Park, we decided to venture to Horseshoe Bay. Four minutes drive later, we arrived into the small but lively village and decided to try Olive & Anchor after I found it on Yelp!
I am really glad we tried this place because everything about it was spectacular!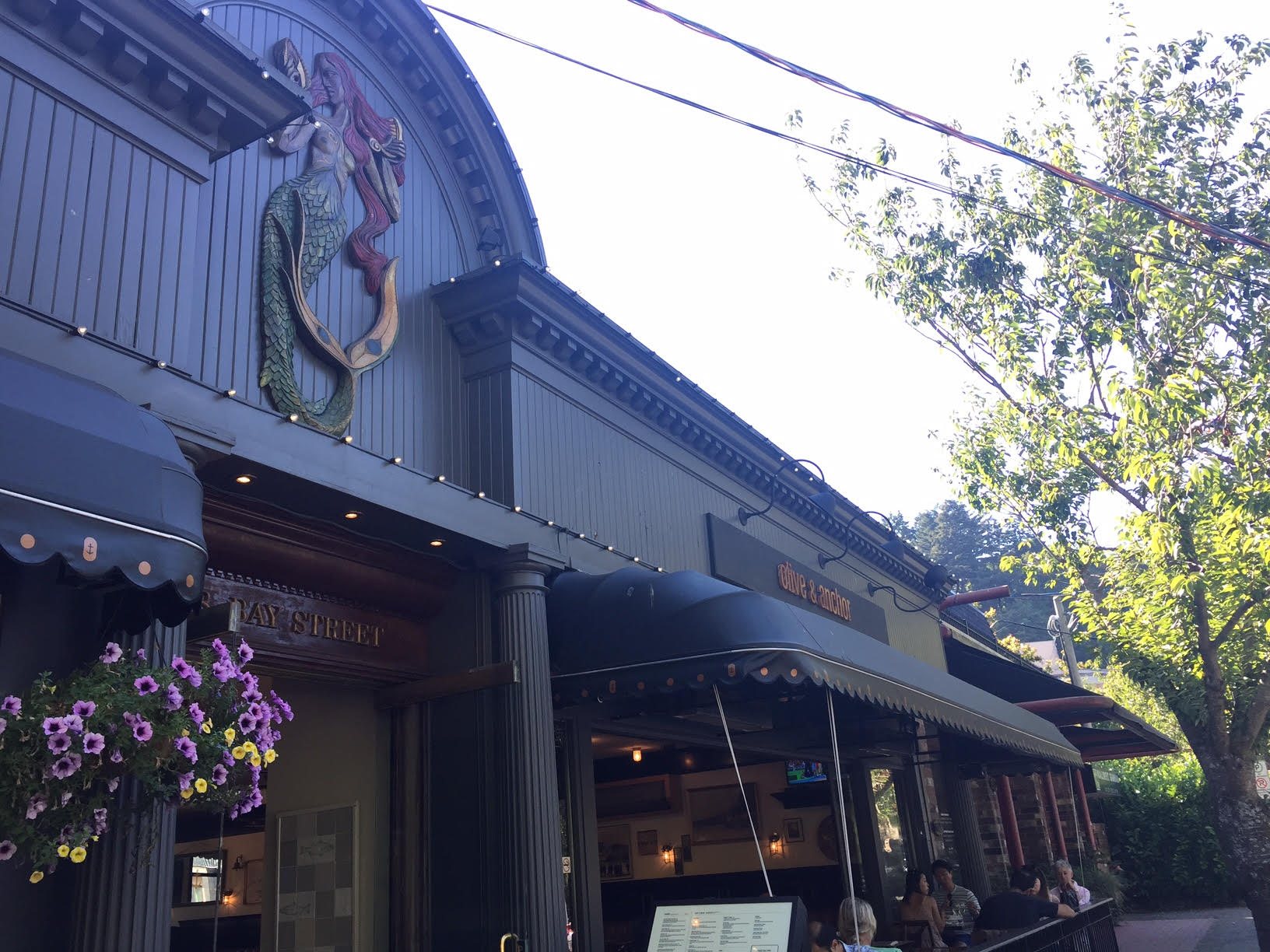 Since we had already quickly looked at the menu on Yelp, we knew we wanted to try their happy hour. I also really wanted to try this place because most of their happy hour items were dairy free! Olive & Anchor has some Asian influences in their dishes, which explains why there wasn't dairy in a number of their plates.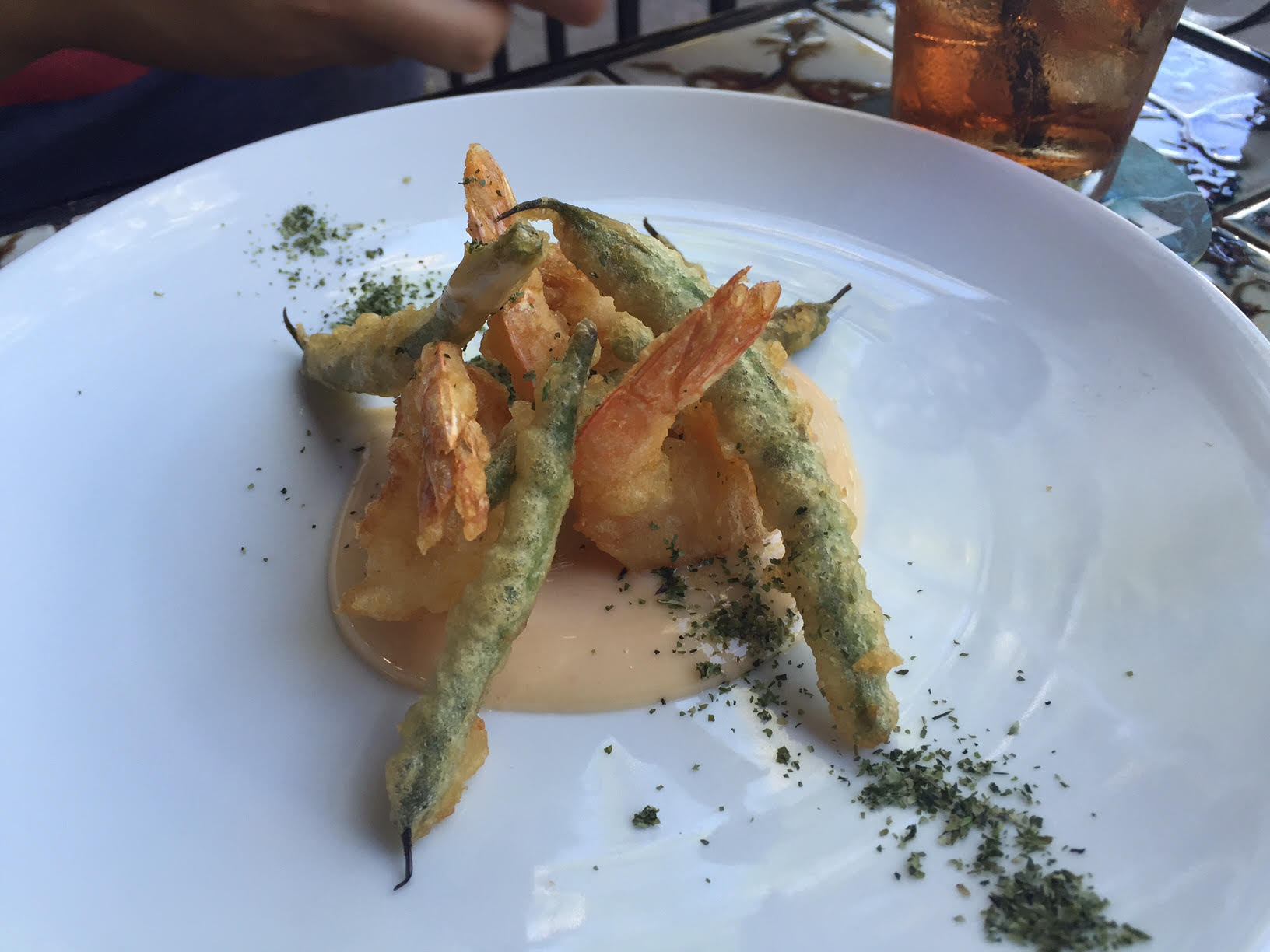 Ebi mayo, $6: We started off with the ebi mayo, which was a shrimp and green bean tempura. After seeing this at another table, it looked kinda small and we were kinda doubtful that it was worth $6.
However, the tempura was fried really nicely and had a lovely crunch to it. It came with Japanese mayo, which we both love a lot. If you haven't tried Japanese mayo before, I urge you to try it out!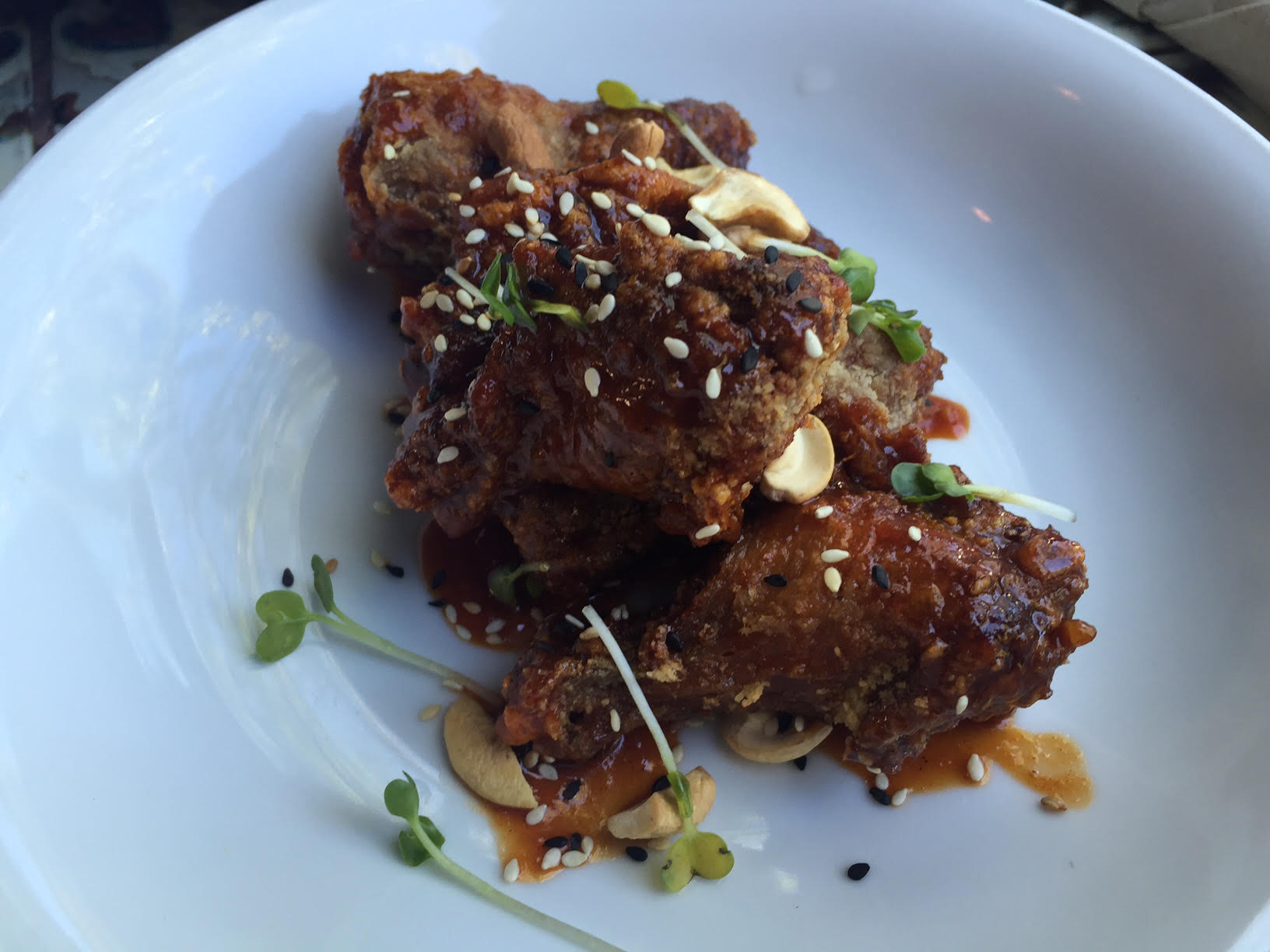 KFC (Korean Fried Chicken) Wings, $6: The chicken wings came in a delicious sweet chili glaze, topped with crunchy cashews and sesame seeds.
The wings were juicy and full of flavour. Just like the ebi mayo, the fried batter on these wings tasted really fresh as well.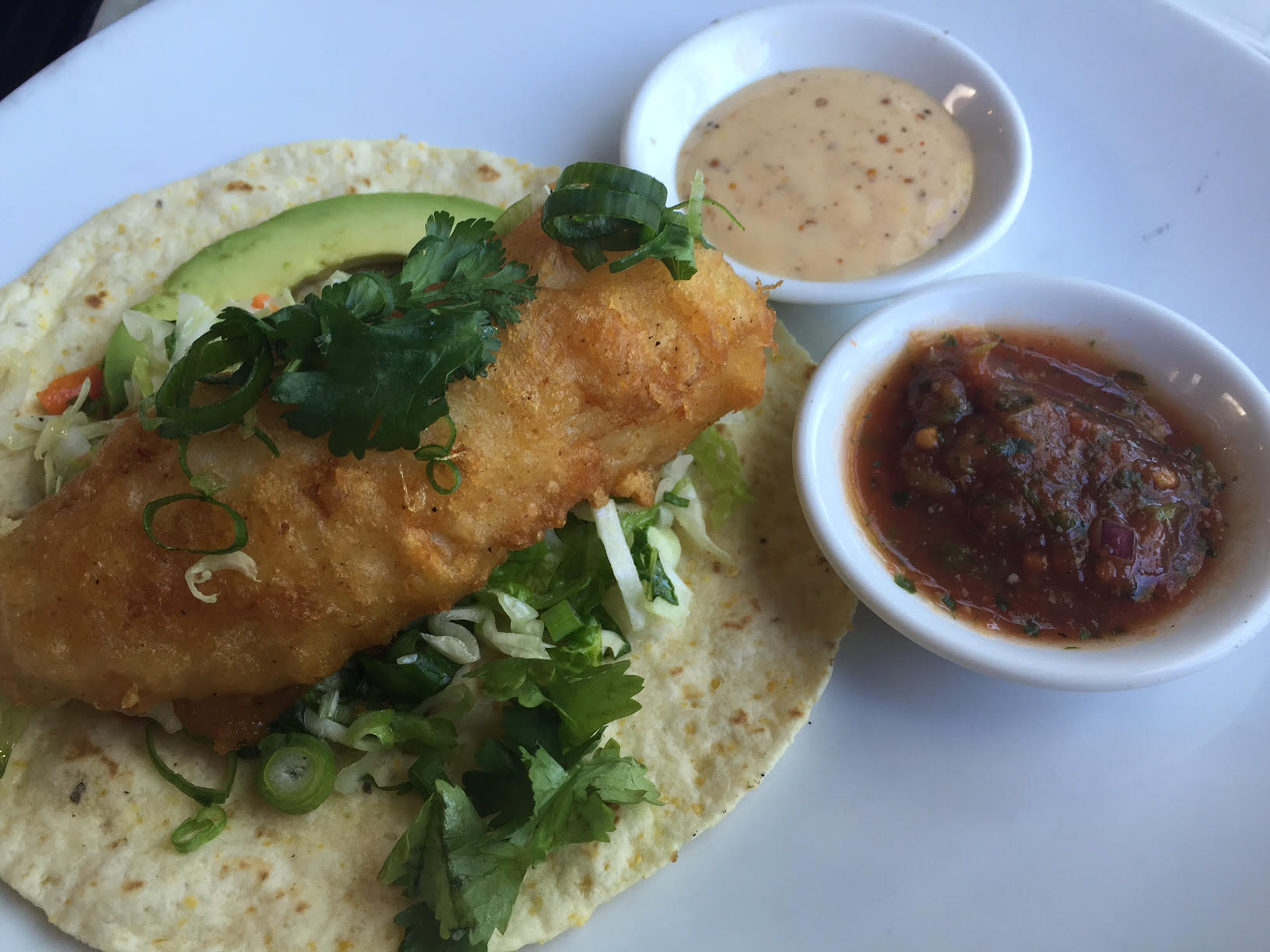 Crispy cod taco, $6: I am normally not a fan of tacos (cue GASPS) but I was feeling adventurous that day and ordered this. BOY, am I GLAD I did because this was delicious. This taco right here is starting to convert me into a taco person!
The cod was fried perfectly, while the fish was juicy and flaked off nicely. The taco came with a generous amount of fresh veggies and a slice of avocado. I was seriously considering ordering another one but stopped myself.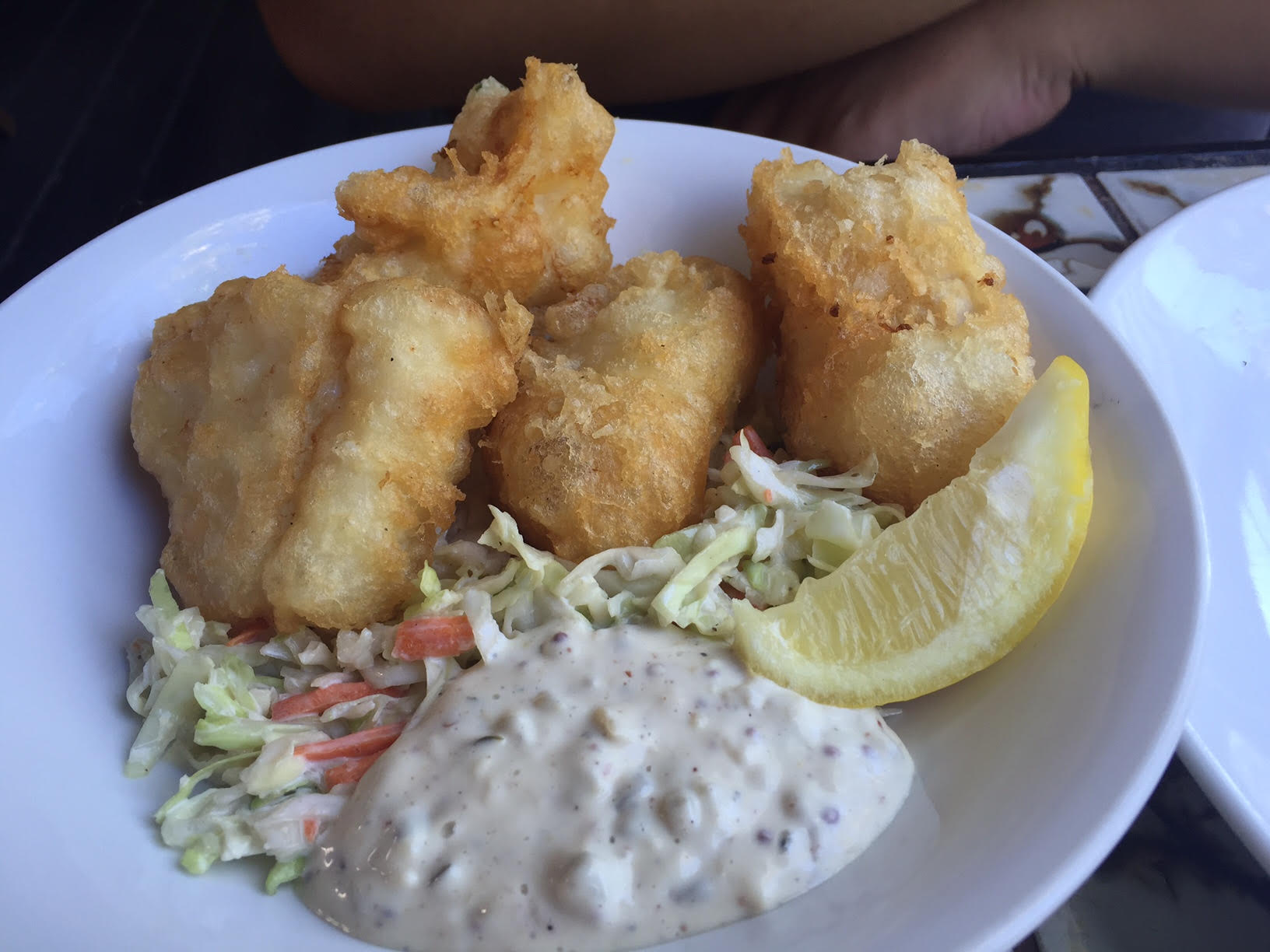 Fish poppers, $6: These were like mini fish fillets. Again, the fish was juicy and flaky with a very fresh and crunchy batter. So good!
Olive & Anchor really wowed us not only with their food, but with their service as well. Our server was really friendly, knowledgeable, and efficient. I wish that all servers were this amazing.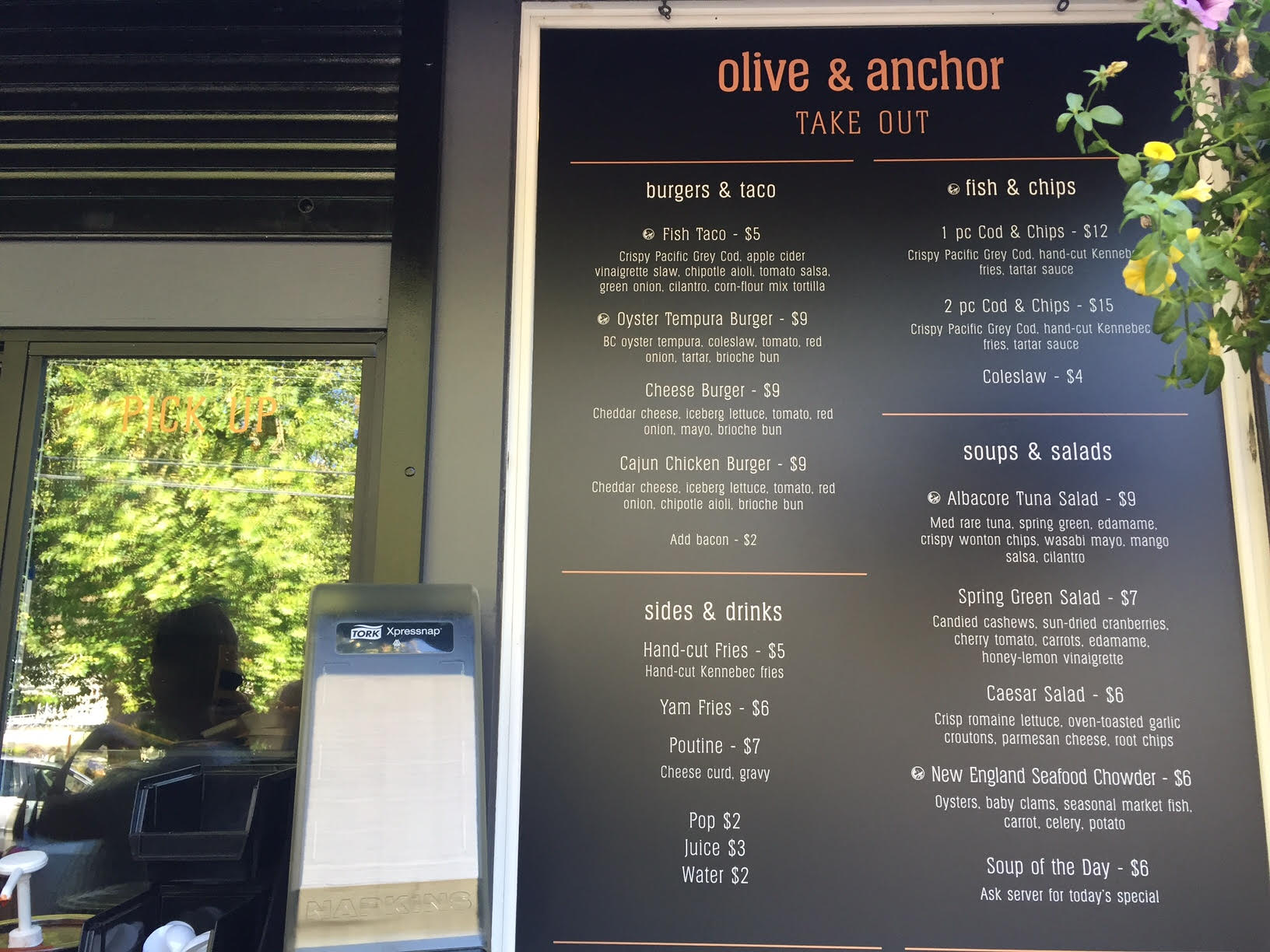 I have nothing but good words to say about Olive & Anchor. I wish we discovered this place at the beginning of summer, so we could take advantage of the outdoor seating and ferry view more. But, I know that we will definitely be back!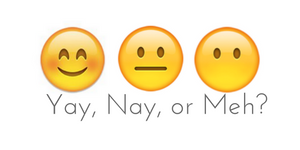 Yay!