Hi readers!
Call us crazy, but some friends and I made the trip down to USA for some good ol' indulgence in cheap American food. Yes, we drove all the way there just to eat, but ended up wandering around Bellingham after as well! I've only ever driven by Bellingham or went to Bellis Fair, so it was nice to go around and explore the rest of the city.
We headed down shortly after rush hour ended, and following an adventure at the US border, we were off to Applebee's!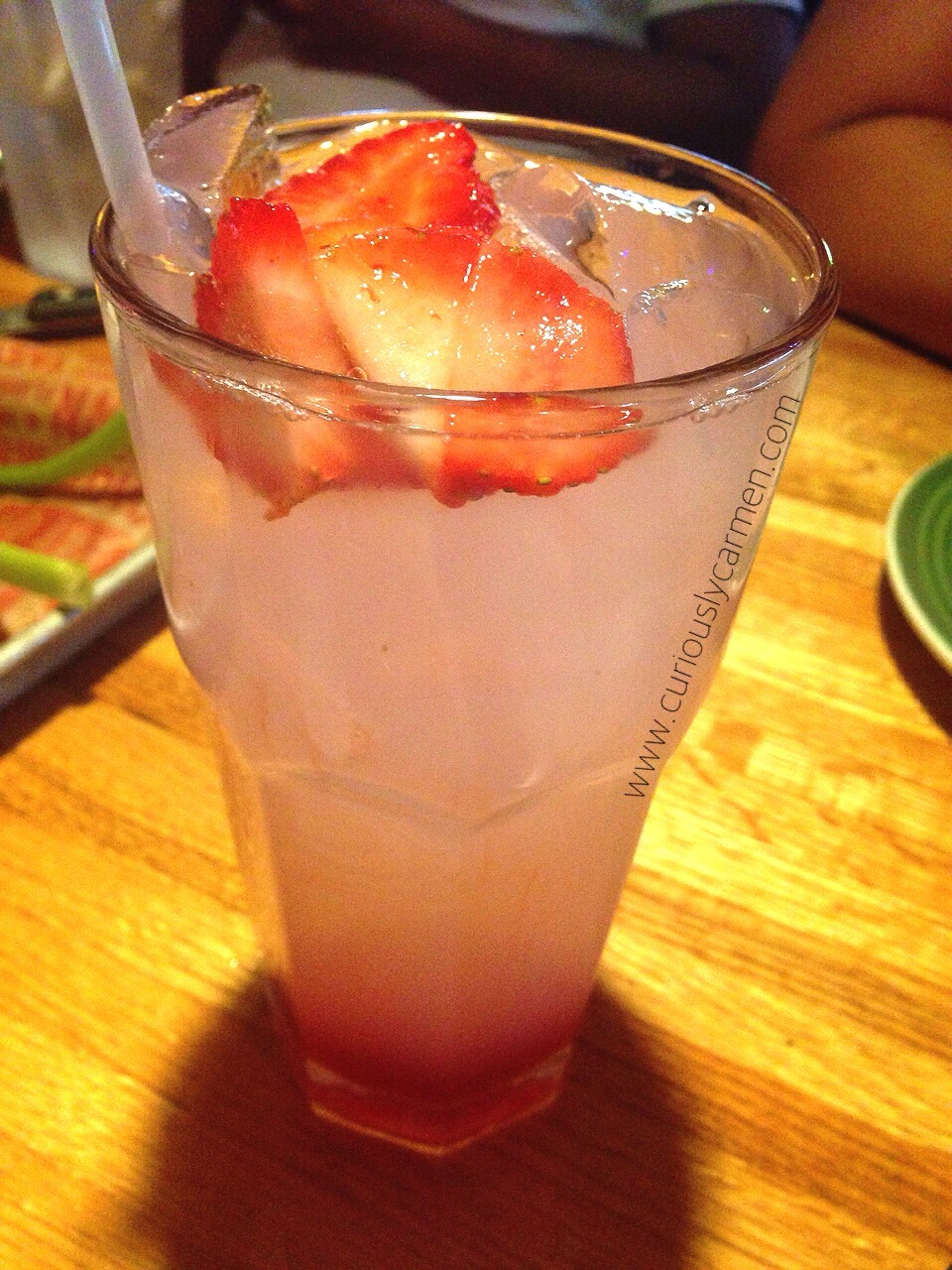 To start off, I decided to get a strawberry lemonade. I was quite tired that day and needed some sugar for energy! The lemonade was very tart and sour, because the strawberry syrup was at the bottom. Give the drink a good stir and it will taste a lot better.
This drink also came with fresh strawberries! I ordered a couple of these during our visit as they have unlimited refills.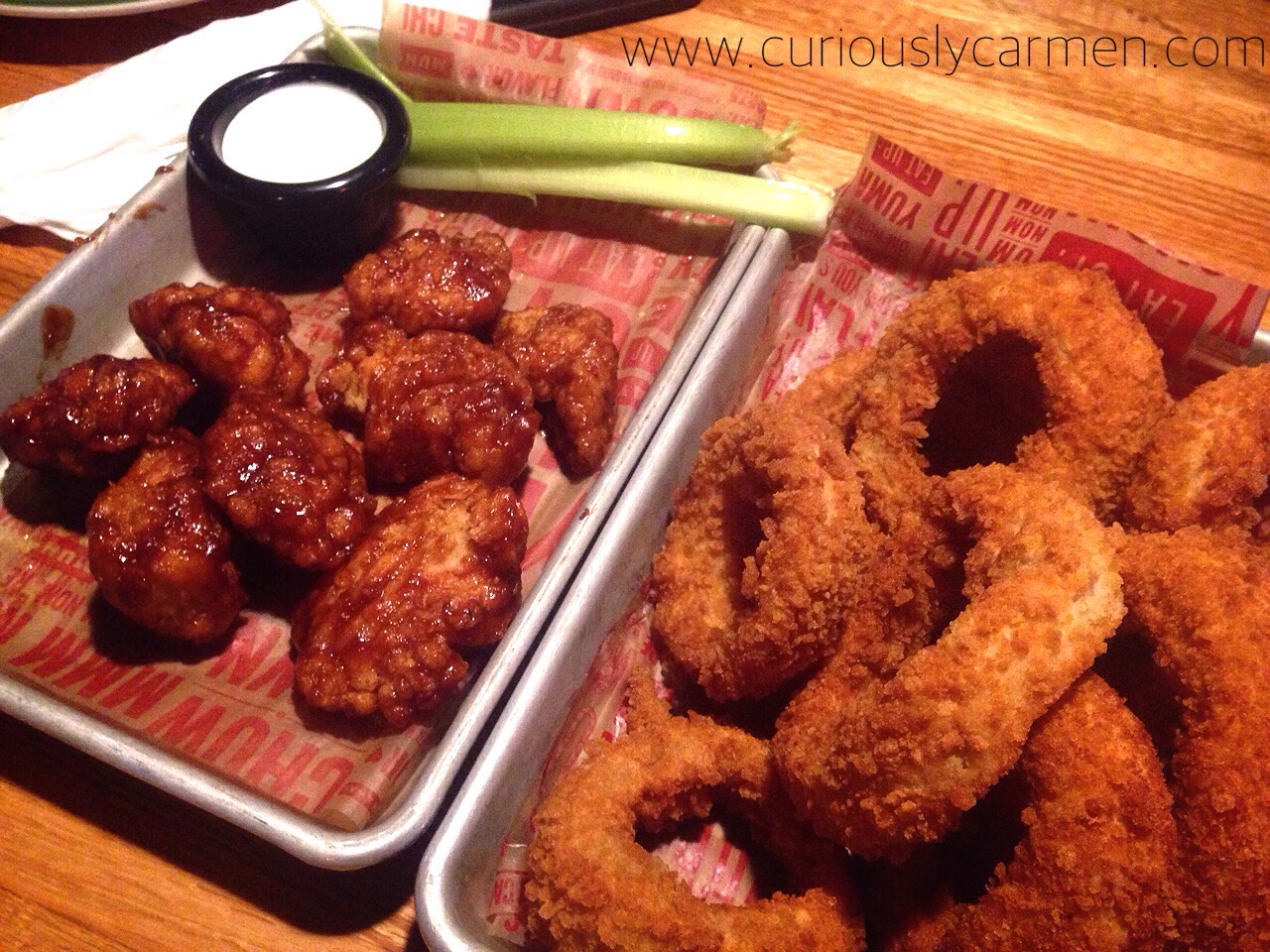 Originally, we were going to go to Olive Garden but found out that Applebee's was having a promotion! One appetizer, and two entrees for twenty dollars – so cheap! You could never get that sort of price and portion in Canada.
The boyfriend and I shared the deal, while my two friends got the same deal but the 'upgraded' version.
Pictured above was both of our appetizers which we all shared – boneless wings and onion rings. The boneless wings were very juicy, flavourful, and had a nice crispy exterior! They were delicious! I believe my friends ordered this with BBQ sauce. As for the onion rings, they were gigantic and very fresh and crunchy.
Both appetizers were very satisfying and it was a great start to our meal.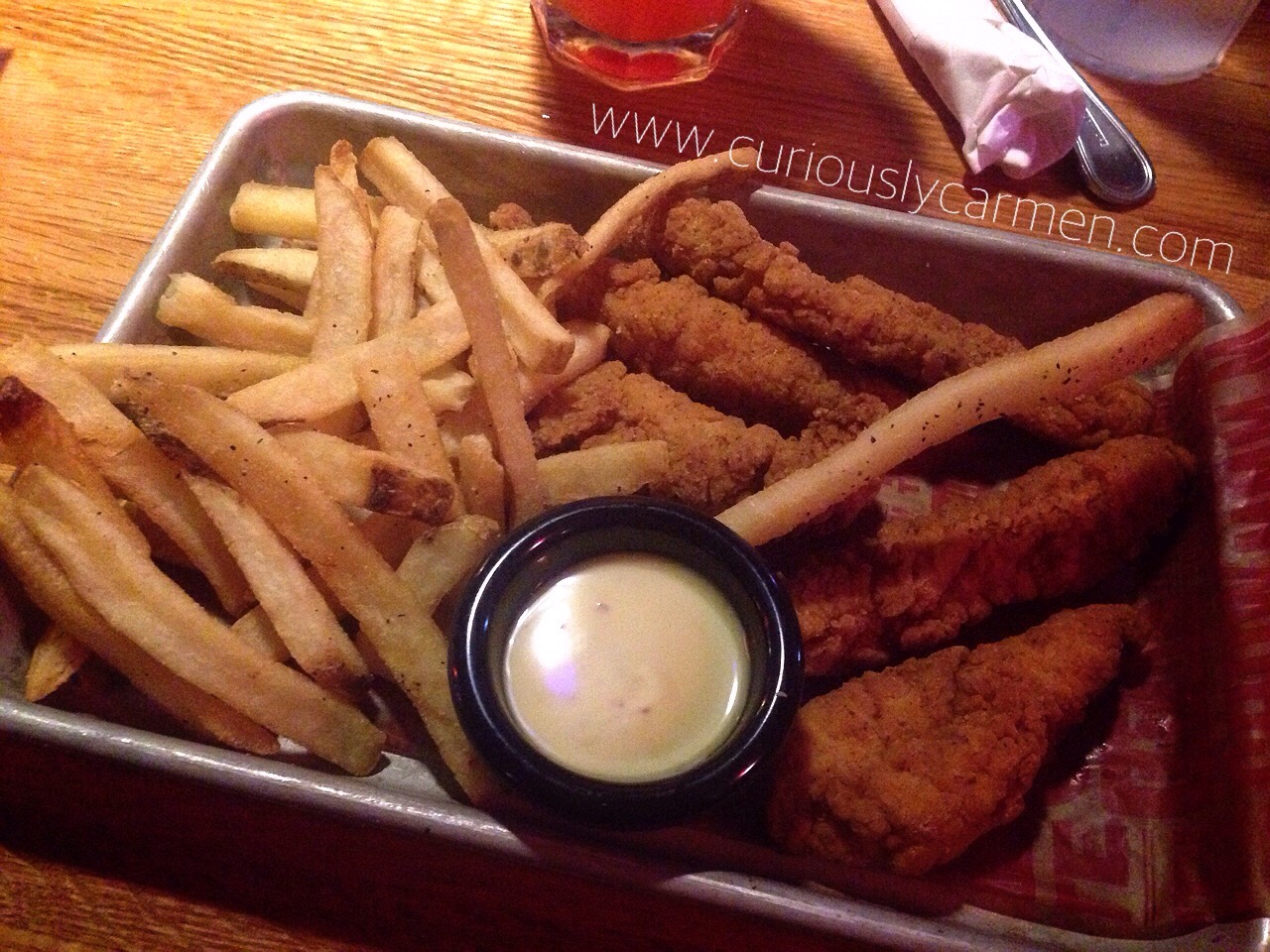 I ordered the chicken strips and fries. Again, the chicken strips were fresh and had a crunchy batter, just like our appies. They were also well seasoned and juicy. The fries were a bit too salty and I didn't end up eating all of them.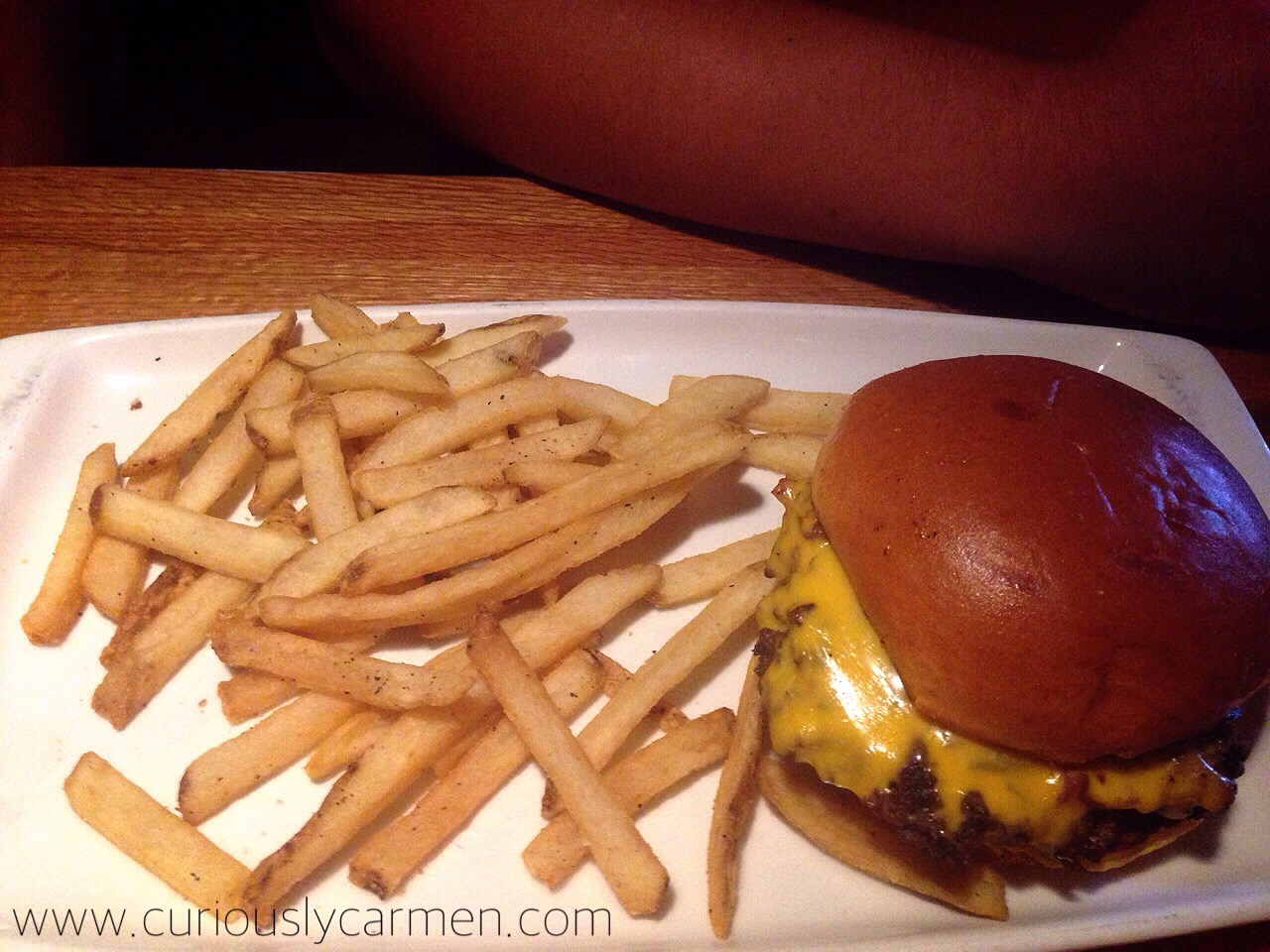 The boyfriend ordered the cheeseburger. The onion and bacon were already inside the patty, which is why the burger looks pretty plain. He enjoyed the burger a lot.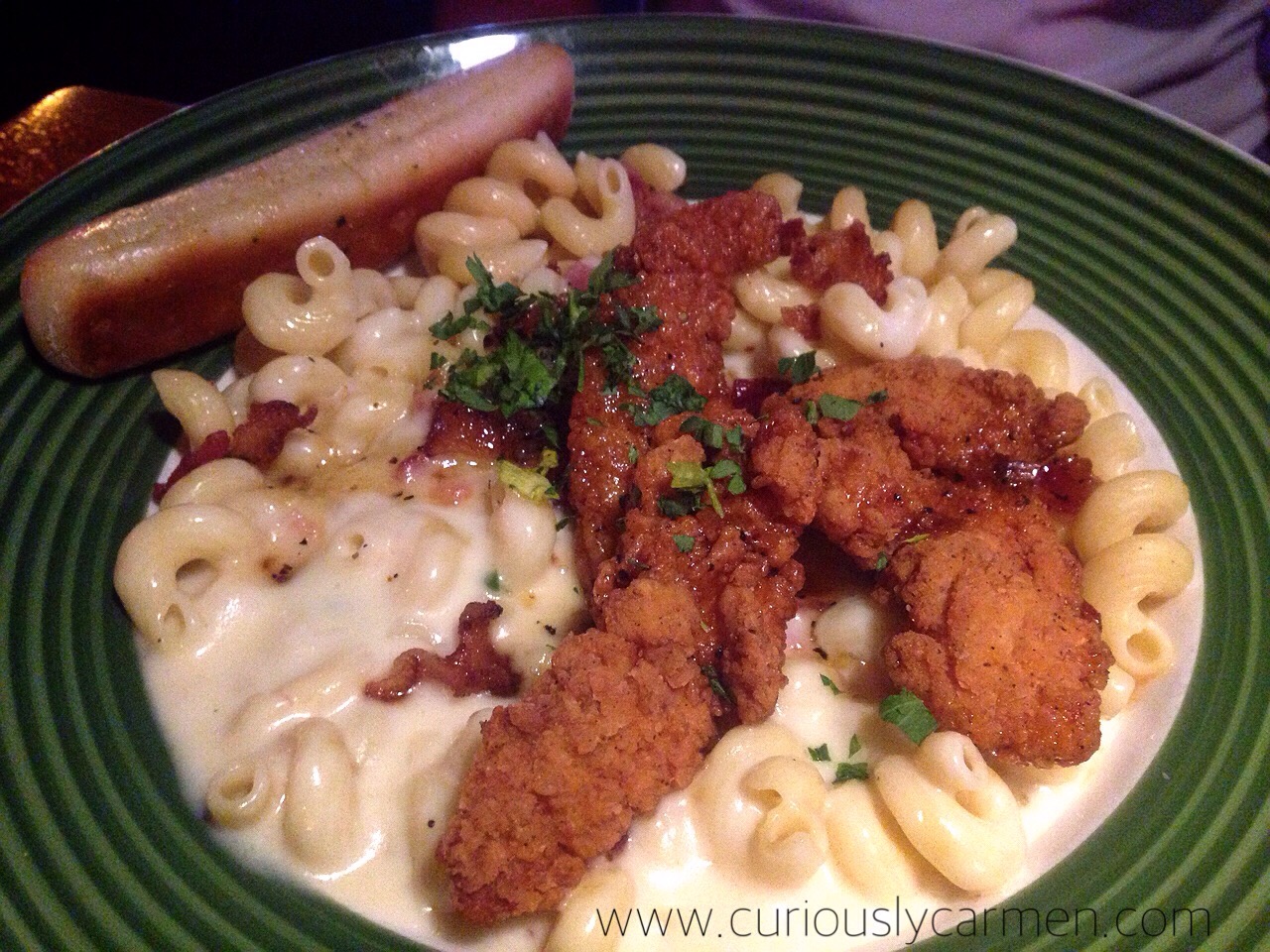 As I mentioned above, my two friends decided to upgrade and get the $25 special instead of the $20. Cheese ordered the macaroni and cheese, which came with some bread and chicken strips.
He was in love at first bite! The mac and cheese was incredibly creamy, and full of garlic and herb flavour. The chicken strips were the same as the ones I ordered. He wanted to finish the mac and cheese, but it was so rich and creamy that he had to pack some leftovers.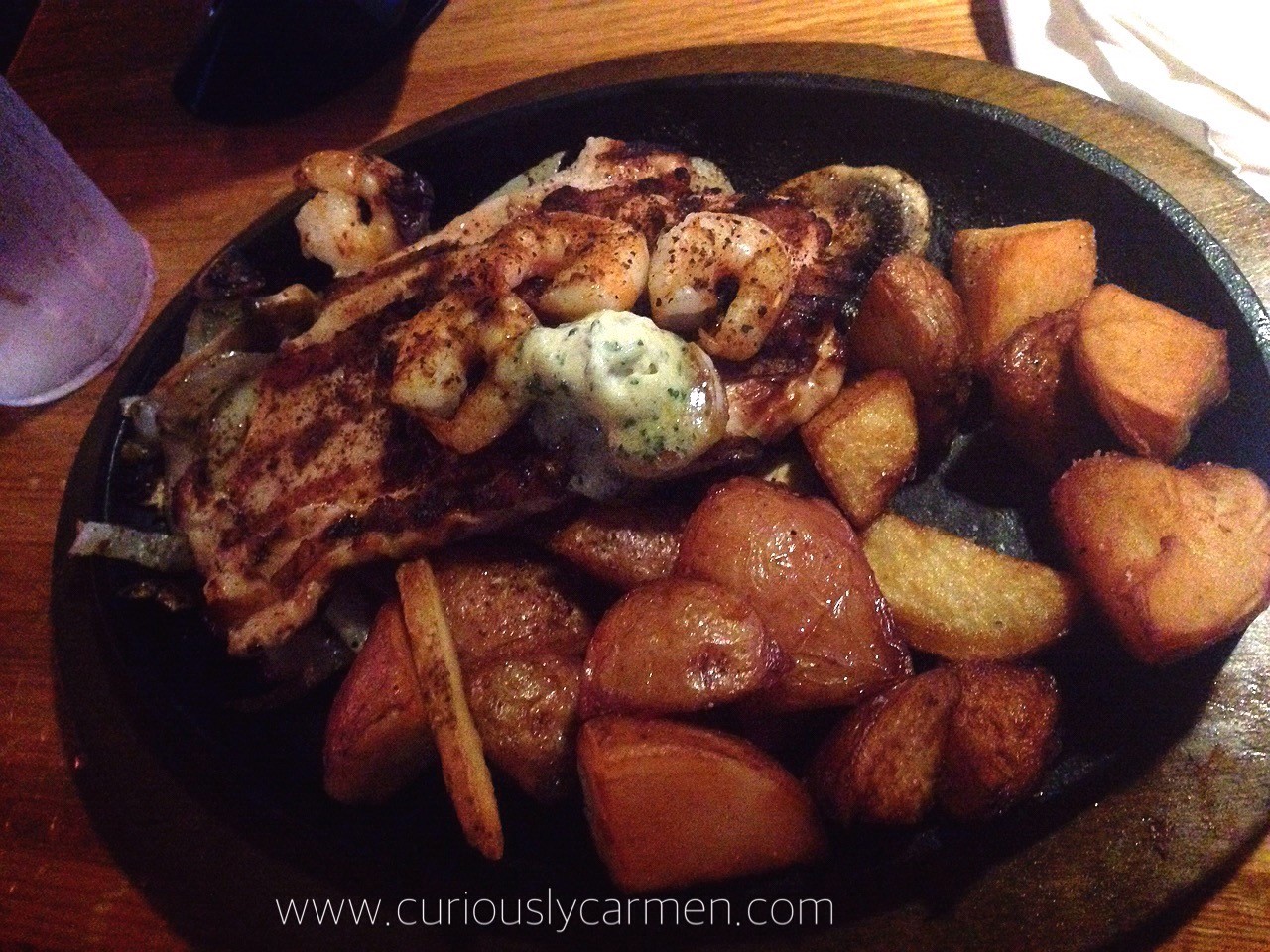 Cocoa ordered the chicken steak and prawn with potatoes. Oh mannnn… I had a bite of her chicken and I was in LOVE. The garlic butter slowly melted and encompassed the chicken, and was so delicious! It was very juicy, bursting with flavour, and had a slightly grilled taste to it.
I wish I had ordered this instead and will probably get this the next time I'm at Applebee's!
We were all very satisfied and stuffed after our meal at Applebee's. We couldn't believe how little we paid, yet how much food we got in return.
What is your favourite American chain restaurant?
Thanks for reading!
-Carmen