Off the coast of Cancun, about a 15 minute ferry ride away, lies the small island known as Isla Mujeres. The boyfriend and I spent a couple hours exploring this quaint island during our vacation. Here is what we did!
There are three ferry ports which all dock from Cancun. To get to the ferry port, we took the local bus which was $1 USD each. Round-trip ferry was about $20 USD.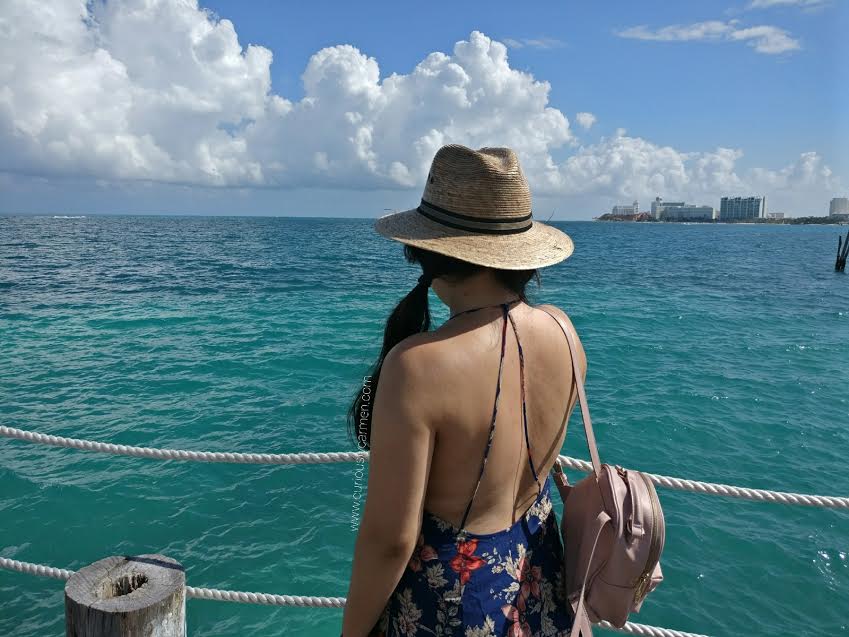 Tip: Board at either the Punta Sam or Puerto Juarez terminals and save yourself the taxes. If you board at the Playa Linda terminal, you'll need to pay the taxes since this port is closest to the resorts, aka the Hotel Zone. However, Puerto Juarez is only an additional 5 minutes away so it's not that inconvenient.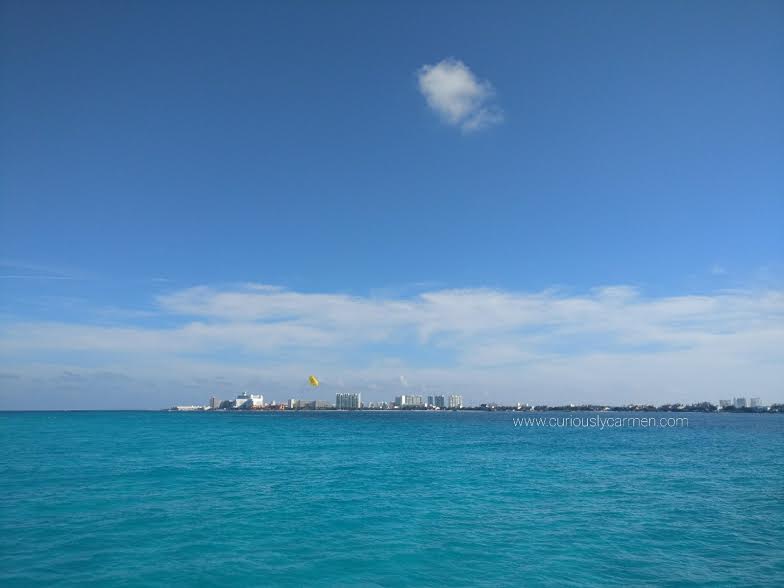 The ferry ride to Isla Mujeres is quite nice. There are two levels of the ferry, which also contains washrooms and a place to store luggage. The second level is open air, which is more popular for obvious reasons! During the 15 minute ferry ride, there was a live singer and on the way back, live instrumental music.
A few minutes before we docked, we were greeted by a sudden downpour of rain! Within 3 minutes, everyone on the top deck (including ourselves), were soaked! It was really funny and everyone on the ferry was laughing about it.
It was still drizzling a tiny bit, but we were greeted within seconds from a golf cart rental person. We probably looked like prime tourist bait, but he was nice and the rate was reasonable (our resort agent told us not to spend more than $20/hour for the rental).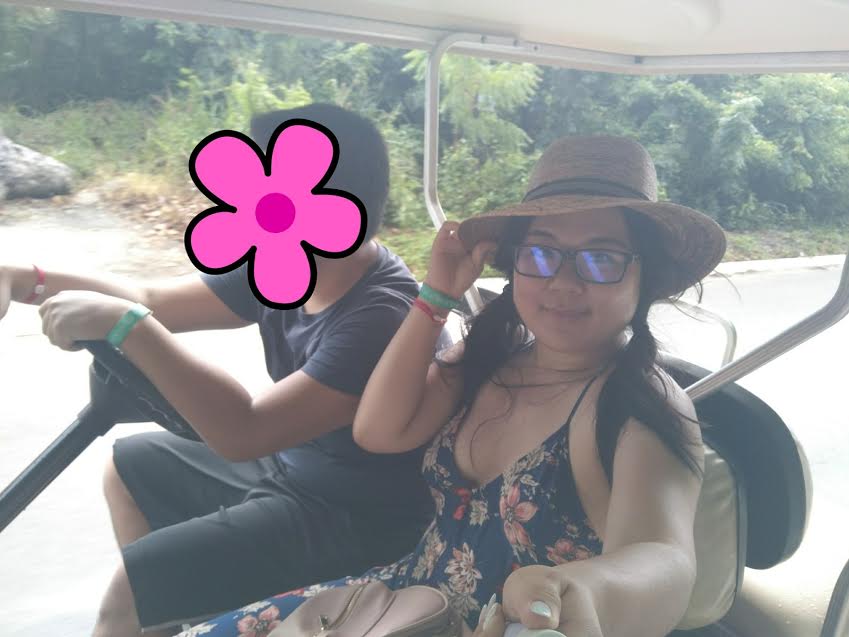 So we paid for our golf cart and off we went! We drove along the beautiful coast, the drizzle from the rain dusting our skin softly. We blended in nicely with all the other golf carts around the island.
We didn't really have a plan, but life shouldn't always be planned out. There should be room for spontaneity too. All we knew was that we wanted to visit the Tortugranja, the sea turtle conservatory on the island.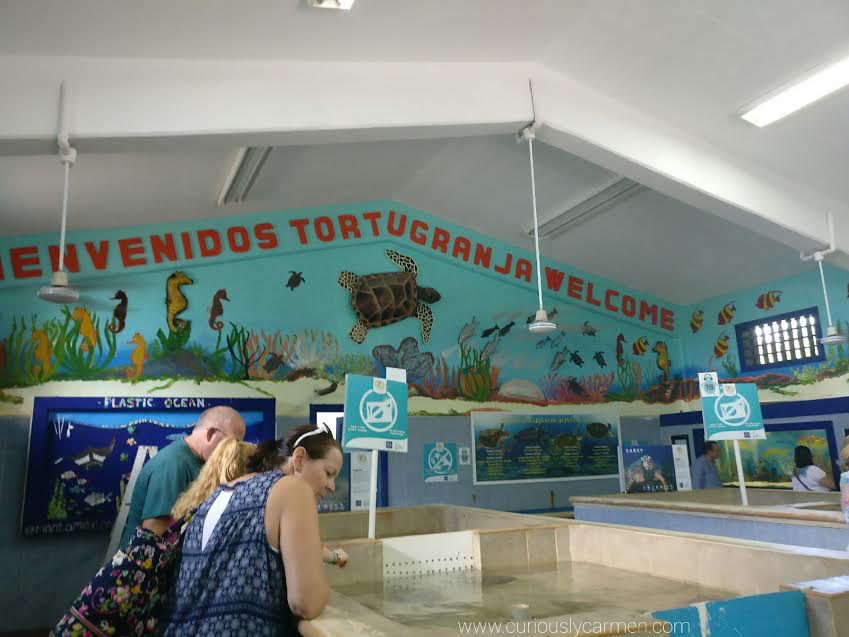 There was a$3 USD fee to visit Tortugranja, which we didn't mind paying because that was pretty cheap compared to other attractions. Plus, we love sea turtles and it goes to a good cause 🙂 You could also buy turtle food and feed the cute turtles too!
After checking out the sea turtle conservatory, our hours were an empty canvas. So we decided to just follow the main road which loops around the island. During our ride, we got lost once and ended up in the residential part of town and saw some locals.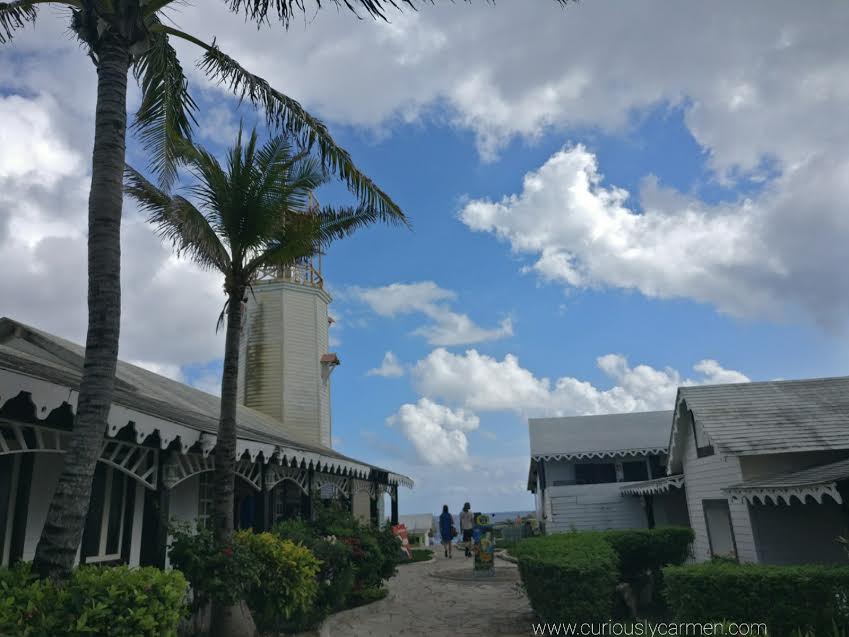 Eventually, we made it to Punta Sur, which is the southern tip of the island. There was a restaurant, souvenir shop, and mayan temples… but the most breathtaking part of Punta Sur was nature.
The southern tip was characterized by high, rugged, and rocky cliffs whereas the nothern tip (Punta Norte) features white sand beaches. It reminded me of Maui with all the lush tropical vegetation but also of Ireland's cliffs.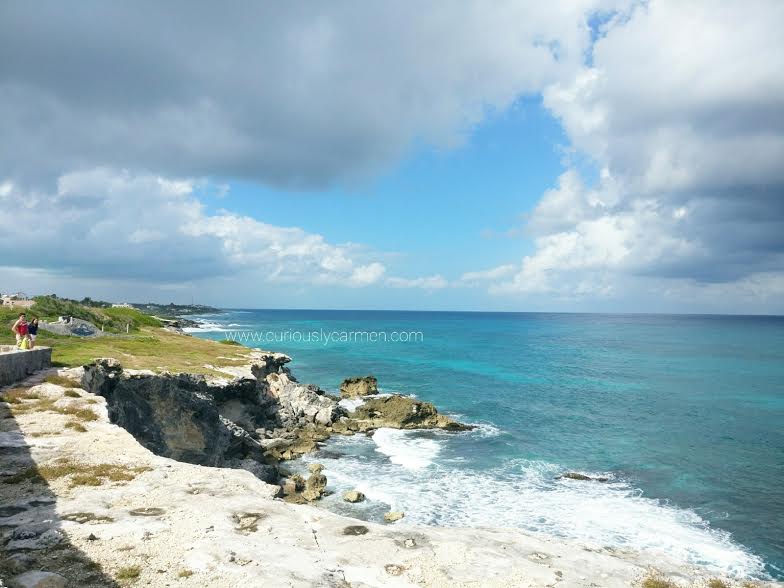 We spent some time walking around here, and I also purchased a fresh coconut for only $3 usd! It was delicious and much needed hydration.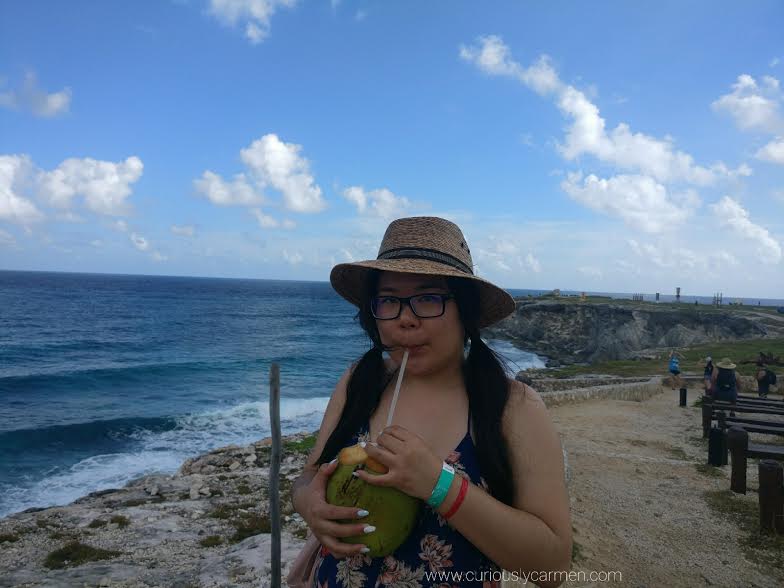 It was time to continue driving on the main road around the island. The drive to the north tip, Punta Norte, was about 15 minutes so you can see how small the island is. During the drive, it was mostly cliffs and rocky beaches so we just enjoyed the scenery from the golf cart. We passed some stray dogs and saw some beautifully designed Mexican-style homes. It was truly a sight for our eyes, since we watch a lot of interior design & HGTV shows!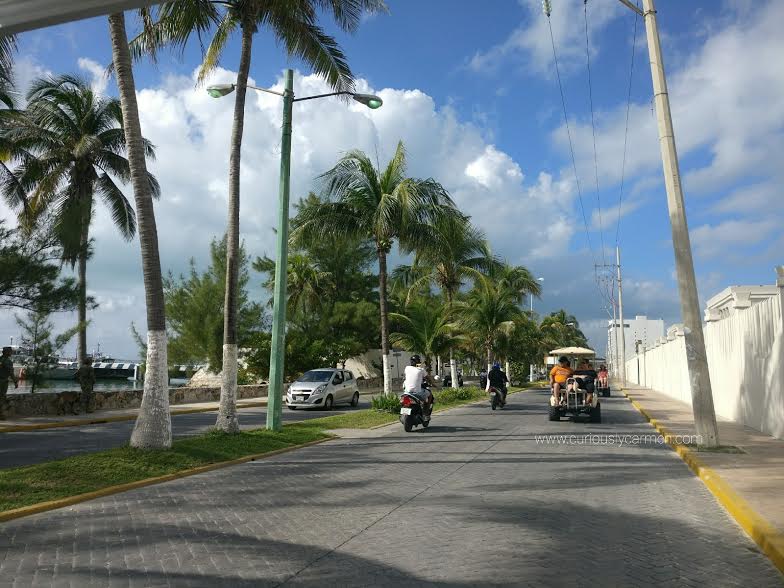 Playa Norte is the postcard staple of Isla Mujeres – beautiful white sand beach, blue water, palm trees. However, it was also very crowded and hectic and not like Google Images. Souvenir stores dot the road and the sales people are extremely pushy, going up and following you.
In all honesty, I liked the southern tip more because it was calmer and no pushy sales people. Playa Norte was too busy for me, and we had the beautiful white sand beach and blue water at Cancun anyways!
The southern tip had more of the quiet, calm island vibe I was wanting. So after buying some souvenirs (and avoiding very pushy sales people), we quickly got out of Playa Norte and returned our golf cart and went back to the ferry terminal to our resort!
Writing this post, I just realized I didn't take any pics at Playa Norte because it was so hectic and pushy that I just wanted to buy my souvenirs and go to the ferry terminal!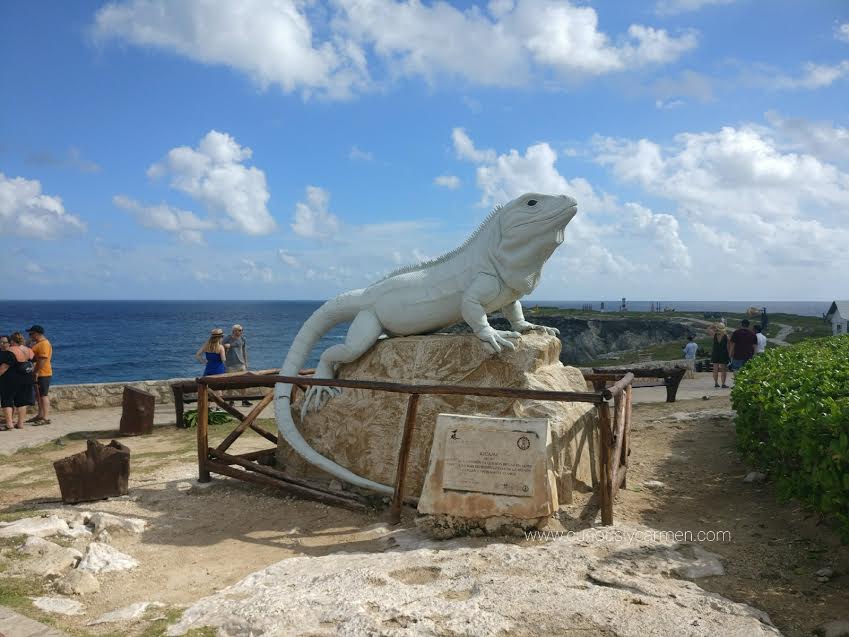 I would definitely recommend a few hours at Isla Mujeres. There are many restaurants to relax at, swimming with sharks, whales, snorkeling, etc etc. Although we didn't partake in these activities as we wanted to save money, I have no regrets and enjoyed simply golf carting around the island with my other half.