I've been hearing such great things about essence cosmetics, and decided that it was finally time that I tried some of their products myself. essence cosmetics (Not a typo, the 'e' is a lowercase) prides itself on quality makeup products, at extremely affordable prices. They are a German brand that launched in the US in 2008, reaching Canadian shelves in 2012.
Today, I'll be talking about the essence products that I purchased recently! I've come to really like the brand and can definitely see myself trying other products in the upcoming months.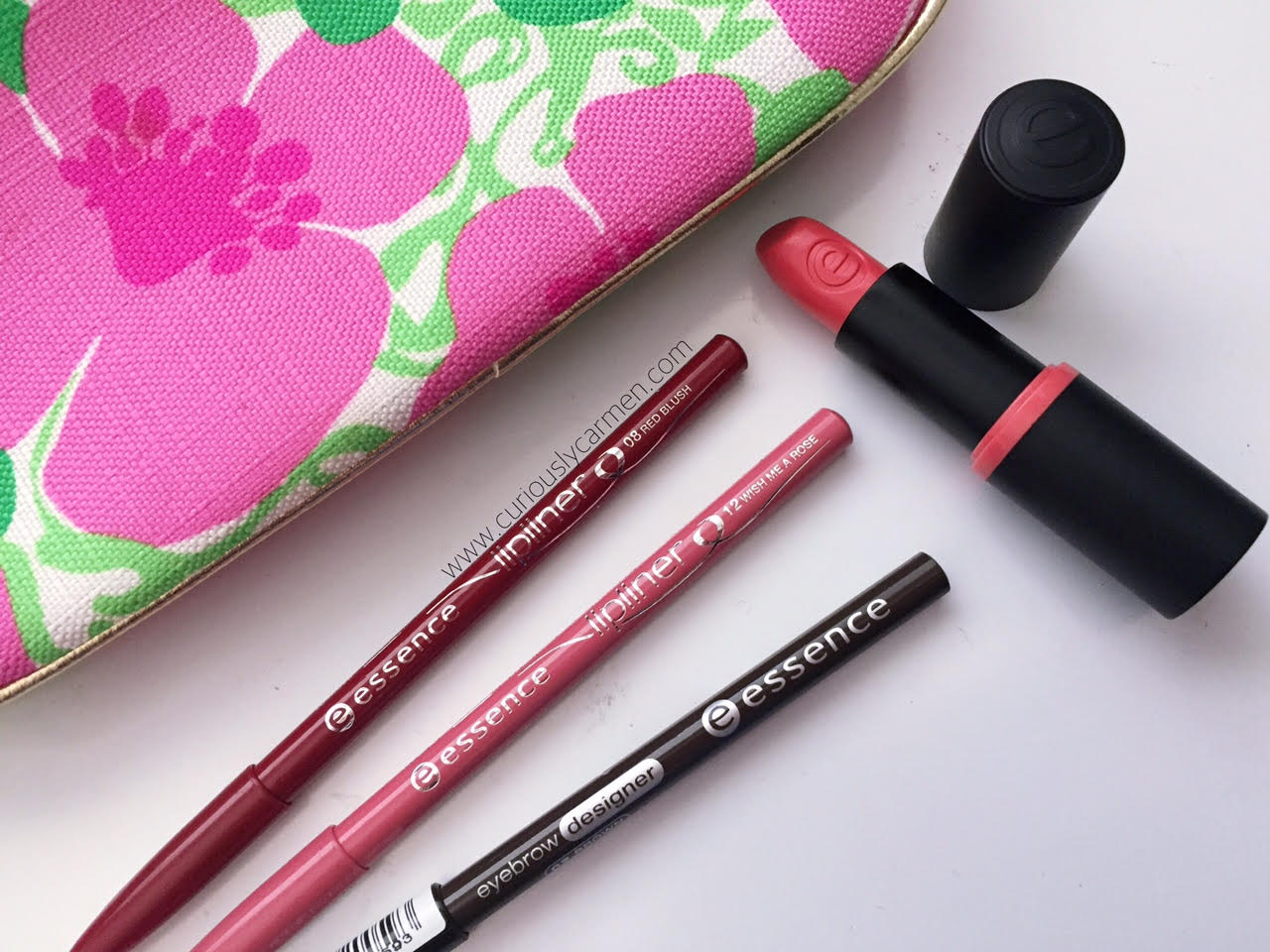 essence lipliner ($1.99 CAD): The lipliners were the first thing I tried from essence. For $2, I definitely think they are worth it and they do last a good amount of time (3+ hours without eating/touching). I love that they are really pigmented, and glide on your lips really easily. I really wish they had more than four shades!
essence long lasting lipstick ($2.99 CAD): I already have way more lipstick than I need, but I was really curious as to how this one was. So, I went out of my comfort zone and bought a colour I don't normally wear- a bright, coral pink! The lipstick is very moisturizing, and creamy. I find that this shade goes on a bit clear, so I normally go over it 4 times to get the shade it actually is.
essence eyebrow designer ($1.99 CAD): I was looking for a new brow pencil to try, and didn't want to splurge so it was the perfect opportunity to buy the eyebrow designer! I was really impressed with this. Just like the lipliners, the brow pencil glided on really easily, and was very pigmented. I was out for 12 hours, and this did not smudge one bit. However, I took a nap with this on once, and it did smudge off a bit – woke up with less eyebrows, haha!!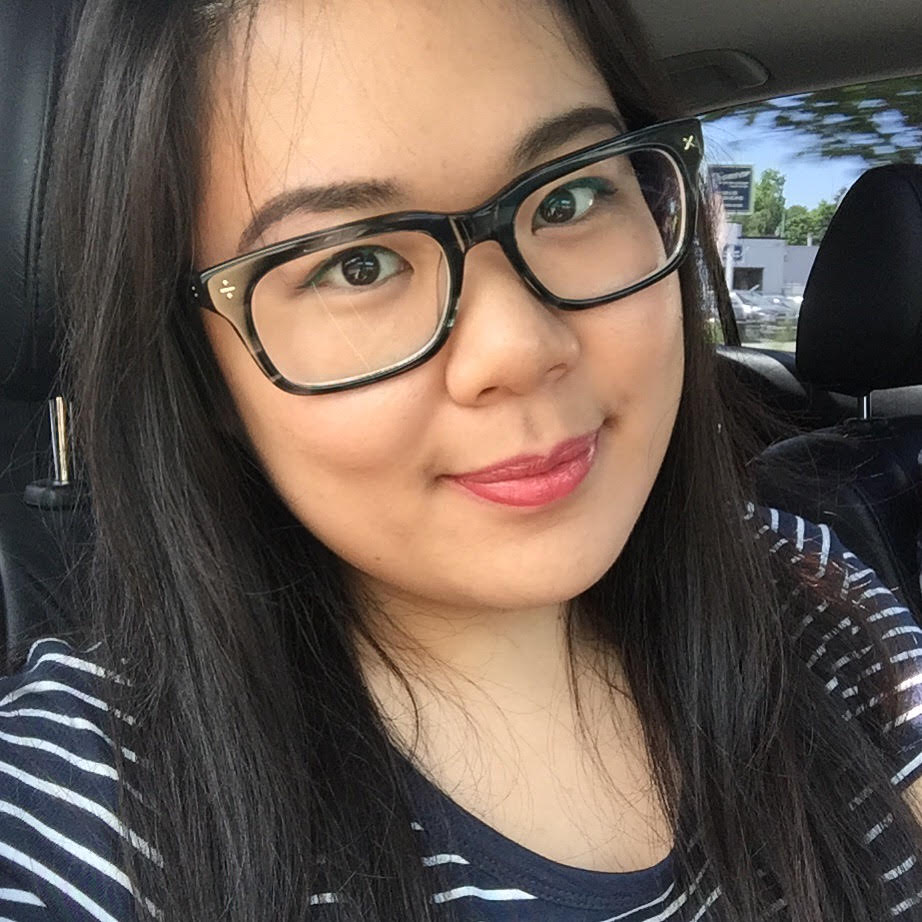 Can you believe I only spent a total of $12 CAD for all FOUR of these products?! In the picture above, I am wearing one of the lip liners and the coral lipstick. On my computer screen, the lipstick looks a bit darker, probably due to the screen resolution and brightness settings.
Anyways, my first impression with essence is that I absolutely LOVE their products! As a beauty lover who is also a student with no job right now, I love that I can buy makeup products without feeling guilty. If you haven't tried essence, I highly suggest you go to your local Shoppers Drug Mart and try some now! You won't be disappointed.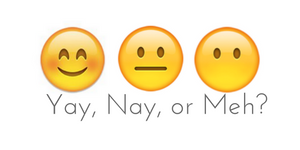 Yay!
*Products purchased by myself