Usually, whenever we go out for dinner with relatives, we go to a Chinese restaurant. I don't blog about these dinners because the food is generally the same and kind of boring to me. However, this time, my aunt suggested we go for Shanghai food!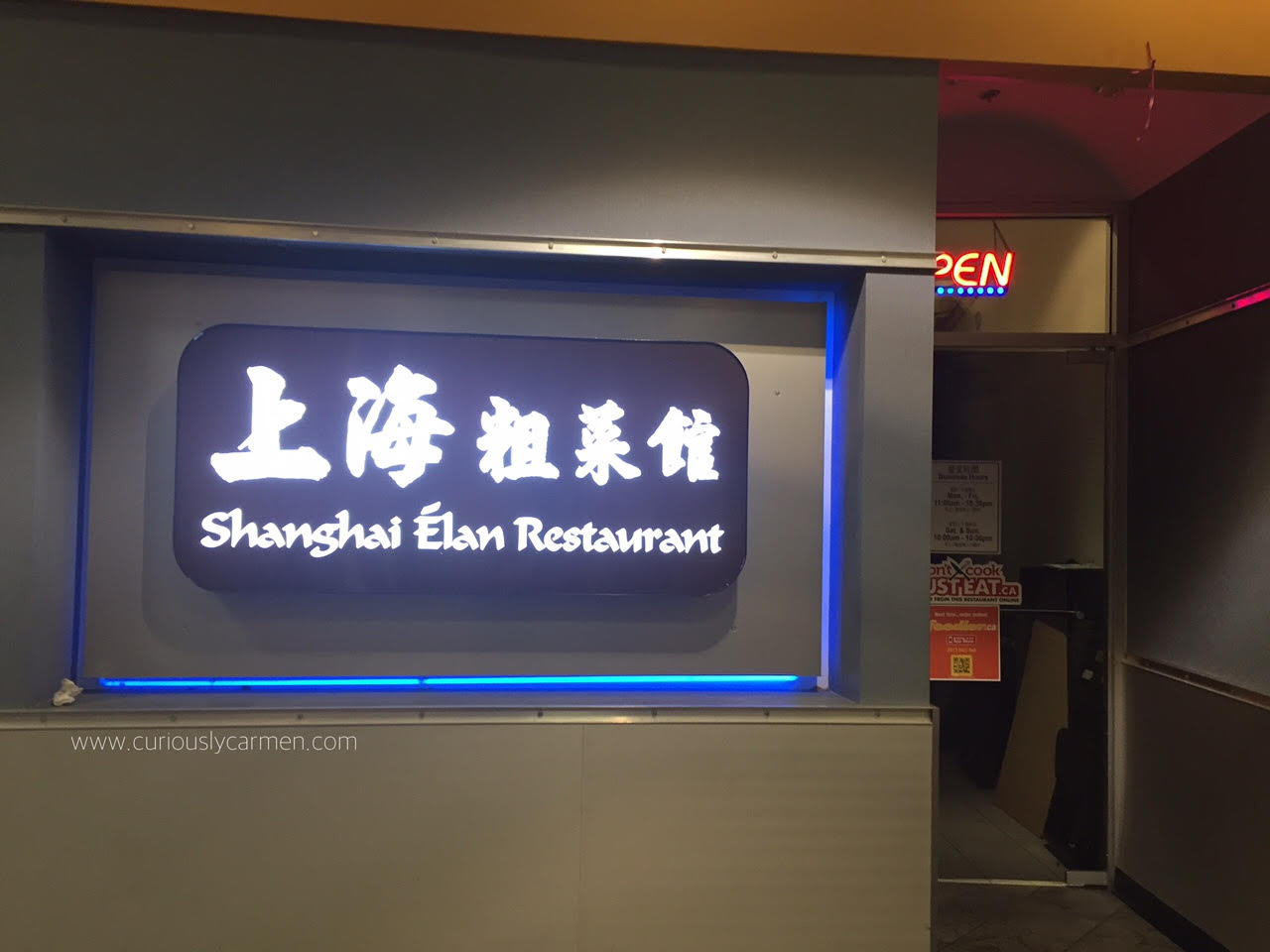 We went to Shanghai Elan, a restaurant inside Crystal Mall. You can also either enter the restaurant through Crystal Mall or outside along Kingsway. It is located at the end of the Crystal Mall section known as 'Computer Alley' – city famous for cell phone & computer repairs!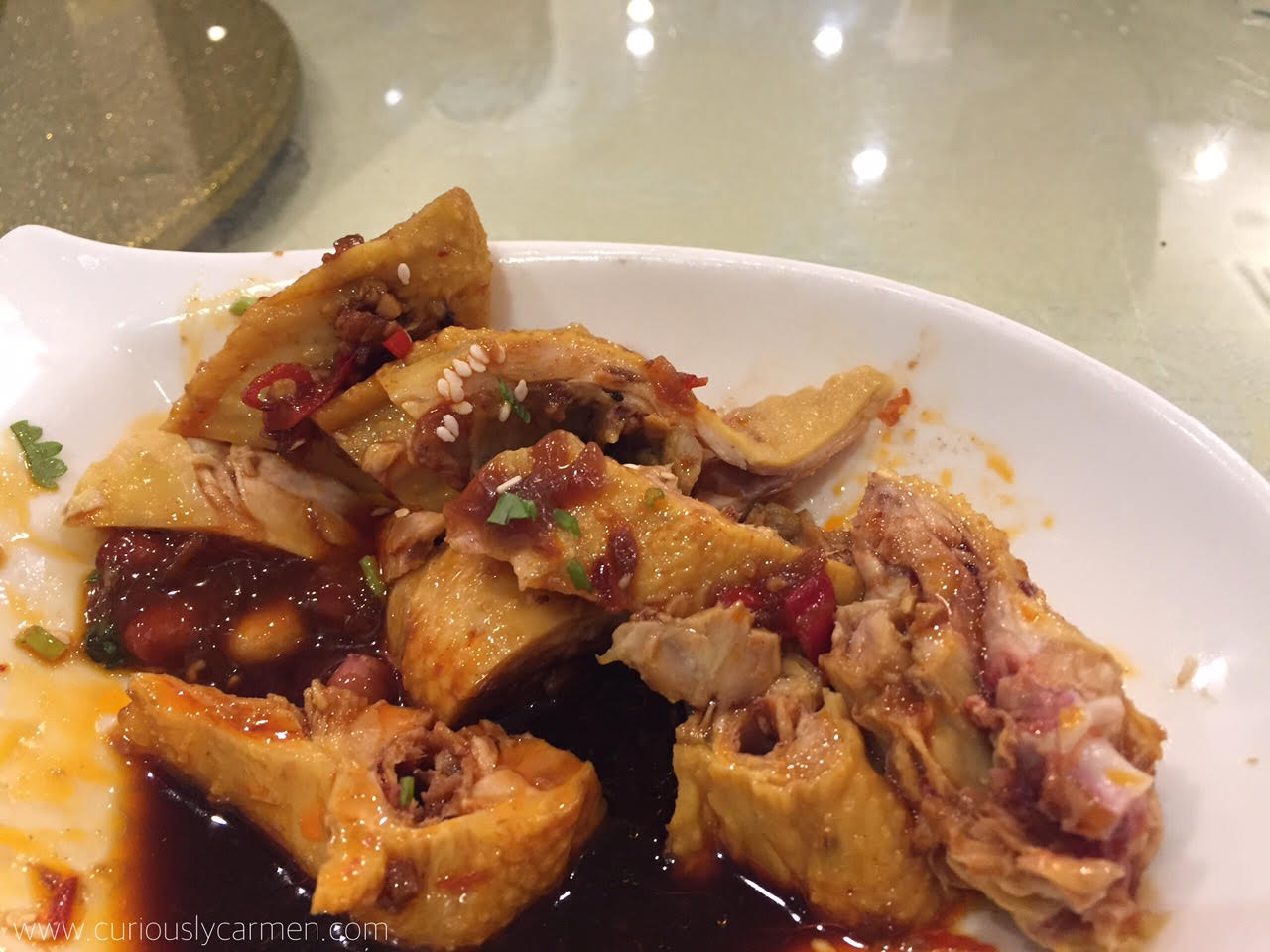 Chicken w/ spicy sauce ($8.50): Our appetizer chicken came chilled in a spicy peanut chili sauce. It was pretty delicious and had a nice kick to it, meanwhile the sesame and onion garnish topped it off nicely.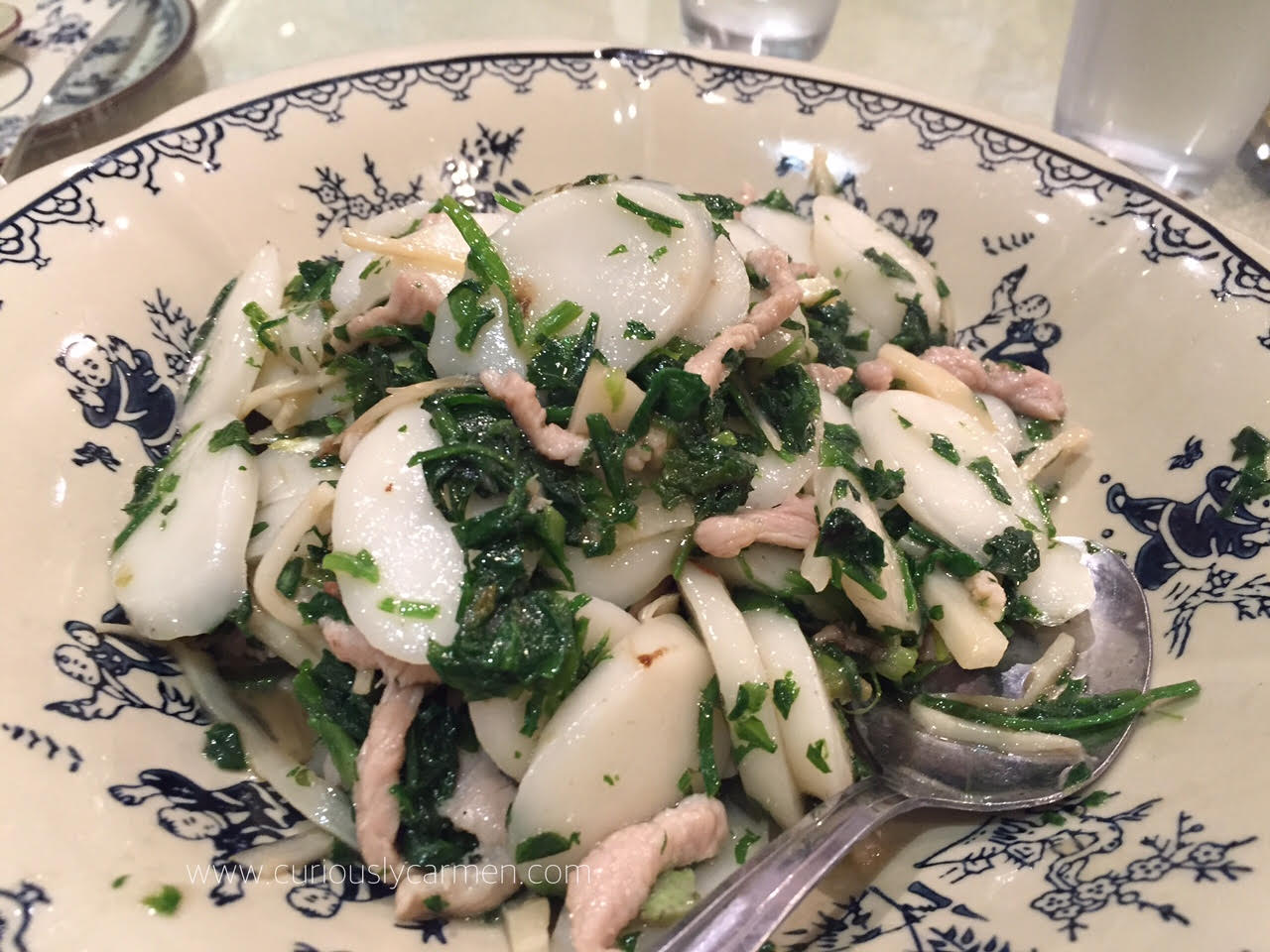 Shanghai rice cake w/ meat & veggies: Sorry, couldn't find the price of this online. The rice cake was chewy and moist. This dish could have had a bit more flavour to it, but it wasn't bad.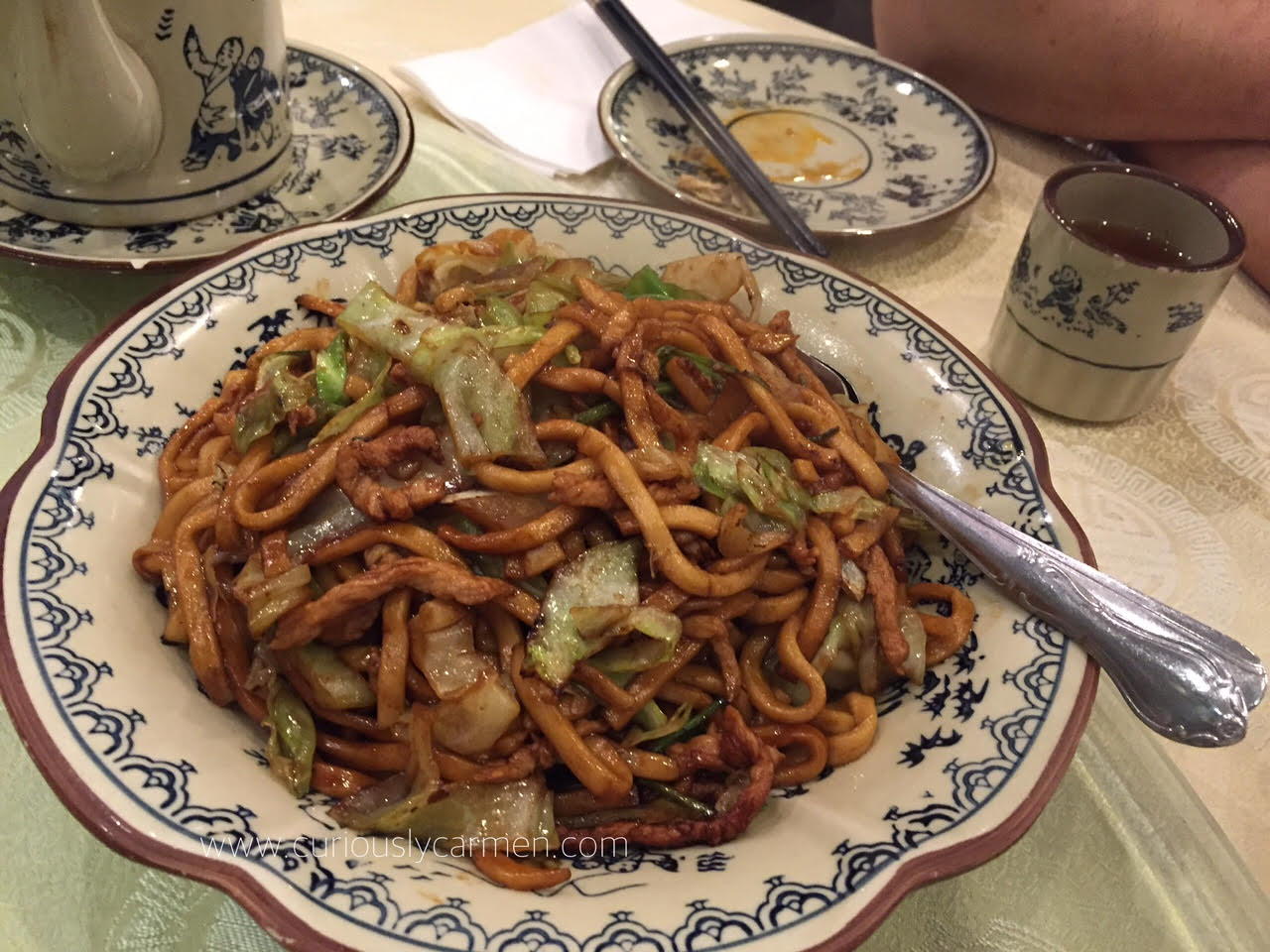 Shanghai fried thick noodle w/ shredded pork and soy sauce ($10.50): Mmm, how I love Shanghai fried thick noodle!
The noodles had a delicious 'wok hei' flavour to it. Wok hei refers to the taste that comes from the wok (a huge Chinese frying pan). Despite the wok hei aroma, I found the dish to be underwhelming, and only alright.

Sweet and sour spareribs with vinegar ($14.50): I'm not a fan of spareribs, so I didn't really like it much. The sauce wasn't that memorable and I found the meat itself to be very bland.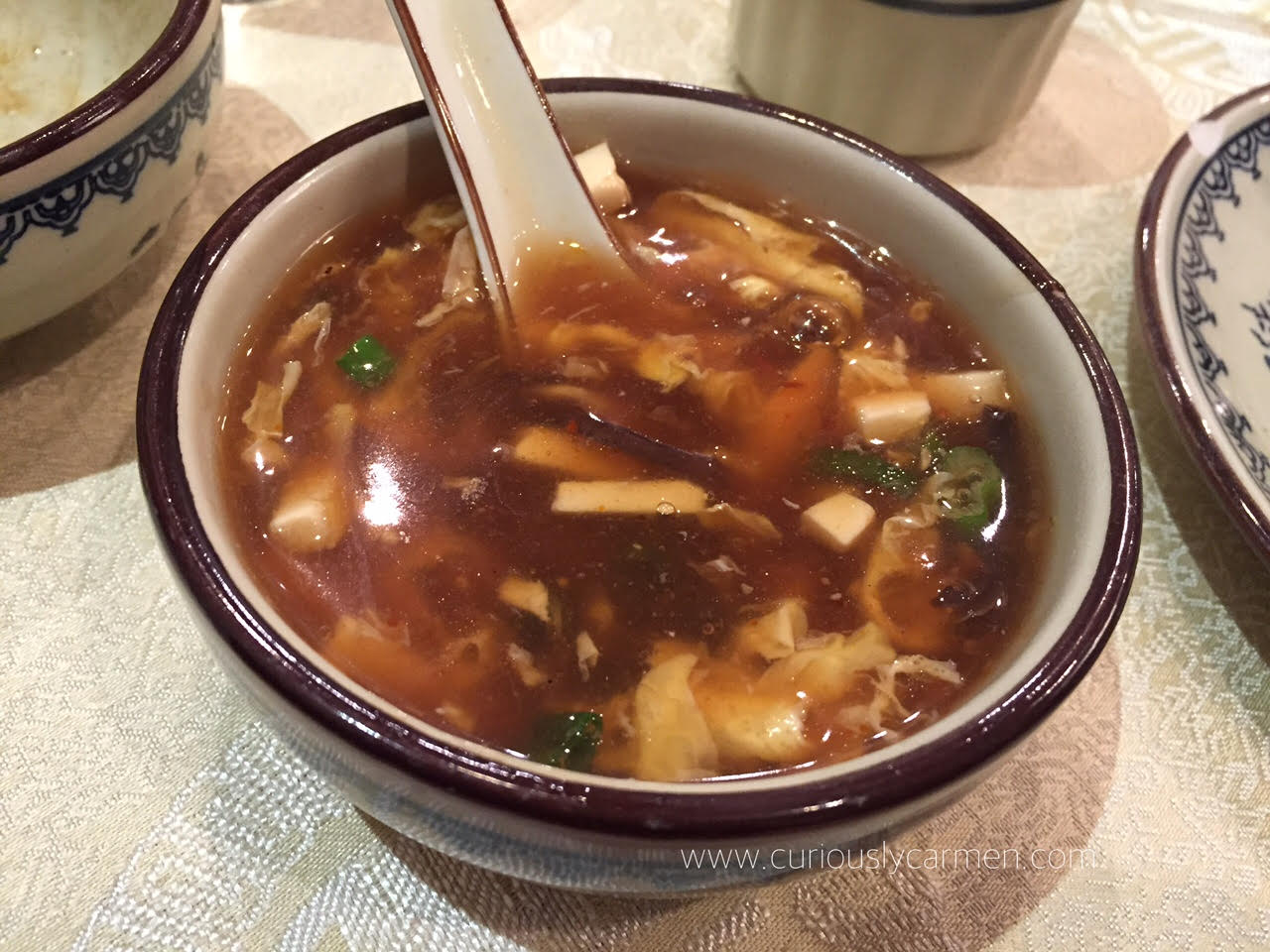 Hot & sour soup ($10.50): I was very excited to try this as I love hot & sour soup. However, the soup was very bland and wasn't that spicy. It should have been called a sour soup instead of hot and sour. On the upside, the soup had a generous amount of ingredients inside.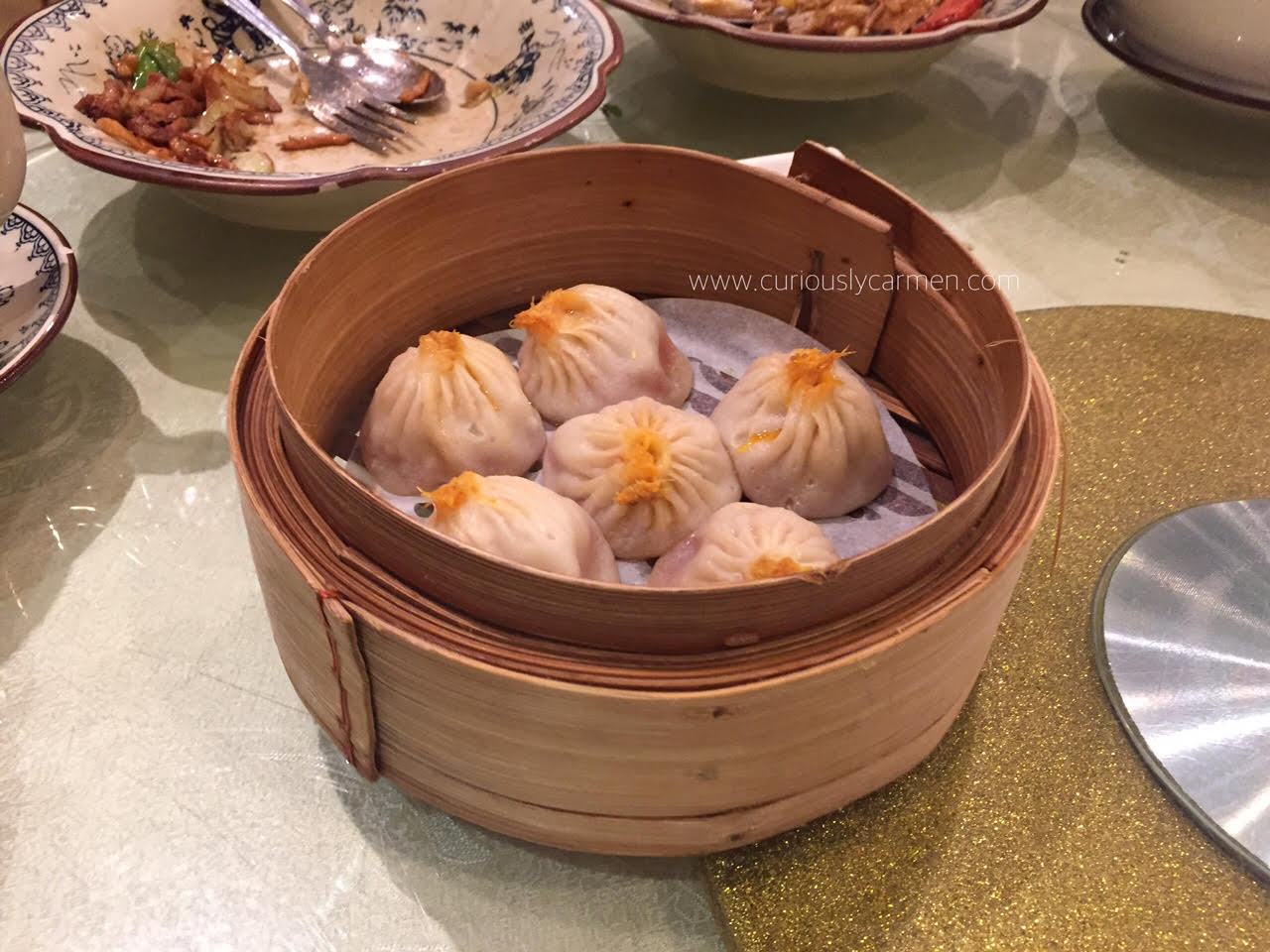 Shanghai style juicy pork bun w/ crab meat ($9.50): This dish was underwhelming as well. Nothing special, it tasted like the frozen ones that you can buy at the grocery market. The inside had a bit of crab meat inside, but the crab meat had a slightly frozen taste and did not taste fresh.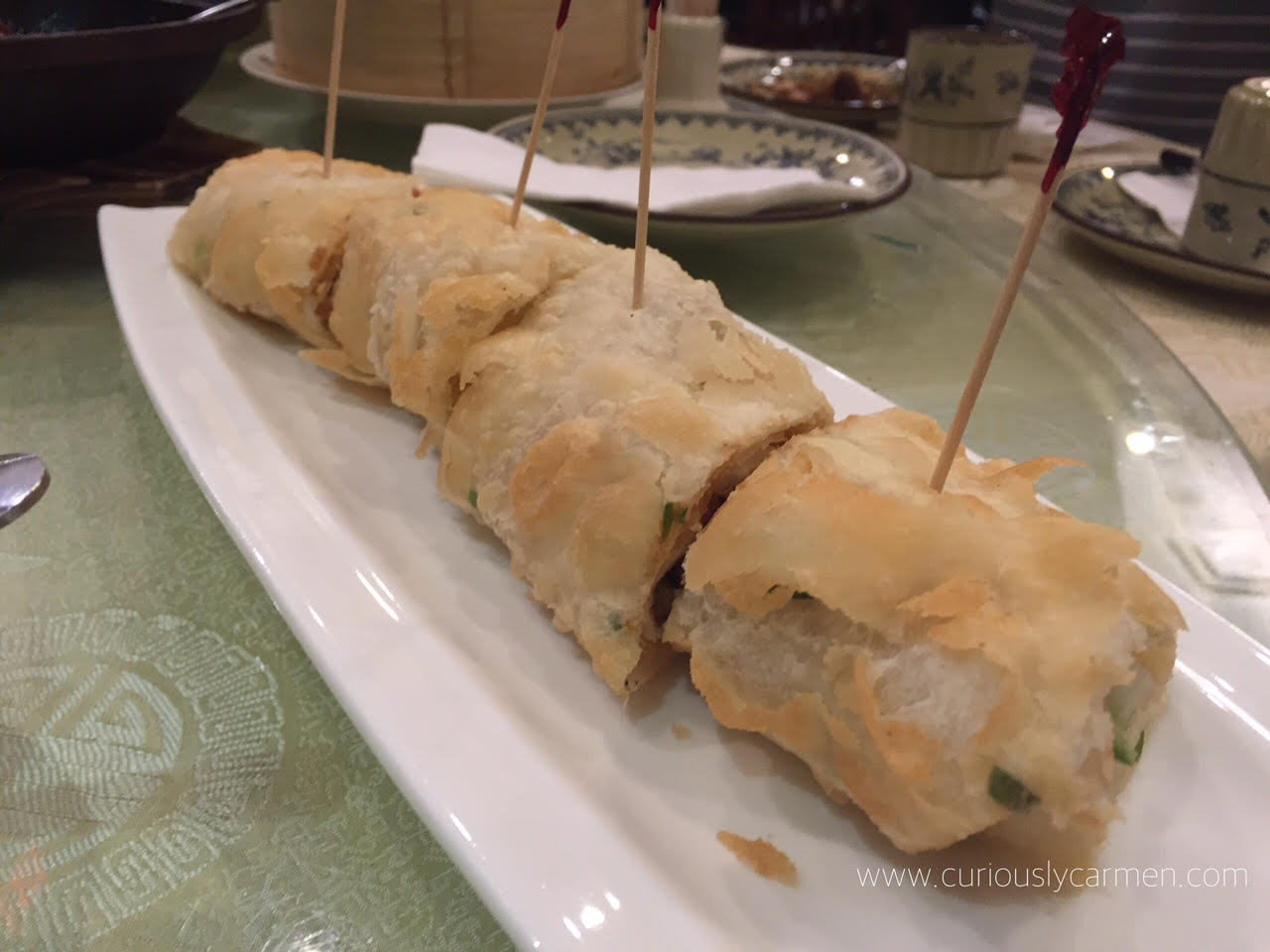 Marinated beef w/ pancake ($6.50): Perhaps the only dish that I didn't find 'meh'. This was delicious! The outside 'pancake' was thick, but the outside was flaky and crunchy. On the inside, the marinated beef came with cucumber, other veggies, and hoisin sauce. We liked this dish so much that we ended up ordering another.
Overall, Shanghai Elan is a pretty meh restaurant. Nothing too special about it. The service was really slow and not friendly either, but I'm not too surprised about that.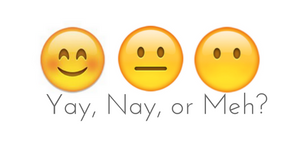 Meh..
Thanks for reading,
Carmen