I don't know why, but the name Five Senses reminds me of a scary movie kinda? Weird! Anyways, after a day of exploring NYC and going up the Empire State Building (read my tips on visiting the world famous landmark here!), my mom and I were super hungry. We normally look up restaurants in the area beforehand, but this time, we decided to just wander around the neighbourhood and find a restaurant that caught our eye.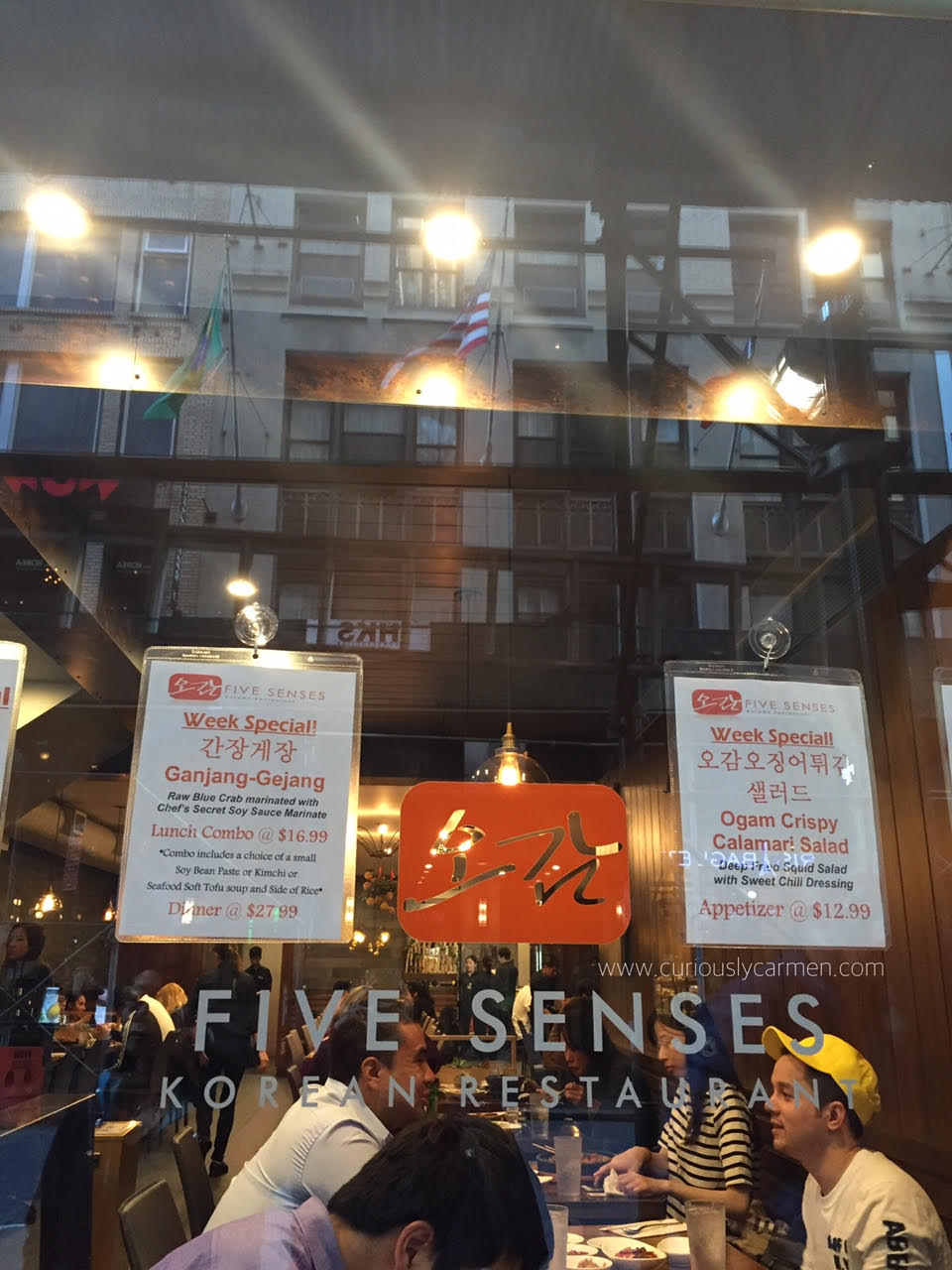 We walked by Five Senses, and it looked pretty busy so we gave the menu a quick look. After seeing the high ratings on Yelp, we decided to try it! I'm glad we came here before the dinner rush because there was a pretty long line up afterwards.
Oh yeah, turns out that we were actually wandering around Koreatown, which explained why there were so many Korean restaurants around us =P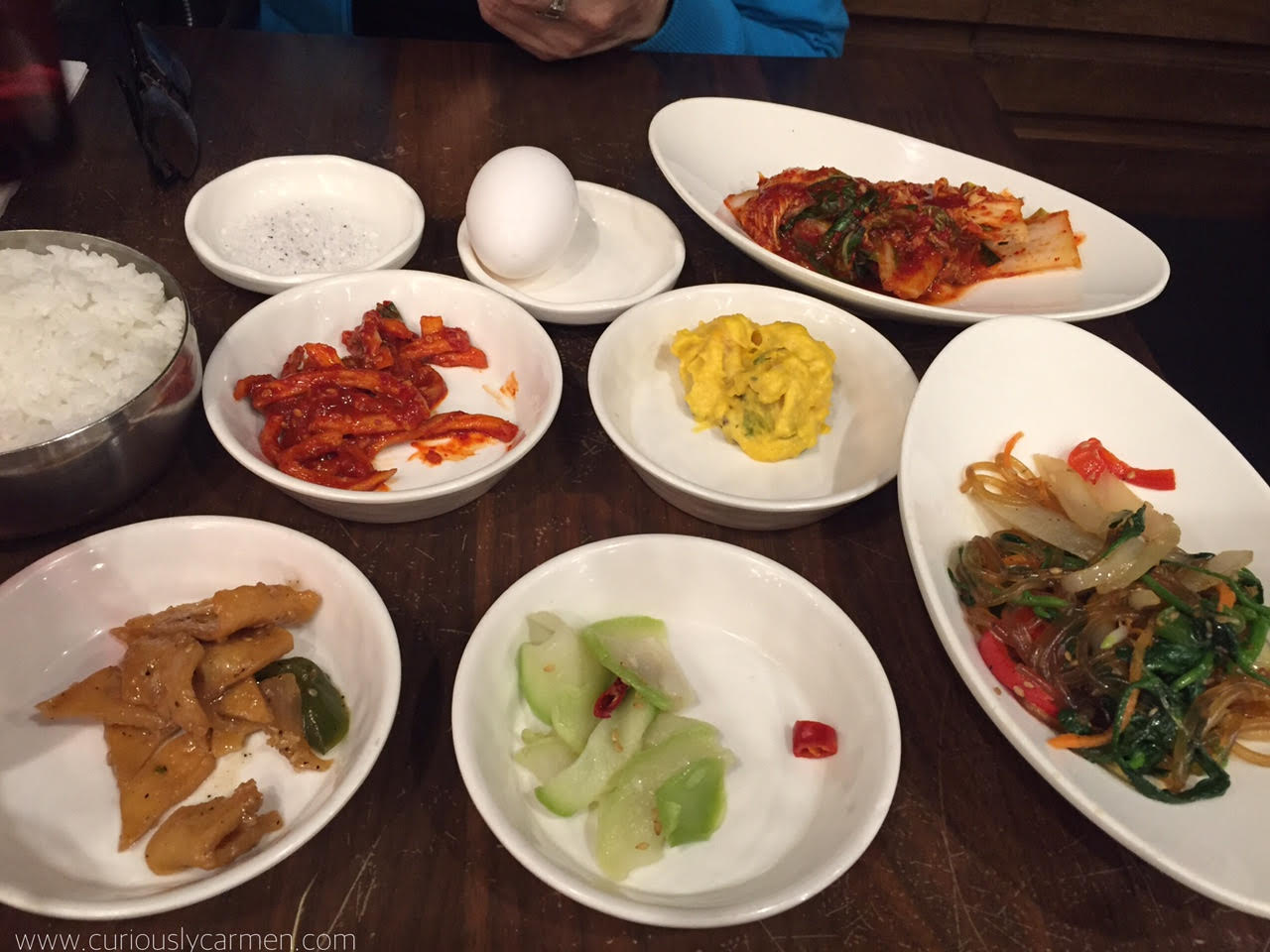 Banchan, free: The banchan was pretty much the same as what you would get in Vancouver. However, I've never seen the clear, cold noodles mixed with veggies on the far right before. That was probably my favourite dish out of all of these. The noodles were served a bit chilled, and had a really strong sesame oil taste to it! The kimchi packed a lot of heat as well.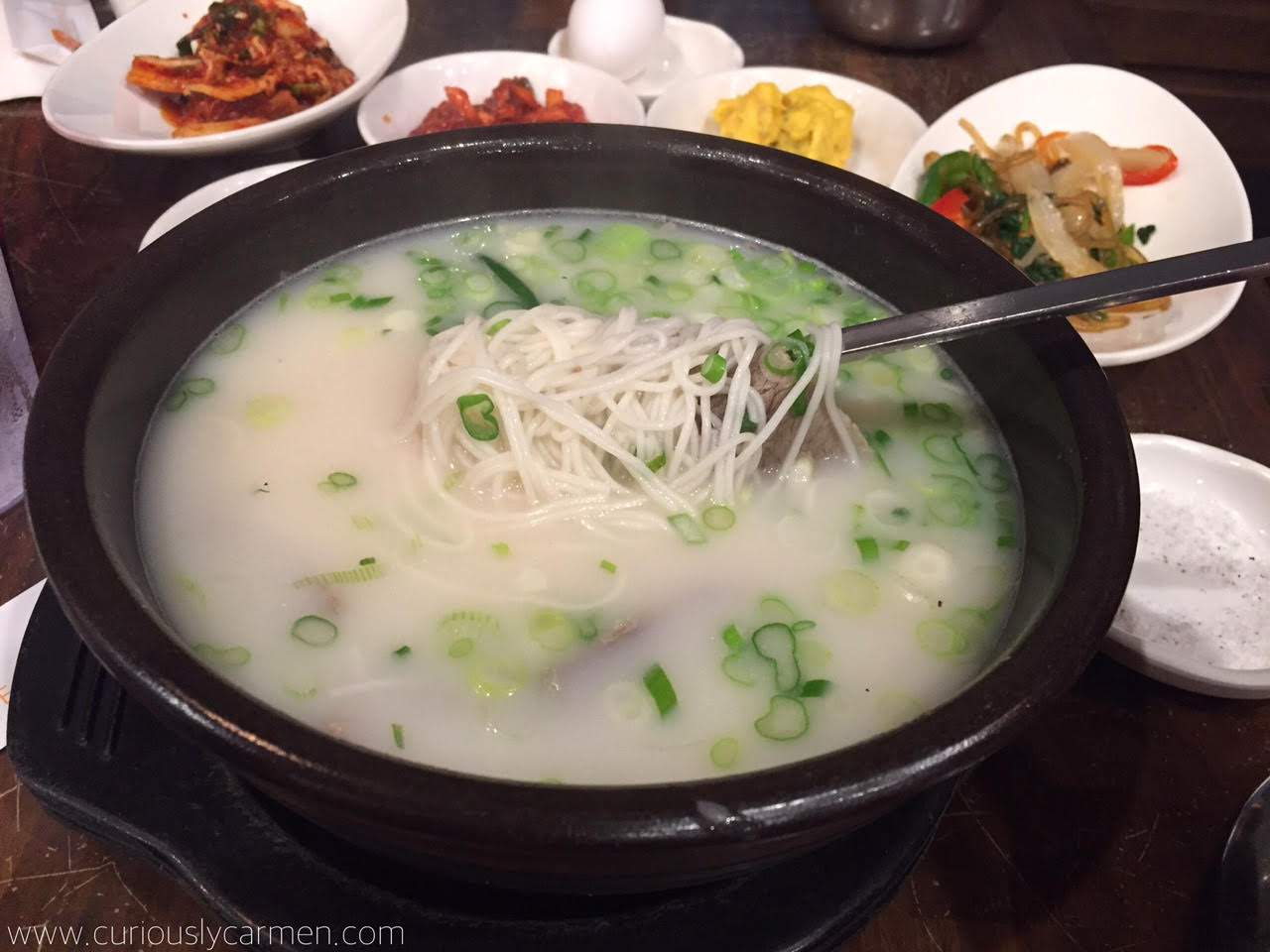 Sul lang tang, $12.99: I honestly don't know why I keep ordering beef bone stock soup when it usually isn't that tasty. I've come to accept the fact that Korean beef bone soup is usually pretty flavourless, and this was pretty much the same. On the right hand side of the photo, you can see the salt that it comes with, but I had to ask for another plate of it because it still wasn't enough.
On the plus side, there was a generous amount of noodles and beef, even though the beef was overcooked in the broth. Each spoonful was met with many beef slices, and there was more meat than noodles which was great!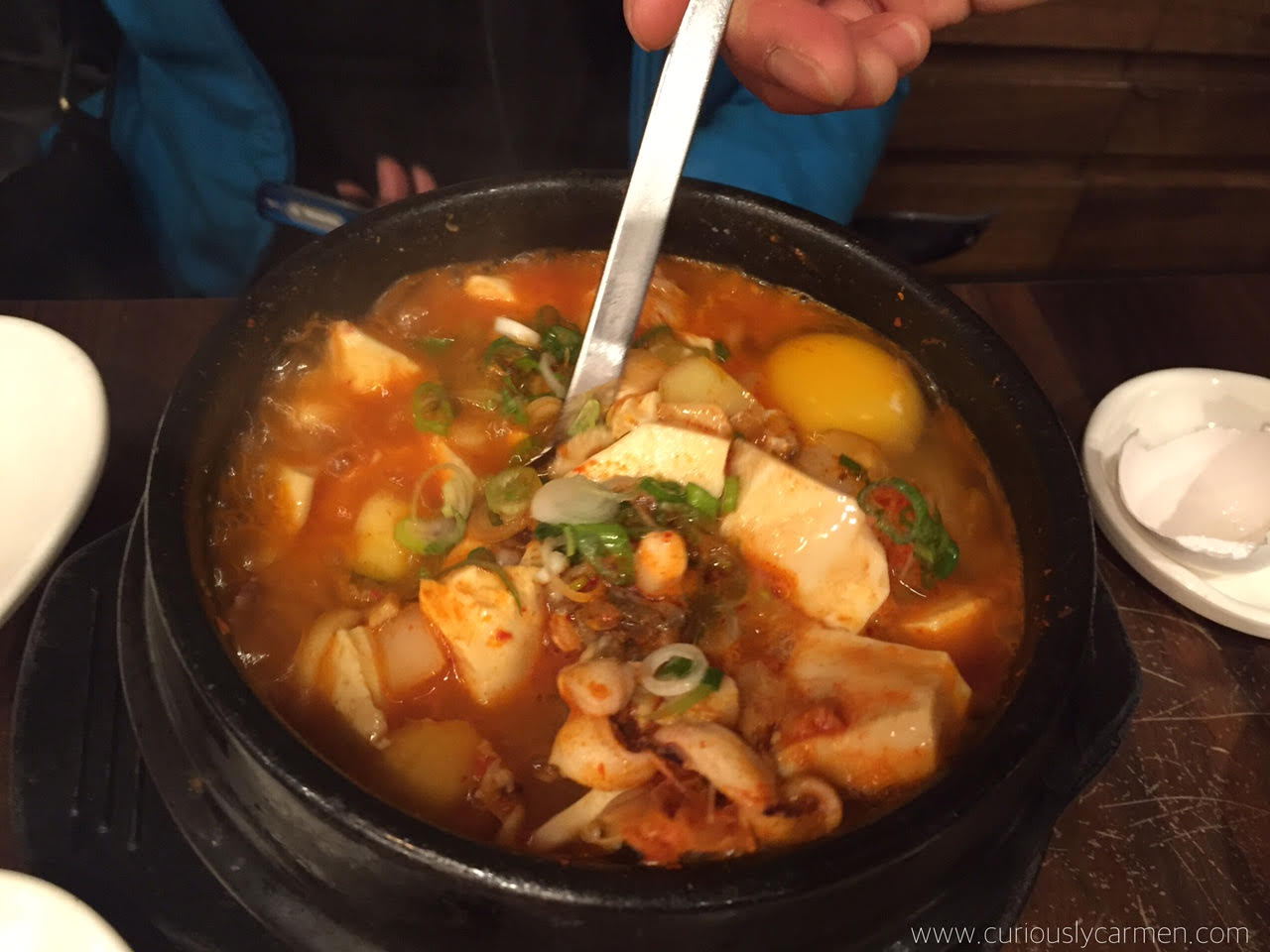 Soondubu, $13.99: I had wanted to order this as well, but wasn't really feeling like anything spicy. This is the seafood tofu soup. It came with a generous amount of tofu and seafood, and was super filling. We found it to have a good amount of spice to it as well. Overall, a really comforting and delicious dish!
Service was really fast and attentive, which is always a plus. However, since there was a line up, we did feel as though we were being rushed to leave and didn't really feel like we truly enjoyed our food as much as we could have. But I understand, if I was waiting in line I would hope that the other customers eat quickly as a courtesy!
Thanks for reading,
Carmen