We've all heard of getting enough beauty sleep, so that your skin will be radiant, glowing, and eye bag-free! But what if you are just too busy or not sleeping well enough to reach that goal?
For myself, having a good night's sleep is something I've always struggled with and continue to do so. Even though I 'sleep' a decent amount of hours, I am constantly waking up throughout the night or plagued with nightmares so sometimes I am just exhausted when I wake up in the morning. It takes a toll on my body and my skin 🙁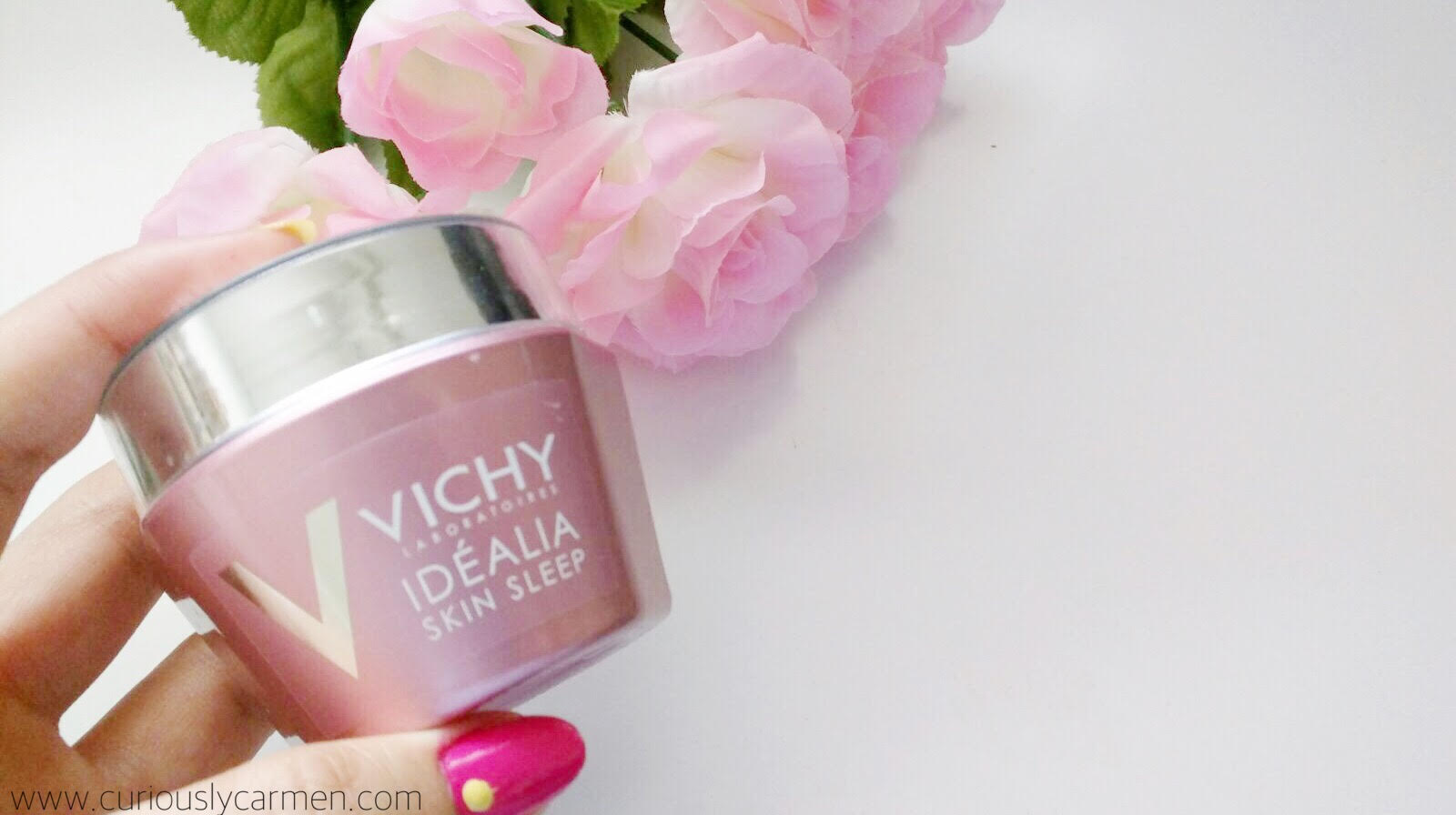 Vichy's Idealia Skin Sleep targets skin while you are sleeping, and helps to restore your skin so that it looks healthy even if you didn't have a good night's sleep!
The powerful synergy of active ingredients created in the Vichy laboratories makes for a product that is capable of stimulating all of skin's deep sleep mechanisms to recreate and optimize their repairing effects. The formula also includes caffeine to improve micro-circulation.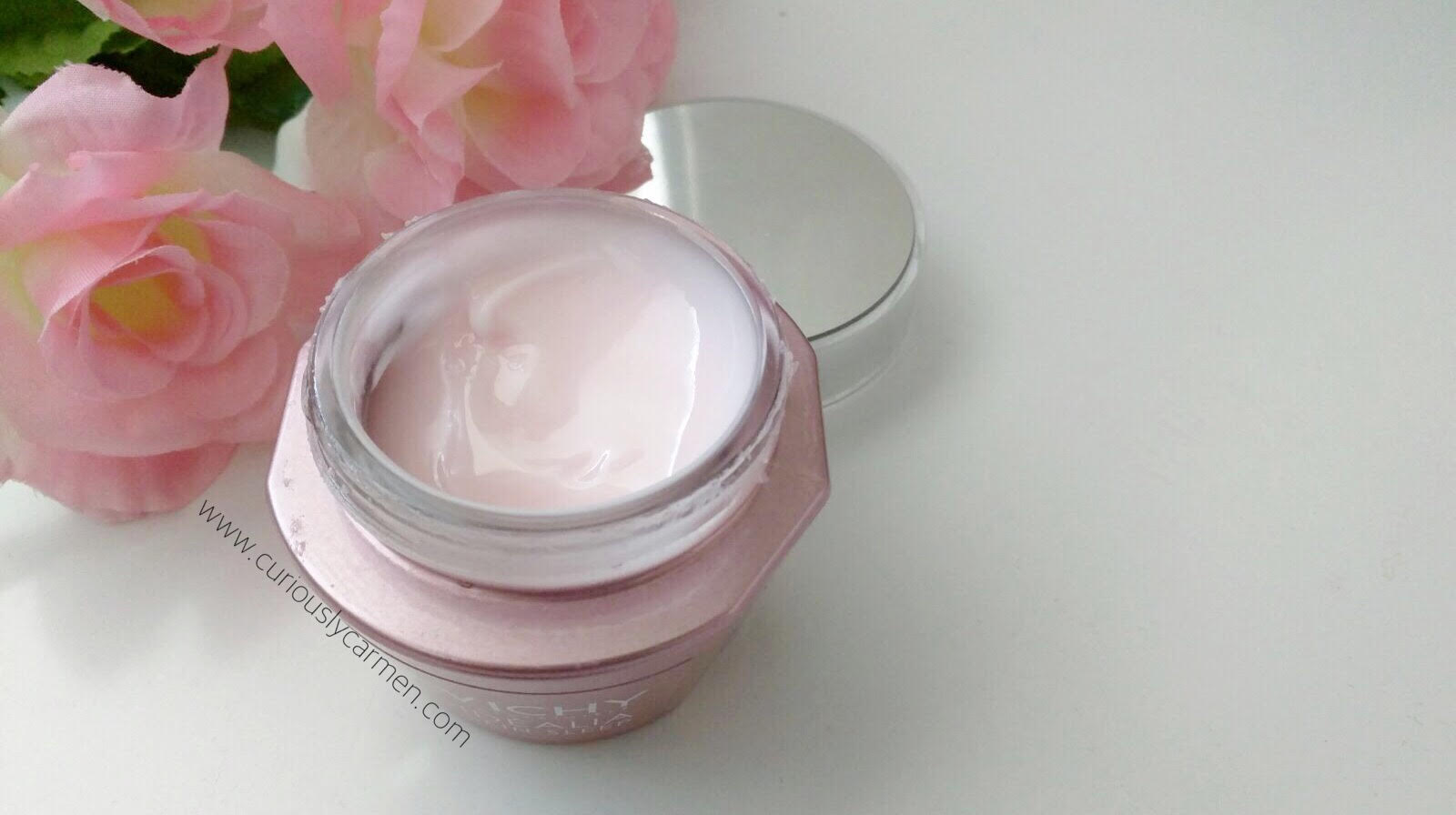 The jar itself is pretty sturdy, and comes with a slightly reflective lid. It is a pretty good size to bring with you on vacation or to just leave at home. One thing I noticed immediately after opening the jar was how great this smelled! It had a very feminine scent, and reminded me of fresh flowers.
I looked forward to putting this on my skin every night because I loved how great it smelled! Sometimes, I'll also use this as a morning moisturizer as I love the smell of it so much 🙂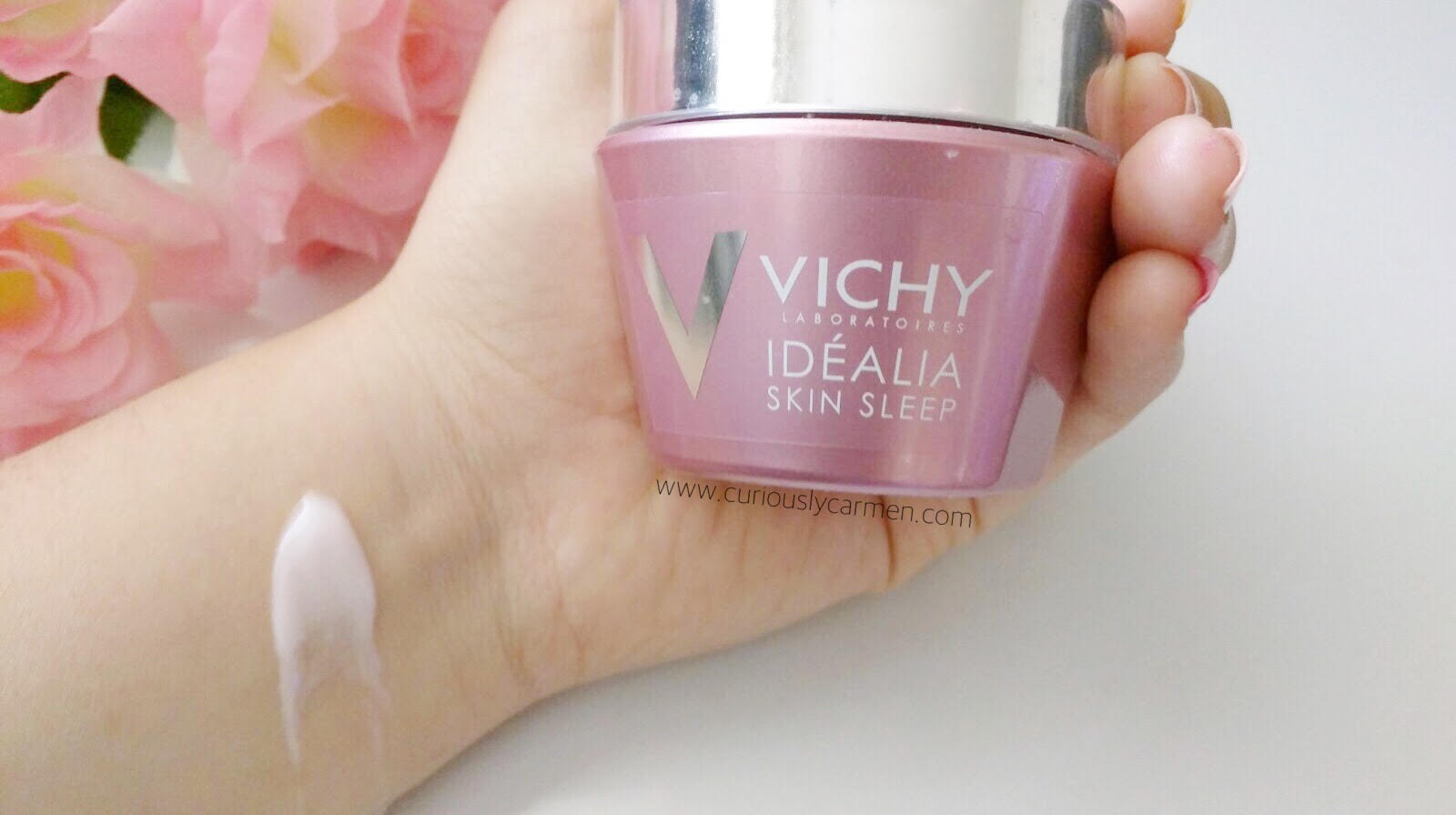 I would say that the texture of the cream is more of a gel based. It is also more on the light side and wasn't that thick or heavy.
As we go into Spring & Summer now, my skin is finally going back to its normal state – aka oily/combination. I only have to use a little bit for my skin to feel moisturized, but I really think it depends on YOUR skin type.
If you have dry skin, I would recommend using a bit more. When I wake up, my face feels plump and moisturized! My skin really does look more 'energetic' and less dull – I have the caffeine in the lotion to thank for that.
Overall, I do like the Vichy Idealia Skin Sleep and find it a decent moisturizer. Since it is not too thick but does a great job at moisturizing, I would say that it is probably suitable for most skin types. So far, I am really loving Vichy's skincare line and have nothing but great words to say about their great quality products!
I also started trying out the new Vichy Aqua Sorbet body lotion, and have been LOVING that as much as I have been with the other Vichy products. Keep your eyes peeled on a review for that!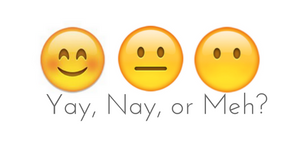 Yay!
Thanks for reading,
Carmen
Press sample featured. Opinions are own.