Vichy is back with another new launch this past spring! This line is really targeted for those with acne prone and oily skin. All of these products contain salicylic acid + LHA. Back in high school when my skin broke out a lot more, I always looked for products with salicylic acid due to its efficiency. As always, Vichy's products also contain soothing thermal water, paraben-free, and are hypoallergenic.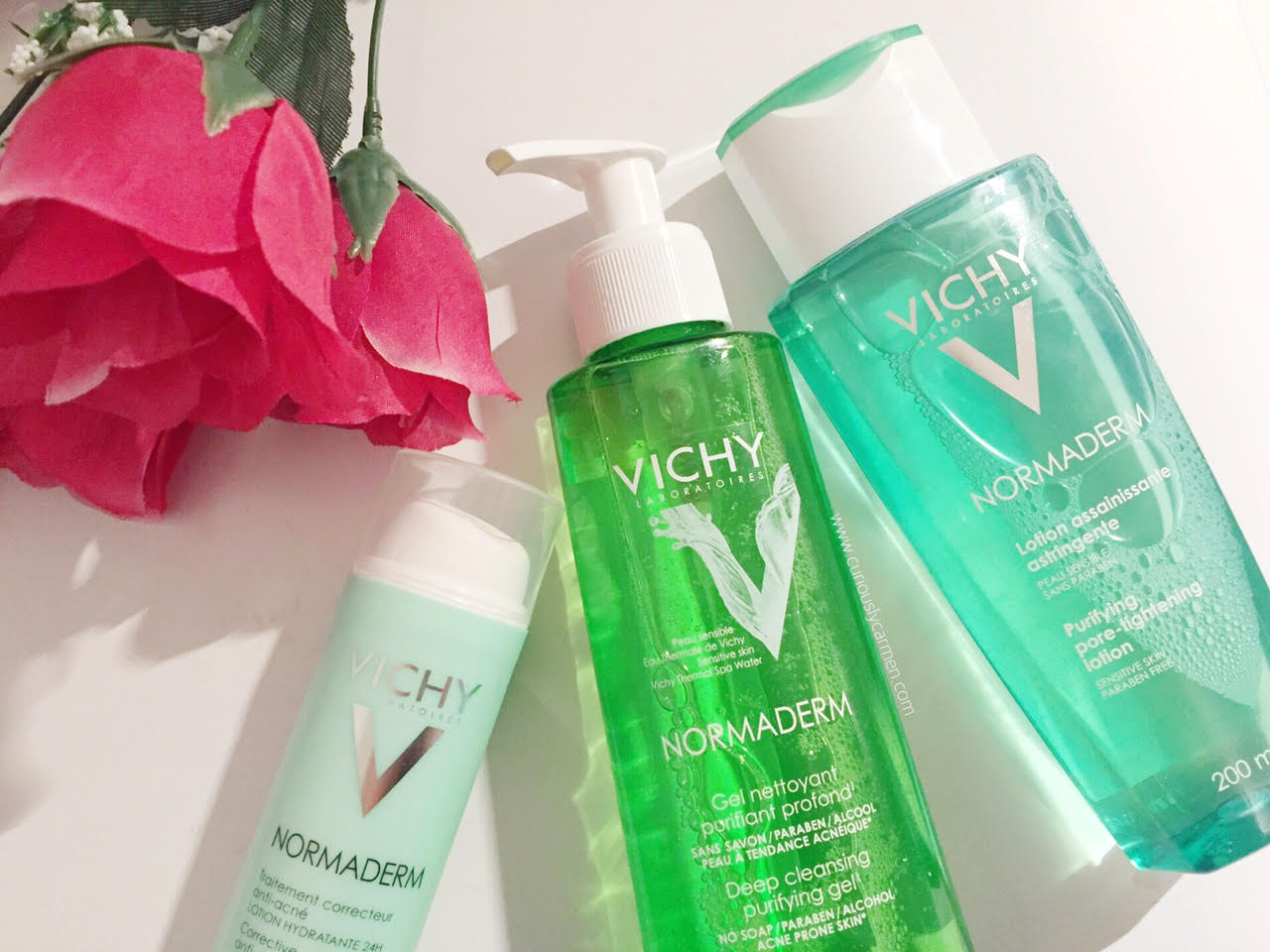 The new Vichy Normaderm line comes in a sleek, green packaging with a plethora of information on the bottles. It includes an anti-acne treatment lotion, deep cleansing purifying gel, and pore tightening lotion, all of which I will be reviewing today!
I've loved all of the Vichy products I've tested this far, but unfortunately one of the products fell through. Keep reading to find out why!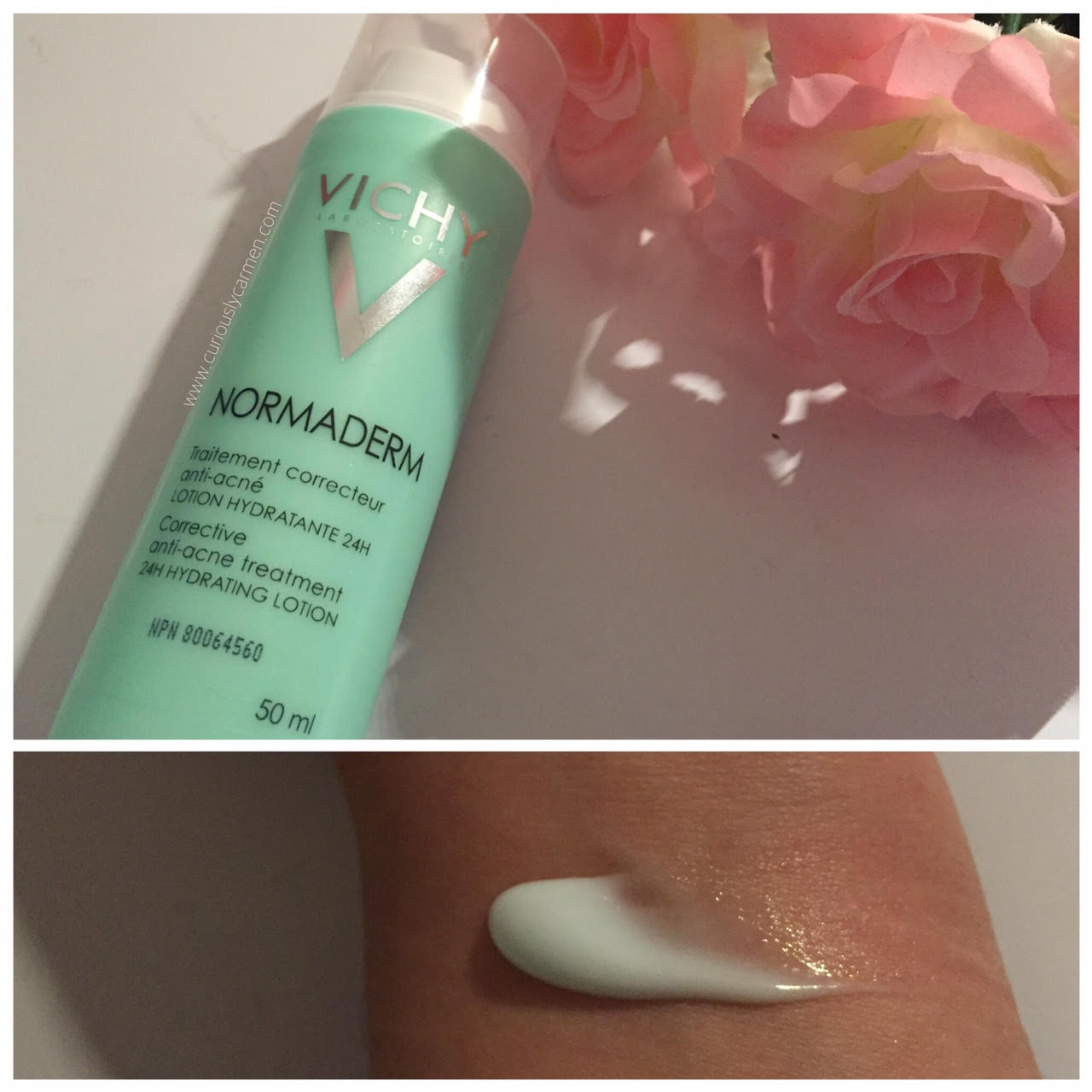 Starting off with the anti-acne treatment lotion, this is the star of the new line. It is clinically proven to help treat and prevent recurrent and occasional acne. The lotion contains a higher dose of salicylic acid, which is a super-power ingredient to kill and combat acne.
However, the downside of salicylic acid was that it tended to dry out my skin as it sucks out the oils that cause you to break out.I was relieved when my skin didn't have that tightening feeling afterwards. It had a slight cooling effect which felt nice as well. The only thing I didn't really like about this product was the scent. It reminded me of men's cologne and I prefer my girly girl scents, haha!
Although I don't really have reoccurring acne anymore (SO glad after dealing with it for so many years), I can see myself continuing to use the lotion. I like how lightweight it feels, yet does a great job in keeping my skin hydrated.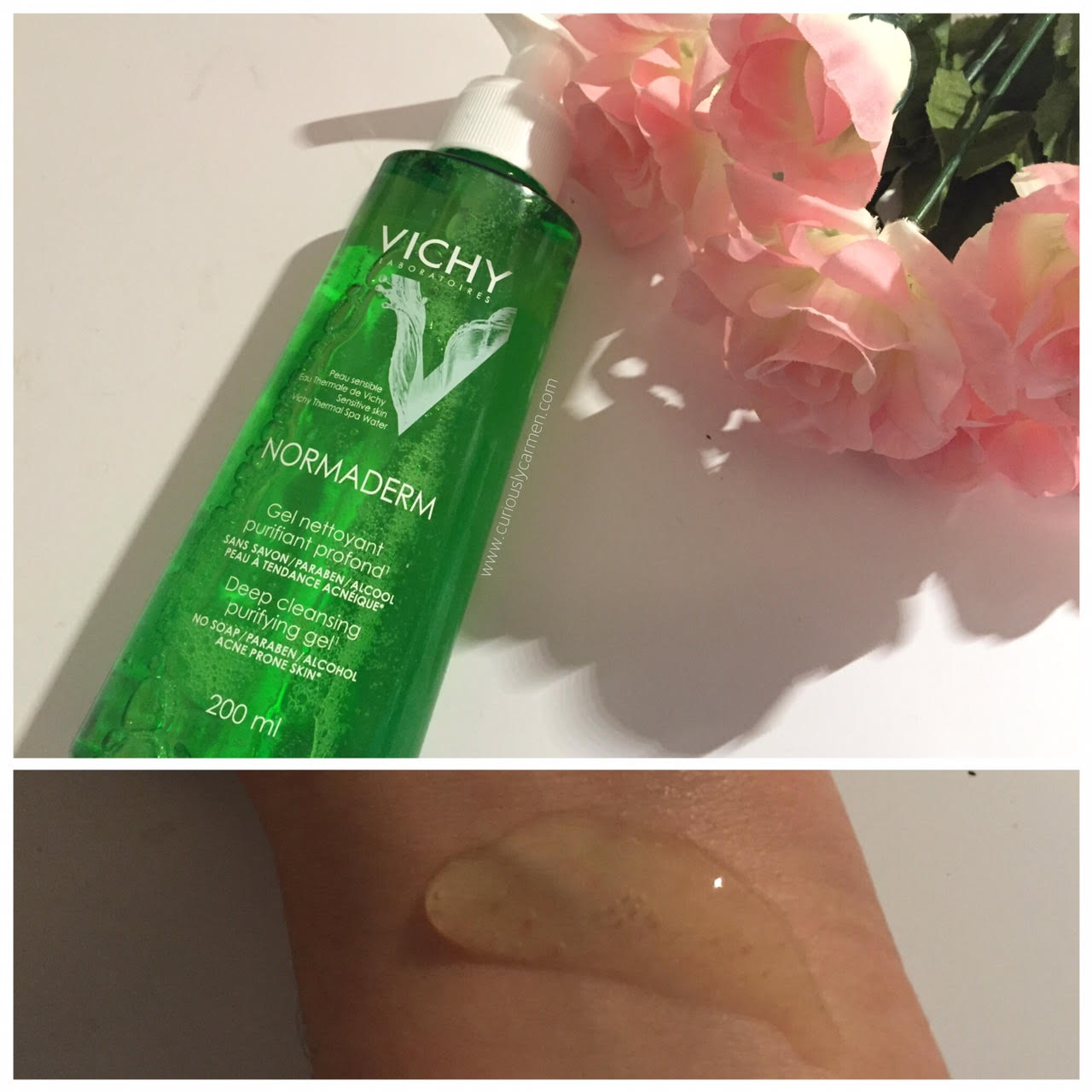 Moving on to the gel cleanser! I really liked the packaging of the cleanser, it had that modern and sleek feel to it. After mixing the cleanser with water, it foams up lightly and provides a very gentle, but clean wash. My skin felt really fresh and I was happy to find that my skin did not over dry as it normally does with salicylic acid products.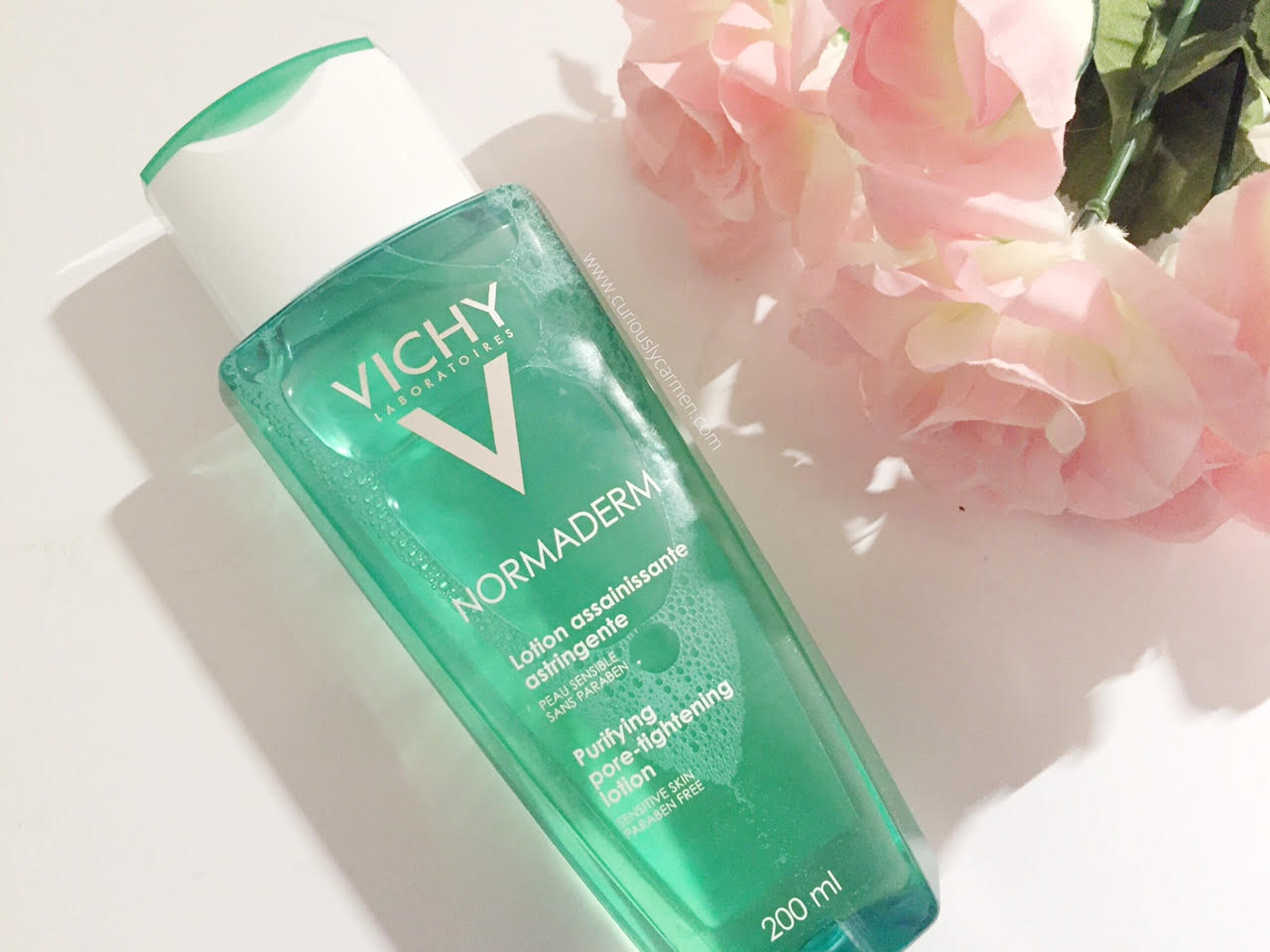 Last but not least, the purifying pore tightening lotion! It is definitely more of a toner than a lotion though. Unfortunately, this lotion did not work AT ALL with my skin. It felt very harsh on my skin and also stung, which is probably due to the alcohol inside the product. Immediately, I washed it off because I knew my skin would over-dry and feel leathery if I left it on. My skin was stinging for about 15 minutes after I removed it =(
Overall, I enjoyed the anti-acne treatment and the gel cleanser, but the lotion/toner was too harsh with my skin type. These days, my skin type isn't as oily and acne prone as it used to be. I would recommend this line to those with oily and acne prone skin!
What is your skin type? Have you tried Vichy's Normaderm line?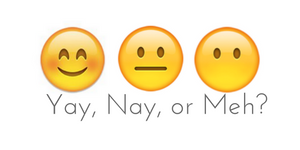 Yay!
Thanks for reading!
Carmen
Media samples included. Opinions are own.