Hi there!
So, it has been a tradition where every Friday, my coworkers and I go source out new restaurants to try around our area. They started to appoint me each week seeing I'm the food blogger, but I didn't want to always be the one that picked, we now take turns! One week, my coworker took us to Joyeaux Cafe for lunch as she had been here before and liked it.
Although I am in downtown quite often, I've always gone by this place without noticing. I didn't know that it was an extremely popular lunch destination! We made reservations at 1:30pm to avoid the lunch rush, but it was still really packed. Seating there is very tight, so don't be surprised if you have to share tables with other customers. Two of us came back a few weeks after, and we shared tables with others.
Walking into the restaurant, you first order and pay for your food. The cashier then gives you a number, and you're proceeded to fight the jungle  find a table.  It gets a bit hectic in there during the busy lunch hours- you have been warned! The other workers then bring out your food in trays, and search for your number. All of the staff were really friendly and efficient though, so props to them!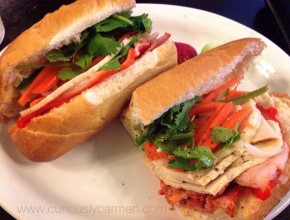 On our first visit, I ordered the typical Vietnamese cold cut sandwich, or banh mi. At $5, the price was a bit higher (for 2015 prices) than what I normally pay for a banh mi, but understandable since this place is in the downtown core. The bread was soft and fresh, and the banh mi came stacked with plenty of fresh ingredients as you can see!
All the veggies tasted really fresh and crunchy. They even went the extra step to crack fresh pepper! I was also really happy at the fact that they put Vietnamese pate, some restaurants I go to don't include this.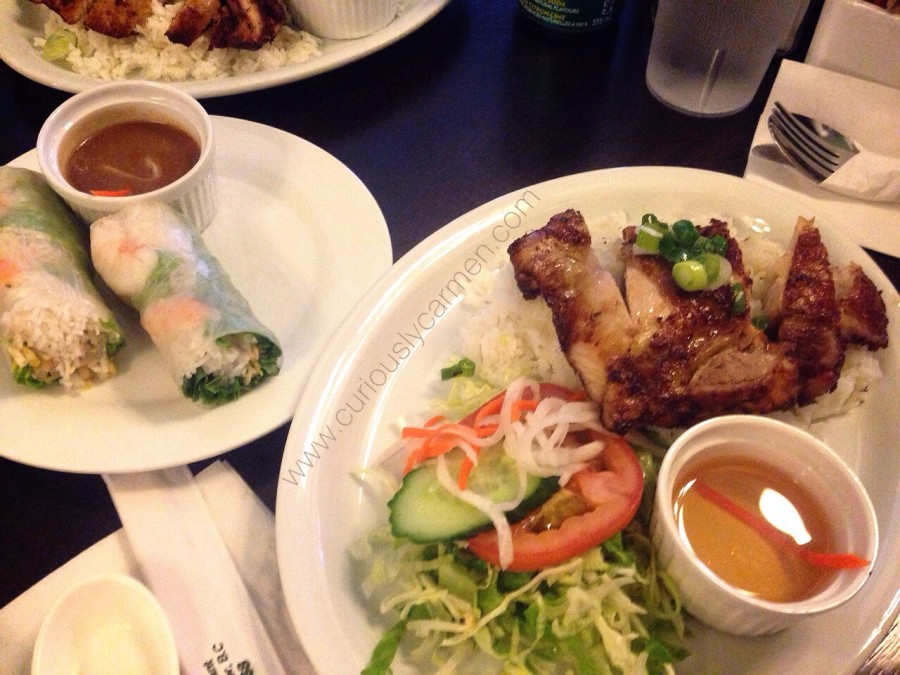 Most of my coworkers that day ordered the lemon grass chicken special, which came with your choice of noodles/rice and spring roll/salad roll for $10. I had a bite of the chicken and again, it was really good. The chicken had a slight crisp on the outside, but was nice and juicy inside.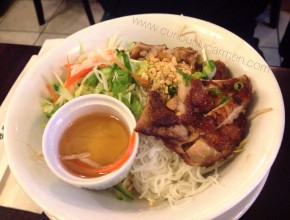 I'm not going to show all the food that we ordered since they were pretty much all the same thing… but this was the daily special again, but with vermicelli instead.
Joyeaux Cafe is a good place to go if you're in downtown and craving Vietnamese food. The food is fresh, tastes great, and fast. It's a bit more expensive than I'm used to, but I would gladly come here if I wanted good Vietnamese food in downtown! Extra points for serving their banh mi with meat pate!