Since I've gotten back from New York, people have asked what my favourite moments there was. Undeniably, the Empire State Building, Matilda the musical, and visiting all the urban parks were at the top of the list!
But what about food? Would you believe me if I told you it was this small, dingy, hole-in-the-wall restaurant in Chinatown called Tasty Handpulled Noodle? Perhaps it's the noodle crazed fanatic in me talking, but I still constantly think about this place and how delicious their hand-pulled noodles were.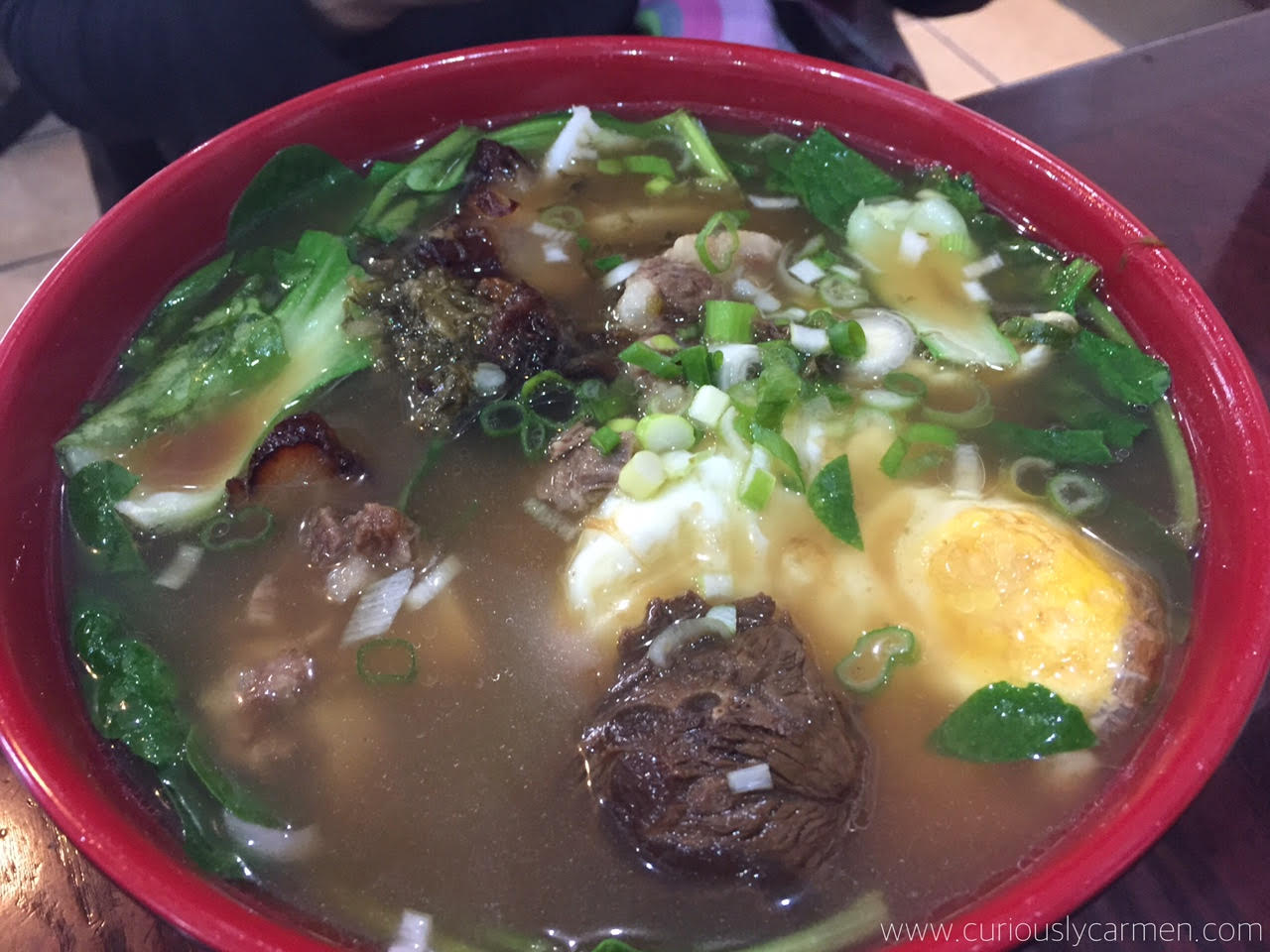 House special noodle soup, $8.50: For $8.50, this bowl was definitely worth the price and so filling.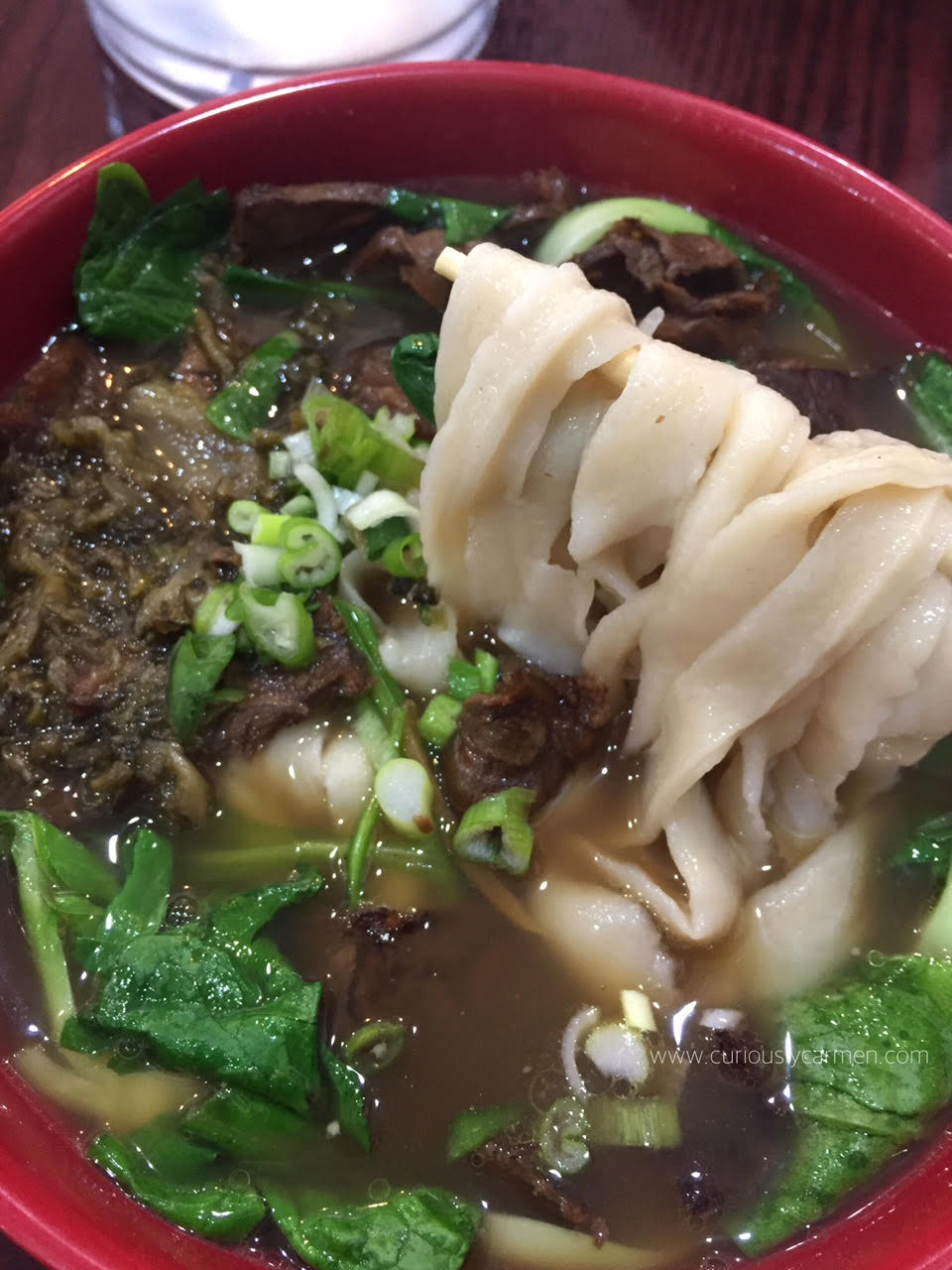 Beef noodle soup, $7.25: I ordered the beef noodle soup because I don't really like tendon.
The star of the show here is definitely the hand made and hand pulled noodles. Each noodle bowl is made fresh to order. Your noodles start from a lump of dough, and once you specify the type of noodle you want, you can see the worker in the kitchen pulling and cutting the noodles before throwing it in the boiling hot water.
The noodles had a great chewy texture, and were pretty thick too. The slightly ribbed edges of the noodles allowed for the beef broth to soak inside, which led to a very delicious taste in your mouth!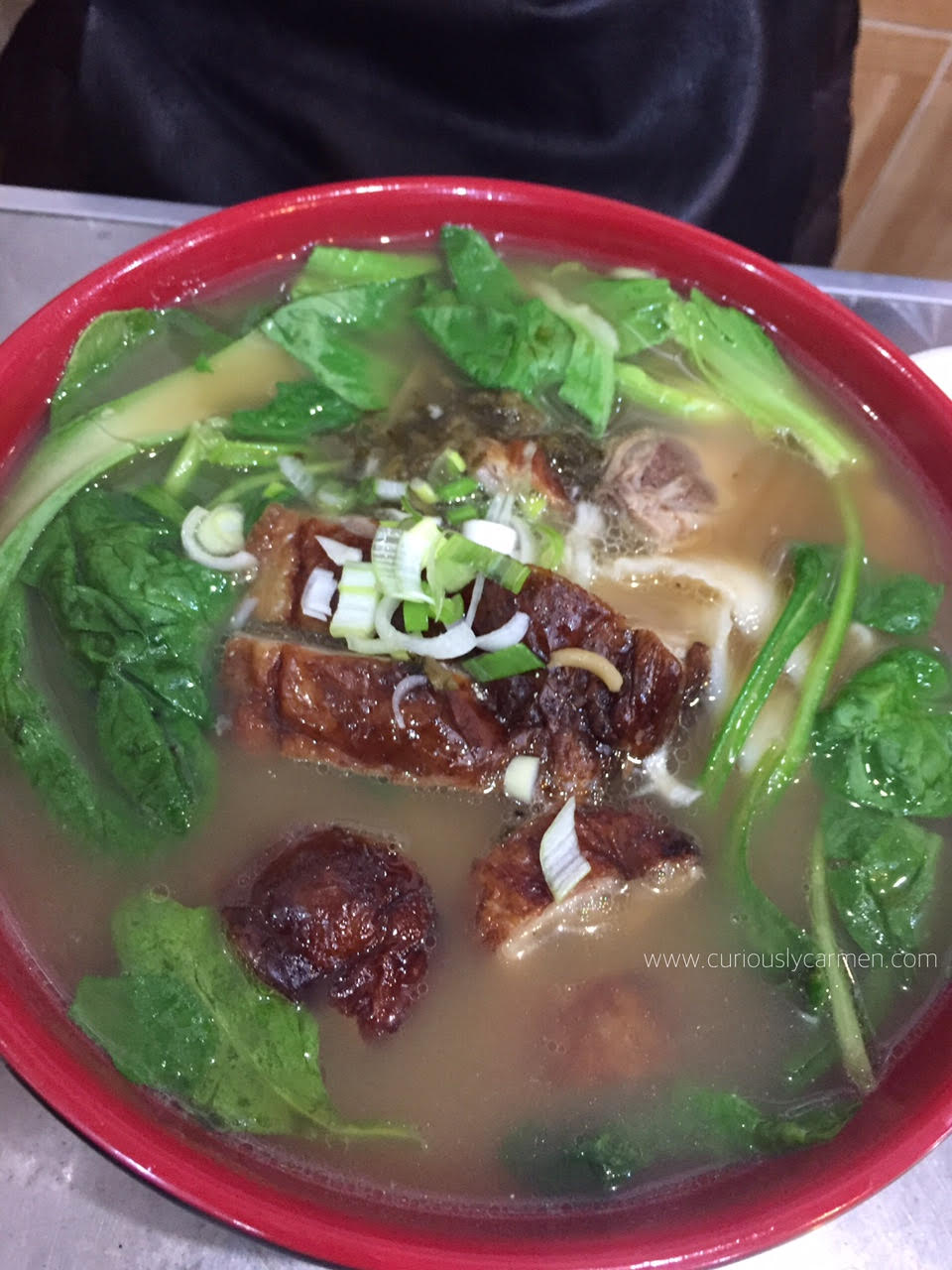 Roast duck noodle soup, $7.75: We both loved this place so much and couldn't stop thinking about it after lunch, so we came back for dinner the same day. Yup, we loved the noodles that much and the price made it even better!
Instead of ordering the beef noodle soup again, we decided on trying the roast duck noodle soup. The base and noodles were the same, the only difference is that it came with duck instead of beef. I actually liked the duck more than the beef because it was more tender and had more flavour.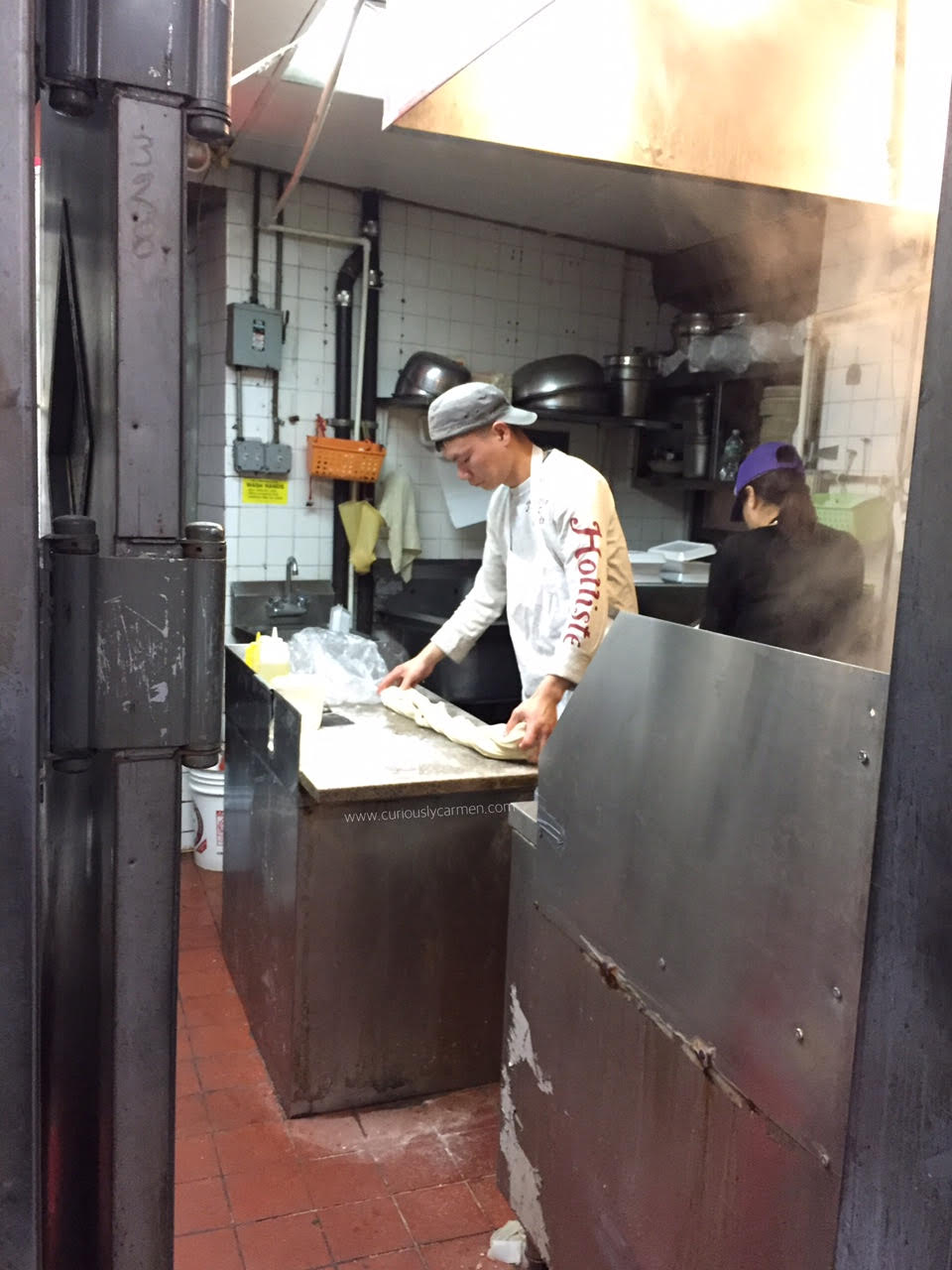 Here is a photo of the chef pulling the dough to create the delicious noodles!
Tasty noodle, you were DEFINITELY tasty! Don't judge a book by its cover or you'll miss out on some delicious noodles. Give this place a try if you're ever in New York City's Chinatown neighbourhood!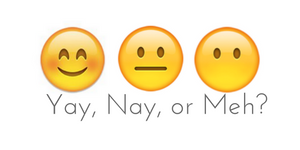 Yay!
Thanks for reading,
Carmen