Ramen Danbo has been on my list for awhile now, because they offer both regular ramen and vegan ramen! I loooove ramen but unfortunately, had to stop eating it due to my chronic stomach problems. However, I wanted to see if vegan ramen would be any good, and I've heard really great things about Ramen Danbo.
The last time I had ramen was 2 years ago at Marutama, how delicious that was before my stomach problems went even more downhill (I did go to a couple of places like Jinya and Ramen Gaoh but didn't order a ramen dish)!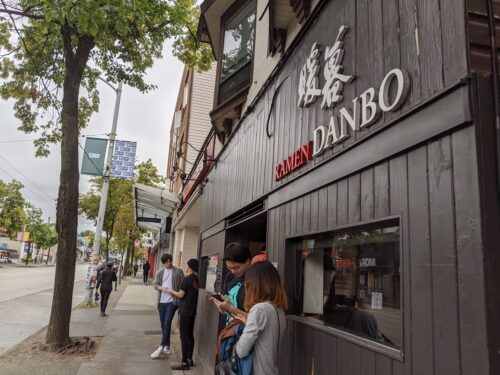 Ramen Danbo is an authentic ramen shop with locations in both Kitsilano and downtown. The Kitsilano location was their first location outside of Japan!
One of the worst things about having ramen is the line up. Most authentic ramen joints are always lined up! Because we hate waiting in line, we went to the Kitsilano location about 10 minutes before they opened and were seated immediately.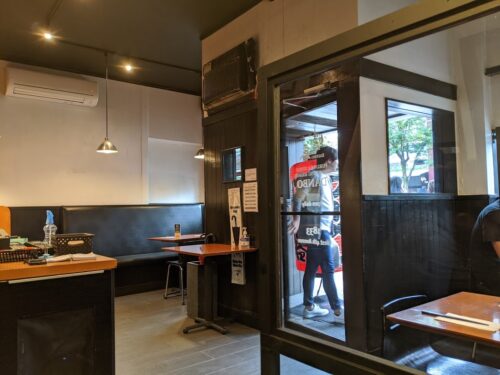 The restaurant was pretty small as most ramen places are, and they removed half of their tables due to COVID. As with most restaurants, they have a QR code that you scan to see the menu.

Ramen Danbo has a lot of customization options: noodle thickness, noodle firmness, thickness of broth, amount of lard (if non-vegan), and amount of karadare (spicy sauce).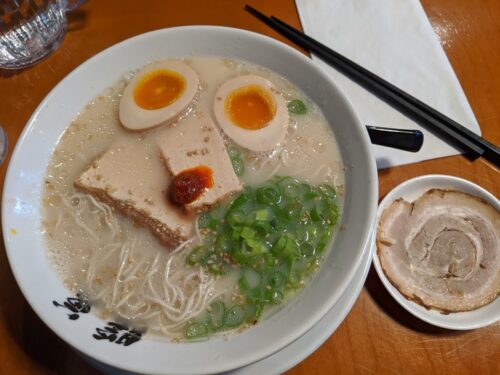 Vegan shio ramen: I chose thin noodle, firm, standard thickness, and a little bit of karadare.
I'm pretty sure I confused the poor waiter by asking for a slice of pork and egg with my vegan soup. Oops! Anyways, I found the vegan ramen to be absolutely delicious. The broth was very flavourful and creamy, with so much umami flavour.
I couldn't get enough of it. It wasn't as fatty as the fiance's regular ramen, but it still satisfied my ramen craving and I'd come back. In addition, the pork slice was tender and soaked up the broth well. The soft boiled egg was a nice touch too, ramen eggs are delicious.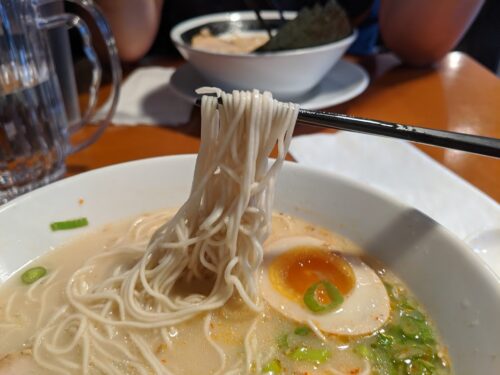 Personally, I prefer my ramen broth as simple as possible to enjoy the full umami flavour of the soup which is why I usually get the shio ramen. Because of that, I wouldn't order the karadare again because the spiciness distracted the broth.
Don't get me wrong, I love spice and hot sauce but I prefer my ramen simple.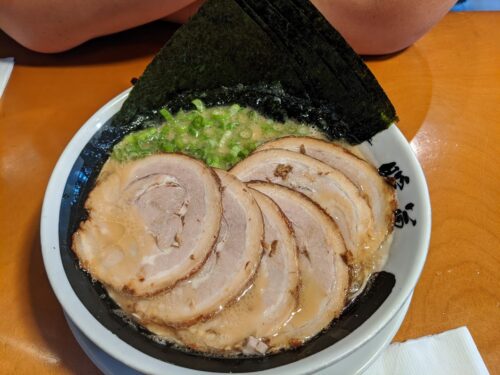 Classic chashu men: The fiance went with the thin noodle, firm, strong thickness, rich lard, and no karadare. The broth was very flavourful and rich.
It was the perfect bowl of comforting noodles to warm your soul. However, he loves his ramen as rich and fat as possible (to the point where you're drinking straight up lard LOL), so he would go up a level to the maximum amount of richness, aka the extra rich level.
The chashu ramen came with a whooping 6 pieces of pork as well.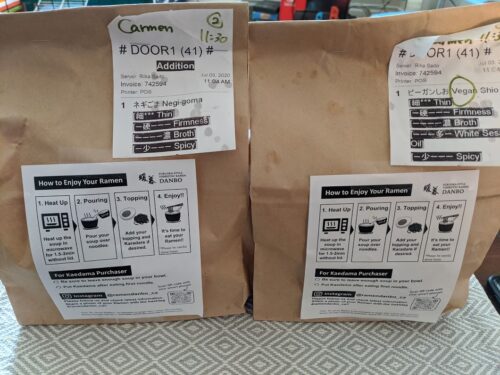 We enjoyed our visit so much that we decided to try delivery. However, the delivery experience wasn't as good.
The portion was smaller and although they only had firm noodles as an option, the noodles were pretty soft. I wouldn't get delivery again and would recommend going to the restaurant.
We will definitely be back!