To celebrate the end of my university career, and to just have a quick vacation since we haven't travelled together since our Mexico trip we took over 1.5 years ago, the boyfriend and I decided to head over to Victoria, BC this past weekend!
We have both been to Victoria before, I went with my high school years ago and him with his family. Victoria is the capital city of our province, and located on Vancouver Island, which is about a 2 hours ferry ride from the Vancouver.
I will be writing a few posts about our weekend to Victoria. Today, I am starting off with a review on the hotel we stayed at, the Delta Victoria Ocean Pointe Resort!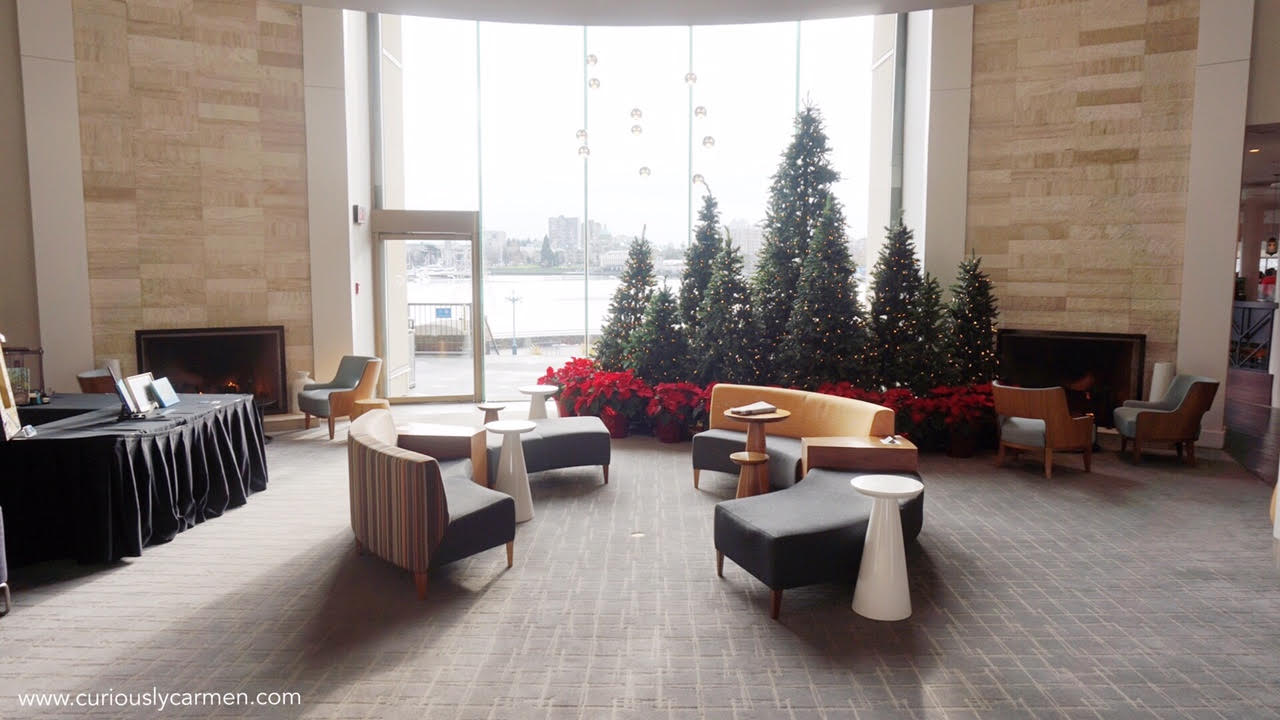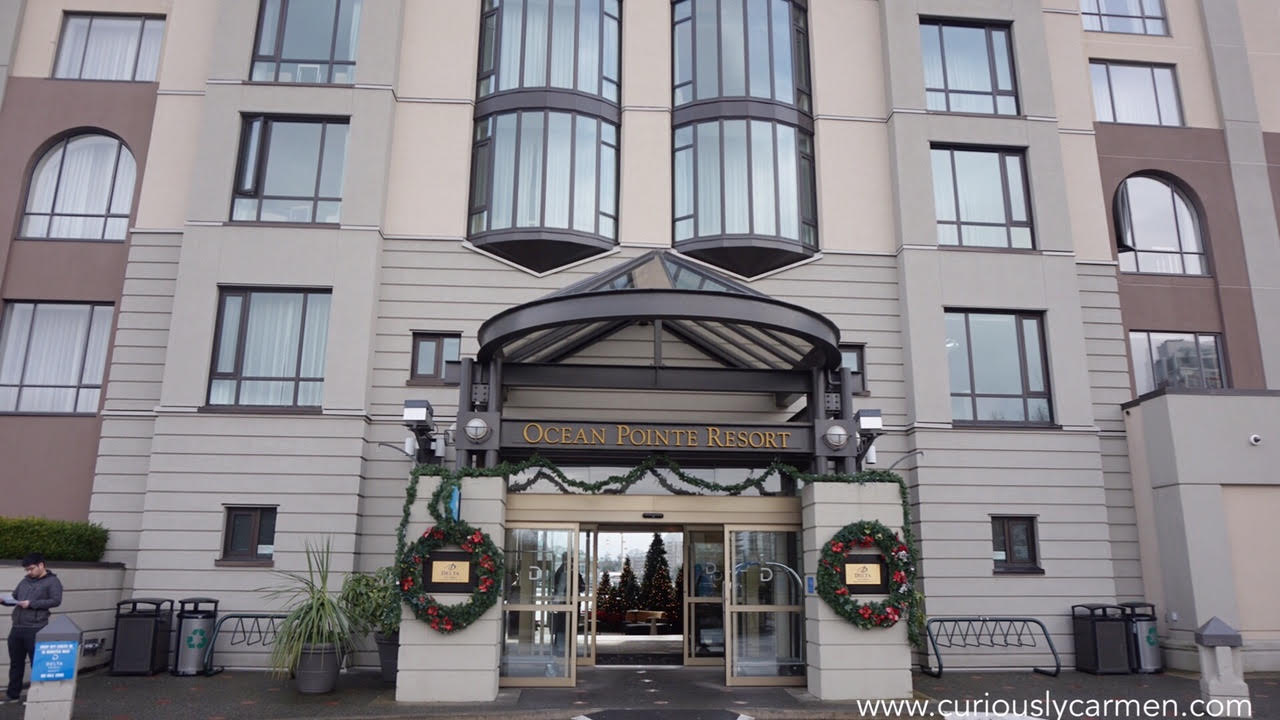 When looking for a place to stay, we both wanted something centrally located in downtown or within walking distance. The Delta Victoria is located across the small bridge, less than a 5 minute walk to downtown and Chinatown. It has also just been recently renovated!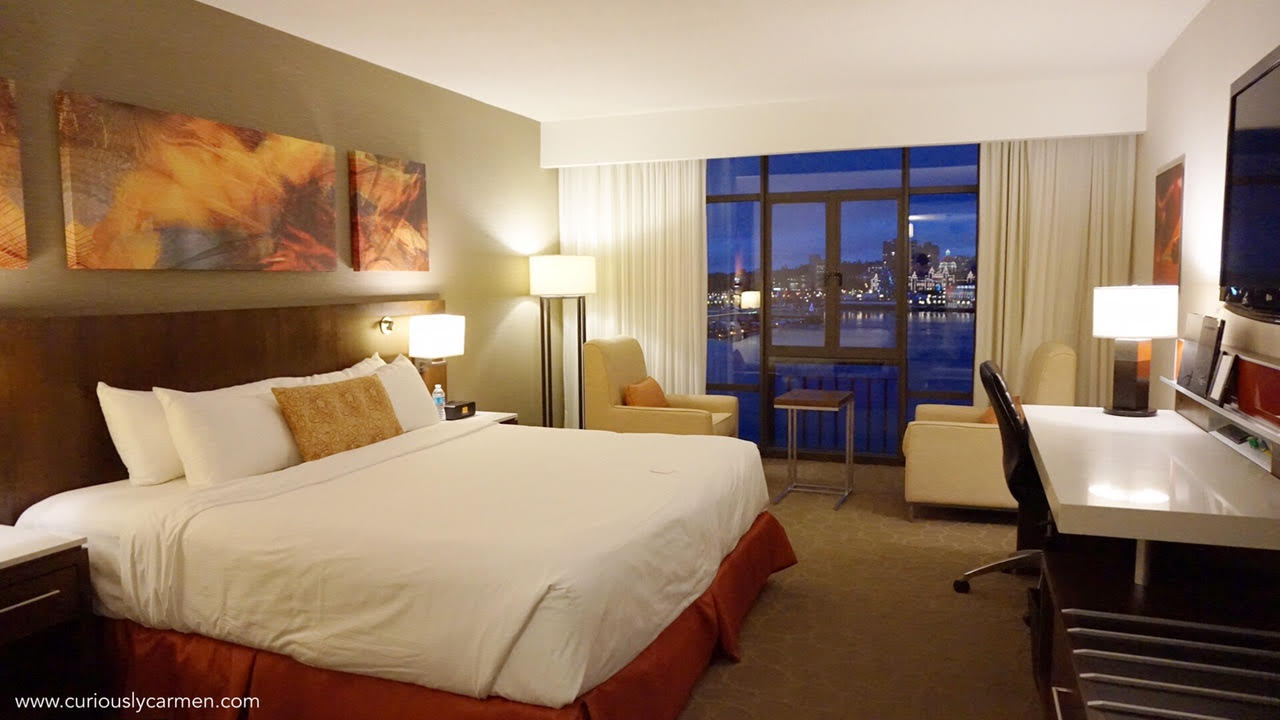 One of my favourite parts about the trip was the hotel room.The room we stayed at was the Deluxe Water View Guest Room w/ King Bed. It is not everyday that I am treated to such a beautiful view whenever I look out the window.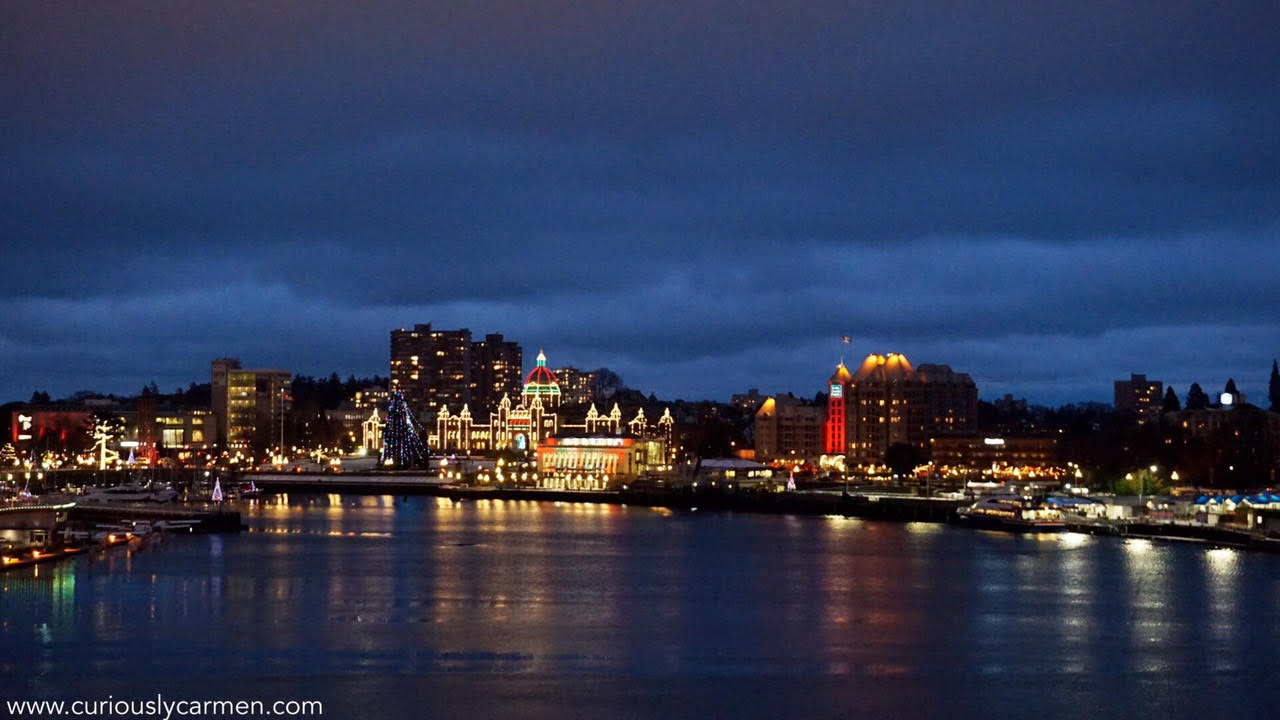 At night, it was such a breathtaking sight seeing the parliament building and Empress Hotel lit up.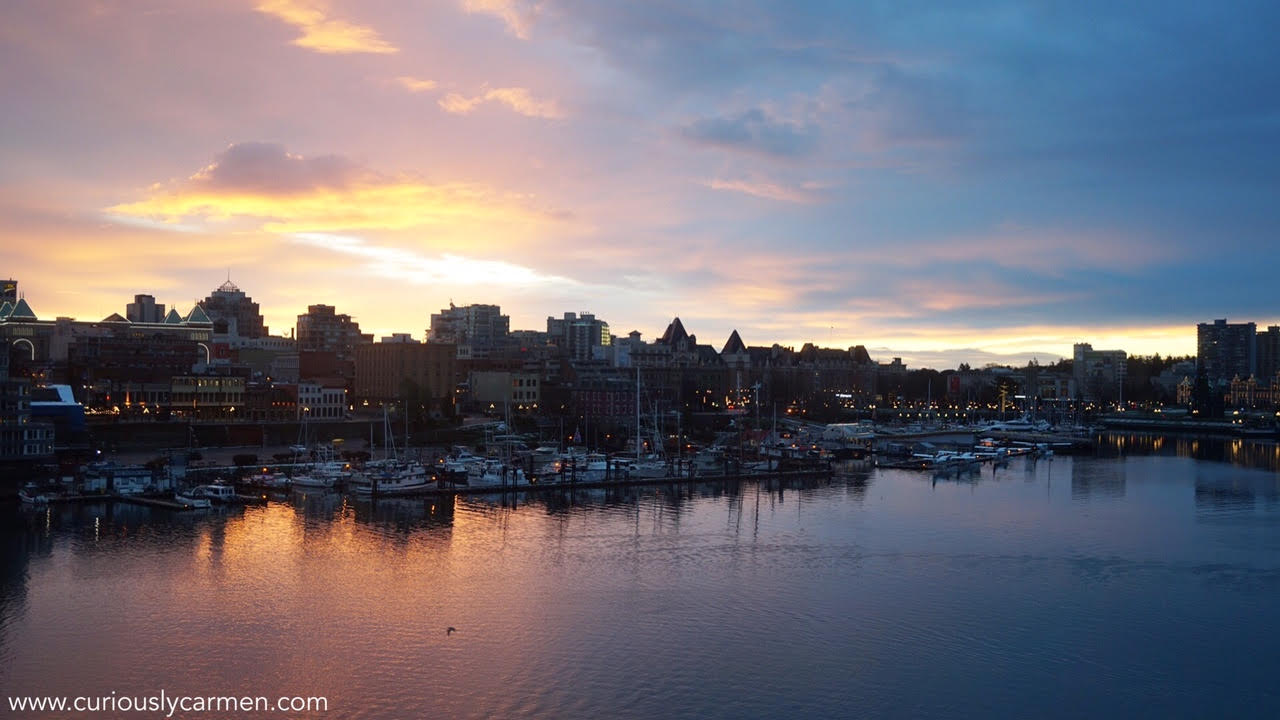 I also caught this sunrise by accident. The boyfriend had wanted to wake up early to avoid the lineup at Blue Fox Cafe, and I reluctantly agreed. Funnily enough, I ended up waking up earlier than him. When I opened the blinds, I was completely caught off guard to the beautiful sunset.
I sat at the chair for a good 15 minutes watching the sunrise, appreciating the beauty of it and reflecting on how lucky I was to have caught it.
Here are pictures of the hotel room that I took: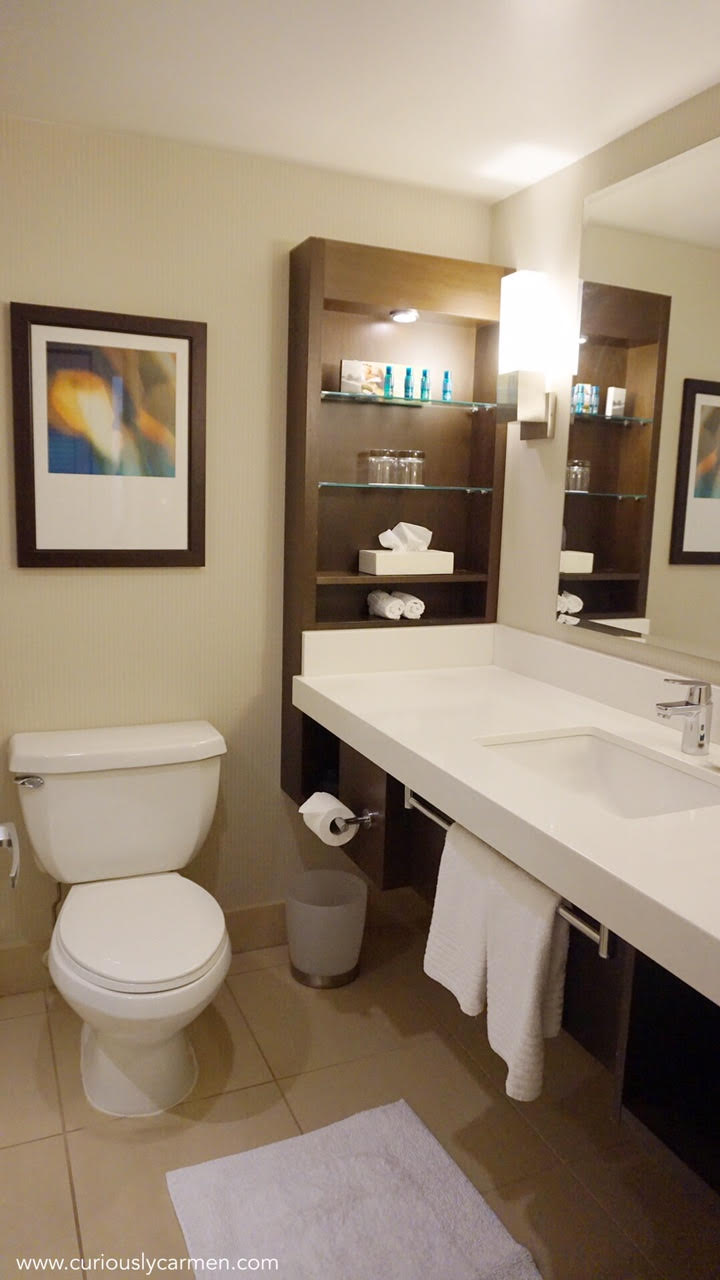 Once you walk in, the washroom is located on the side. As mentioned earlier, everything had been recently renovated so it was quite nice. The washroom does not have a bath tub, but a large glass door shower which felt very modern. Half of the rooms are equipped with a tub, so if this is something you would like, make a note on it with the staff!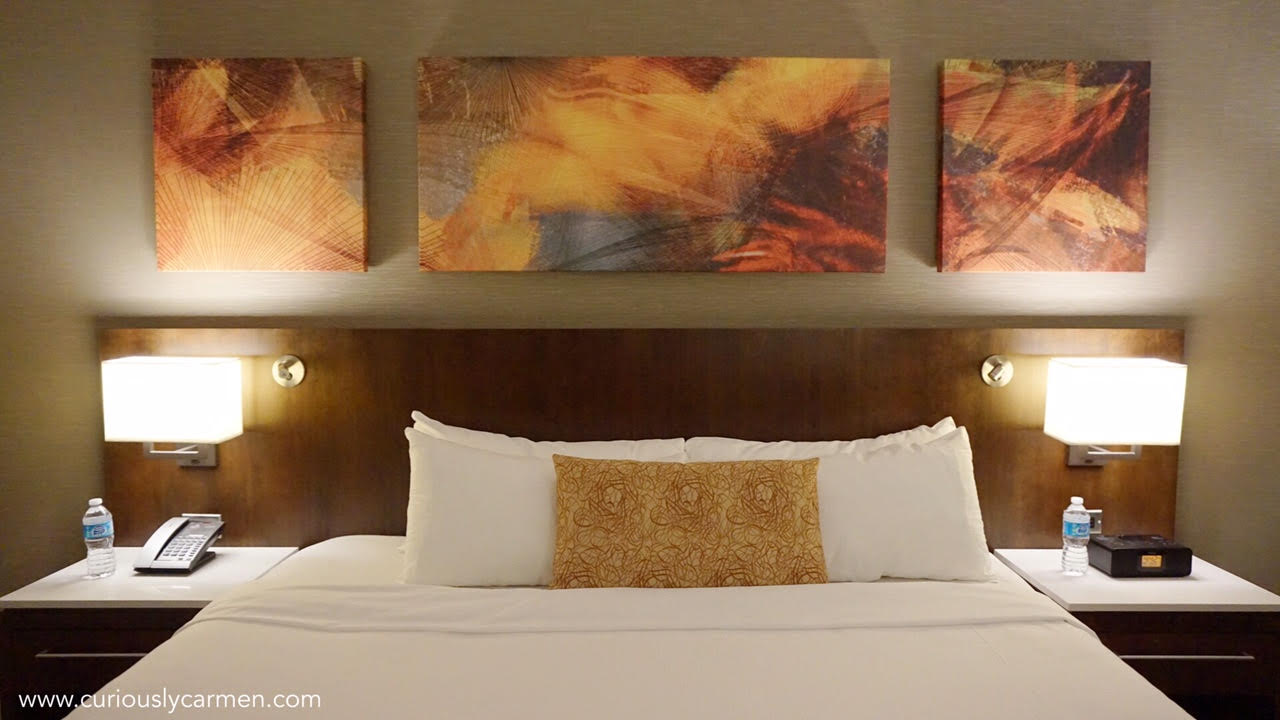 The bed was insanely comfortable, making it hard for me to get up each day! The pillows were also very soft and deep, and I found myself getting lost in them.
There is also a sitting area for guests to enjoy the view, should they choose the Water View suites. We found ourselves sitting here quite often, just watching the city.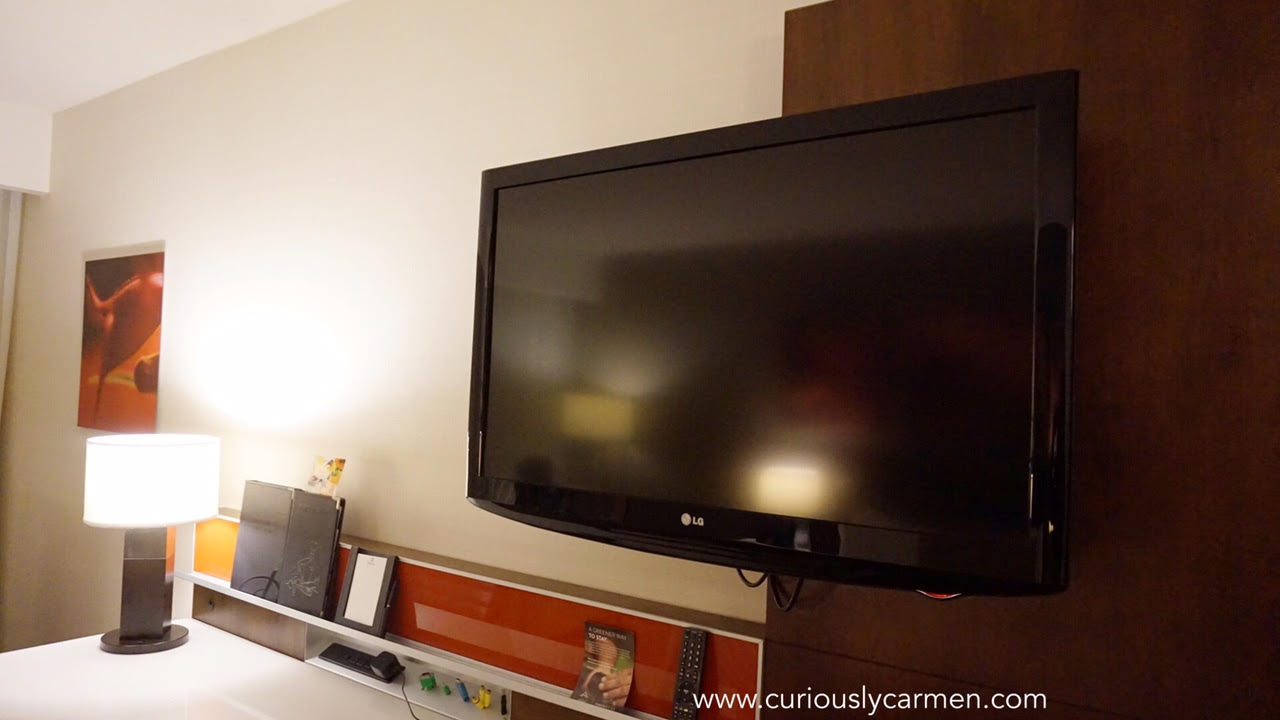 We also took advantage of the cable and TV, and enjoyed many Christmas movies! There are also adapter plugs that you can use to plug in your laptop. Speaking of technology, each room comes with free wifi. It was very reliable and fast, with no connectivity issues at all so yay!
The Delta also has an indoor swimming pool with floor to ceiling windows that face the inner harbour. We didn't bring our swim gear, but it looked like a great place to have fun and soak!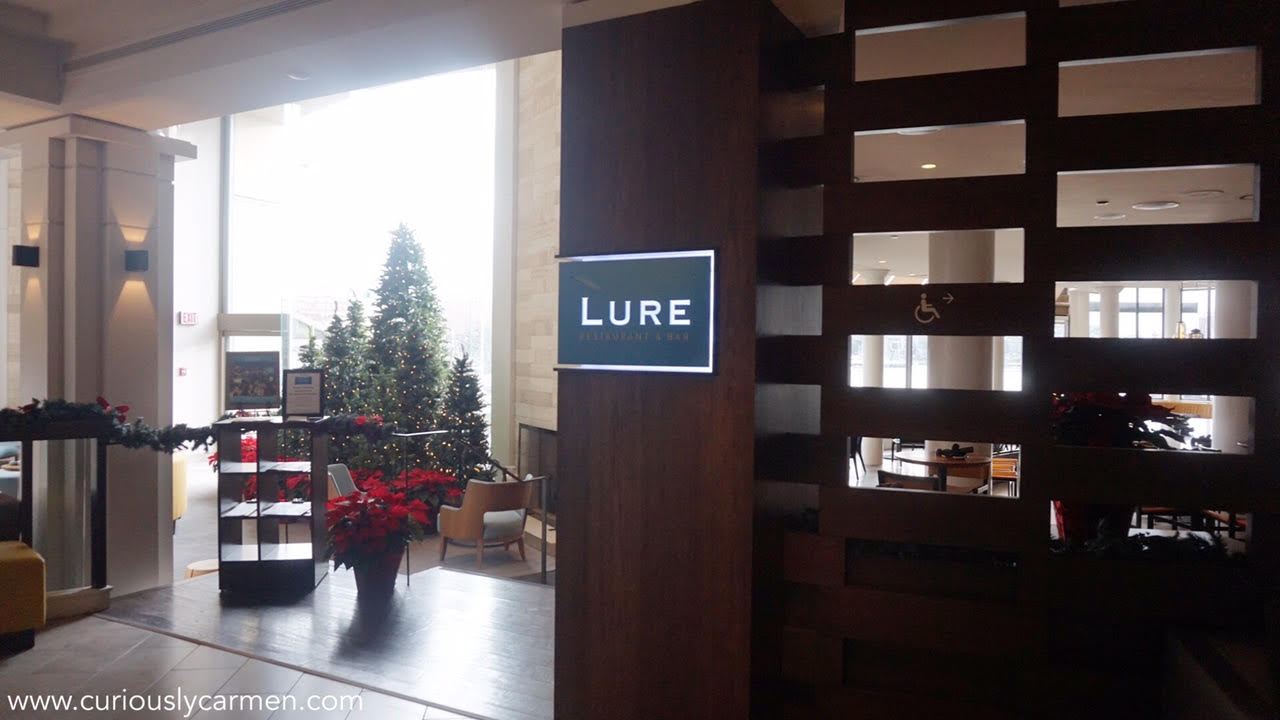 There is also a restaurant on the main floor! We didn't get a chance to try it, but the restaurant was buzzing with activity on both the Friday and Saturday nights we stayed. It definitely looked like the place to be. Plus, there is a beautiful view of the water in the restaurant as well.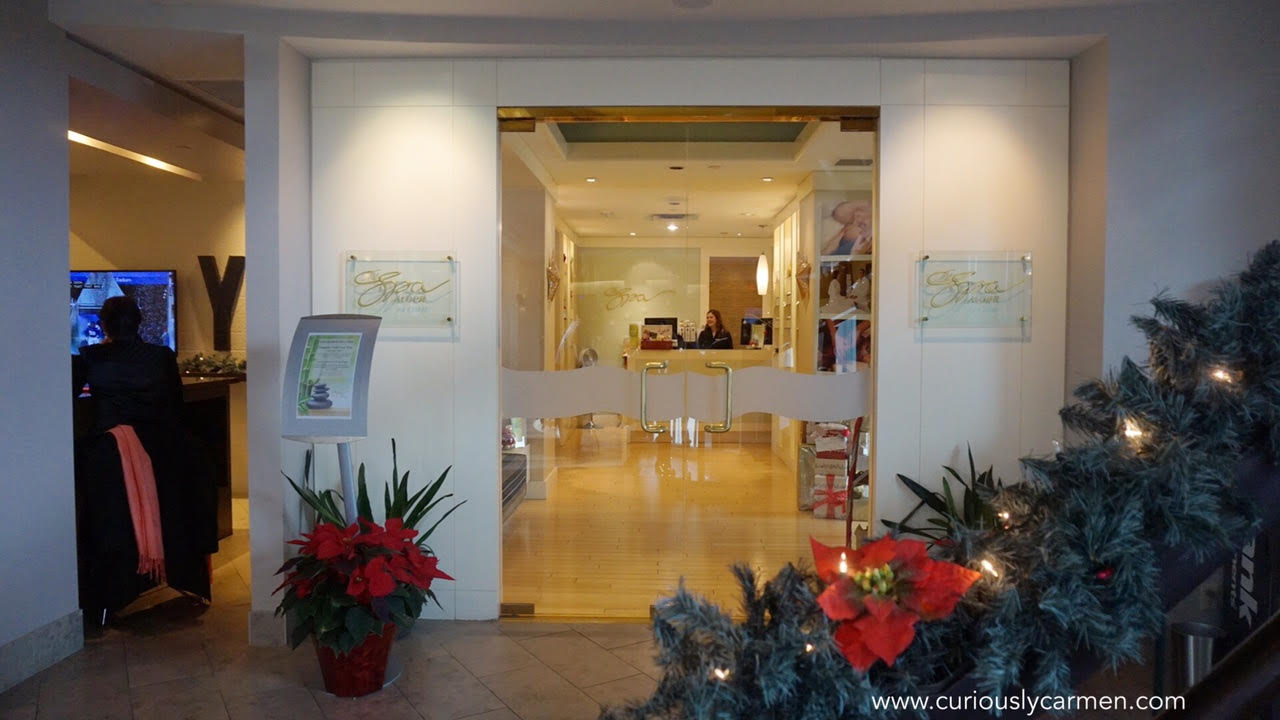 Want to relax and pamper yourself? The Delta Victoria also has a spa!
We really enjoyed our stay at the Delta Victoria. All the staff were really accommodating and nice, from the doorman, to front desk, to the cleaners. With the snowstorm, I had just purchased some new winter boots and was getting blisters while breaking into them (ouch). They gave me a bunch of bandaids to prevent them from getting worse and even a mini sewing kit to pop the blisters (I was too afraid to do that hahaha).
If you are planning on heading to Victoria, I highly recommend staying at the Delta Victoria. Rates begin around $160~ a night, depending on the type of room. For more information, visit the Delta Victoria Ocean Pointe website!
Keep an eye out for a couple more posts on Victoria!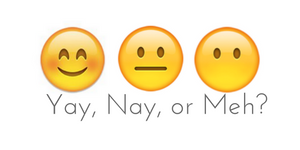 Yay!
Disclaimer: This suite was offered to me at a discounted media rate. Opinions are my own.