Taishoken Ramen has been on my must eats list for a good few months now. The sad thing is that I've tried to come here twice, which have both failed. Third time is the charm I guess, as the boyfriend and I finally  found ourselves here one early evening.We had just finished walking around the Christmas market and Taishoken had just opened, which was perfect timing because I didn't want to wait in line in the cold. He dropped me off first, and there were still a few minutes before the doors actually opened.
Around 4:58, there were three other parties starting to line up too. The size of Taishoken was pretty standard for a ramen shop, warm and cozy. I chose a table furthest from the door because I was quite cold that day, and didn't want to feel the breeze of the door.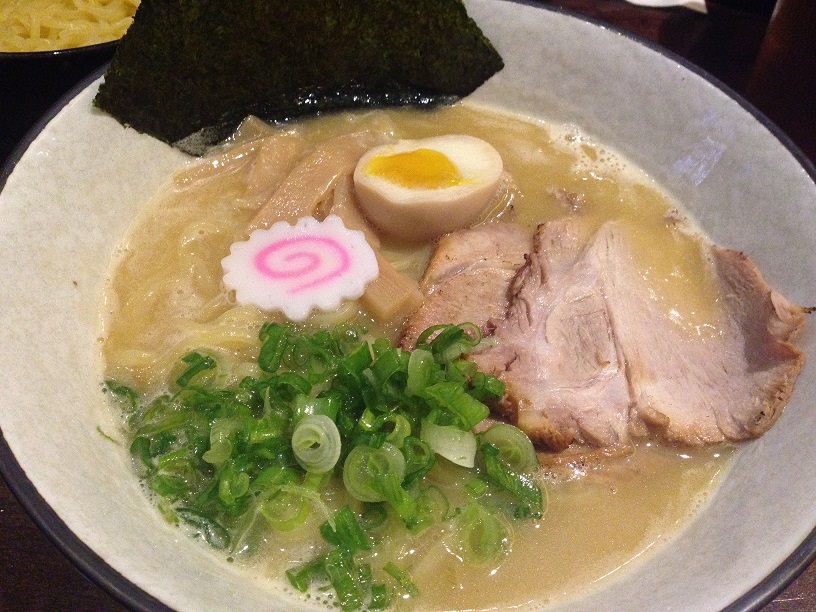 Of course, I ordered the shio tonkotsu ramen. Shio is my absolutely favourite ramen broth, anyone else? 🙂 Since I've been wanting to come here for so long, I had an idea of what it would taste like because I've read so many reviews. The shio tonkotsu ramen was very creamy, thick, and rich… perfect! The noodles were cooked al dente and had a nice bounce to it, I also loved how there were so much green onions! As for the pork shoulder, I found it slightly on the dry side, but that'd me trying to nitpick at something.
Can we also take a moment to appreciate the egg? It was cooked perfectly to my liking, with a bit of yolk oozing out. The egg was also marinated in some type of salty soya sauce broth, which made it taste even better.
I ordered a side of extra noodles, which was not a good idea because I was way too full afterwards! The bowl of extra noodles came in the side, which I divided up with the boyfriend. I knew there was no way that I would finish it myself.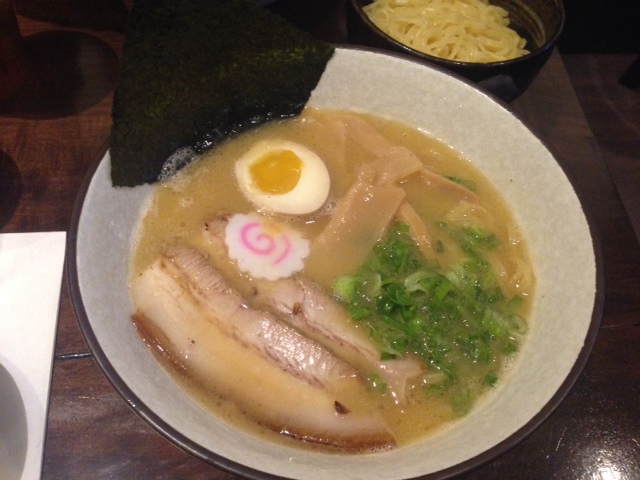 The boyfriend ordered the shoyu tonkotsu ramen. Like myself, he found the broth to be very flavourful and rich and his noodles were bouncy as well. However, he was disappointed with the pork belly meat because it was very rubbery and chewy. For something so fatty like pork belly meat, you would expect a softer, melt in your mouth texture. I've read on previous reviews that people had the same opinion as him too.
For both our ramen and the side of extra noodles, our total came to $21 without tax and tip, which is reasonable for dinner. Since we came when it had just opened, there was only one server who was doing her best to attend to every table and was very friendly. But the shop filled up every fast, so service was a bit slow but that's okay because she was trying to do everything herself. The chefs actually ended up bringing our food because the server was very busy.
Would I come back? Since it is in a somewhat convenient area and I won't have to drive through the downtown core to get a good bowl of ramen, yes. I don't see myself wanting to come back right away, but if I'm ever hungry at the office, Taishoken is a mere 7-10 minute walk away! I would also only come at obscure times because I don't want to wait in line for this.
-Carmen
PS. Merry Christmas eve to those celebrating Christmas! 🙂