The Heights neighbourhood has a plethora of cuisines to choose from… from the familiar to the more daring choices. However, the one thing that has been missing in that area is a bubble tea shop, ever since Pearl Drops closed down. I really miss that place.
So you could imagine my happiness when we were driving by this area and I saw a new restaurant signage indicating that they serve bubble tea! I was so excited that I messaged a couple of my friends right away to tell them. Sadly, I kept forgetting the name of the restaurant although it was in the back of my mind the next week… I wanted to read reviews on it but I didn't know the name and it did not show up on Zomato yet… ahhhh! The next time we drove by, I made a mental note to myself to remember the name. Jo. Ju. Jo ju. Jo ju hot pot….!!
Cheese was helping me on a project one evening in August, so I suggested that we go try that place out before working.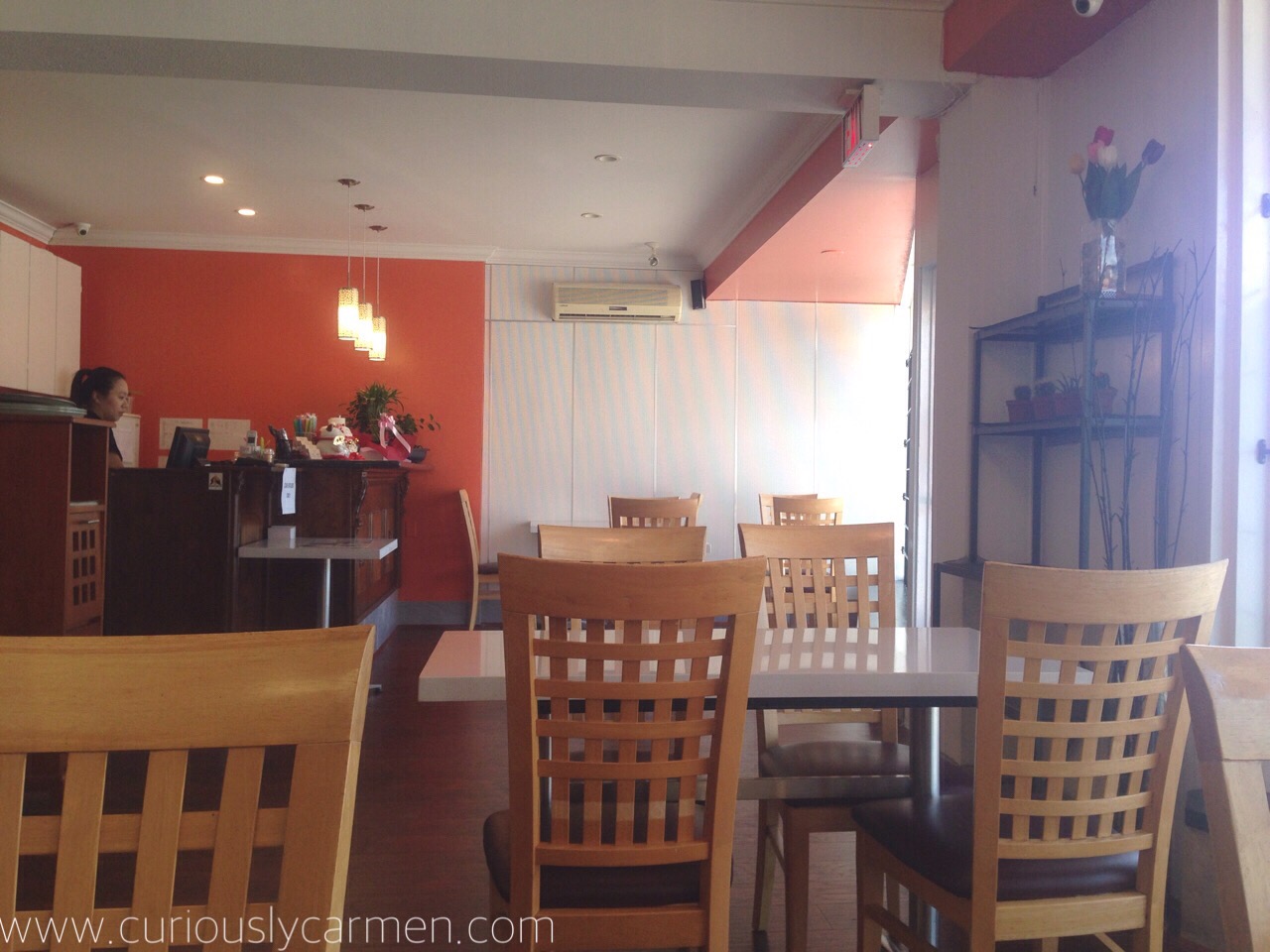 After parking at one of the many free parking lots in this neighbourhood close by, we arrived at the restaurant. It wasn't really busy, as you can tell from my picture above. We were seated pretty quickly and service throughout our visit was quick and friendly.
The restaurant was pretty clean and simple, most of the furniture there seemed pretty new. It was also pretty spacious and didn't feel too cramped, with lots of natural light coming through the big windows.

I really did not like the design of the menu, and I felt that the pictures looked very inaccurate.. as if they took it from the internet. Furthermore, Cinnamon had visited this place before me and sent me some pictures, which looked nothing like the menu pictures! So, a word of advice… don't order based on the menu pictures!
I ordered the seafood hot pot, which came with a bowl of rice on the side.
The broth did not have much depth and was pretty plain, but it wasn't bad either. It was pretty average. It came with an egg, some shrimp, fish balls, and a mussle which I found on the bottom. You could definitely tell that the shrimp came frozen and did not have a bounce to it.
However, the portion was pretty big. I came in the restaurant really hungry, but left really full from this dish! If you are just moderately hungry, I don't believe that you'll need the rice bowl.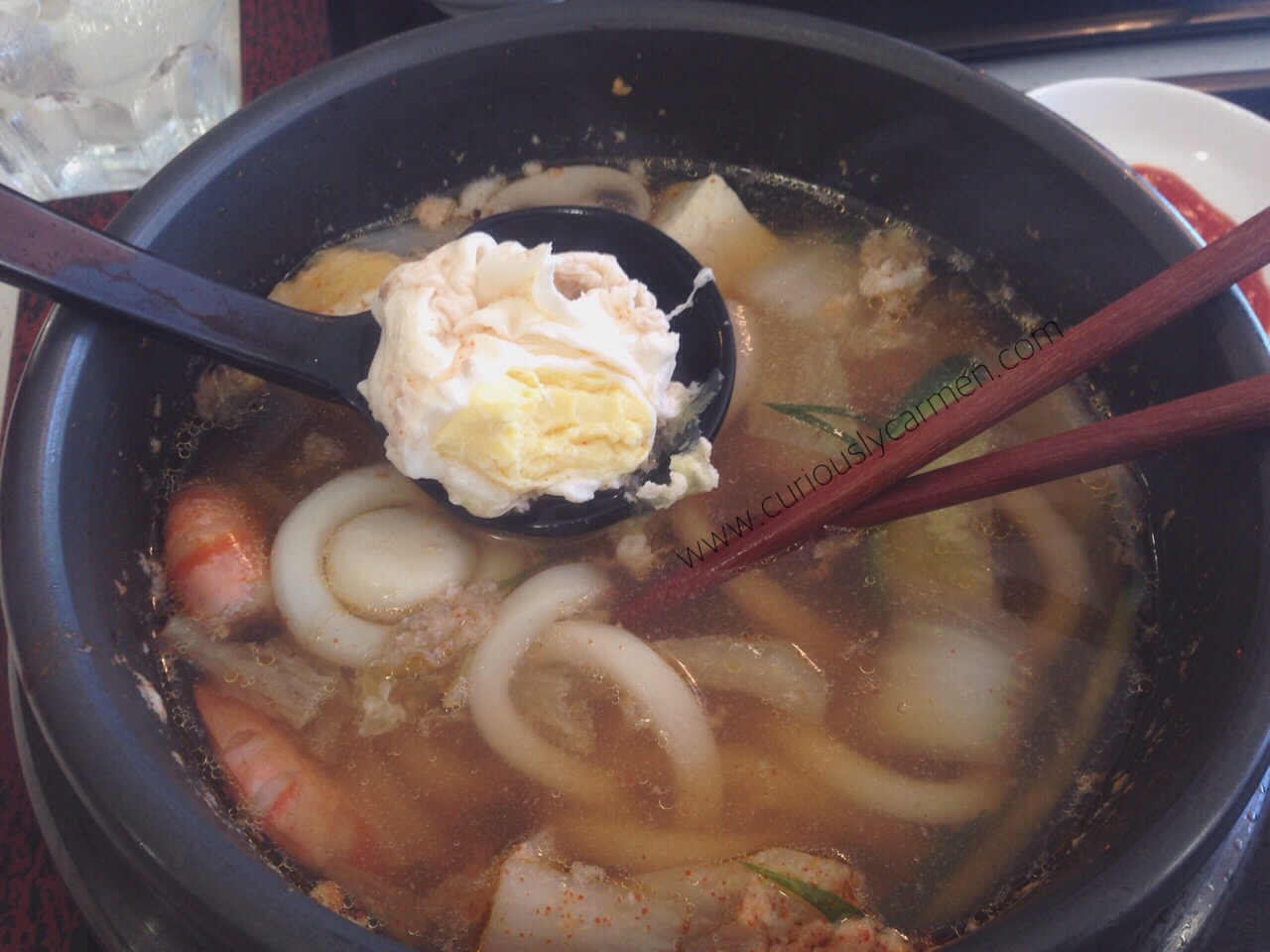 The egg came poached and hard, probably due to the hot temperature of the soup. If you're not a big fan of hard poached eggs, I would recommend that you let them know or it will come out as a hard poached egg.
I also ordered it with medium spice, you can kind of see the spice in the picture. I didn't find it spicy at all though.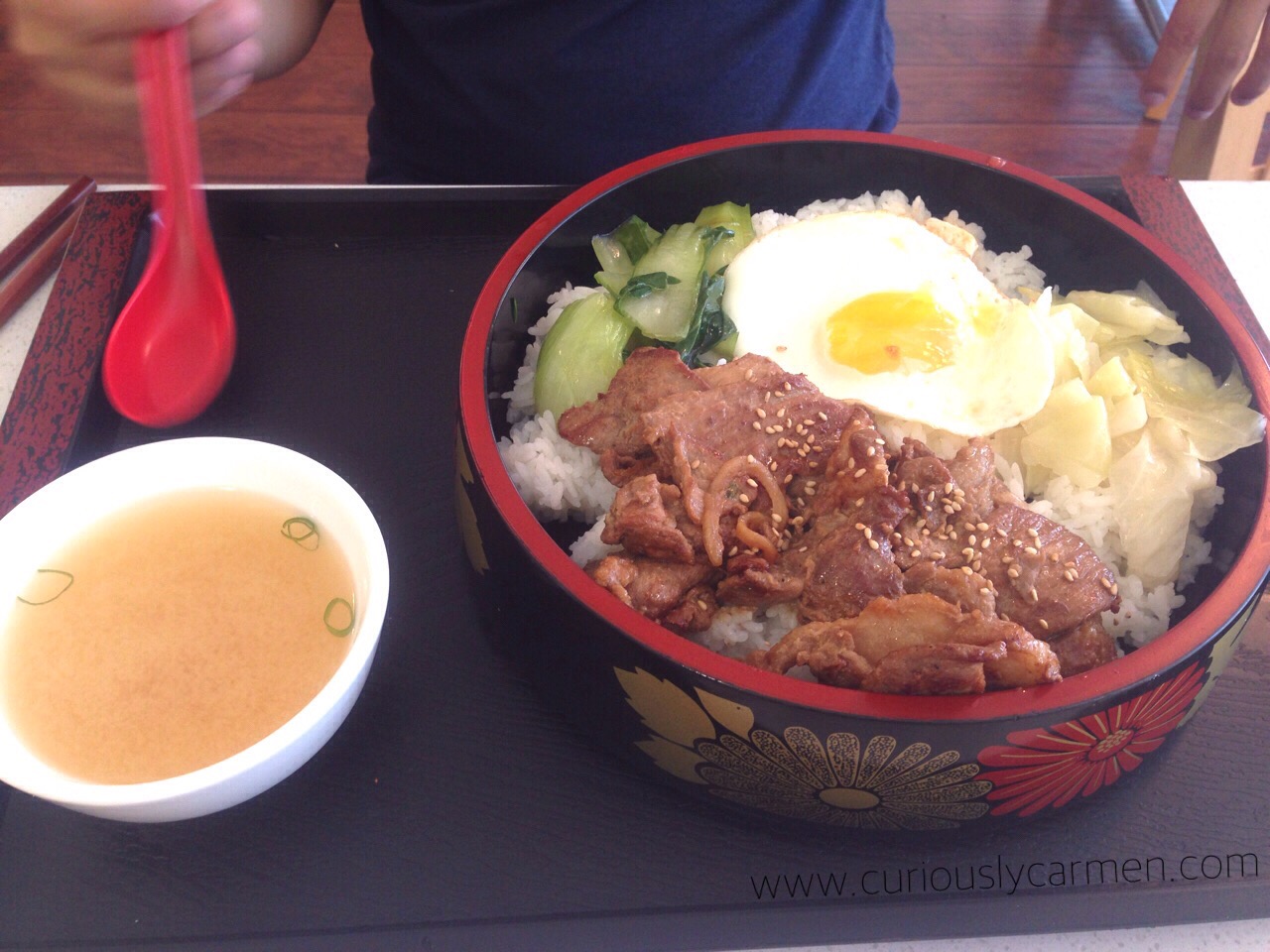 Cheese ordered the signature BBQ meat on rice, but sadly, he thought it was disappointing. There was nothing special about this, you could easily cook this at home for a lot cheaper.
Originally, we were going to try the bubble tea but were too full after our meals to think about ordering a drink!
Overall, the food at JoJu Hot Pot is  mediocre at best but it does fill you up. I know that they're new, so I'm willing to come back another time to see if they have improved. There is not much special about their food, nor is it bad.. it's just very plain, mediocre, and boring.
In a place like The Heights where there are plenty of restaurants to choose from, or just Vancouver in general, this is definitely nothing special or worth driving out for. It would be a place to go to if you were in the area, and definitely not a place where you would be craving.
Thanks for reading!
-Carmen