Mmmm, happy hour. Is it weird that I go to happy hour mainly for the cheap food instead of alcohol?
Cocoa suggested that we check out Earl's for happy hour after work a couple of months ago. They have a pretty good menu for happy hour, and one of the perks about Earl's is that they offer happy hour specials on Friday & Saturday nights too!
The last time I went to Earl's was over a year ago and it was for dinner, so it was my first time trying their happy hour. Here's how it went!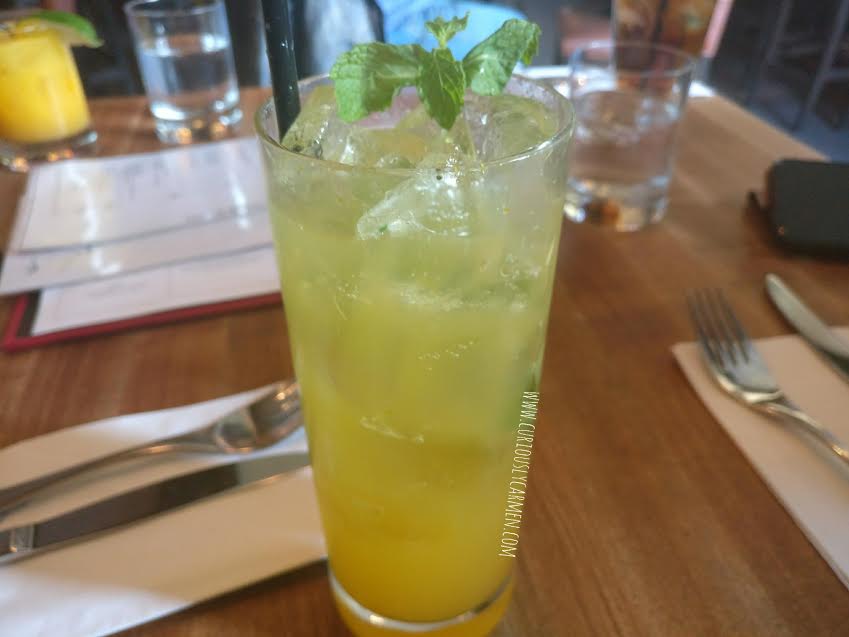 Virgin passion fruit limeade, $4.50: This came with passion fruit, mint, and fresh lime juice. It was a bit sour for my liking and I wish that there was more passion fruit flavour. Nonetheless, it was alright and a good non-alcoholic drink.
I should also mention that if you like highballs, they are only $3 during happy hour! Yes, I am aware that my virgin drink cost more than alcohol… when does that ever happen???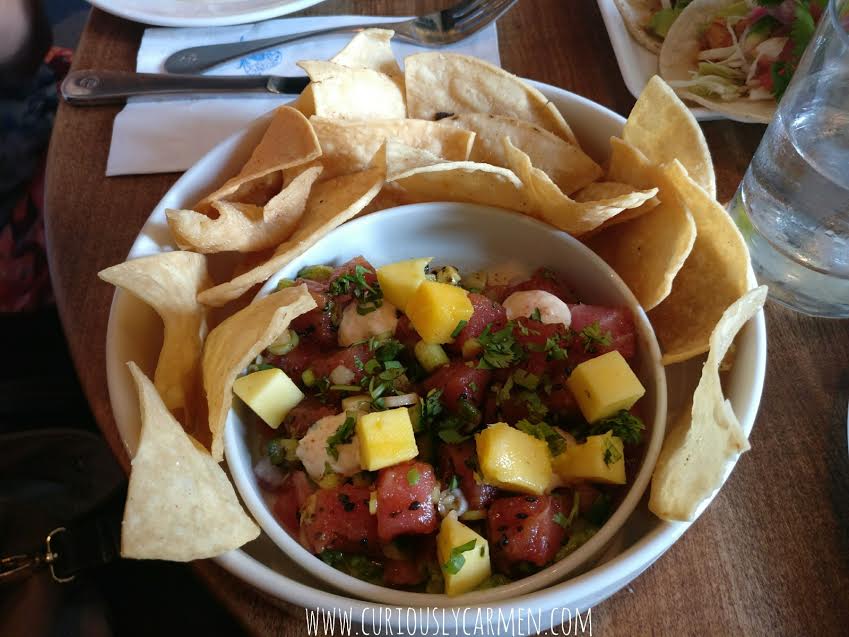 Maui Ahi Poke, $9.50: I can't sing enough praises about the ahi tuna poke… it was so delicious! In fact, I came back here a week later and ordered the same thing because I enjoyed it that much.
The poke came with some cilantro, mango, smashed avocado, and a side of chips. It was seasoned with sesame oil which is why I loved it so much. Whenever I make my own tuna poke at home, I use sesame oil as my main marinate so the poke at Earl's was exactly how I liked it!
I would recommend scooping the poke on the chips. A bit unconventional but the chips are really bland on its own. Think of it was a Western twist on poke?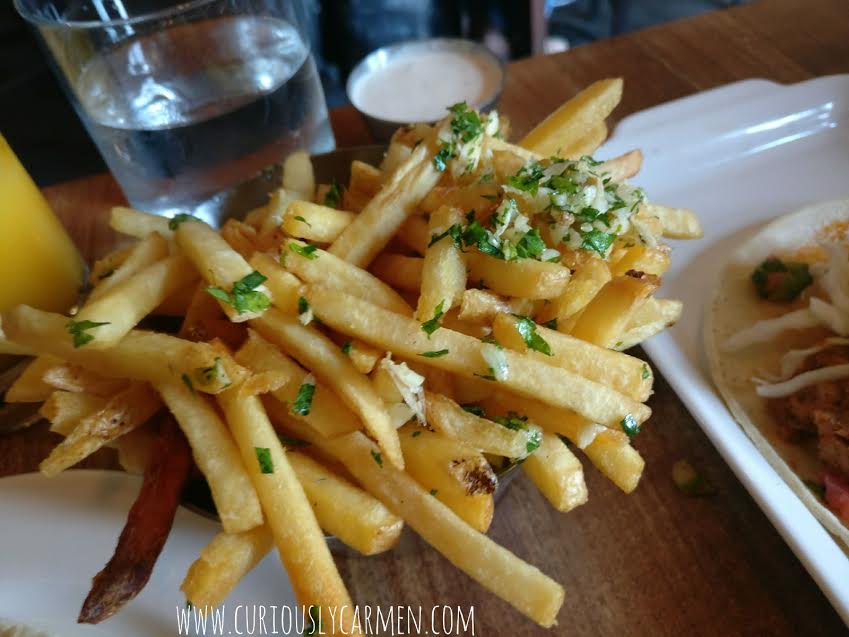 Garlic fries, $3.50: Cocoa and her friend decided to share this, but it was quite disappointing for garlic fries. There wasn't really any garlic taste at all. It tasted just like normal fries.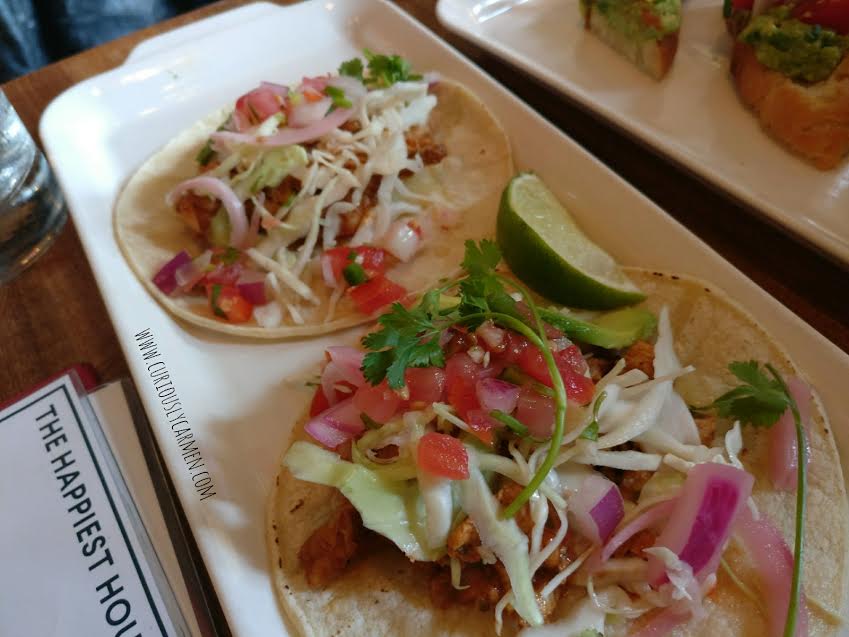 Chicken tacos, $7.50: We each ordered two chicken tacos for $7.50, which was a pretty decent price.
We all enjoyed the tacos. The ingredients were fresh and did a good job in filling us up.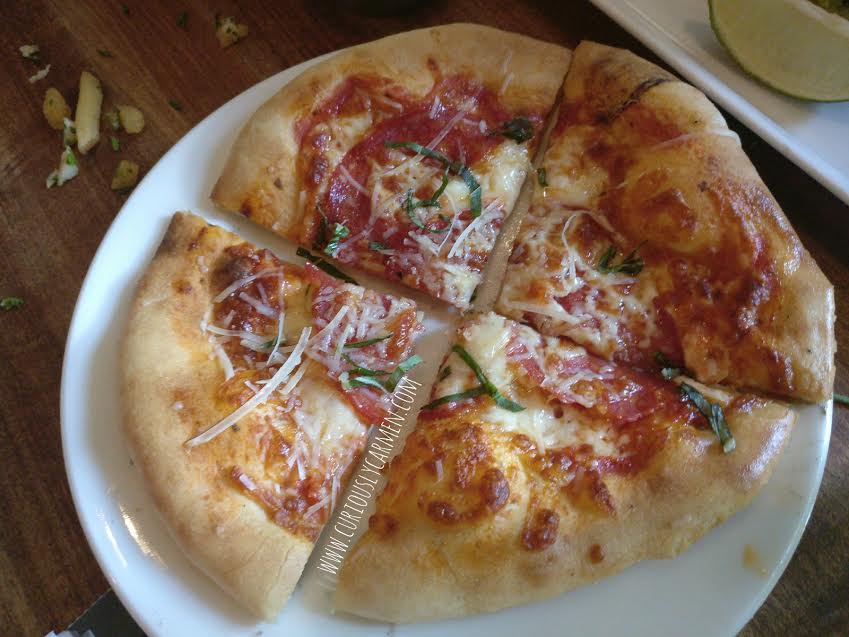 Margherita pizza w/salami add on, $5~: Without the salami, the margherita pizza was only$3.50 which is so cheap! However, do be warned that it is definitely a snack size and is quite small. Cocoa had no complaints about the pizza.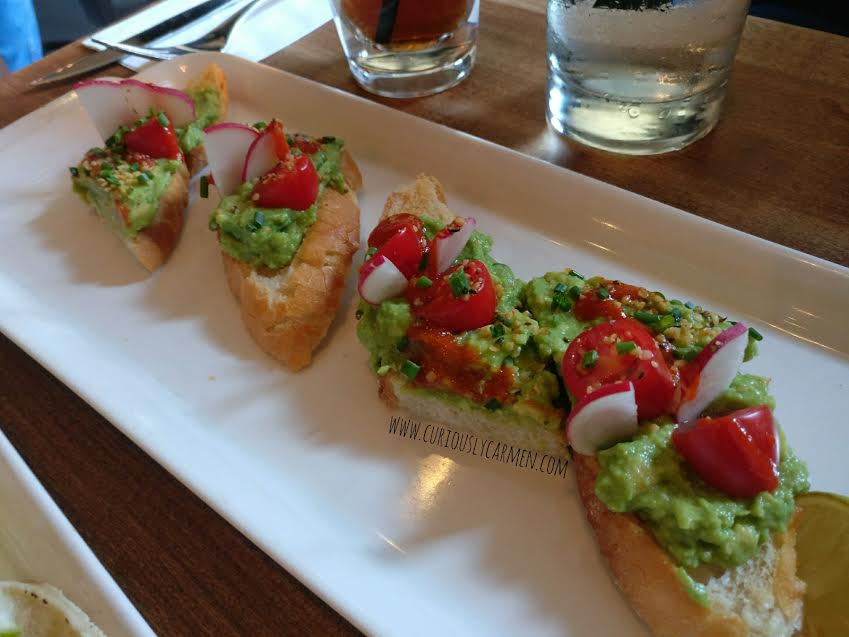 Avocado toast, $7.50: Cocoa's friend was curious about the avocado toast, so she decided to try it. I would be lying if I said I wasn't curious either but I never order it from restaurants as I can easily make it at home. I feel like avocado toast has also become so amusing ever since that businessman said in the news that avocado toast is the reason young people can't afford a house these days.
Anyways, the avocado toast was disappointing. There wasn't much flavour to it and it was really plain… definitely not worth $7.50.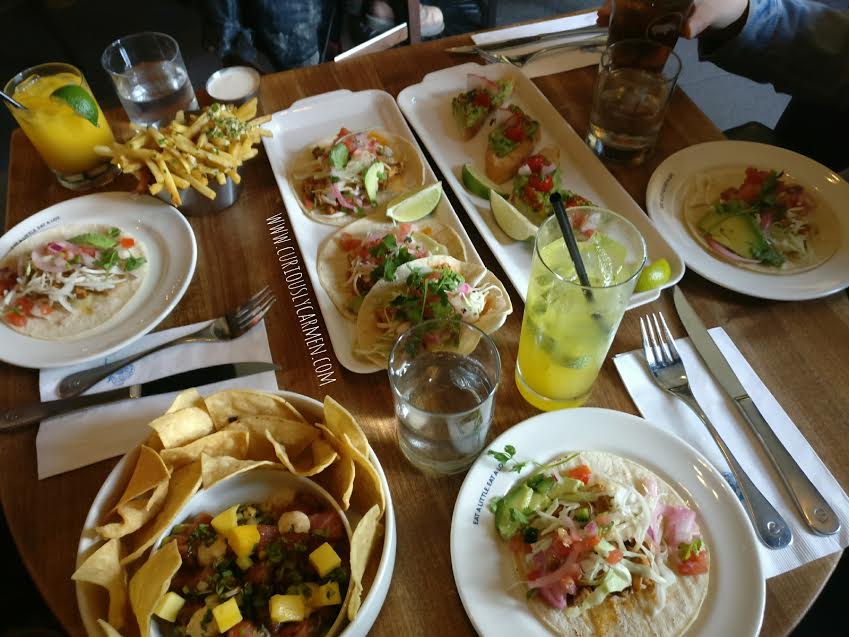 A shot of all our food! Overall, some food items were a hit or miss but I would definitely come back now that I know what to order and what to avoid. The prices are great and it is a good place to go to hang out over food. And now that you've read my review, you can learn from our mistakes and not spend your money on the items that weren't worth it 😉
Service was spotty and a bit slow at times, they also forgot Cocoa's poke and we had to ask them about it. On my second visit here the following week, we were seated and waited 15 minutes for a server. Finally, one of the servers there noticed that we had been sitting there for awhile with no one so he ended up helping us for the rest of the night.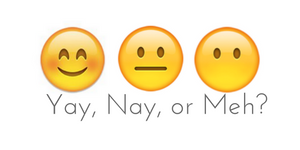 Yay!