The boyfriend and I are avid sushi lovers. On any given day, we are probably eating Japanese food or otherwise just cooking at home. One of our favourite places to go is Ebisu, although we don't go there as often as we'd like.
After a busy summer semester, we decided to celebrate by going to Ebisu in Richmond! I wish I remembered to take a photo of our booth, but unfortunately, I didn't. We were seated in a booth right next to the bar, and was able to see the exorbitant array of alcohol up close. Although I'm not a fan of hard liquor, their collection was truly impressive and pretty cool!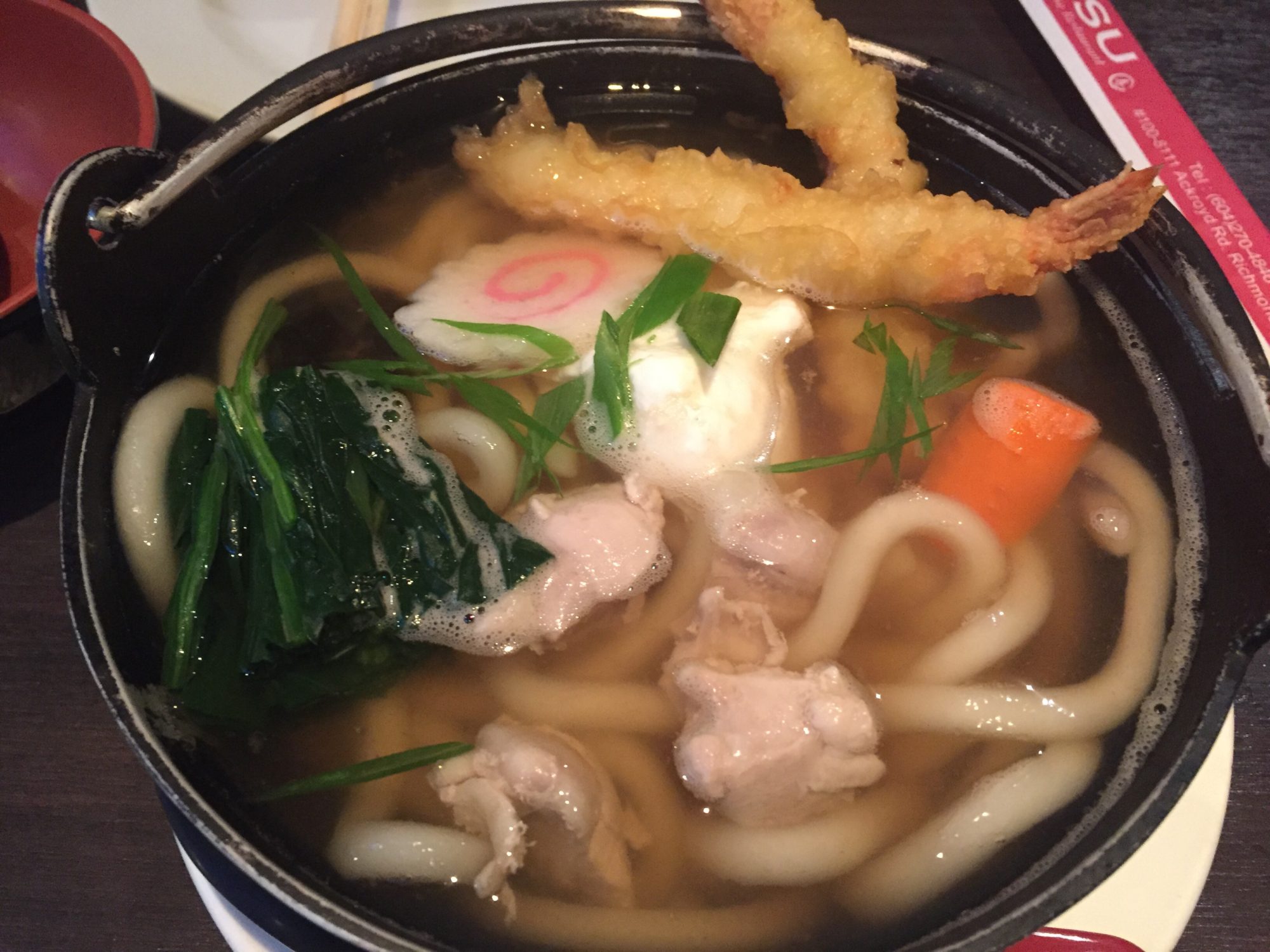 Prawn tempura nabeyaki udon, $11.50: The price for the udon was a bit steeper than what I normally would pay, but Ebisu is a bit more upscale. I don't like when the tempura comes inside the soup, as it makes it soggy. We quickly took the tempura out before it got super soggy.
This dish was comforting and filling, and had a good amount of udon in it. It could have used a bit more chicken, and the breast was a bit bland but still juicy. The boyfriend really enjoyed the soup, which was a bonito base.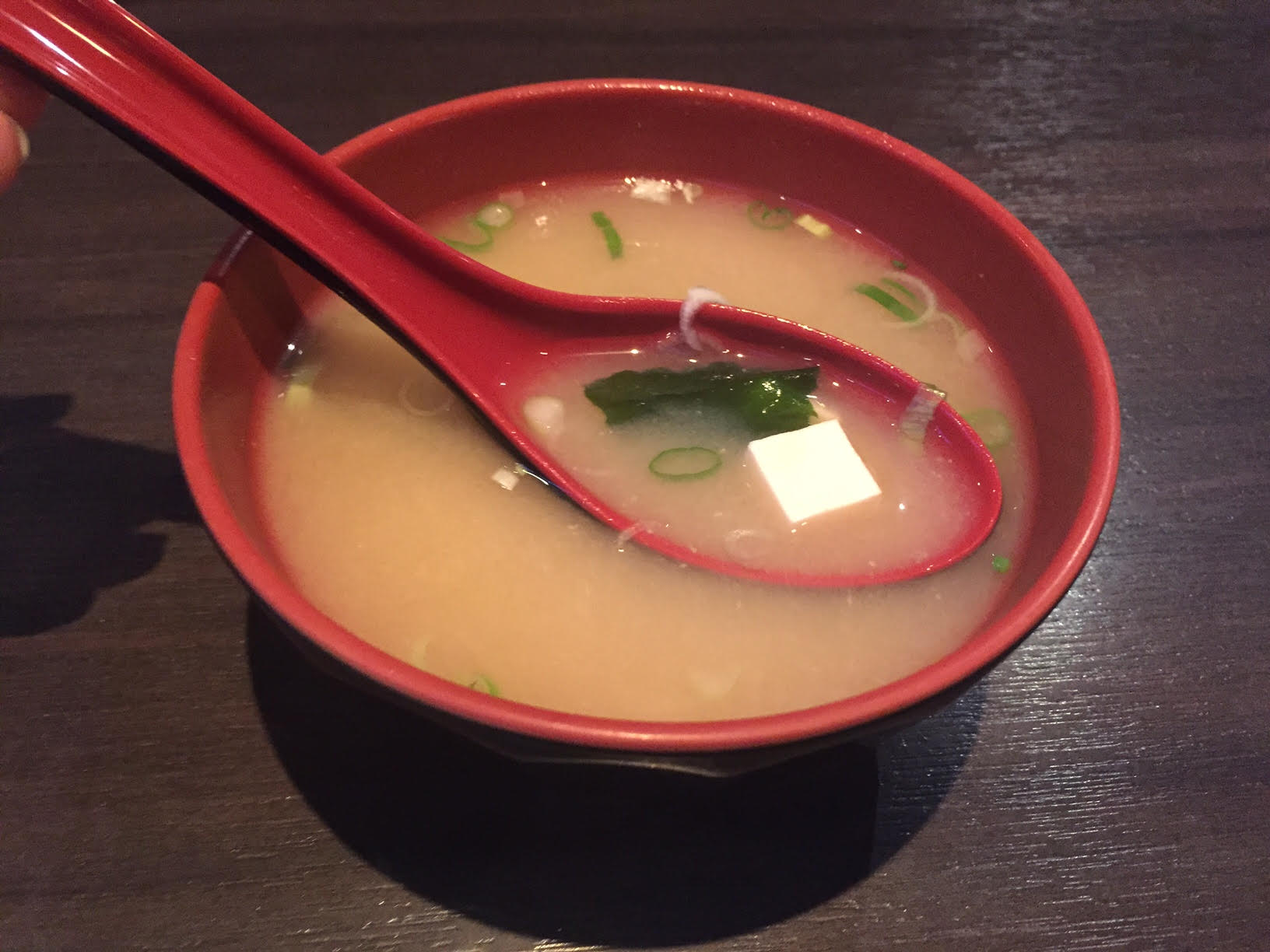 Miso soup, free: This came with the other dish. The miso soup was pretty standard, but I liked how it came with a good amount of tofu and seaweed inside.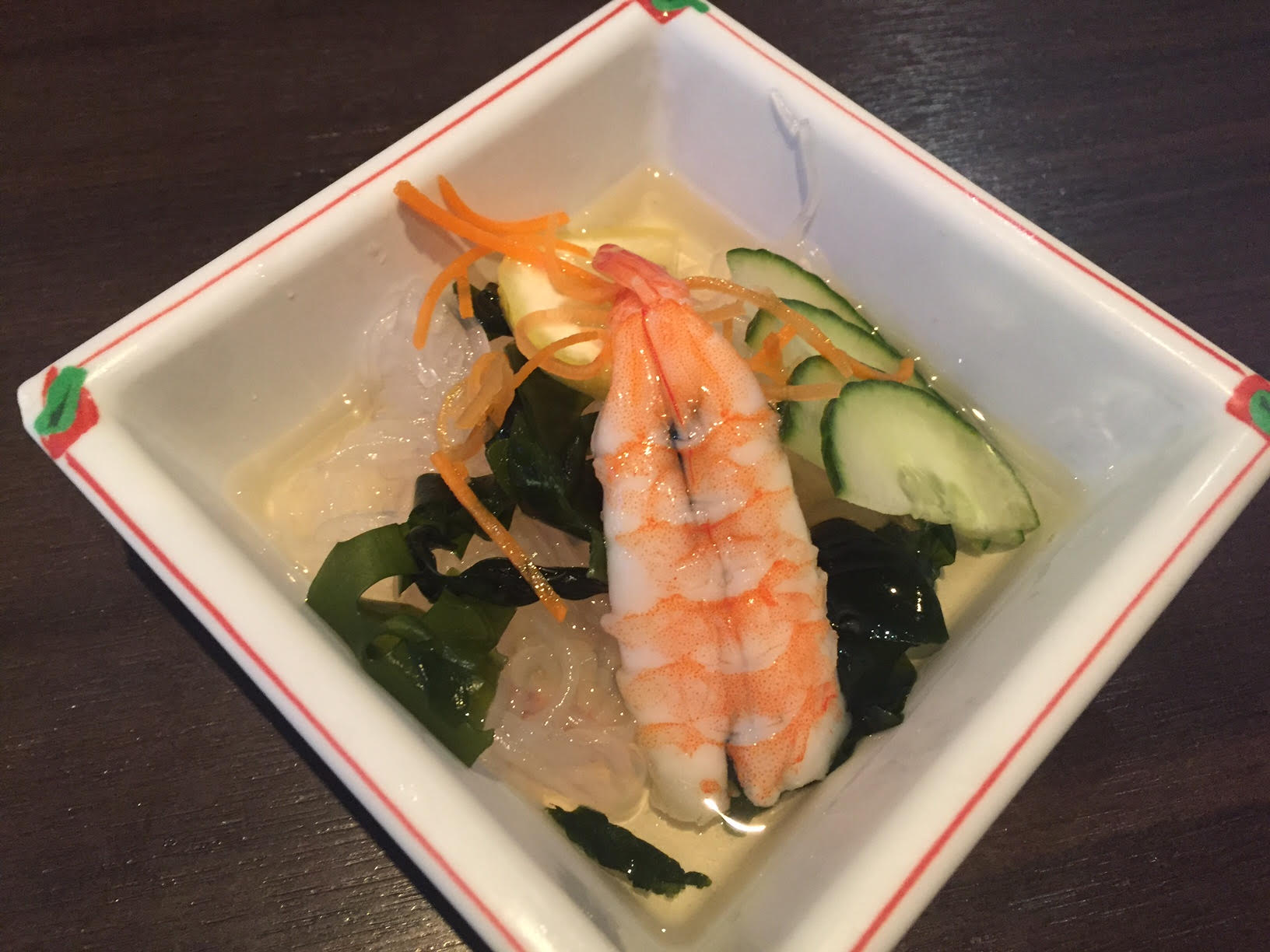 Ebi sunomono, free: Again, this came with the party boat that we ordered. Both of us aren't really big fans of ebi sunomono, but this one was pretty standard.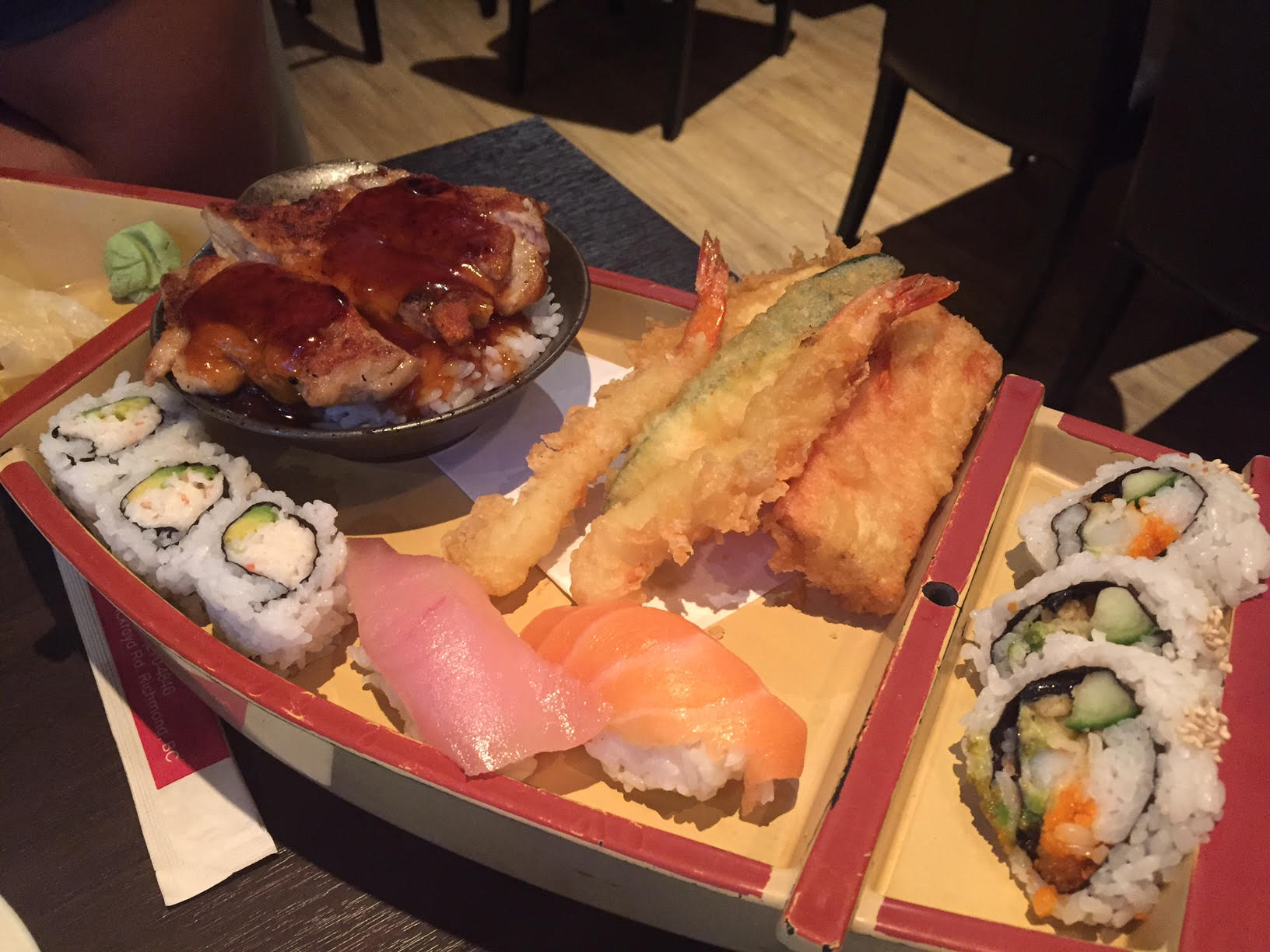 Chicken teriyaki boat, $14.95: Don't let the giant boat fool you, because the boat is actually only good for one person. It looks big but it isn't really thaaaaat much food.
We really enjoyed the chicken teriyaki. The chicken was very juicy, and the skin had a nice smoky crunch to it. The tempura tasted fresh. Meanwhile, the 3 pieces of california roll and 3 pieces of dynamite roll were pretty standard.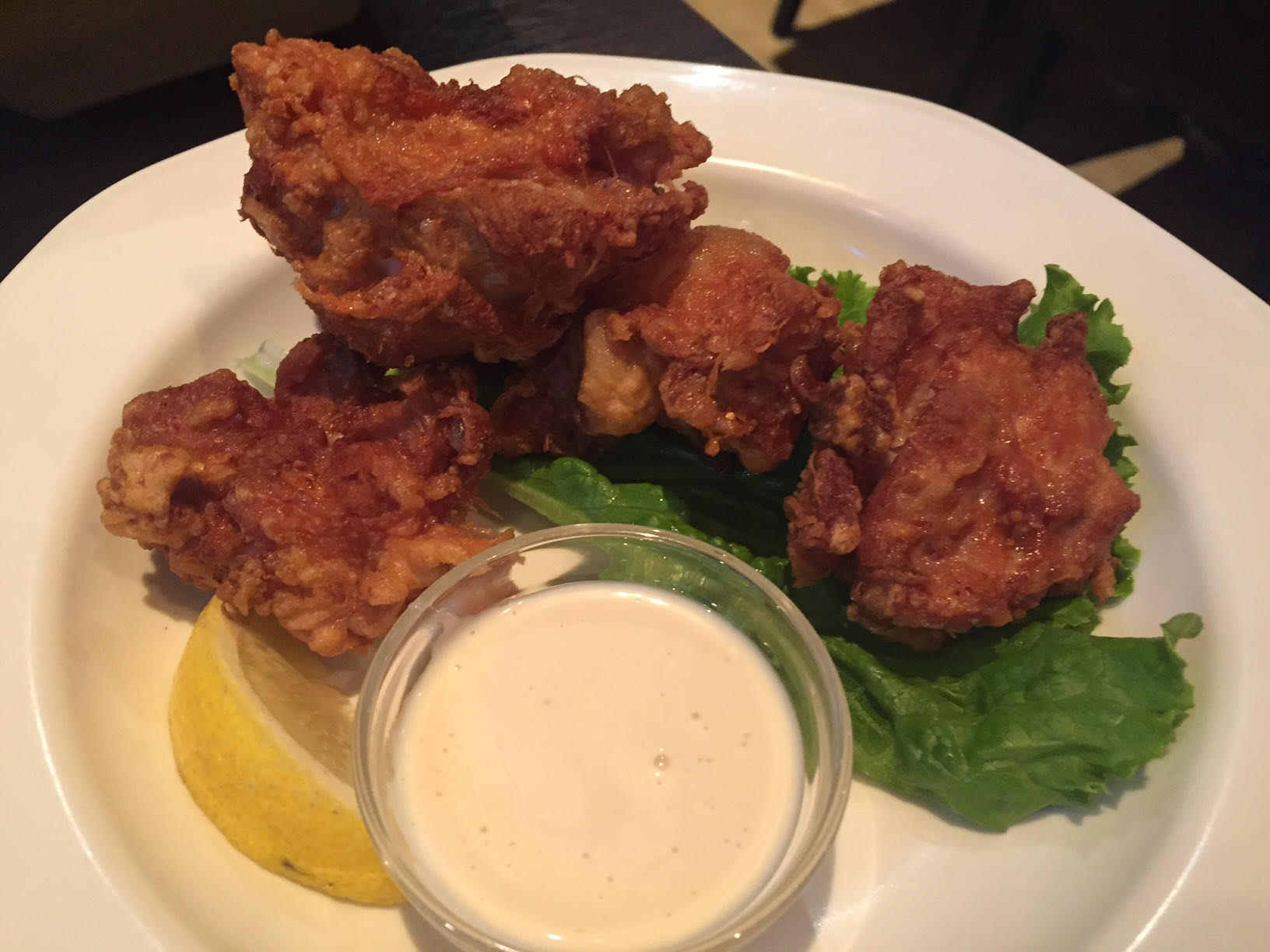 Chicken karaage, $8.25: Yum, this was delicious! My stomach is pretty sensitive to oily foods though, so I only ate the small piece. However, it was very crunchy and fresh! We would definitely order this again. Although, we came back to this location a year later and the chicken karaage was not as good.
All in all, we enjoyed our visit to Ebisu and will be back to one of their locations. The service was a bit slow at times though. There were a couple times where we were trying to order/get our bill, but the server was cleaning and wiping down the tables for closing.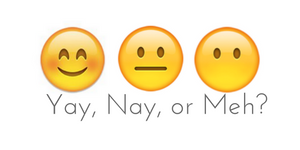 Yay!