Hi everyone!
After buying Sephora's Draw the Line 2014 set and using most of the products for two months now, I decided it was finally time to talk about them! One of the products included in this year's set was the Marc Jacob's Highliner gel eye crayon, which retails for $30 Canadian (full sized product) at Sephora. The set only included the sample size, which was half the size of the full but I still thought it was a good deal with the set!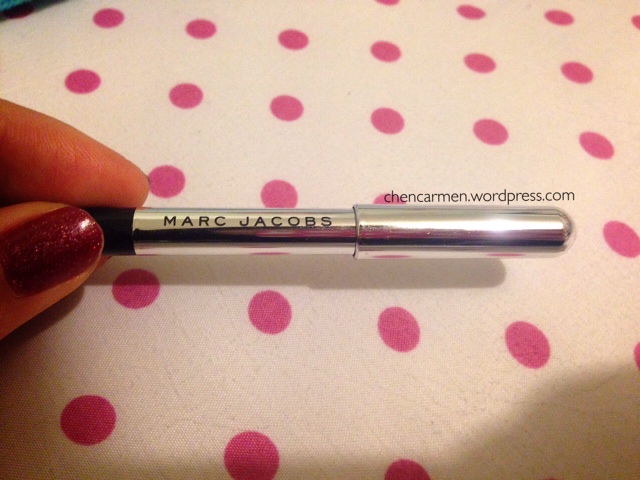 Funny story, I wasn't actually planning on using this until I had finished one of the other pencil liners in the set. Of course, I accidentally misplaced that one somewhere and the rest of the pencil liners I had weren't that great, so I decided on opening this one.
It seems like gel liners are all the rage right now, and for great reason too! I remember the first time I tried gel liner, it was one of the gel pots from MAC back in high school. Ever since then, I've loved gel liners for how smooth it glides on your eyelid and the intensity of the colour. Gel liners are  more pigmented due to the way that it is formulated.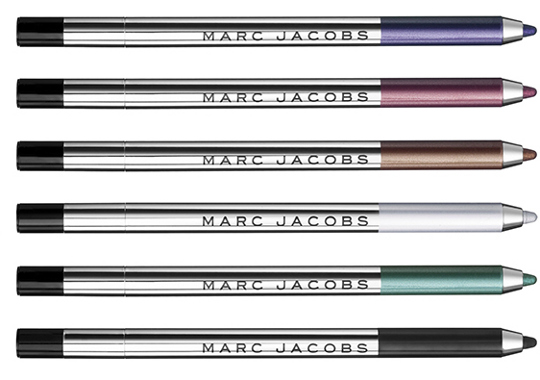 Combining the gel and crayon eyeliner into one, the Marc Jacobs highliner was born!
I can't think of a single negative thing about this product except for the cost, maybe. At first use, I loved how smooth and easy it was to apply, and how pigmented and intense the colour was. It also does not smudge the whole day and night, and is waterproof.
In fact, this eyeliner is all that I've been using lately since it seems I'm always in a rush in the mornings now. It takes me 15 seconds to quickly tight line my eyes, and what results is an intense and striking black that lasts all day! Any makeup product that is easy and fast to apply, and long lasting, is good to me.
One thing I don't like about pencil products is having to look for my sharpener. This product comes with a built in sharpener so you don't have to worry about it becoming dull. It also comes with a twist up bottom!
I've also been looking for a replacement gold liner since my favourite gold shade of the Sephora + Pantone has been discontinued (how sad), I might give the champagne shade a try next time I'm in Sephora. But at $30 a pop, it does not come cheap =( However, I've come to realize that I much prefer high quality eyeliners that are worth the investment, than a cheap one which smudges or does not last the whole day- the annoyance and retouching up is not worth it. Which means I need to carefully manage my money (aka no more useless sugary drinks or random snacks)!
What are your thoughts on gel liner? Have you tried the Marc Jacobs highliner before and what did you think of it?
Thanks for reading!
-Carmen