Fun fact- my mom is a competitive ballroom dancer, which means she has a big makeup collection for her performances! She usually wears drugstore makeup and doesn't like to splurge on makeup products, but she was looking for a very high grade and long lasting full coverage foundation for her performances.
This was already 5+ years ago, but the lady at Sephora recommended a Smashbox foundation, which was my first introduction to Smashbox. Being the curious teenager I was, I decided to try it as well. Unfortunately, we both did not like the foundation at all! It was very thick, oily, and uncomfortable. I hope they have since improved their formula!
Since then, I tried a sample of one of the Smashbox primers (forgot which it was) and it made me break out. As you can see, my experience with Smashbox hasn't been positive so I haven't really tried any of their other products for a long time, until now! Hopefully, their lip products would be better for me than their face products???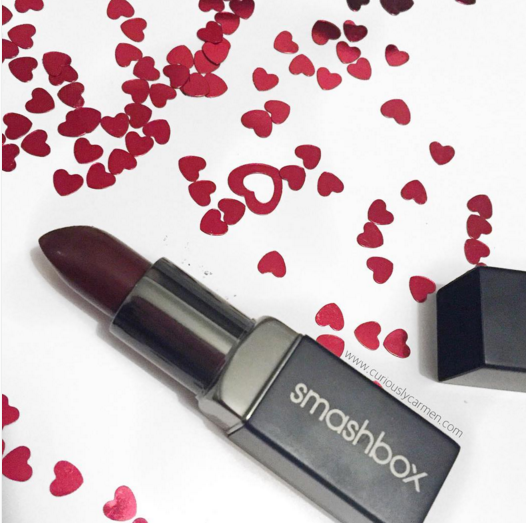 I bought this lipstick 'somewhat' impulsively. I say 'somewhat' because I was looking for a dark, deep burgundy lipstick for awhile now although I didn't know which brand I wanted. I went to Sephora one weekend and after looking around for awhile with no luck, I asked one of the girls there if they carried a lipstick similar to the Too Faced melted in berry red.
(I would have just bought the Too Faced liquid lipstick, but had a bad experience and ended up returning it. I know, I am probably one of the only people who don't like the melted lipstick line! I wish it turned out for me because their shades are gorgeous.)
The girl suggested the Smashbox Be Legendary line in the shade witchy. I didn't want to keep looking anymore, and when she swatched it for me, it was the definitely the perfect vampy shade I was looking for!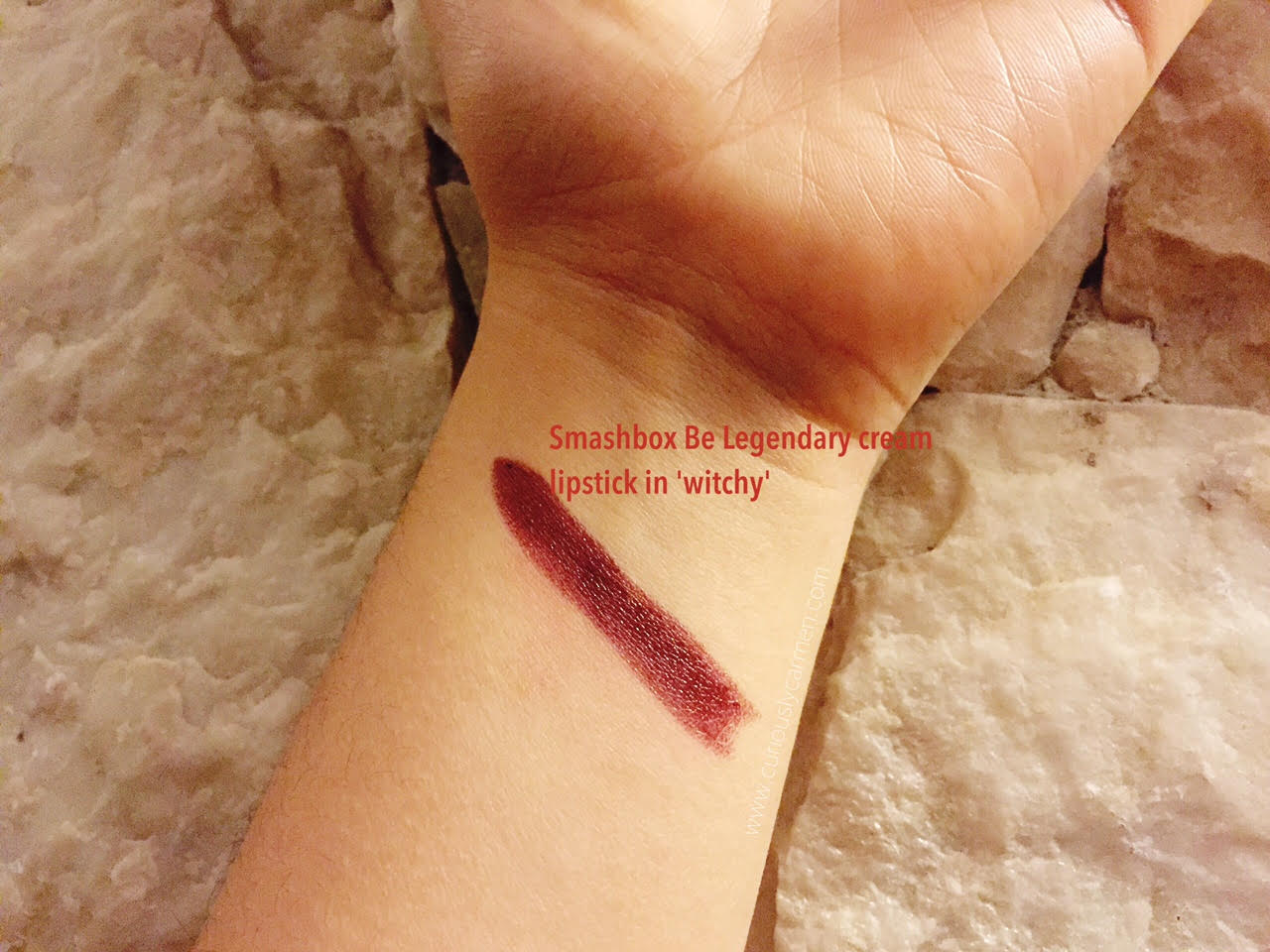 The Smashbox Be Legendary line is available in both matte and creamy shades. As you can see from the swatch, witchy is part of the cream line. I honestly didn't have a preference for matte or creamy, I just really wanted a dark and vampy shade!
As advertised, this lipstick is pretty creamy, smooth and moisturizing. It is also nicely pigmented. My favourite part of this lipstick is how smooth and non-drying it was.
However, I did find that the lipstick did apply unevenly. You can slightly see on the swatch that the shade is a bit uneven. You can't really see the unevenness in real life or in pictures though, unless you look really carefully. I also found that there were small 'specks' of colour when applying.
I fixed this by dabbing the specks off with a napkin or by using more product to cover it up.
Overall, I think this lipstick is alright. I don't think I would repurchase this as there are cheaper options out there, but I don't hate it either. I really love the shade and how creamy it is though!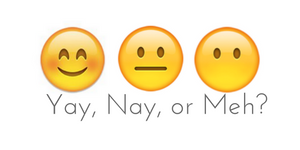 Meh…
Thanks for reading!
Carmen