The husband and I have a few staples when going to Richmond, and we usually don't venture outside of them because they are all so delicious! However, this time, we were wanting Taiwanese food. We were debating between going to Chef Hung at Aberdeen or returning to Pearl Castle. In the end, we decided to go to Chef Hung since we would be in the mall anyway.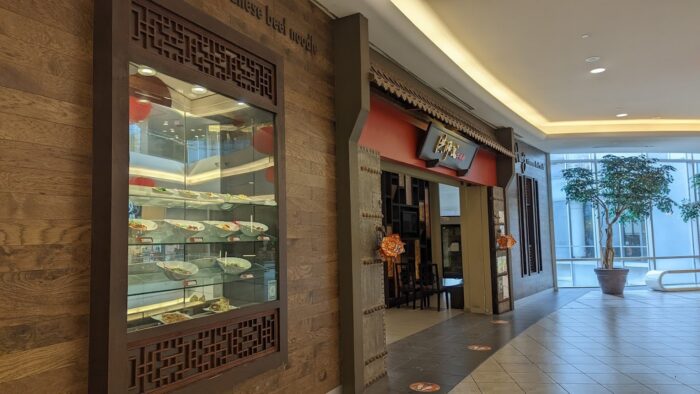 It's been awhile since I've been to a Chef Hung location. I remember going to the one at SFU when they had just opened up, which according to my blog was almost five years ago. I always get Chef Hung and Wang's mixed up.
When looking at the Google reviews, we were a bit alarmed when we saw such low ratings… but we still wanted to try it and develop an opinion for ourselves.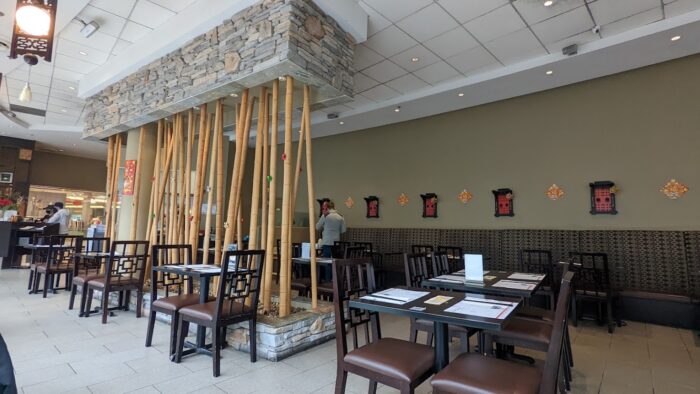 The restaurant was pretty quiet when we came on a weekend afternoon. I found that most restaurants in Richmond tend to get busy after 12pm, so we usually try to come a bit before 12pm.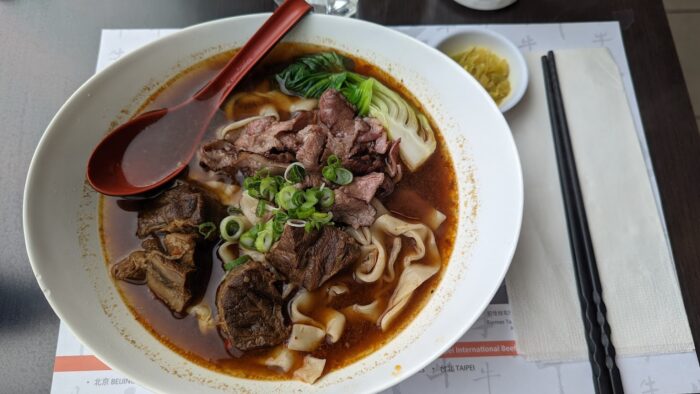 Champion beef shank with noodle in soup: I got the standard Taiwanese beef noodles. The ones here came with beef slices in addition to beef shank. I would have just preferred beef shank when eating Taiwanese beef noodles, but not a big deal!
Considering the low Google reviews, I found my noodles to be pretty good and satisfying. Reviewers did mention that the noodles were too salty. This visit was from almost five months ago so I don't remember the exact details and if I also found it too salty, but I do remember that the noodle soup was decent and I'd order it again.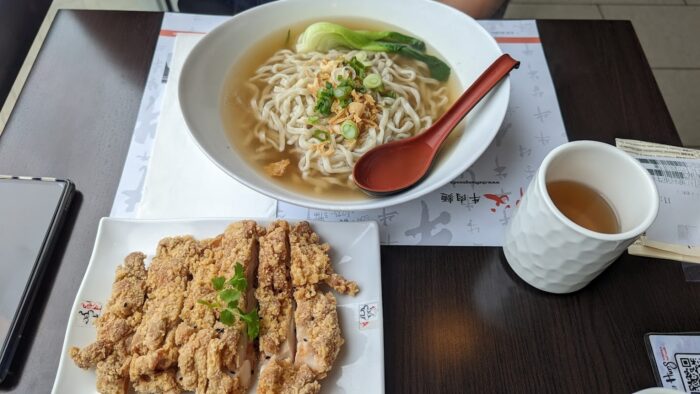 Taiwanese deep fried chicken with clear noodle soup: The husband was craving Taiwanese chicken nuggets. The chicken nuggets here were also prepared differently. The seasoning was not the usual Taiwanese chicken nugget seasoning with the five spice powder, so it was a bit disappointing for me. They were just plain fried chicken cutlets. The husband didn't mind though, as the chicken cutlets were fresh, crunchy and juicy.
Overall, we weren't sure how our meal was going to be after seeing the low reviews. But it ended up not being bad for us, and we'd come back again if we were at Aberdeen Mall. It is nothing that spectacular or worth purposely driving out for (unlike Red Beef!), but it's satisfying enough.