This visit should be officially named as 'Two girls who knew they ordered too much, but everything is good here so they had to order a lot'.
I've been meaning to try Mr. Red Cafe for months now, if not almost a year! Every time we drive by, I make a mental note to try it but it never works out. Well, I was finally able to try it back in June! This is a review of their original location in East Van. Based on the success and popularity of this location, another one opened on Broadway Street earlier this year.
Mr. Red Cafe is not your typical Vietnamese restaurant! Their dishes and food are based on northern Vietnamese cuisine, which is slightly different from the usual which is the south.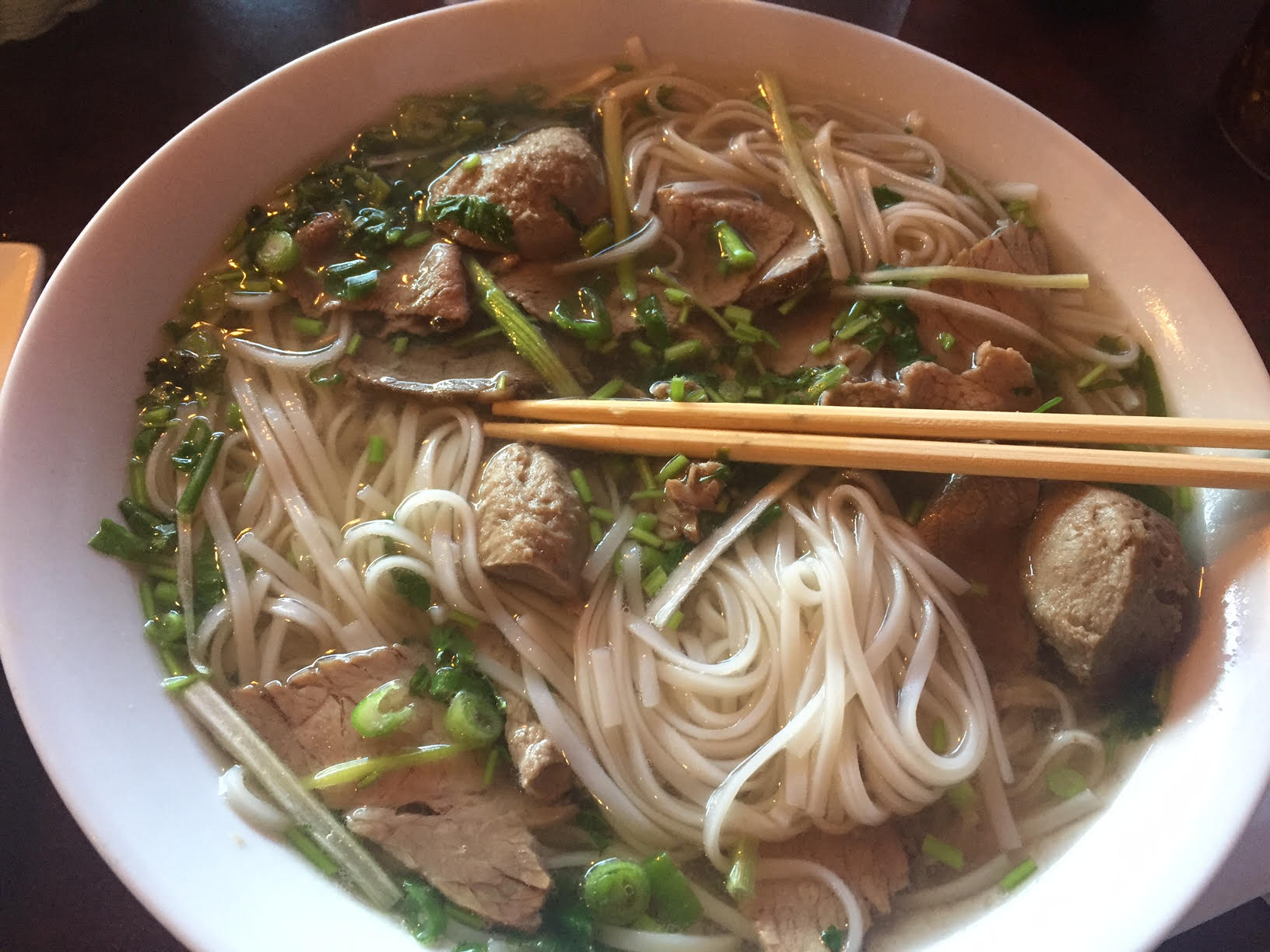 Rare beef & beef ball pho: A $9 bowl of pho is more than I'm used to paying, but it was pretty good. I liked how it was not oily.
Even though they don't use MSG, there was still the standard broth taste to it and I did not leave the restaurant thirsty! Overall, the pho was really great quality and the portion was big, with lots of meat, so I can see why they charge a bit more than normal.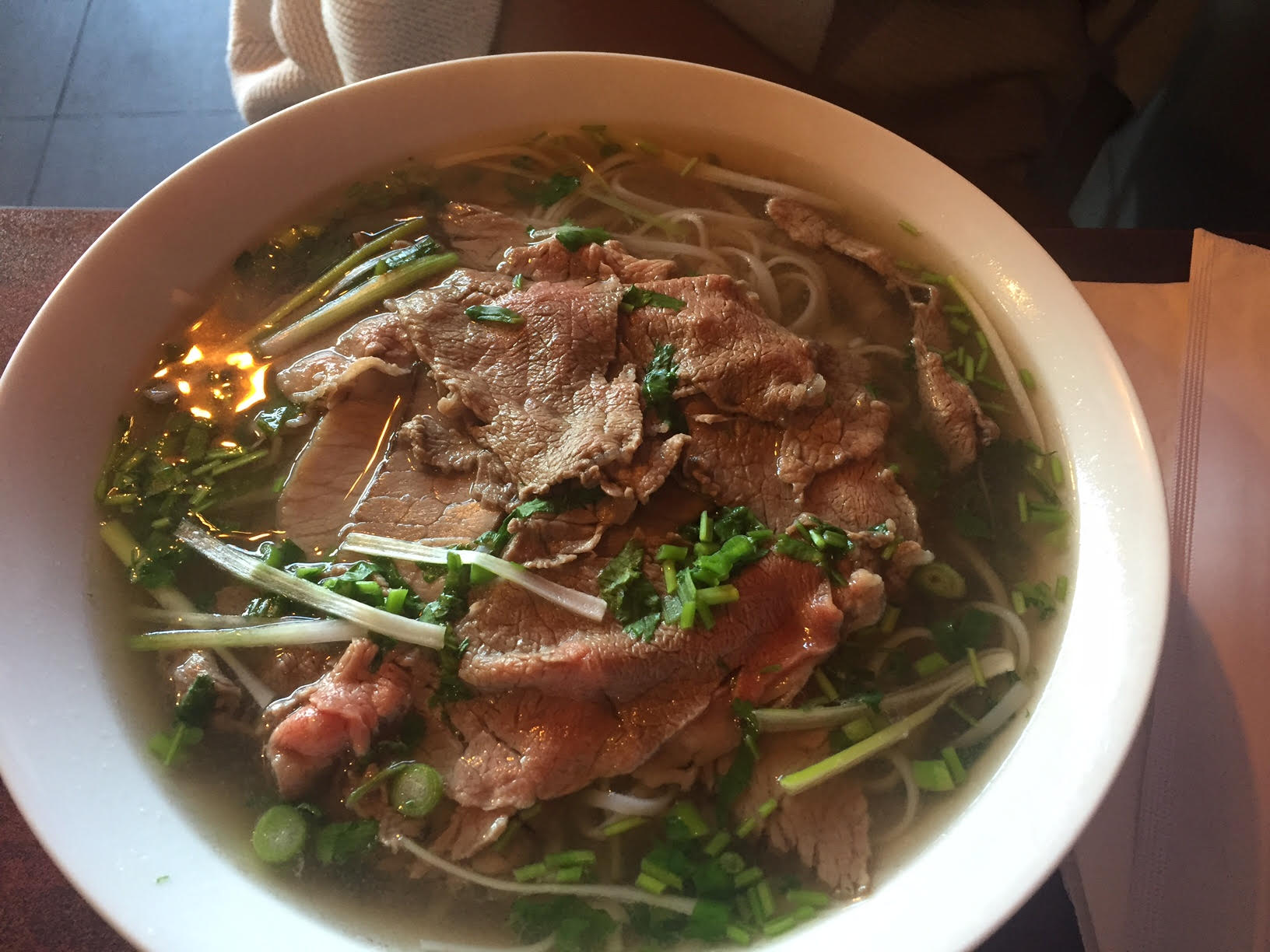 Special beef noodle pho: Macaroni has been here a few times already, and this is her go-to pho each time. The broth is the same, but the 'special' part just means there is an assorted selection of meat. You can see the generous portion of meat that they serve, and how clear the broth is! We both really enjoyed our pho.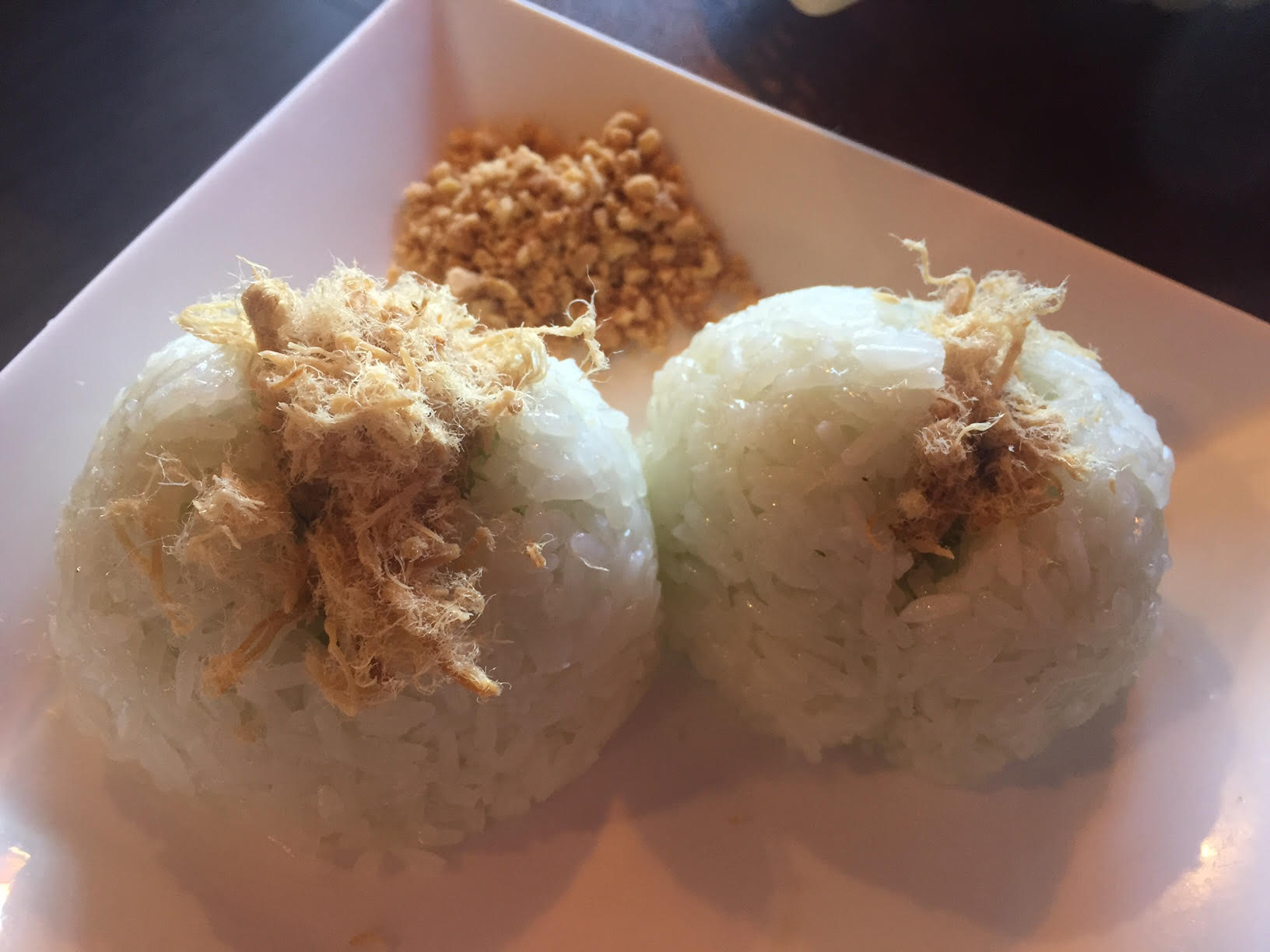 Sticky rice & mung bean dumpling: Most of the reason why I really wanted to try Mr. Red Cafe is because my friend, and fellow food blogger, Eatmunchlove, couldn't stop raving about these. And they sounded delicious too! So, even though I had already ordered a pho, I couldn't come here without trying these.
The inside of this filled with mung bean, pork floss, and green rice. I really enjoyed the chewy texture to these. I haven't had green rice before so I'm not sure what it's supposed to taste like, but it was salty and sticky as well.
I LOVE my savoury/salty foods and would pick salty over dessert, so I really loved this dish! The sticky rice makes it REALLY filling, and I felt sooo uncomfortably full after having the pho and one of these. So, I ended up bringing the second one home and my mom ended up eating it.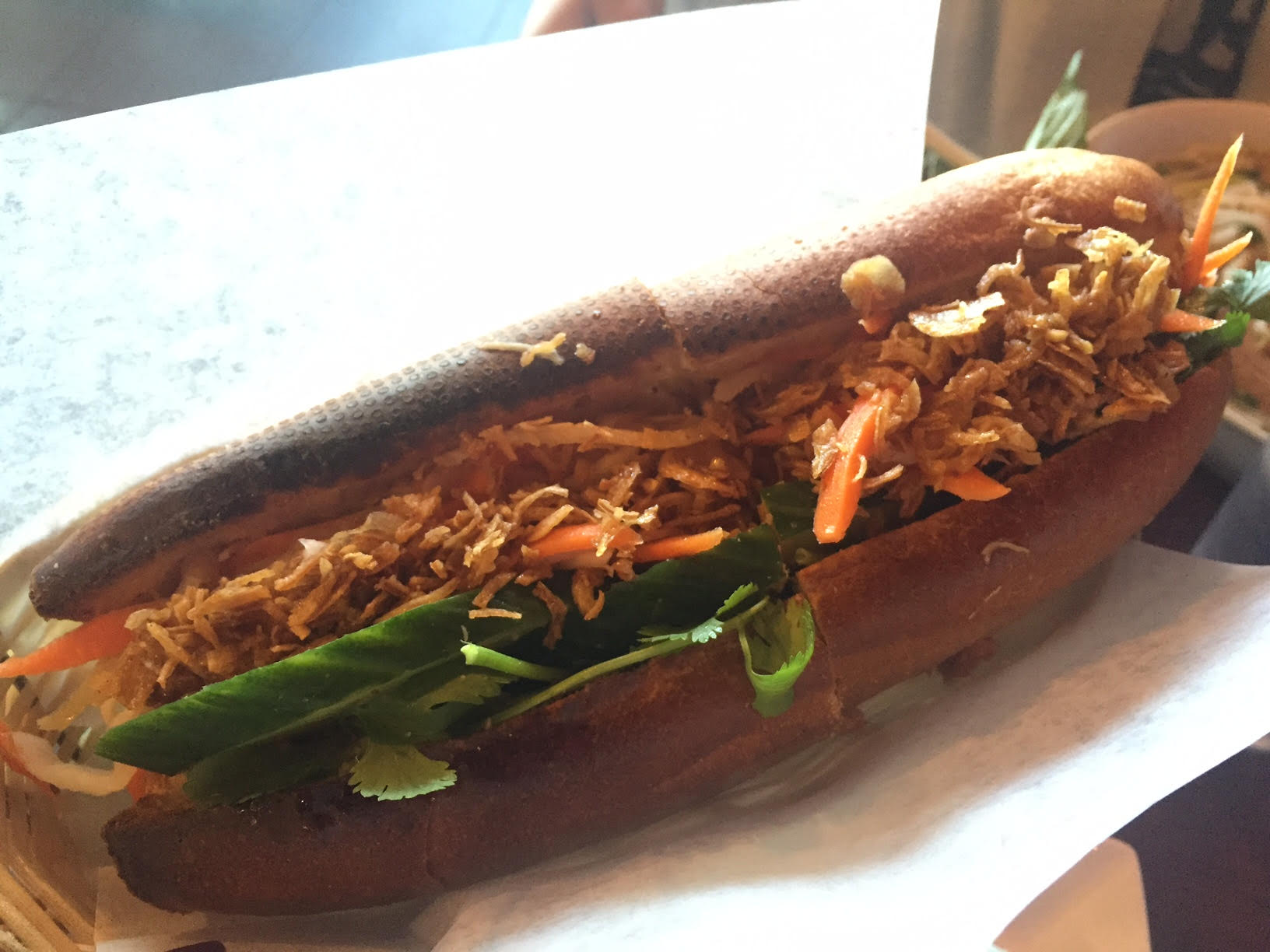 Banh mi: Macaroni already knew she would not be able to finish both the giant bowl of pho AND this sandwich, but she said it was really good so she had to order it anyways. She ended up taking half of it back home as well!
I had a bite of the banh mi, and it was incredibly delicious and oh so fresh. The bread was lightly toasted, while the veggies were super fresh and crunchy.
Overall, I really enjoyed Mr. Red and wish I had come sooner! Although the prices are slightly more than I'm used to for Vietnamese food, the quality and portion is very evident. The service was also quick and efficient, and the restaurant was clean and comfortable.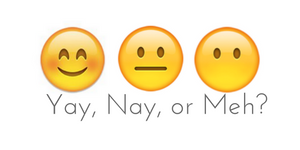 Yay!