The Green Moustache offers healthy, alternative eats but the thing that sold me to visit was their dairy free cheesecake, since I can't eat dairy anymore but want my cheesecake!
For starters, after driving to their West side location (they also have one in Whistler) and meeting up with Avocado and another friend, I was so disappointed when I was told they didn't have any cheesecake that day. Since we made the trip here already, we figured we might as well share some other items.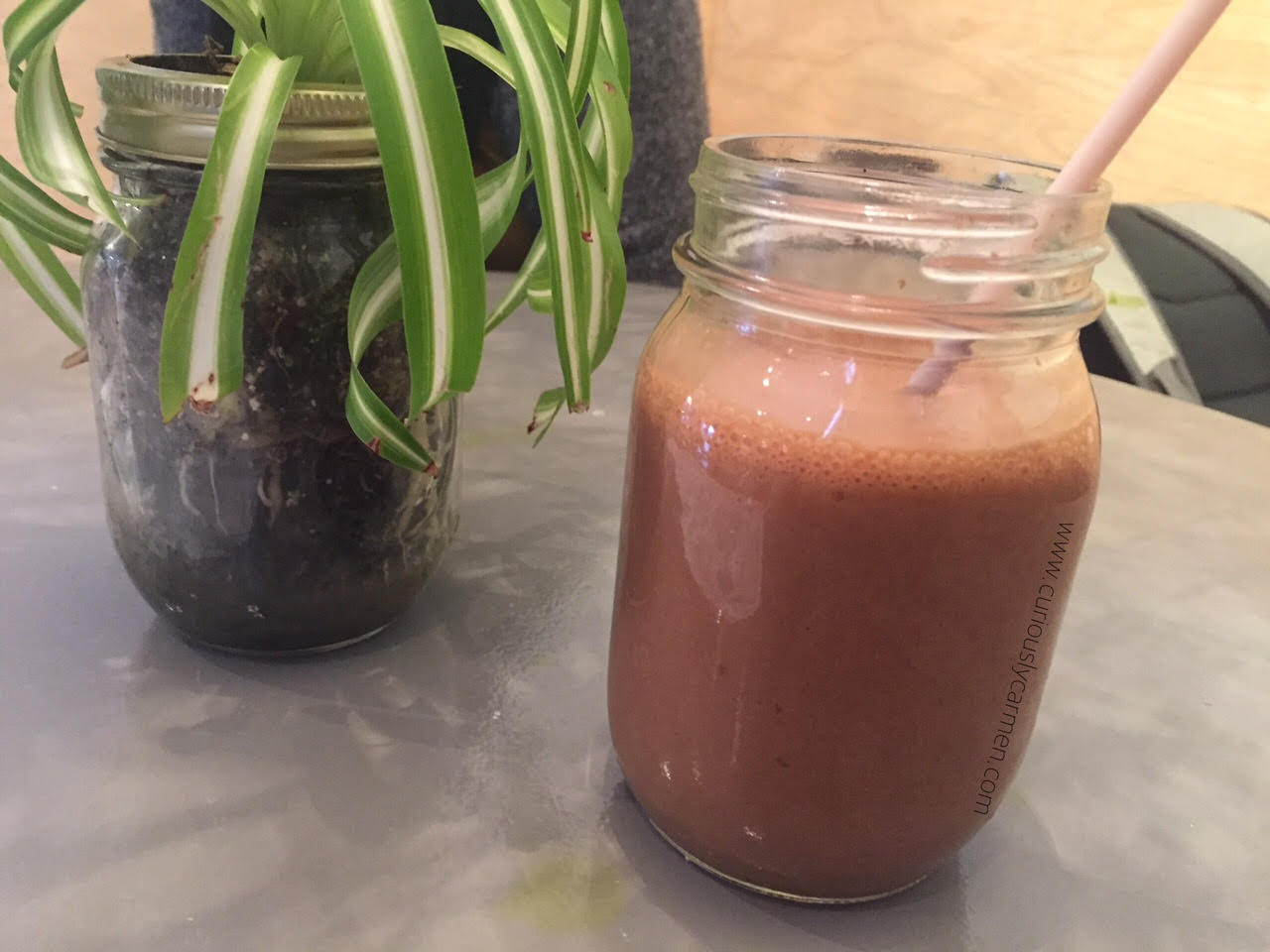 'Hook' smoothie, 12 oz $6.50: Cocoa, mint, goji berries, honey, banana and almond milk. They were out of the honey so they told us they substituted maple syrup instead. Not a big deal, but how do you run out of honey when that is one of the main ingredients in all your drinks, and you pride your smoothies on not using sugar?
This basically tasted like a dark chocolate banana smoothie, with hints of mint to it. I liked that it wasn't too sweet.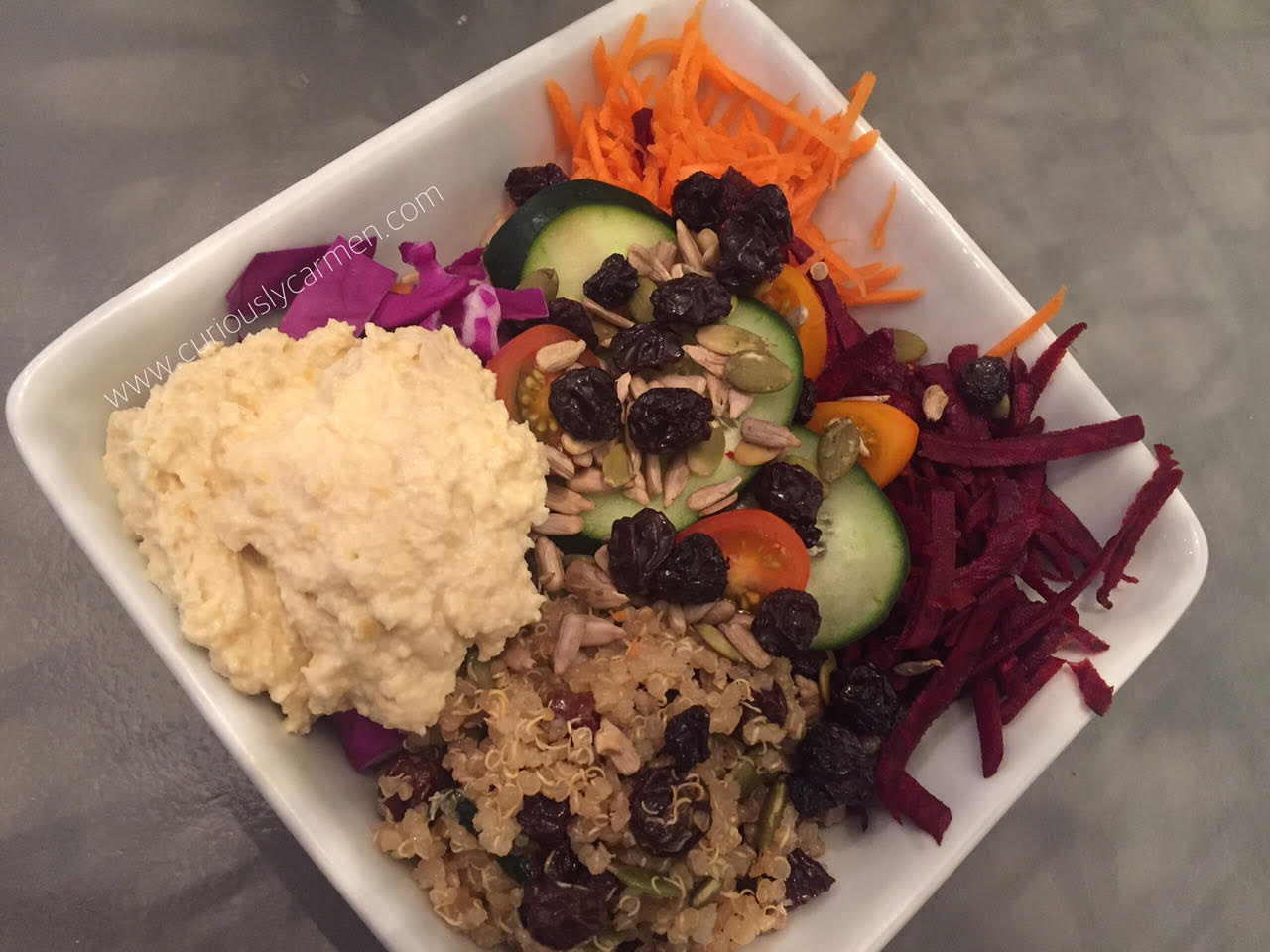 Buddha bowl, $9.50: An assortment of healthy greens, quinoa, and rice. AGAIN, they didn't have ripe avocado on hand so they gave us hummus instead. That was another disappointment since we both love avocado.
This bowl was filled with an abundance of fresh ingredients, and was really filling due to the brown rice. It had a combination of both sweet and savoury, and soft/crunchy textures.
Just to re-cap, each item we ordered so far has had an ingredient unavailable, or just the dish was entirely unavailable itself. Not impressed….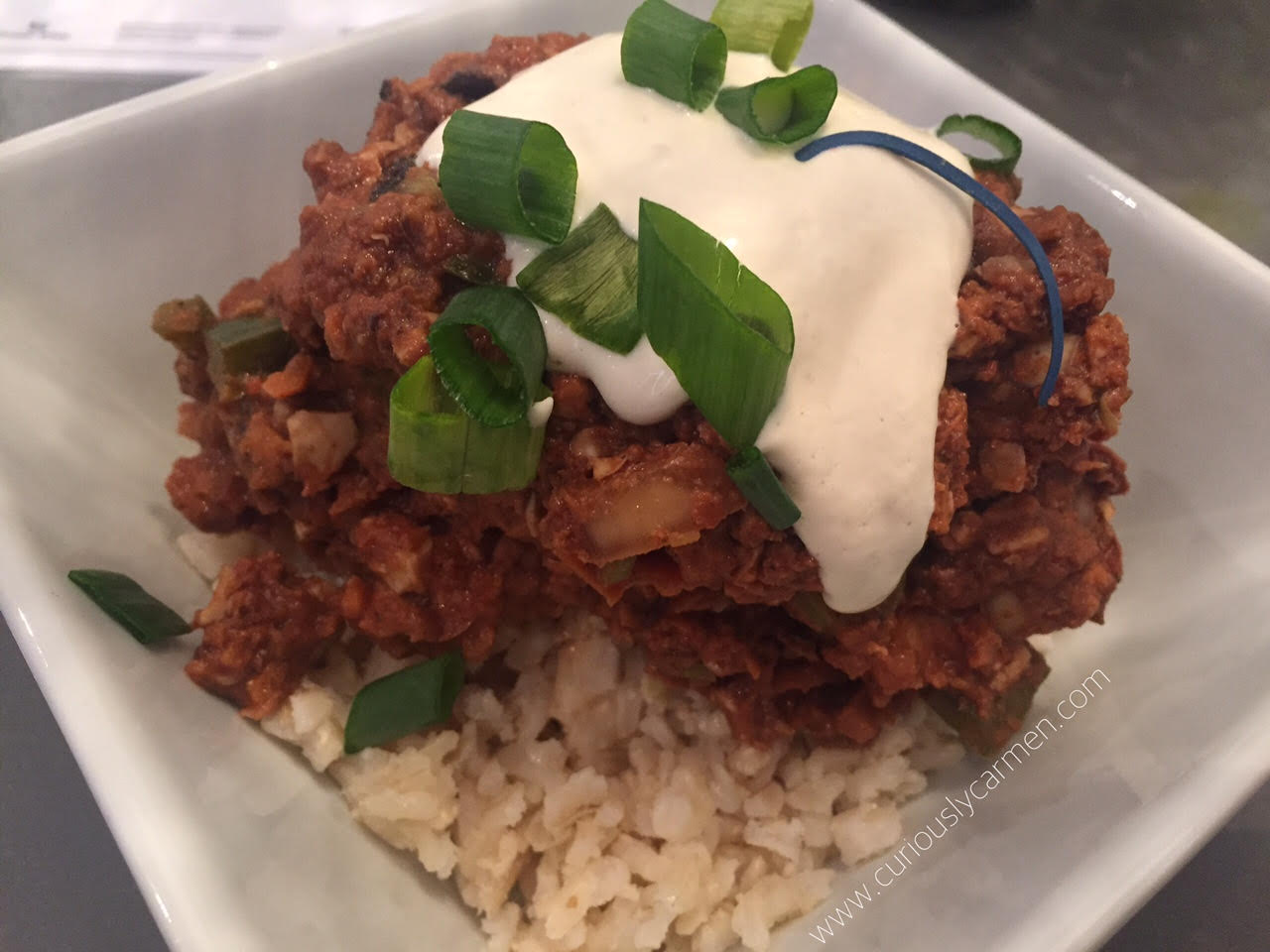 Raw chili, $9.95: The chili is served a bit chilled/room temperature, something that I found a bit odd. Unfortunately, we found a rubber band piece in our dish. When we asked about it, the staff apologized and said that this was their last bowl of chili so they wouldn't be able to make us a new one. We came at 12:30 pm and it wasn't even busy, yet this was your last bowl?
To add to the disappointment, the chili was incredibly salty. It was hard to eat more than 2-3 spoonfuls at once because it was just too salty, even with the brown rice. We were glad that had the refreshing buddha bowl, and would alternate.
Eventually, we just gave up on eating this and packed it up – my friend came up with the idea to eat this with tortilla chips instead, which would probably taste better.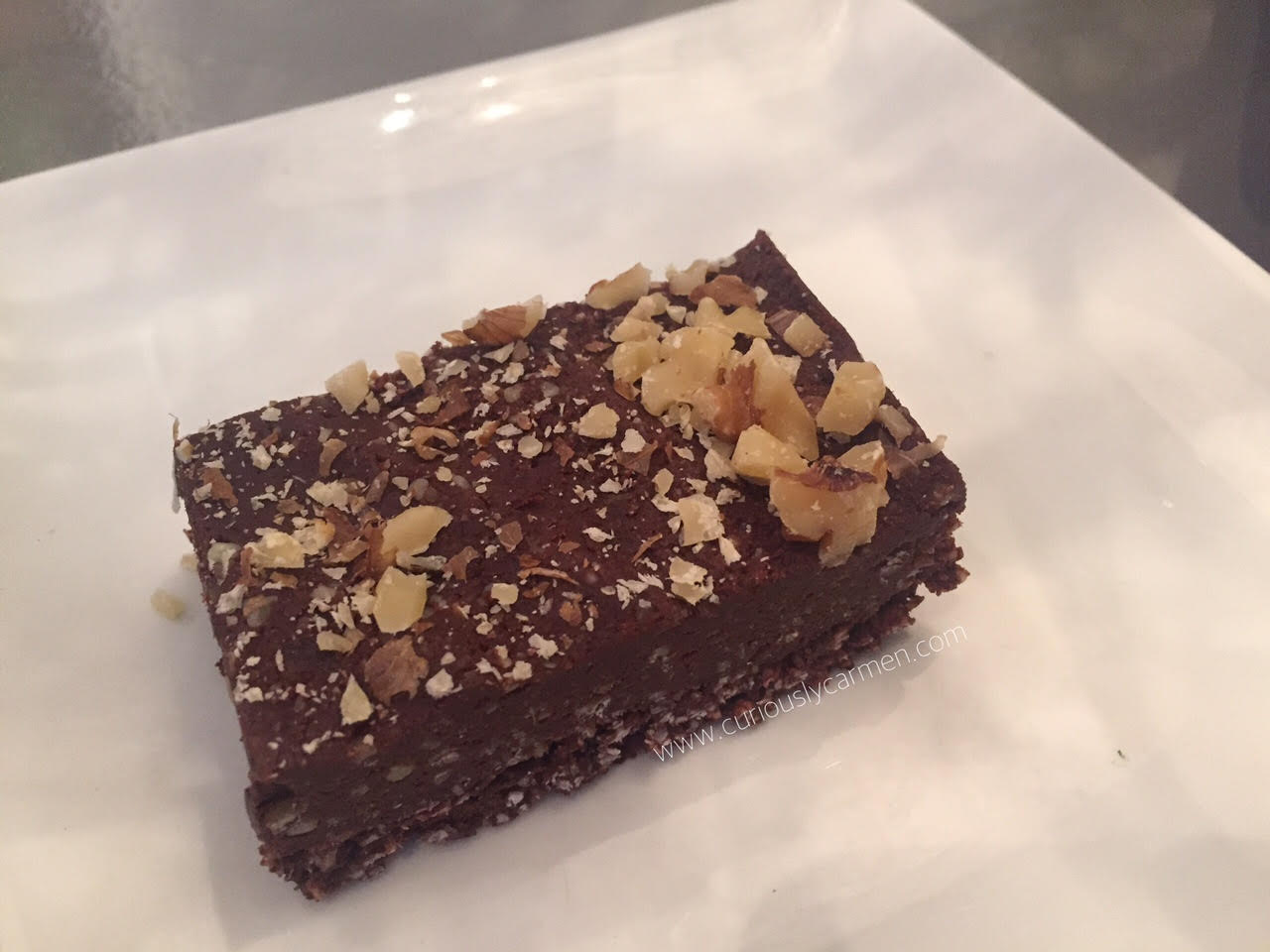 Chocolate walnut fudge brownie, $3.50: To make up for the rubber band and having so many items unavailable, we were offered a complementary brownie as an apology. We enjoyed the brownie, and I liked how it wasn't that sweet and probably made with dark chocolate. It was sweetened with dates as well.
Although service was very friendly and knowledgeable, I'm not sure if I'll return or recommend this place as I left disappointed at how many items were missing from our dish. It's definitely not worth driving out to this area if you aren't already here.
I understand that occasionally, restaurants will run out of certain items, which is totally understandable and fair. But judging from how many items were unavailable just shows disorganization from the establishment.
Thanks for reading,
Carmen