I find that many ELF products are a hit and miss. At insanely cheap prices, I don't blame them either. In high school, I bought their liquid liner and it reeked so bad of chemical smell that I threw it out. Sometimes, you'll be able to find amazing, great quality products for under $5 (maybe even under $3!) but other times, you'll find that the price you paid reflects the quality of the product. Last year, ELF was having a huge online sale and I went absolutely crazy. I can't remember exactly what the sale was, but I think I only paid $20 for $45-65 worth of product. In fact, I bought so much that I didn't even open some of the products until now. One of those products was the their 36 Piece Geometric Eyeshadow Book.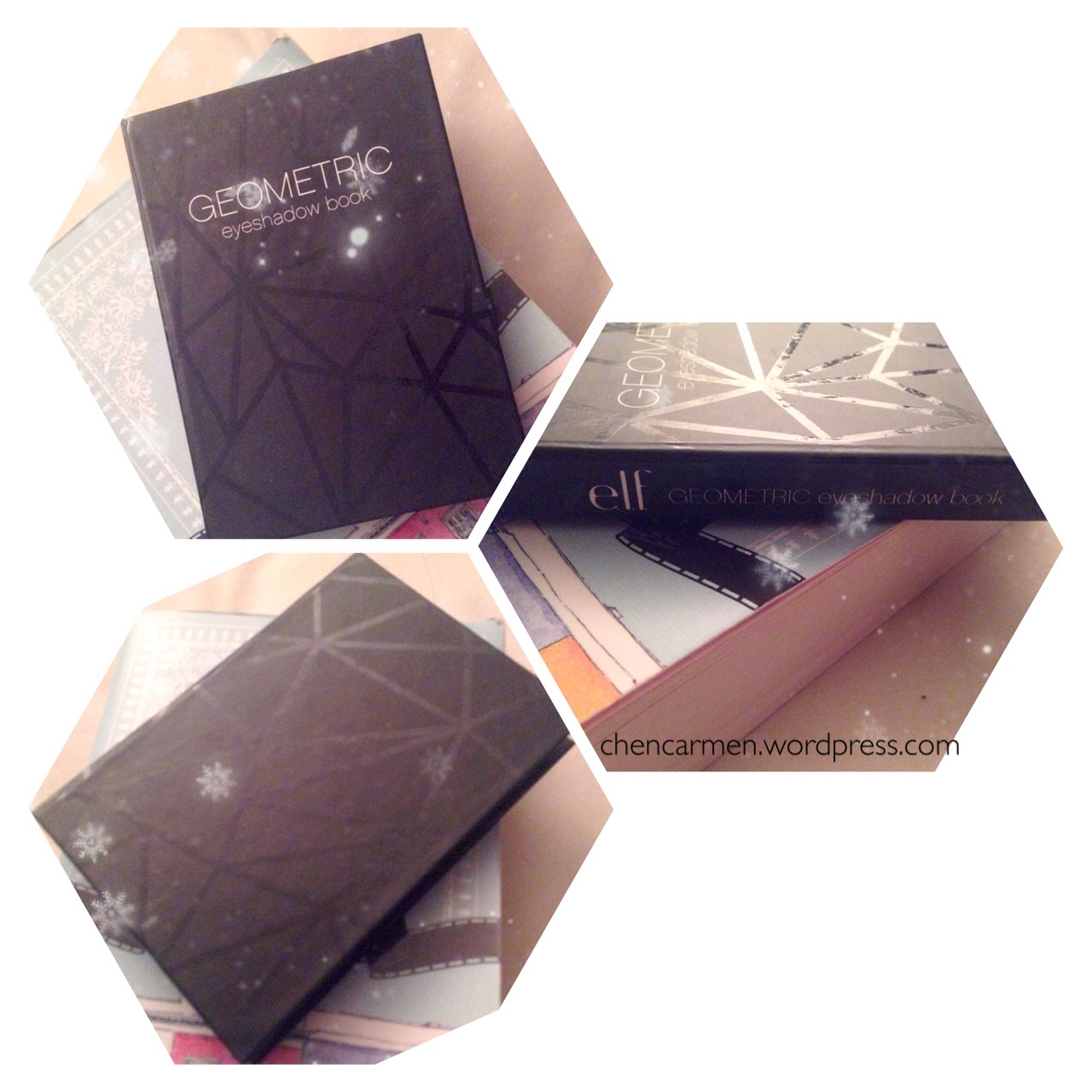 Bear with the snowflakes, I'm sorry if you think it's tacky but I love them! Once the holiday season is over, they will be gone so don't worry :). Anyways, the packaging of this eyeshadow packaging is a bit flimsy, I wouldn't carry this around openly in my bag. It would definitely be a product I leave at home because the book doesn't have a clapse to close it. There is a magnetic piece to close, but I don't think it would be that helpful in a purse with other items inside. It is also made out of a thicker cardboard material.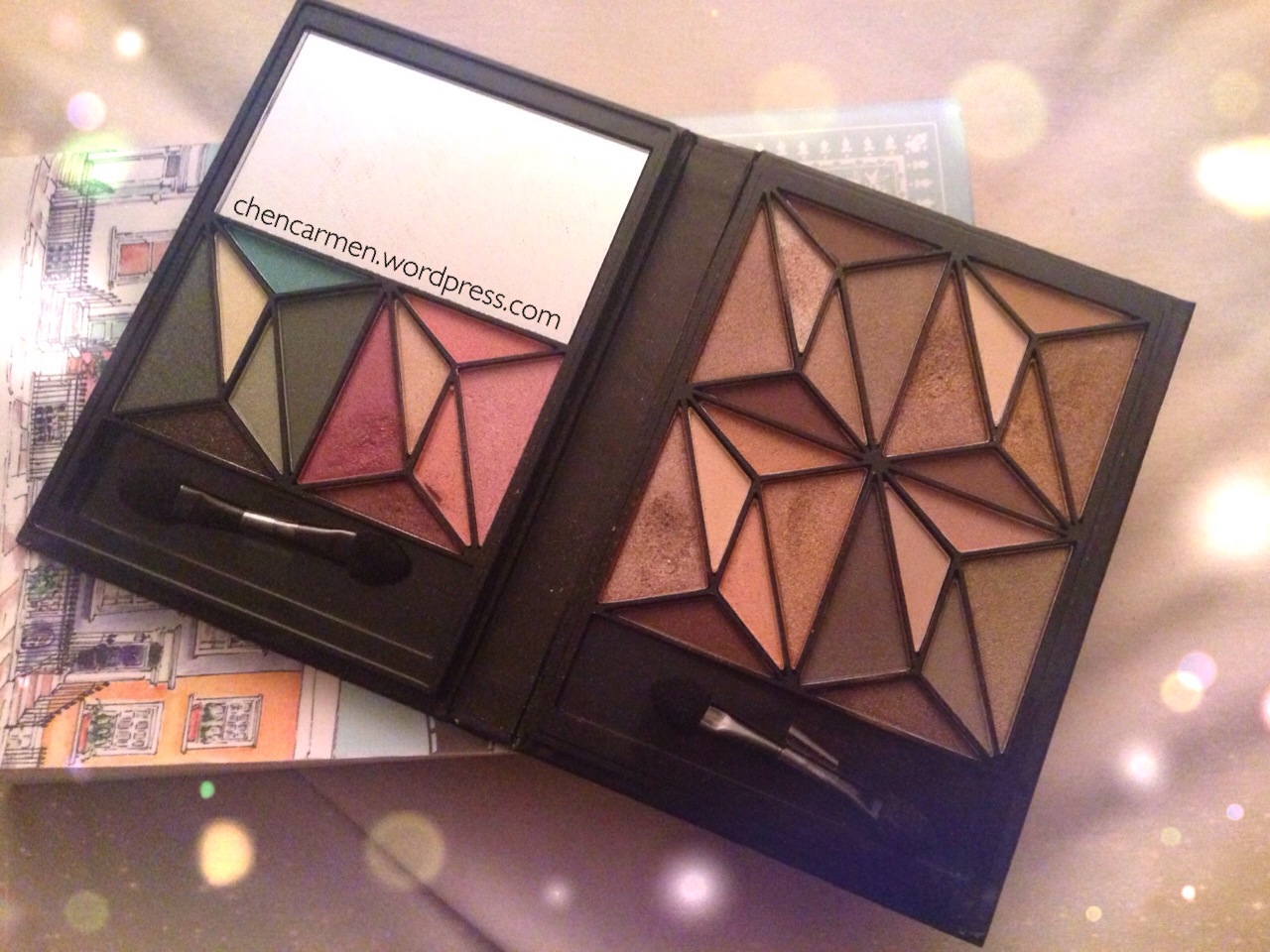 Here are the colours of the palette. You can tell which ones are my favourite, and which ones I have yet to touch =P There are a total of 36 different shades, but some of the shades are a bit smaller in size. I love this palette because of how many champagne and shimmery gold shades there are! It also comes with a mirror which is a bit handy. It comes with the standard mini sponge brushes, which I haven't used yet.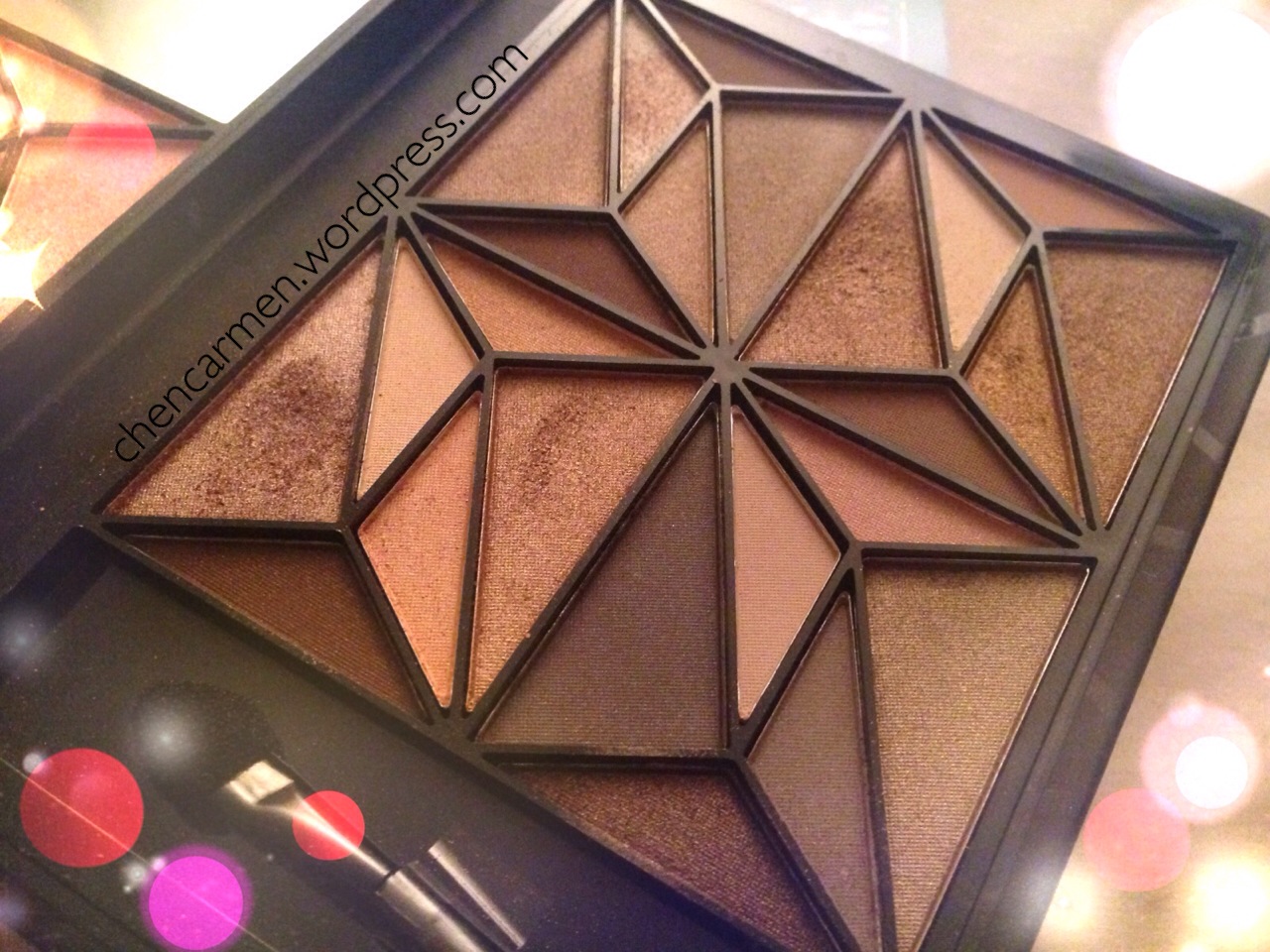 Because I love golden/champagne tones so much, here is a close up on them! There are enough colours in here to create many looks! The colours on the palette were not edited, I just added some border effects. I found the colours to be pretty pigmented, and they were also very glittery and sparkly. The only thing I didn't like was that there was a lot of fallout. I noticed after that my cheeks had a lot of sparkle on them after I applied this.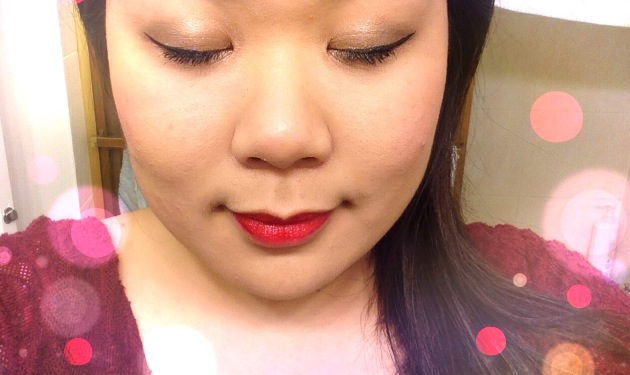 Anddd here is the finished look! 🙂 This look was my first time trying out this palette, and I was in a bit of a rush. Otherwise, I would have created a deeper smokey eye look!   For the price that I paid, the pigment was pretty rich and vivid! Personally, eyeshadow doesn't last a long time on my eyelids so I have to use my Urban Decay primer potion beforehand. Because of this, I'm not sure how long it will last without primer.
I also used the Dollywink liquid liner (thinking of writing on this too!) Lancome Hynose Star marsacara, Urban Decay Naked Skin foundation, Bare Minerals matte powder foundation, and Makeup Forever lipstick. I wore this out for four hours at a holiday party and it did not smudge with my primer on. It came off easily with my makeup remover.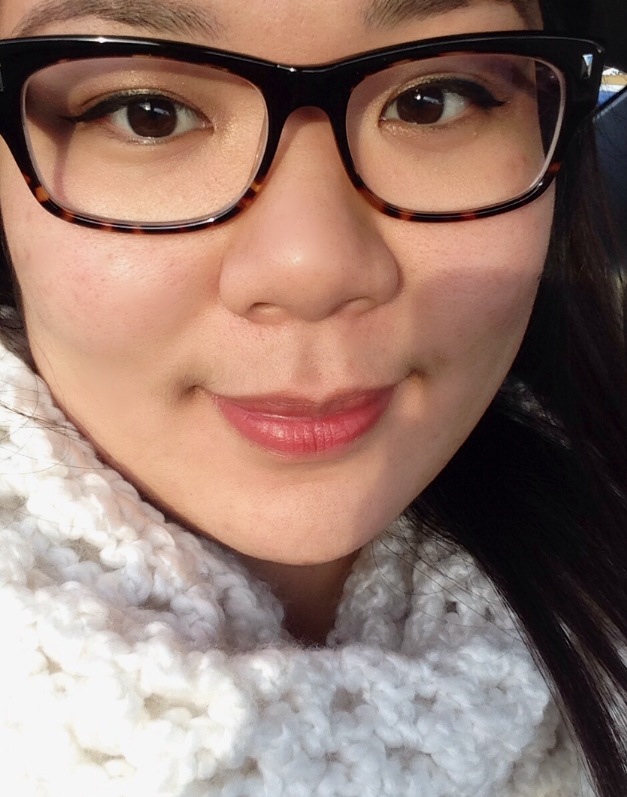 Last weekend, I decided to try it out again! I had a cold and wanted my eyes to seem brighter. This time, I used both the ELF palette and Naked 2 palette. Again, I was satisfied with the application and pigment, but there was a lot of fallout.
I would recommend ELF palettes to those who are just starting out with makeup, and are unsure if they would like to invest in an expensive eyeshadow palette. For under $10, it's a decent palette with great shades, the eyeshadow looks are almost endless too with 36 different colours to choose from. The only annoying thing about it is the fall out.
Also, I mentioned above about the first ELF product I bought that reeked really badly of chemicals… it is the eyeliner here. The horror!
-Carmen