Hi everyone =)
What else is there to do on a rainy, wet, Vancouver day? I had already baked a batch of fresh, delicious hot chocolate cocoa cookies and made a big bowl of spicy chicken stew. The next logical step was to obviously experiment with different eye liner looks.
As you may all know, my makeup always consists of liquid eyeliner. I've been using it for many years now, and over the years, the style of my eyeliner has changed depending on the occasion or my mood.
I decided to come up with a few fun liquid eyeliner looks for you all today, and to show you all that eyeliner should not be a daunting task! Depending on your look and application style, it can drastically change your eye shape or dress you up/down.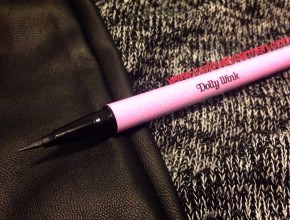 Instead of using my Kat Von D eyeliner for this post, I decided to bring out my Dolly Wink eyeliner! Dolly Wink products are tremendously popular in Asia, it is probably their equivalent to a Covergirl/Maybelline. I've heard such great things about this product from the Asian community, and when my friends went to Hong Kong last summer, I asked them to buy it for me.
The fine, thin tip (as you can see above) of this product makes it very versatile. It is probably the thinnest liquid eyeliner pen I own. I also love the super cute and girly packaging!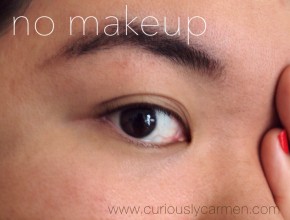 No eyeliner: Here is what my eye looked like before starting. I'm showing this to give you an idea of how the following different looks will change my eye shape. I'm also not wearing any mascara in this post, but adding mascara will intensify the look of your eyeliner.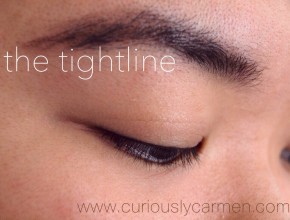 The tightline: Tight-lining your eyes is a great way to naturally make your eyes seem larger and rounder. Tight lining refers to putting the eyeliner as close to your lash line as possible, so that it sort of blends in with your lashes. Doing this makes your eye lashes look thicker, which will make your eyes stand out.
To do: This look is best achieved with a thin liquid eyeliner. Simply put the tip of the eyeliner as close to your lash line as possible, and draw a line. To keep it natural, don't wing it out and stop where your outer eyelashes end =)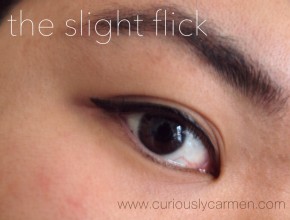 The slight flick: Sorry for lack of better titles to name these eyeliner looks! This past week, I have been really loving this look as I find that it makes my eyes look rounder due to the thickness of the liner. It's also a bit more natural looking than my usual dramatic wing and casual. I would use this look on a daily basis, but not for special occasions.
To do: If tightlining looks too natural for you, add a few thicker strokes of the eyeliner and extend it slightly past the outer corner of your eye. I start by tightlining, then adding about 5 stokes until it reaches a visible thickness. The slight flick at the end opens up your eyes, but not enough to make it a dramatic look.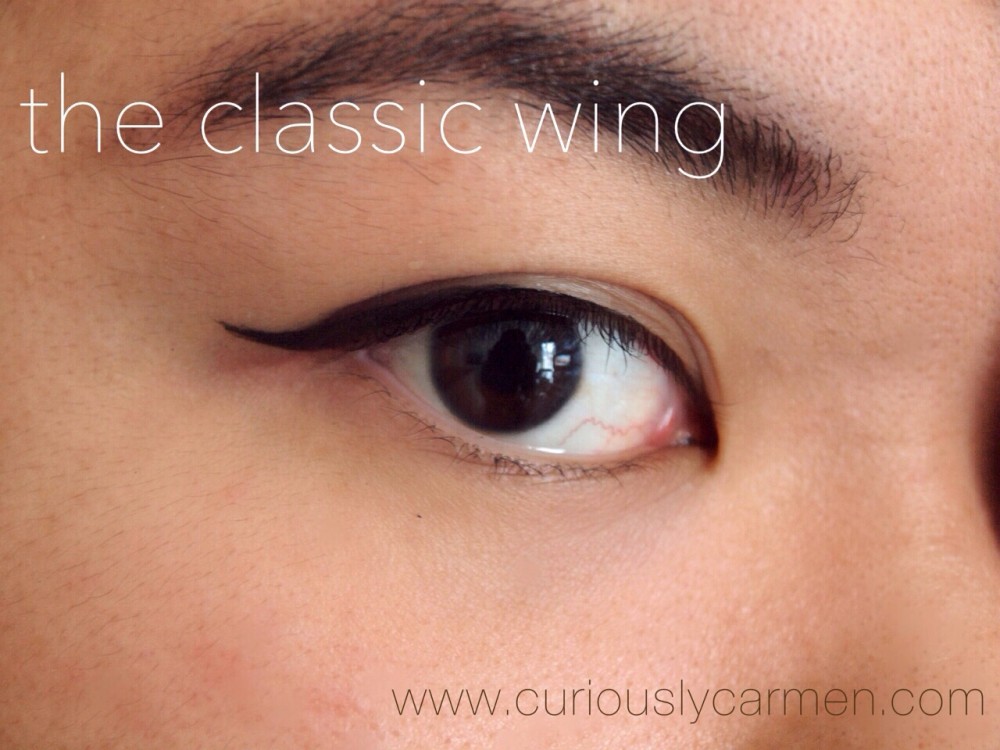 The classic wing: I called this the classic wing because it has been my go-to eyeliner look for a couple of years now. I can easily do this with my eyes closed, that's how familiar this look is to me! Compared to the look above, this one is more feminine and girly. This look is great for both casual days and special occasions.
To do: Start by tight lining your eye. When you reach the outer corner, extend the line upwards and imagine that it slightly curves to reach the tip of your eyebrow. After that initial wing, it is up to you on how thick or thin you want to retrace the line on your eyelid. After winging it out, I go back to the outer area of my eye, making the line there thicker and keeping the inner corner the same.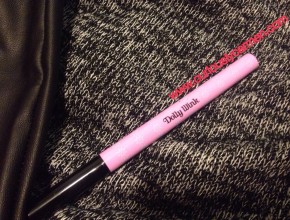 I decided to split this into two posts as I thought that one post would be waaay too long for one post! I hope that you all enjoyed these three looks, and/or that it inspires you to create your own! Maybe I'll write a review on my Dolly Wink eyeliner soon as well =)
What is your go-to eyeliner look? These days, I have been alternating between the slight flick and the classic wing.
Happy Easter & hope you all enjoyed the long weekend! Thanks for reading!
-Carmen