While looking up places to eat in New York, I came across Candle 79. Even though I am not vegan, I wanted to try a vegan place because it's really nice and relaxing to walk in to a restaurant and not have to stress over whether something contains dairy in it or not. As well, Candle 79 had really great reviews, so how could I pass it up?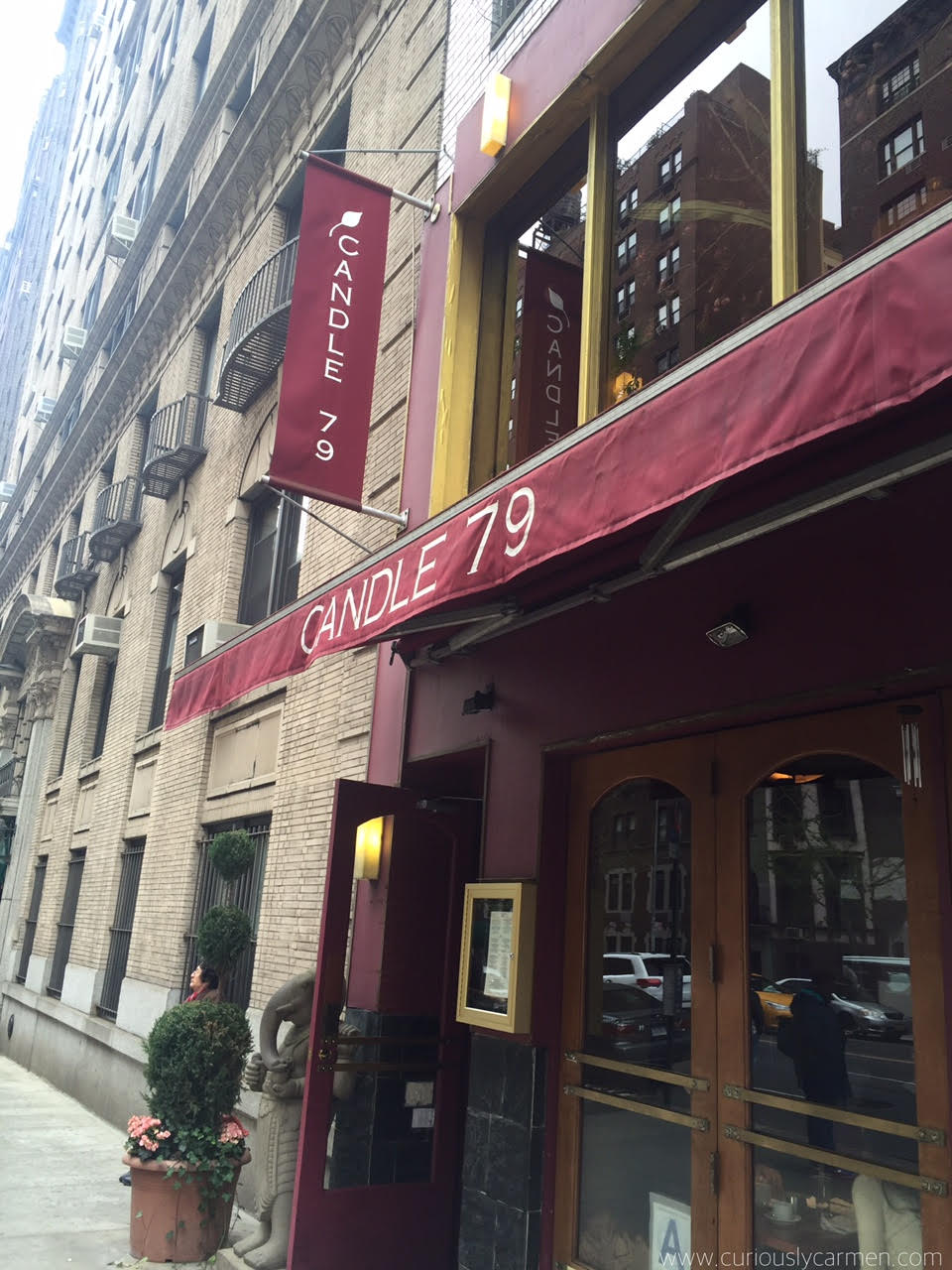 So, after an afternoon of exploring Central Park and The Met museum, we explored the Upper East Side and went to Candle 79!
As mentioned above, Candle 79 is a completely vegan restaurant. None of their menus or signage advertise this, but I had found it under the vegan section on Yelp and the server confirmed that everything here is vegan. Don't get me wrong, I am a huge meat lover, so vegan or vegetarian food takes a lot to impress me. Let's see how they did!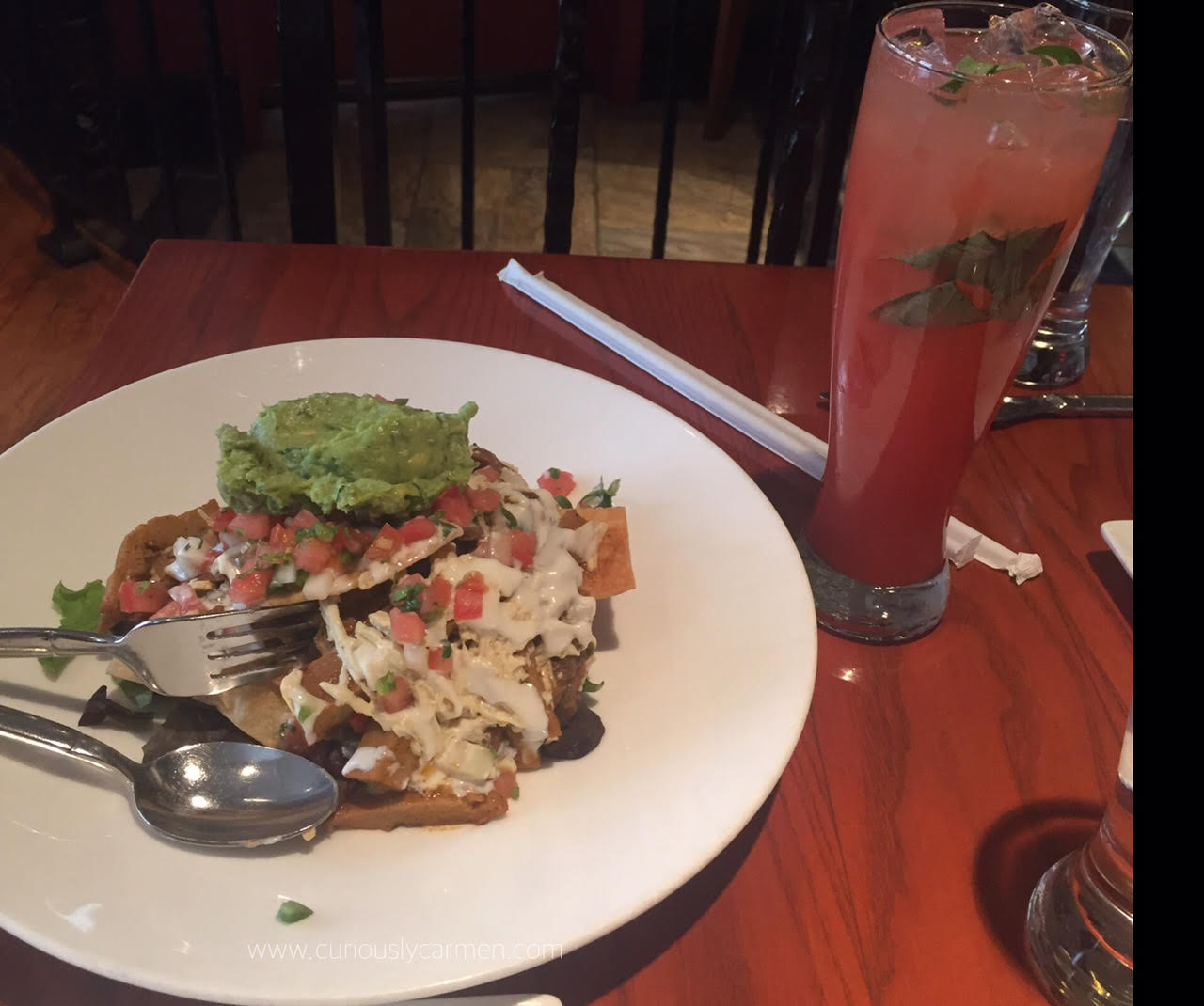 We were still pretty full from our lunch at Blue Dog, but didn't want to pass up the opportunity to try this place. Since we already had plans for the rest of the trip and wouldn't be in this area of NYC again, we decided on just having a small snack to at least try something!
Angel's nachos, $16: Made with corn chips, 'mozarella', chili beans, tofu sour cream, and guacamole. The mozarella is the dairy & soy alternative from Daiya, which you may have seen in grocery stores. For nachos that don't have real cheese, this was delicious. The tofu sour cream tasted like real sour cream, while there was a very generous portion of guacamole. The corn chips were really crunchy and thick as well.
The one thing I didn't really like was the chipotle seitan. Seitan is a vegetarian meat alternative, made from wheat. I found it have the texture of tofu puffs, and didn't really match the taste or texture of meat to me. So, I ate everything else which was delicious!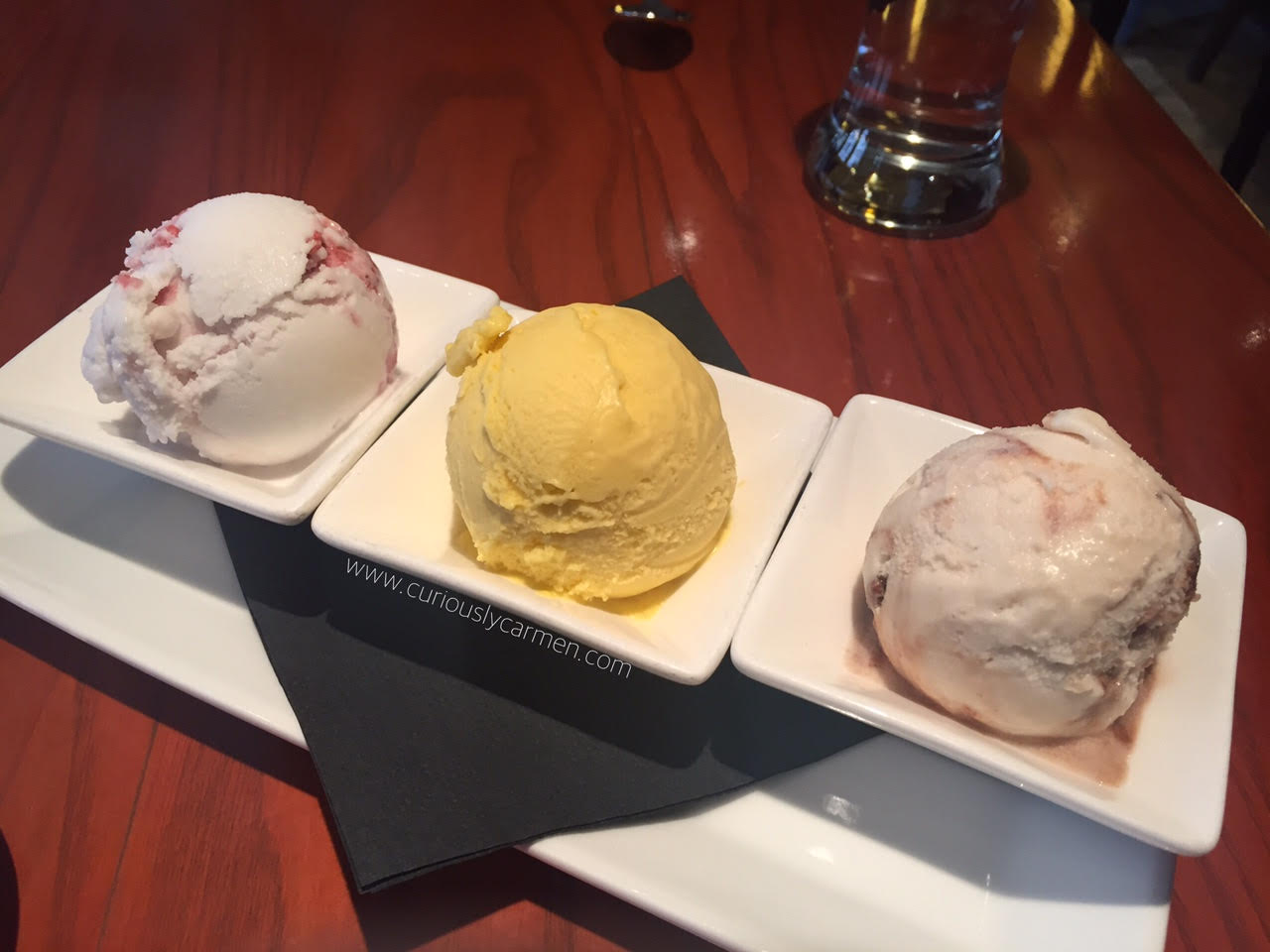 Housemade ice cream sampler, $9: The nachos were already really filling considering we weren't hungry to begin with, but I couldn't pass up the chance to have ICE CREAM. I was already sold when our server told us it was made with rich coconut milk. I've been deprived of ice cream for soooo long.
The chef's selection that day was the strawberry coconut soy, mango, and vanilla chocolate. THEY WERE SO GOOD. Seriously guys, it was soo creamy from the coconut milk that you can't even tell it's dairy free. To this day, I am still thinking and wishing that I had Candle 79's ice cream again.
My favourite was the strawberry, and I found myself savouring every creamy bite. The mango, although it was called a 'sorbet', was really creamy and tasted deliciously creamy as well. I found the vanilla chocolate to be too sweet, and that one melted quite fast, while the other two didn't melt.
---
Whether you are vegan or not, Candle 79 is a delicious restaurant and worth trying out. I will continue to think about their vegan ice cream over and over again, especially since the weather is getting hotter now.
Thanks for reading!
Carmen