This review is long overdue, especially since I went to Nice Vice in May! Nice Vice has been buzzing around town for being Vancouver's first ever 0% dairy creamery shop. To me, this is like heaven and especially important because I can't have dairy anymore.
I was really excited to try this place out and see if it would satisfy my ice cream cravings!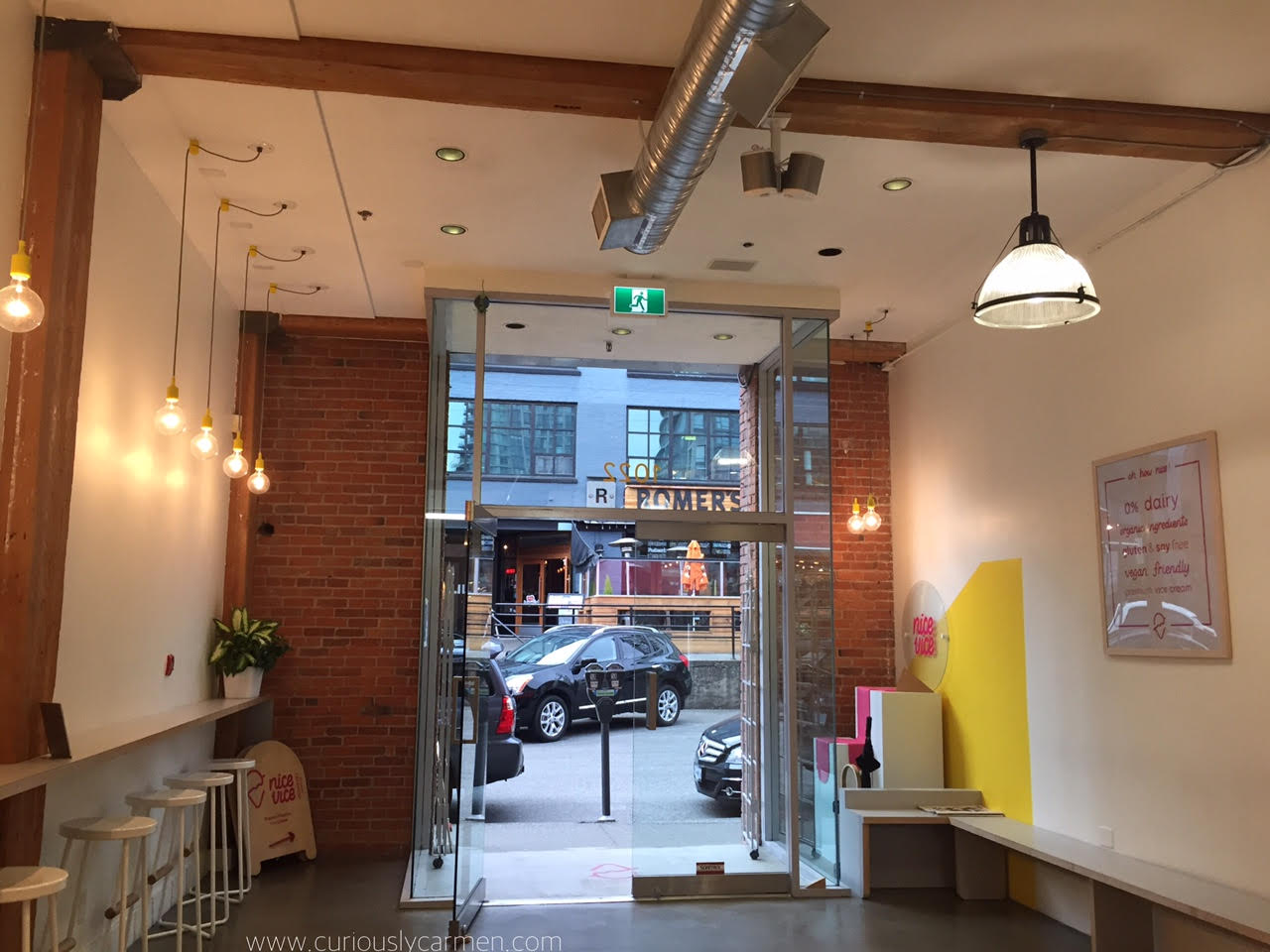 Nice Vice is located in Yaletown, a quick walk from the Canada Line station. It is pretty small, so it is easy to miss.
Inside, the store is pretty bare and basic, and there are also no washrooms for customers. It is an open space, with bar seats on one side of the wall but I found the seating to not be that comfortable. I would recommend grabbing your dessert to go and walking around Yaletown instead.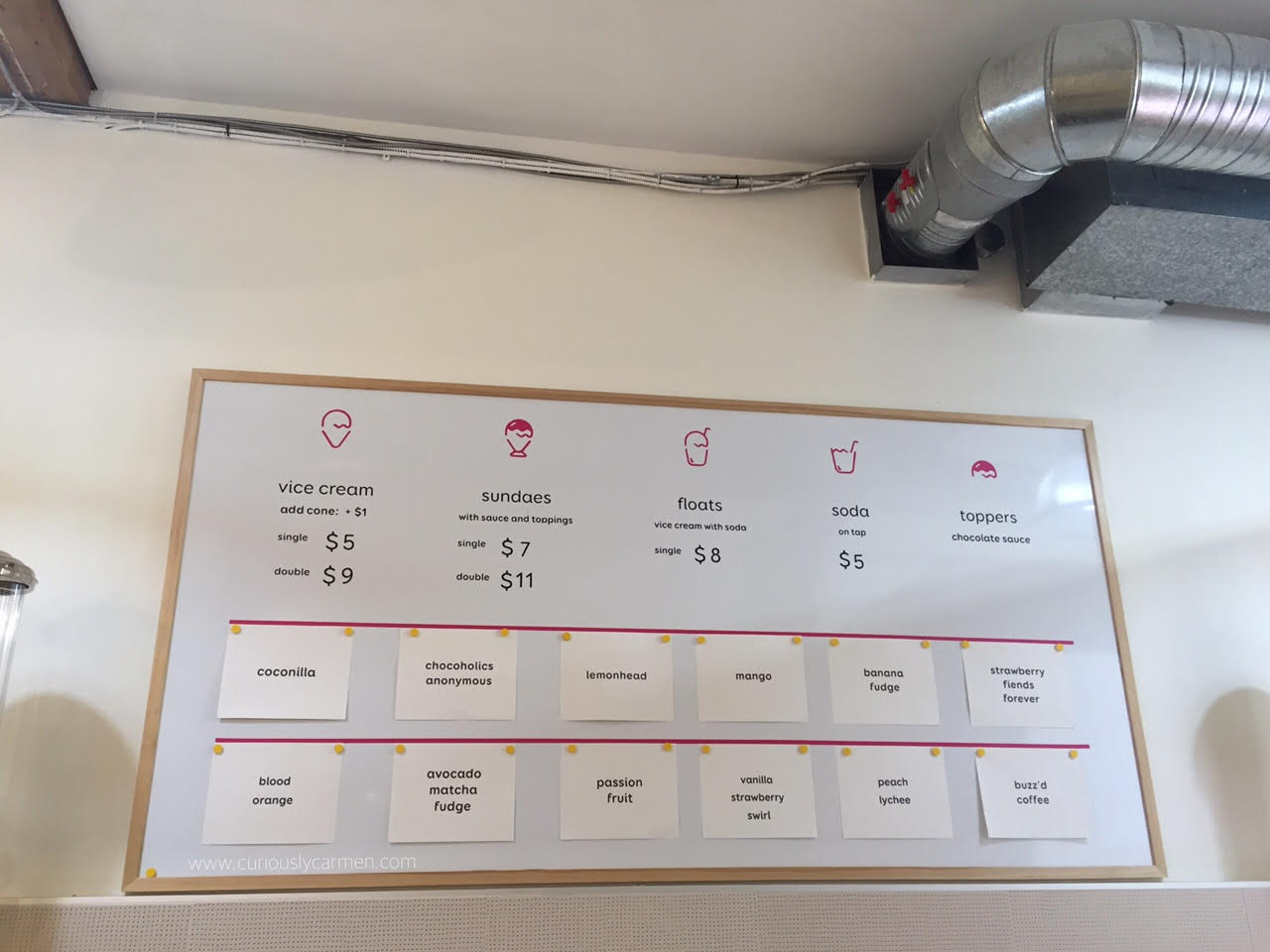 Vegan Buddy and I came on a Tuesday evening. It was cloudy,  but not cold or rainy that day. Due to the weather and seeing how it was a weekday, the store was empty except for us! Luckily, this meant we could sample more flavours.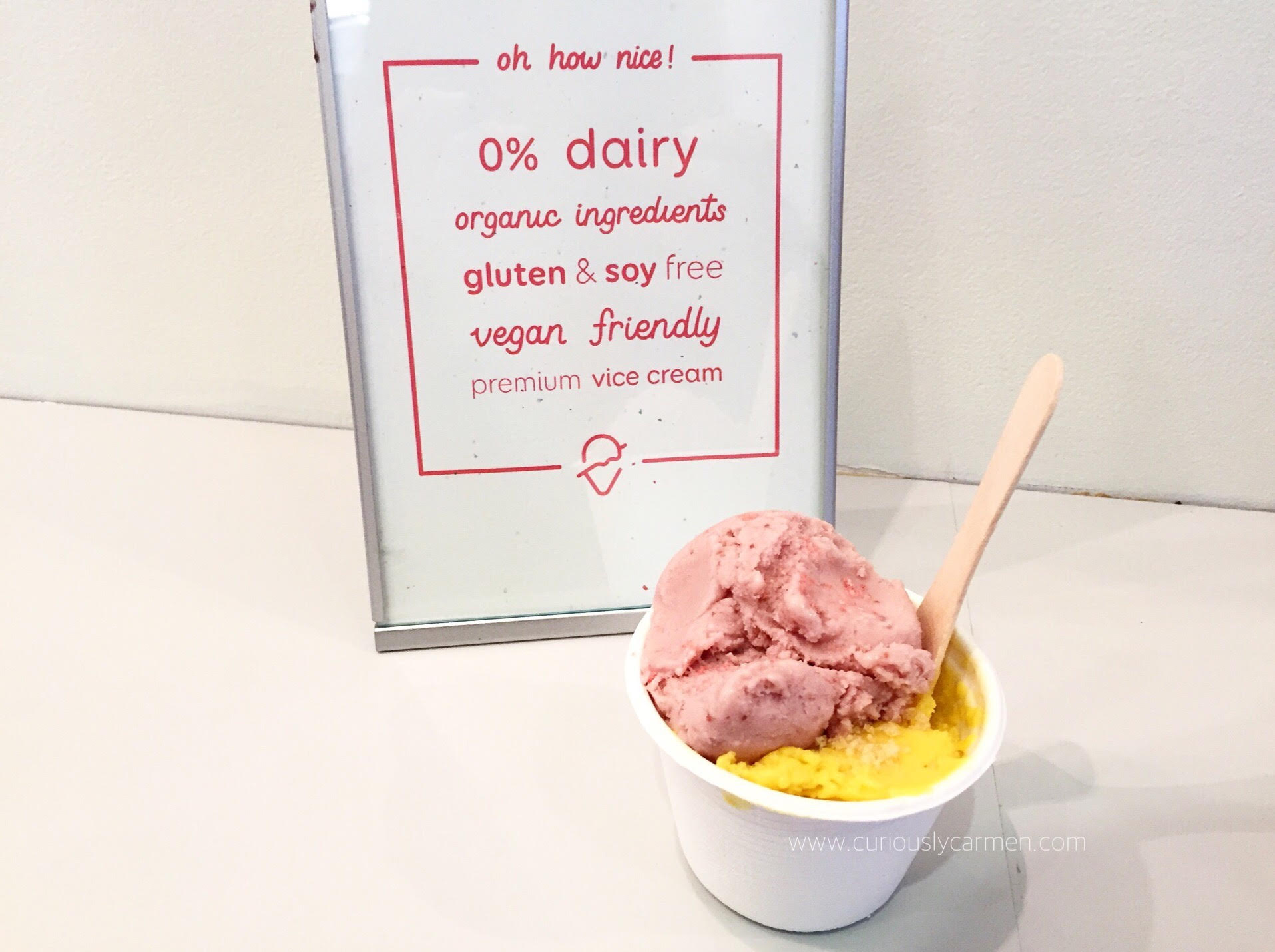 I wasn't particularly in love with any of the flavours, but they weren't bad either. In the end, I ordered strawberry fiends forever and mango. I ordered the one scoop for $5.00, but you can get two flavours for an additional price – I don't remember exactly, but it was either 50 cents or $1.00 extra.
Both tasted like sorbet, and weren't that creamy. They both had a very sweet fruity taste, which was good! The mango reminded me of exactly of the Asian mango pudding.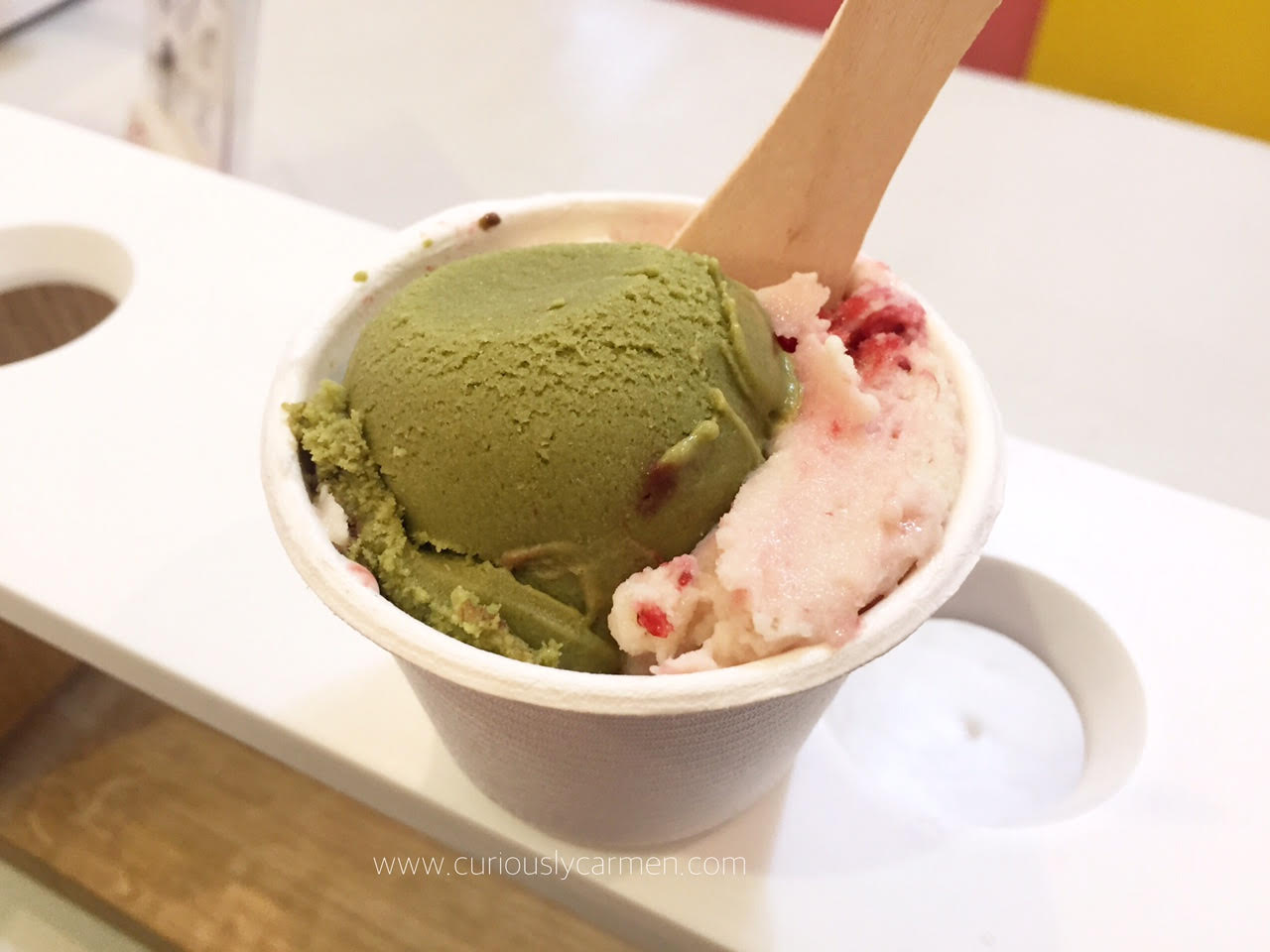 VB ordered one scoop of the matcha and vanilla strawberry swirl. The matcha had a medium matcha taste, not too strong or subtle. I didn't really like the vanilla strawberry swirl because I found it a bit bland and just icy.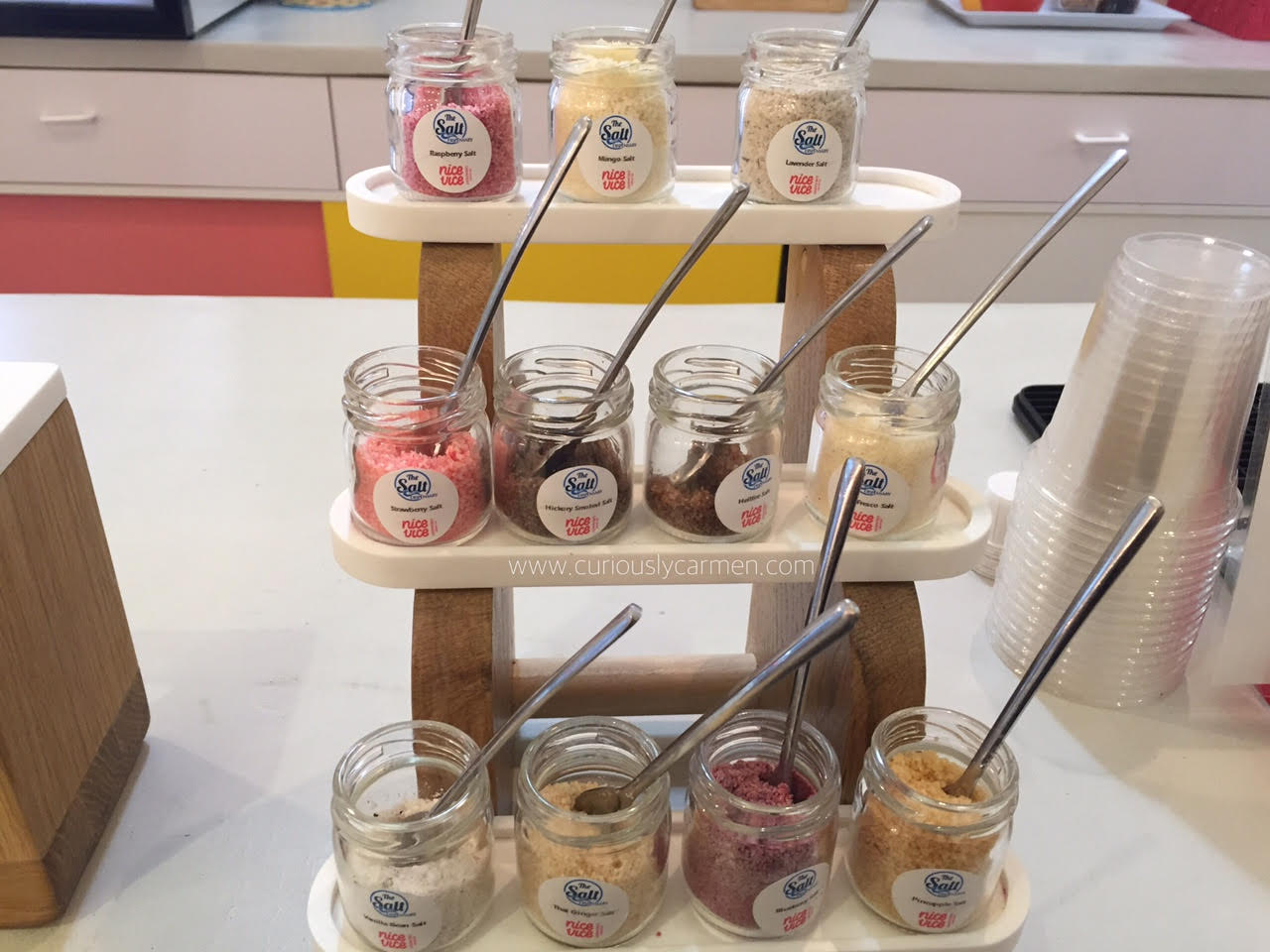 They also have a bunch of assorted salts that you can top off your dessert with! We tried a bunch of salt flavours. Some went well and brought the flavour out, while some did not pair well at all. I recommend you sprinkle a super, tiny bit of salt – I'm talking about like 4 or 5 grains tiny, because we found that even just a pinch was too much!
Overall, I don't think Nice Vice compares to real dairy ice cream at all, it was just okay. I was a bit disappointed because I had heard such great things about this place. Or maybe, my expectations were too high.
Their desserts taste more like sorbets and aren't super creamy. I prefer the vegan ice creams at Earnest and Rain or Shine because they are richer and creamier. But if you like sorbets, you would like this place!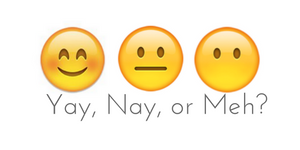 Meh…