In early August, I was invited to the ACI Beauty event to experience their Fall/Holiday 2015 collection! I already mentioned this in part 1, but just in case you haven't read that yet, ACI Beauty is one of the biggest beauty distributors in Canada. ACI Beauty works with many reputable beauty companies to help their products get on the shelves for us beauty lovers.
At the event, we were guided throughout some of their newest products for next season. Welcome to part 2/2!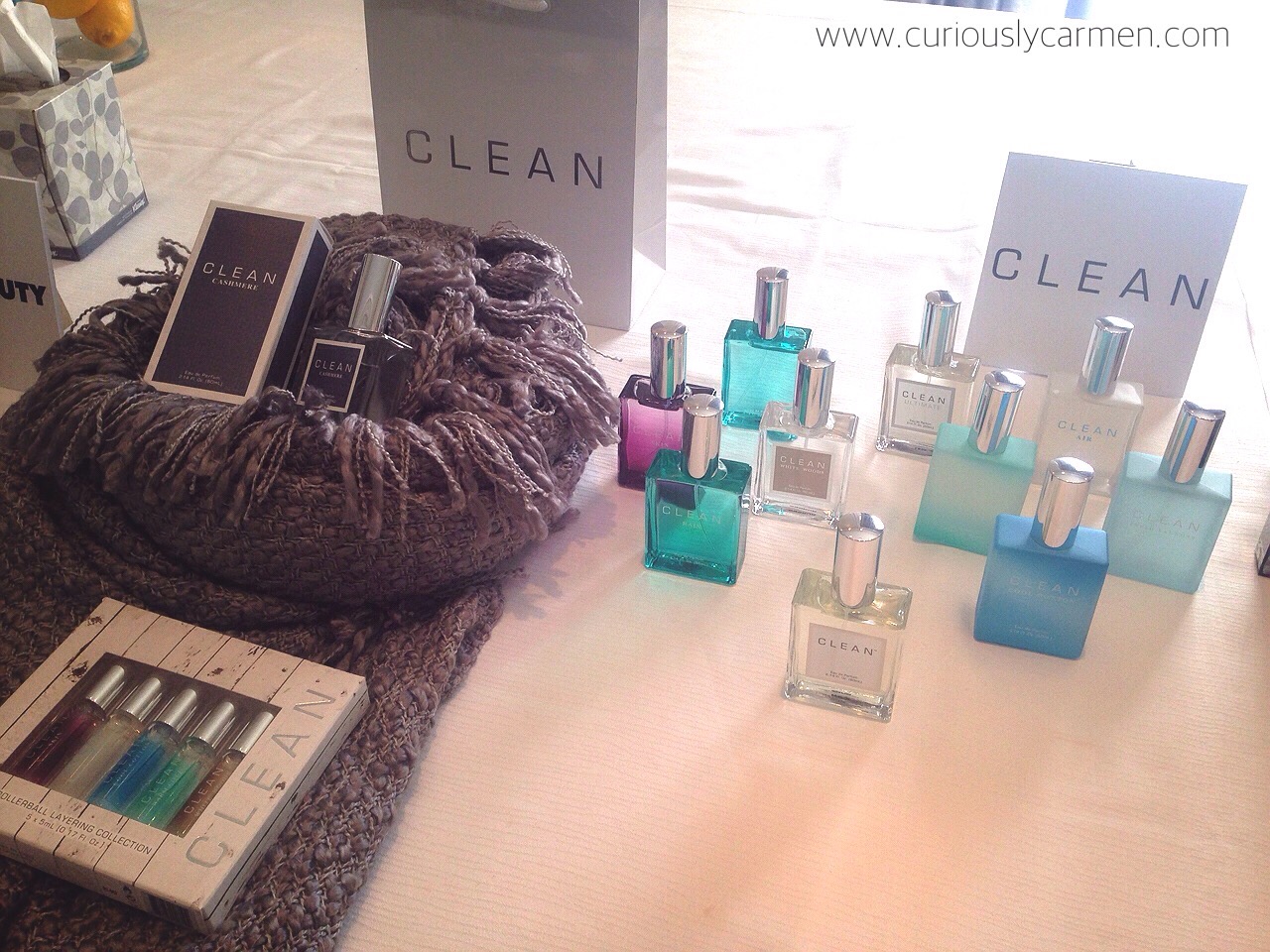 I have seen some CLEAN products in Sephora before, but never had the chance to learn or test them out until that day. We got to smell some of the perfumes that day, and I enjoyed all of the different scents.  If you're someone who likes light and neutral scents, then this is the line for you.
I had a few friends that came over and played with the samples, and all of them said that the perfumes smelled like 'clean laundry'.
I currently keep one of the rollerball minis in my purse,the light blue one in the middle of the box named 'cool cotton'. It smells very refreshing and wakes me up a bit when I first put it on. The size is very convenient, and good to use on-the-go.
I also found that the CLEAN products are very gender neutral, maybe it's just moi?? By that, I mean they don't have a distinct 'feminine' or 'masculine' scent – it just smells like very clean soap! Although these products are catered towards women, I think that men would be able to wear this as well.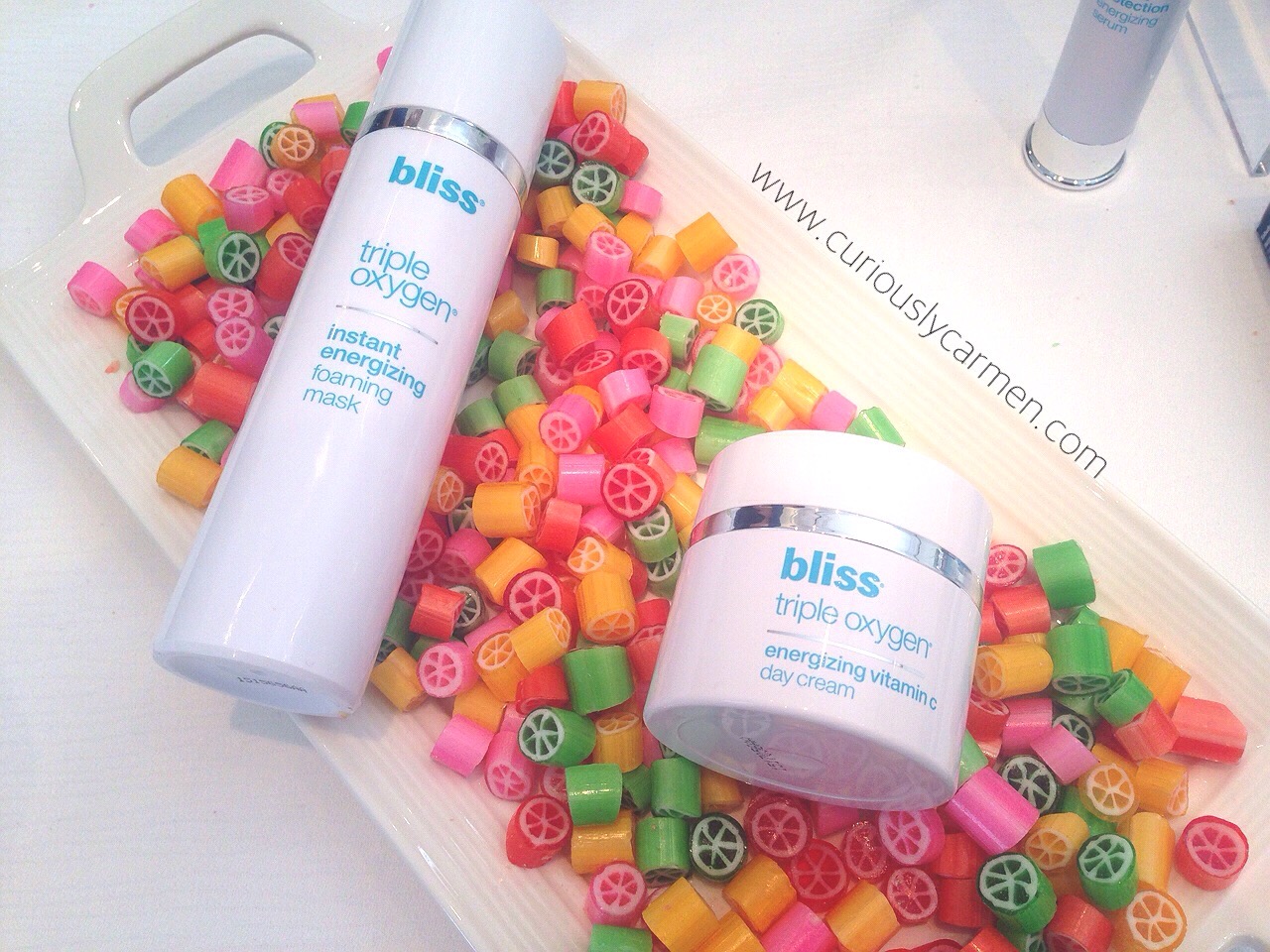 This product was highly raved about with the ACI ladies, they use this almost every day at home!
The Bliss triple oxygen instant energizing mask initially goes on your skin as a gel, but slowly turns into a foam as you rub it on your face. The foam expands on your face depending on much dirt or oil you have, so the foam size can vary each day. It also has a very nice grapefruit smell to it.
I posted this on my Instagram already, but am I ever in love with this Paul and Joe lipstick! This lipstick is part of Paul and Joe's Fall 2015 'Cafe Parisien' line.
To make this cute cat lipstick, Paul and Joe uses a Japanese candy-making technique called Kintaro-ame, which depends on two separate tubes – one columnar and one cat-shaped. This ensures that the cute cat faces remain visible until the lipstick is used up, so you don't have to worry about the cute cat print going away!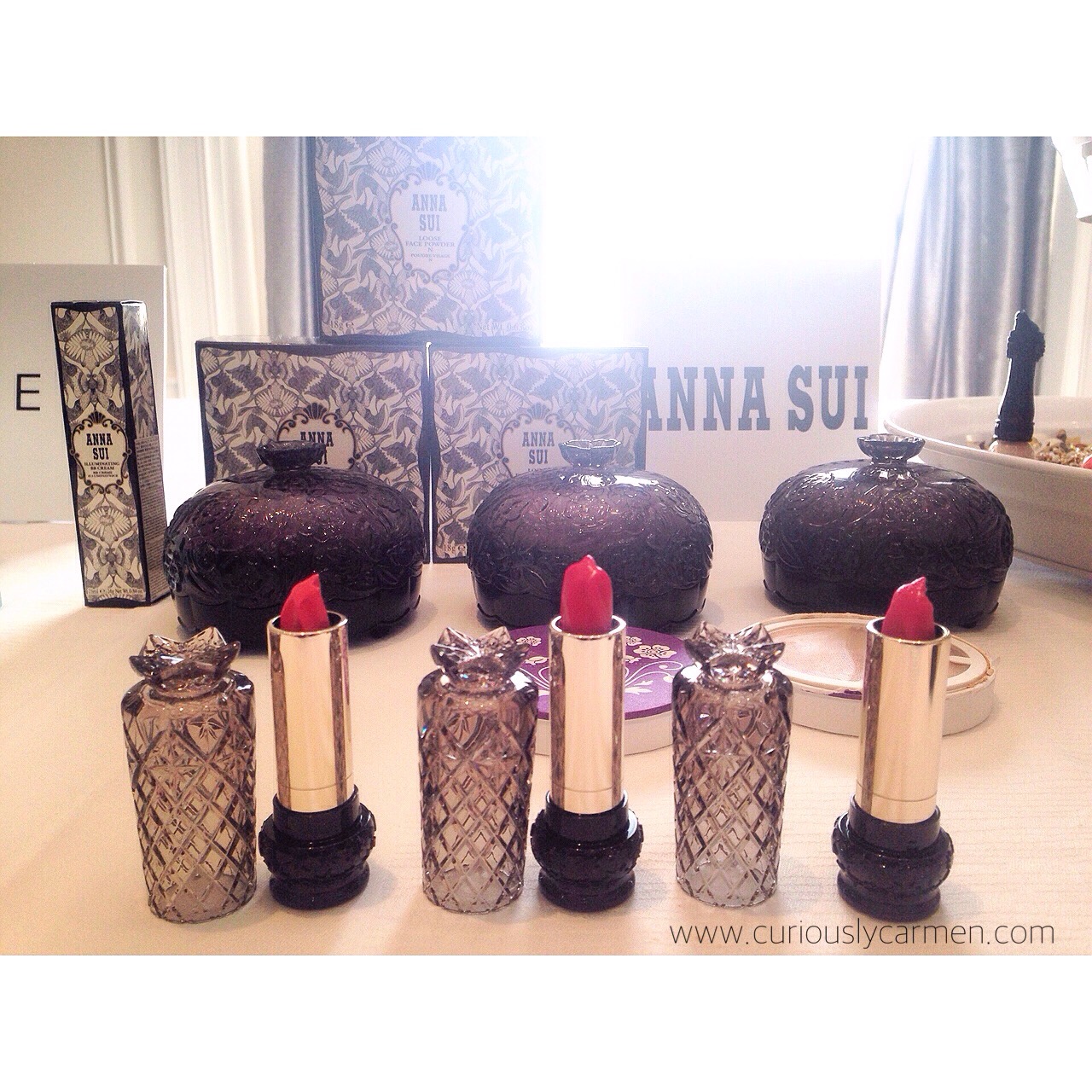 Also on the topic of lipstick, here are the new shades for Anna Sui. I called these the 'shooting star' lipstick because of the way the lipstick is shaped inside the tube! The colours are very rich and make a good transition for the Fall season.
The Anna Sui loose powder, which comes in a new beautiful design, is pictured in the back. It comes with a fluffy purple puff, and looks so classic and elegant. I could picture a princess using this powder on her vanity table. Beside it is the Anna Sui BB Cream.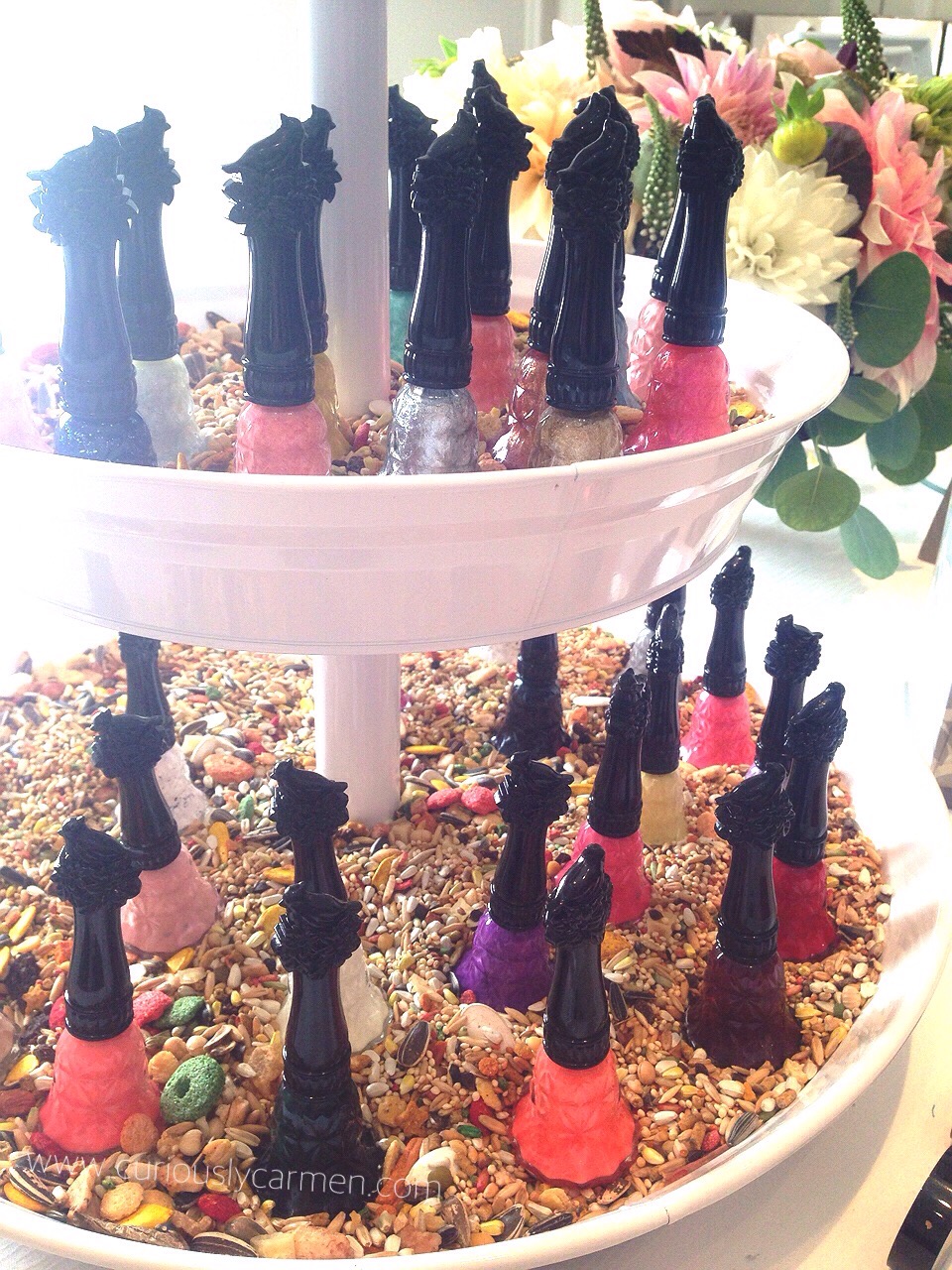 I showed this picture in my Anna Sui nail colour review post already, but here are the new nail colours and a new bottle design! It features a birdie on the top of the brush, while the bottle has an intricate ball gown design to it.
All of the Anna Sui nail products also have an amazing scent to them! The one I received smelled like lemons, and other scents include rose and lychee.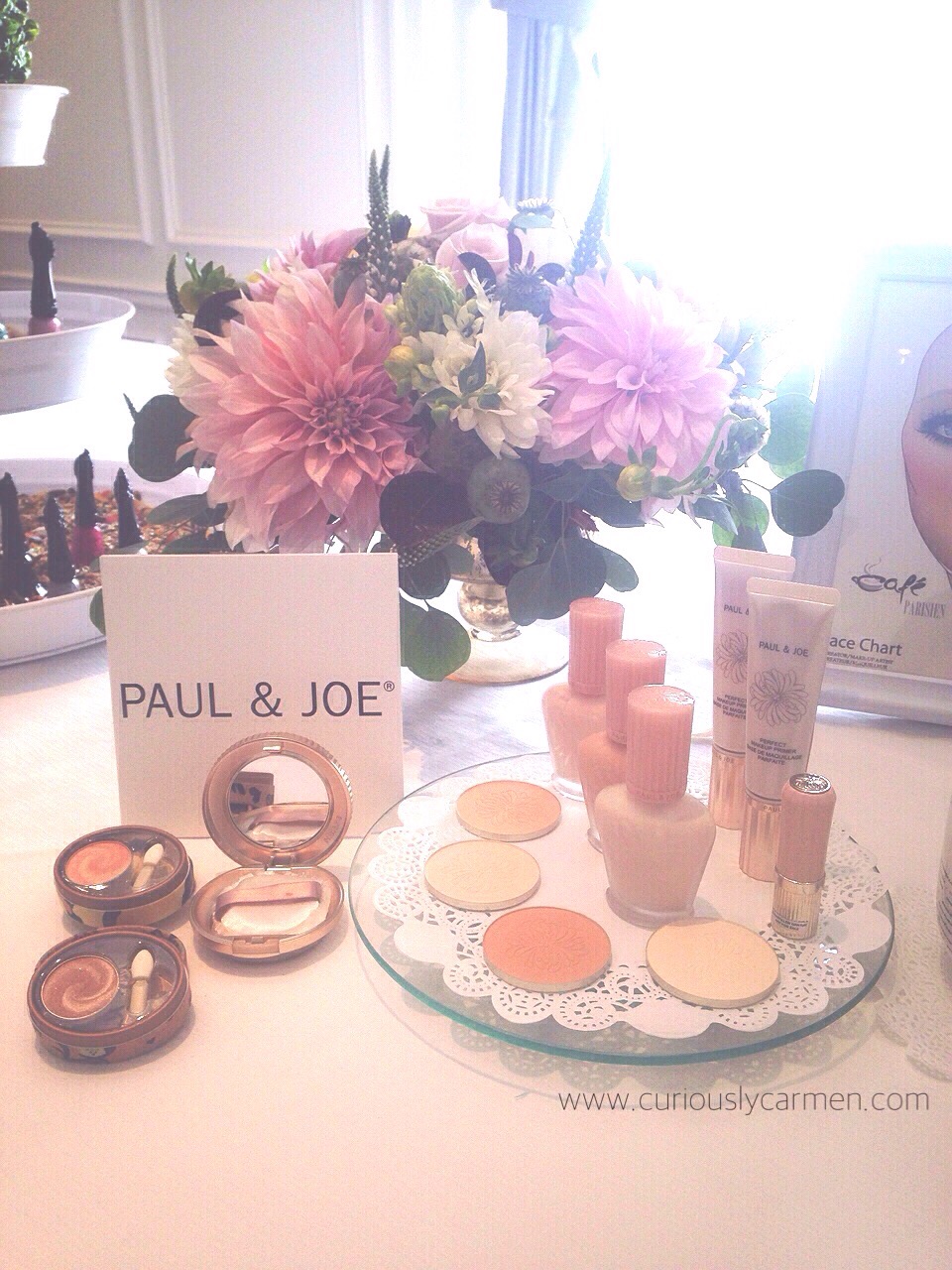 I also really adored the mini 'latte' eyeshadow pods that Paul & Joe had, featured on the left. The swirl and creaminess of the colours, coupled with a cute little foam tip brush is reminiscent of that a perfect, smooth latte on a chilly afternoon. I am a big fan of champagne/gold shades, so the eyeshadow pod is right up my alley.
Also featured are the pressed powder pods, which are purchased separately from the packaging. Beside the pressed powder pods are the moisturizing foundation and makeup primer.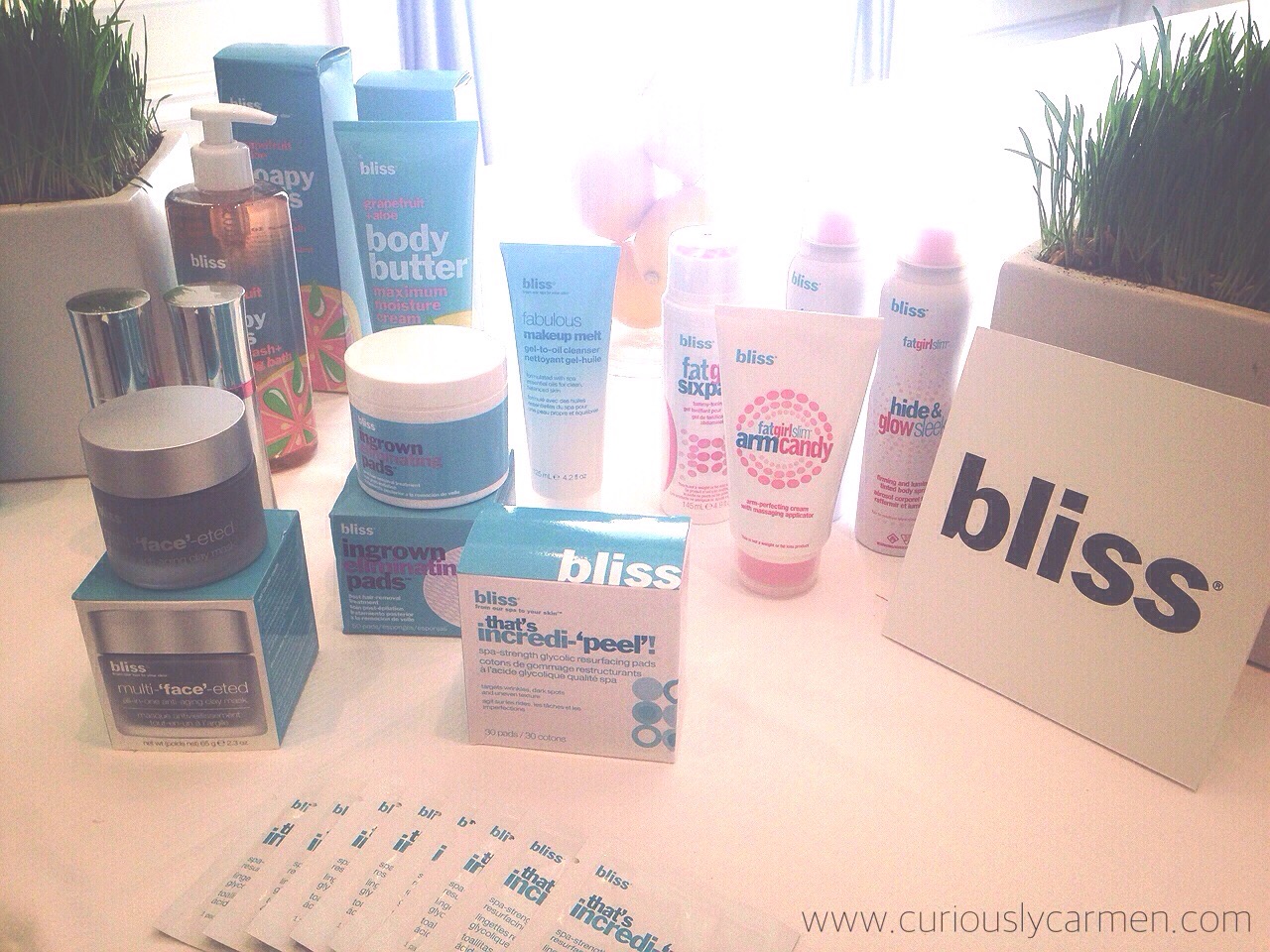 The last station we were introduced to was Bliss's regular collection (not the holiday gift set collection as featured in part 1). For myself, the most interesting product here was the ingrown eliminating pads, I am very curious to see if they will help with my ingrown hairs.
I mentioned this above already, but try to get a chance to try their body butter and soap, which are pictured in the back! The smell is absolutely amazing and will make you feel happy =)
I also did a review of the Bliss fabulous gel to oil cleanser, pictured in the middle beside the Fat Girl Slim products. You can read that post here.
I had a great time at the ACI Beauty event, thank you for having me. I learned about a plethora of new products and am very excited to try them out! Keep your eyes posted for upcoming reviews on some of the products that I have mentioned here.
Which product was your favourite from this post? Let me know in the comments!
Thanks for reading!
-Carmen