Softsoap is a pretty popular and easily recognizable brand. I remember using their hand soaps a lot throughout my life, as I'm sure many of you have as well. Since I mostly use their hand soaps, it was a bit odd for me to try their body washes as I always thought of them as primarily a hand soap company. Yes, I know soap is soap… but you know what I mean!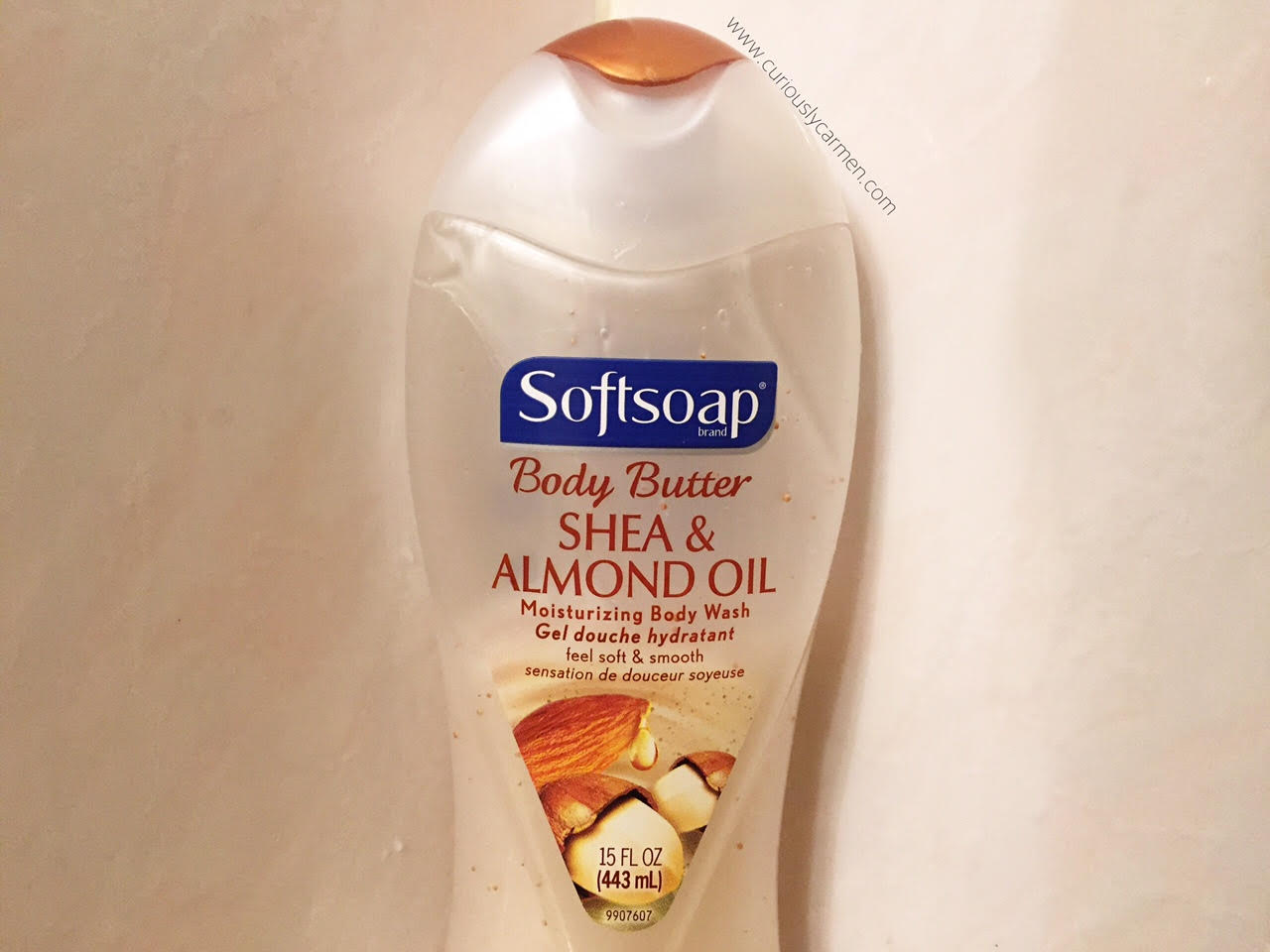 The Softsoap I will be reviewing today is off their body butter line, which suggests that it is a very moisturizing body wash! The scent I purchased was the shea & almond oil, because I thought they would smell wonderful together. Both are also very hydrating and moisturizing products.
Indeed, I was right and I really liked the smell of this! Although I do prefer my fruity scents, this one made me feel more elegant and luxurious.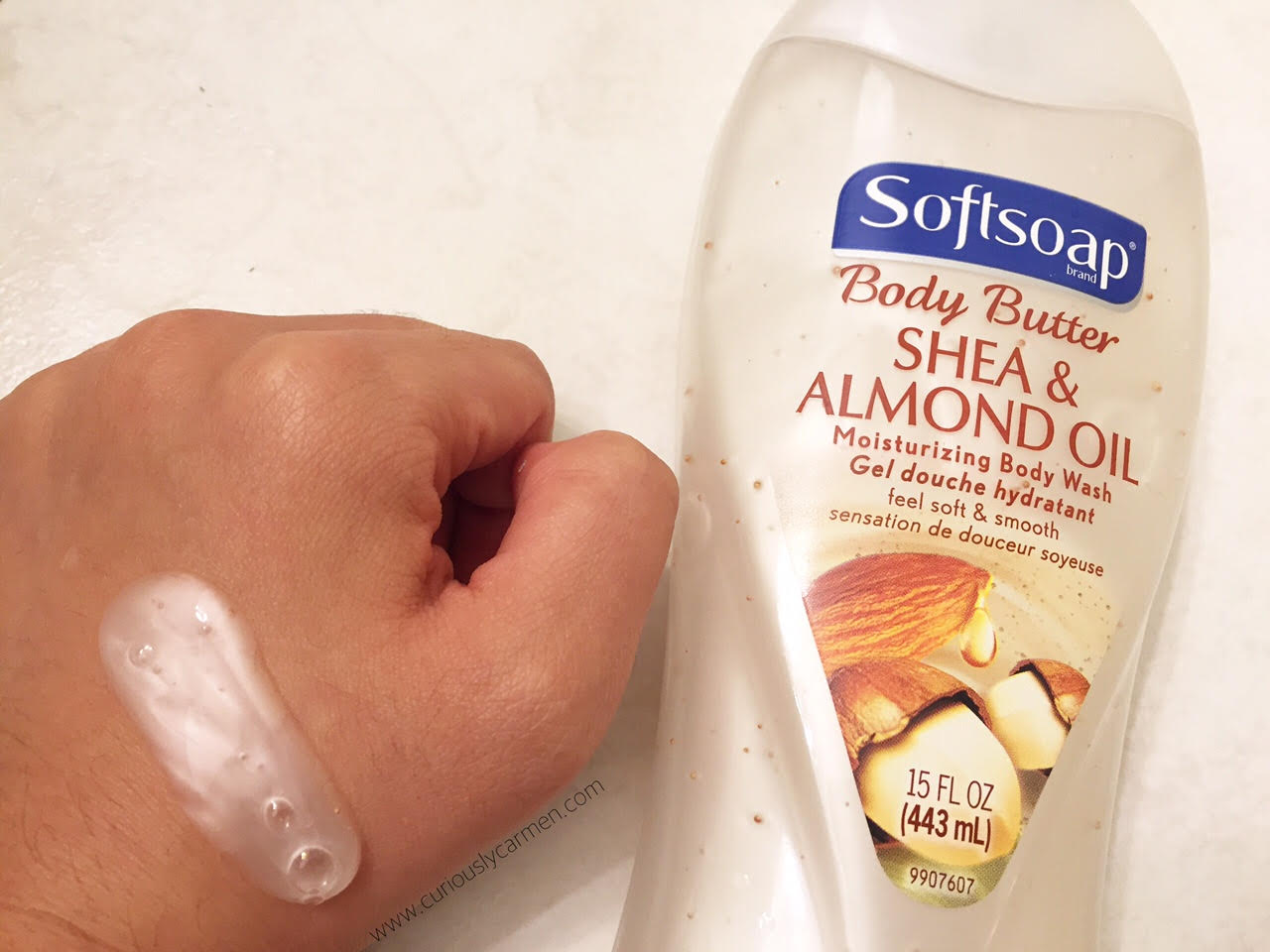 The soap is a pearly white colour. There are also tiny microbeads inside the soap, as you can tell more in the bottle compared to my hand. Whenever I shower, I use about a quarter size amount on my loofah.
This soap does not lather up as much as other body washes I have had, but it still does a great job in cleaning. Afterwards, the scent really stays on to your skin and is noticeable! That's one of the things I love most about this body wash, as I feel clean and refreshed, and smell like shea and almond oil!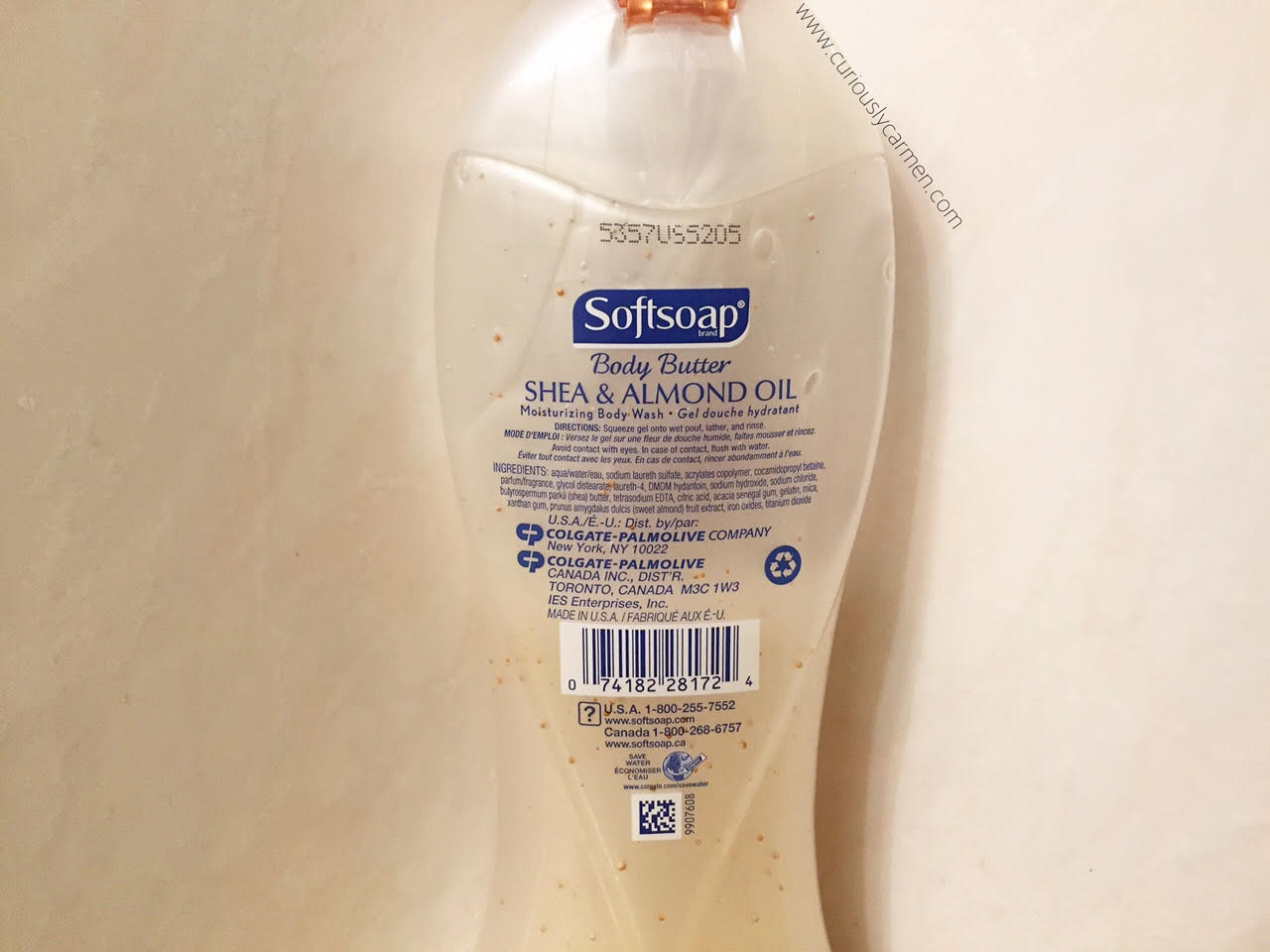 Here is the back of the body wash, with the ingredients incase you're interested. Cool, I didn't know that Colgate & Softsoap were in the same corporation. But then again, most of the products out there are owned by a small handful of conglomerates. However, I won't go all Communications student here because I could talk about corporations all day!
Overall, I would recommend the Softsoap body washes, particularly the shea and almond oil one. They do a good job in cleaning, and make you smell wonderful afterwards. The price is also very affordable and widely available everywhere!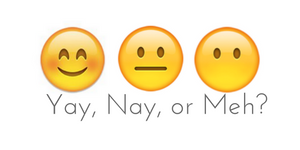 Yay!