Hi everyone,
I apologize for the late post, I have been quite busy outside my blog. I'm really looking forward to having a night to myself where I can peacefully blog without having a million other things to do!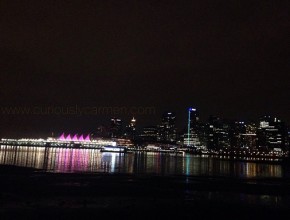 What did you all do for Valentines Day? I hope you all enjoyed it as much as I did. I spent the day with the boyfriend, we had a good day enjoying our city =) As the weather gets warmer and better, I always get amazed at how lovely and beautiful Vancouver is. It happens every single year and I've lived here my whole life, and wouldn't have it any other way. There's so much to see, explore, and eat in this beautiful city!
Anyways, since this is my makeup blog, I guess I should stop talking about Vancouver and move on to what you're all here to read =)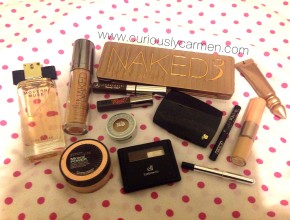 Here is all the makeup I used that day. Usually, I only wear eyeliner and fill in my eyebrows. I like to let my skin breathe!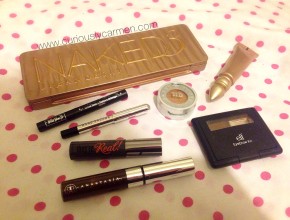 For my eyes, I wanted something a bit sparkly since I don't normally wear sparkly eyes. I used my Urban Decay eyeshadow pot in Space Cowboy and Naked 3 palette. Space Cowboy came with my 2014 Sephora Glitz and Glam party bag, and indeed it is a great product to use on a night out!
I created a thicker, winged eyeliner look as well, but I filled in my eyebrows the usual way: Anastasia Brow Gel & the ELF eyebrow set!
Also, I wore contacts! I haven't worn contacts for almost two months… my eyes get so uncomfortable with contacts after four hours. I envy those who can wear contacts for 12 hours straight.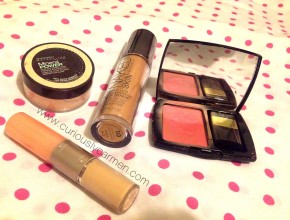 For the face makeup, I primed my skin with The Face Shop's pore balm that I just realized I forgot to take a picture of, sorry! But you can read my review of it here =) I have been loving it so far even though it smells a bit medicated, it really does smooth out the appearance of your face. My concealer is also from The Face Shop and you can also read a review here.
To set my foundation, I used the Maybelline Mineral Powder which is probably one of my drugstore favourites of all time. I recently re-discovered this foundation and haven't looked back! The first time I bought this, it came with a really horrible and stiff brush which looked really cakey and gross on your skin. When using my own regular brush, it's a really good finishing powder and makes your face look smoother.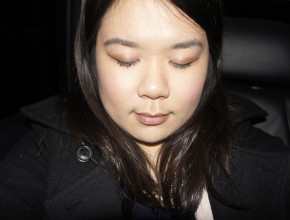 Finishing off, I used my Lancome Blush Subtil set lightly over my cheeks. I find that this blush, or this shade in particular, gives you a very youthful, rosy, and cute look. It's also very light, so it might be a bit hard to see here.
Wow, I just noticed how colour-less my lips look…ugh. We had just finished eating dinner and I didn't think to reapply lipstick for this picture, whoops. Anyways, I'm wore the Chanel Rouge Coco lipstick line in 80 – Etole. It's a nice, neutral shade. I like it because it looks suitable with many makeup looks.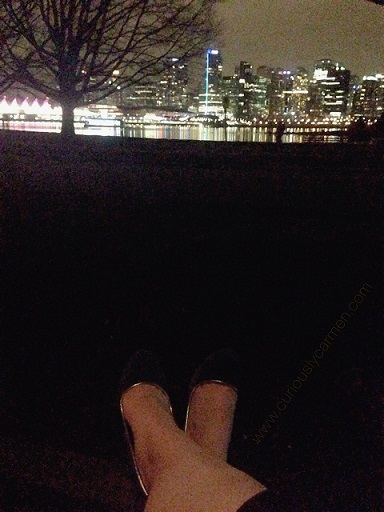 Anyways, my bunny Benji is going crazy, running and jumping around in circles so I should probably call it a post and play with him (You can probably see him over on the right, in my Instagram preview hehe). I had a fun time writing this post and I hope you enjoyed it as much as I enjoyed putting it on! Happy late Valentines to all my readers once again =)
Hope to talk soon!
-Carmen