Stila has launched the Perfect Me, Perfect Hue Eye & Cheek Palette as part of their Summer 2016 collection. This palette just came out this month in addition to two other new products this summer: Stila Stay All Day Foundation (re-launch) and the Colour Correcting palette.
I will also be reviewing the foundation as well, so stay tuned for that!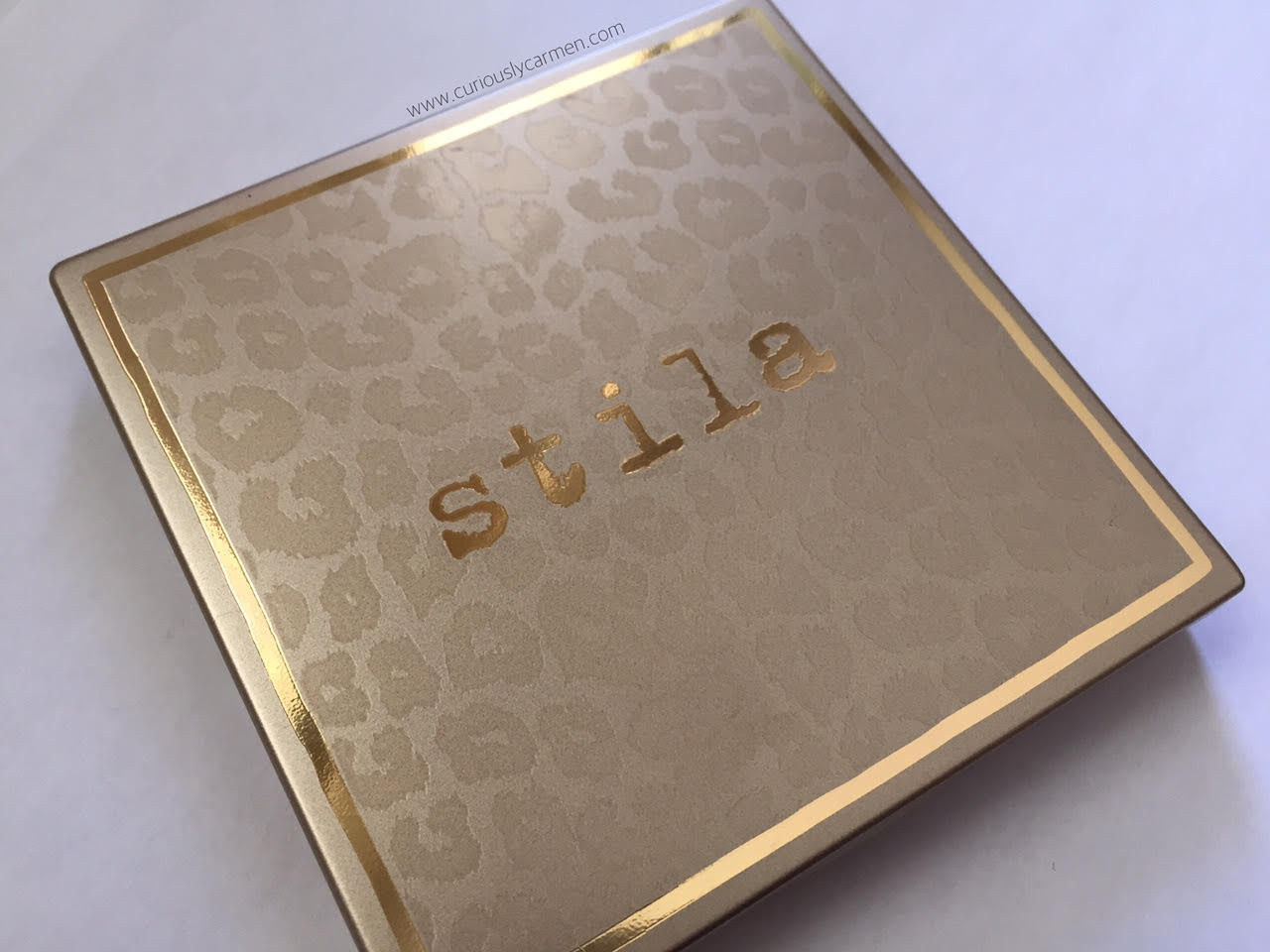 The packaging is consistent with all of Stila's other products. However, there is the addition of cheetah print! I found the packaging to be good quality, and sturdy enough to put in your purse or luggage without having to worry about it breaking or opening.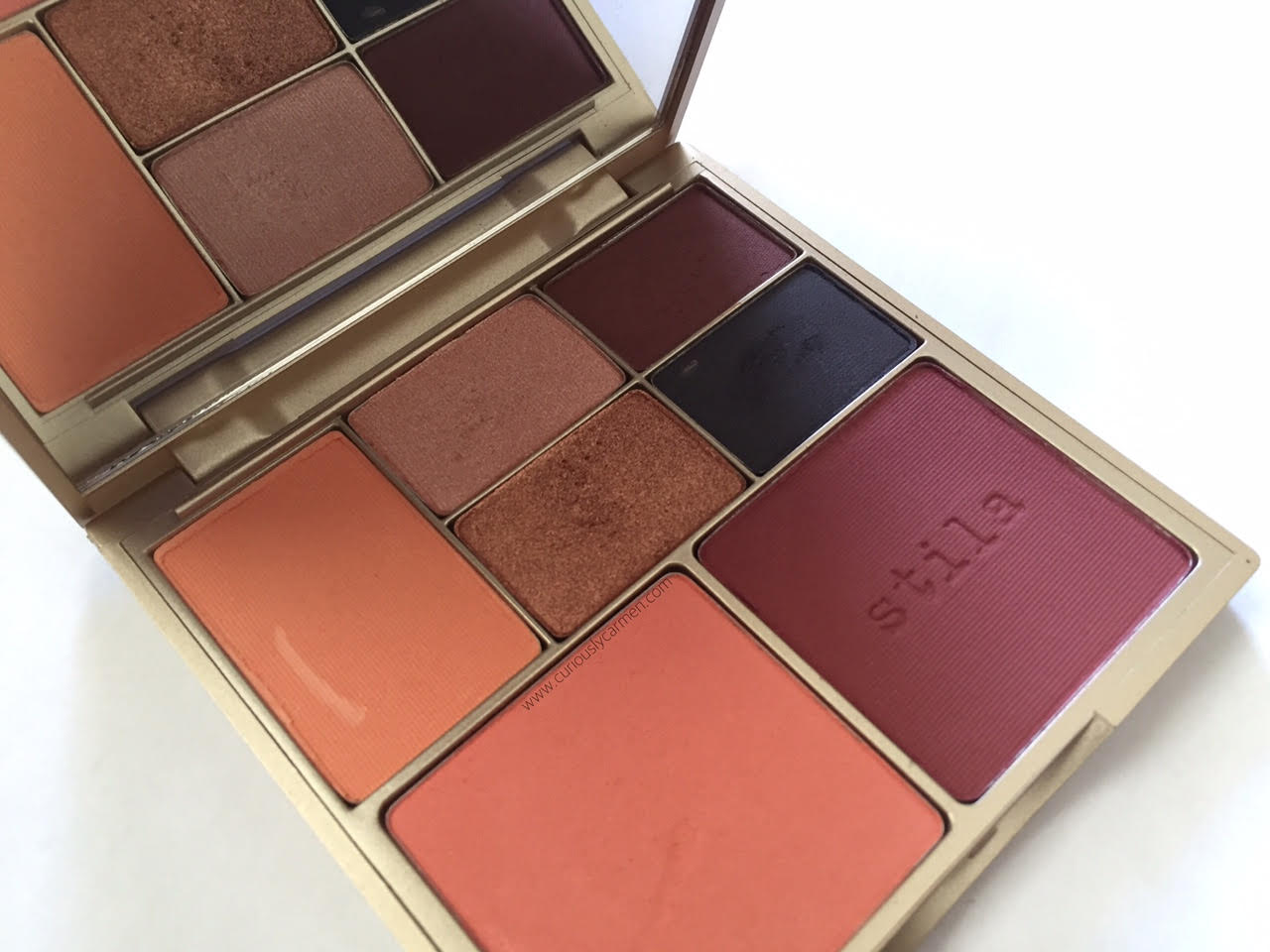 Ta-daaaa! Here are the shades. The bottom two are blushes, while the top shades are for your eyes. There are four versions of this palette, depending on your skin tone: fair/light, light/medium, medium/tan, and tan/dark.
The sample I received was actually for tan/deep skin, which meant it didn't fit my skin tone completely. However, I will get into that in more detail further along in the review.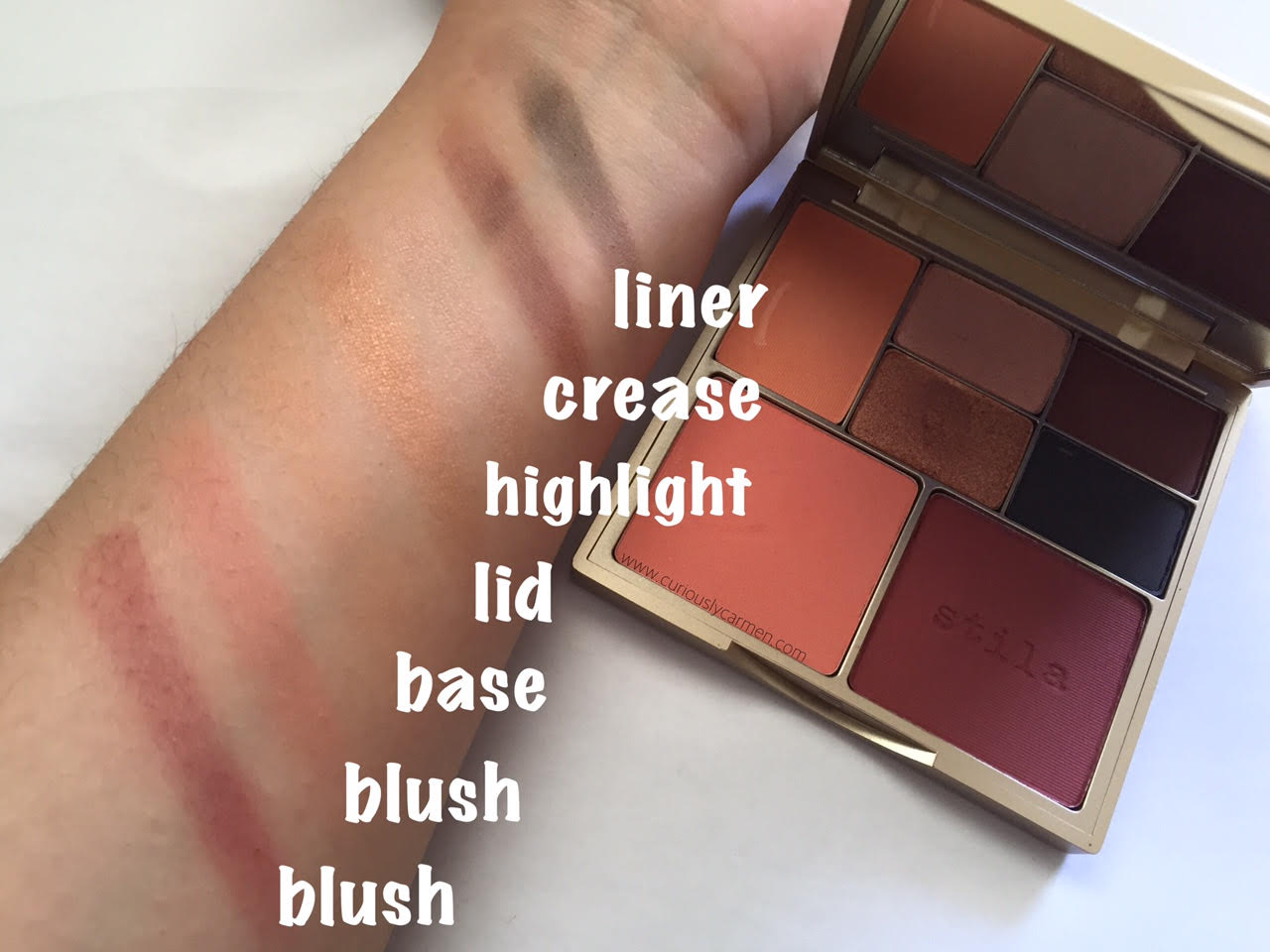 Swatches of the palette. Instead of putting down the shade names, I listed the swatches based on where they are supposed to go on your face. Of course, you don't have to follow these suggestions if you don't want to!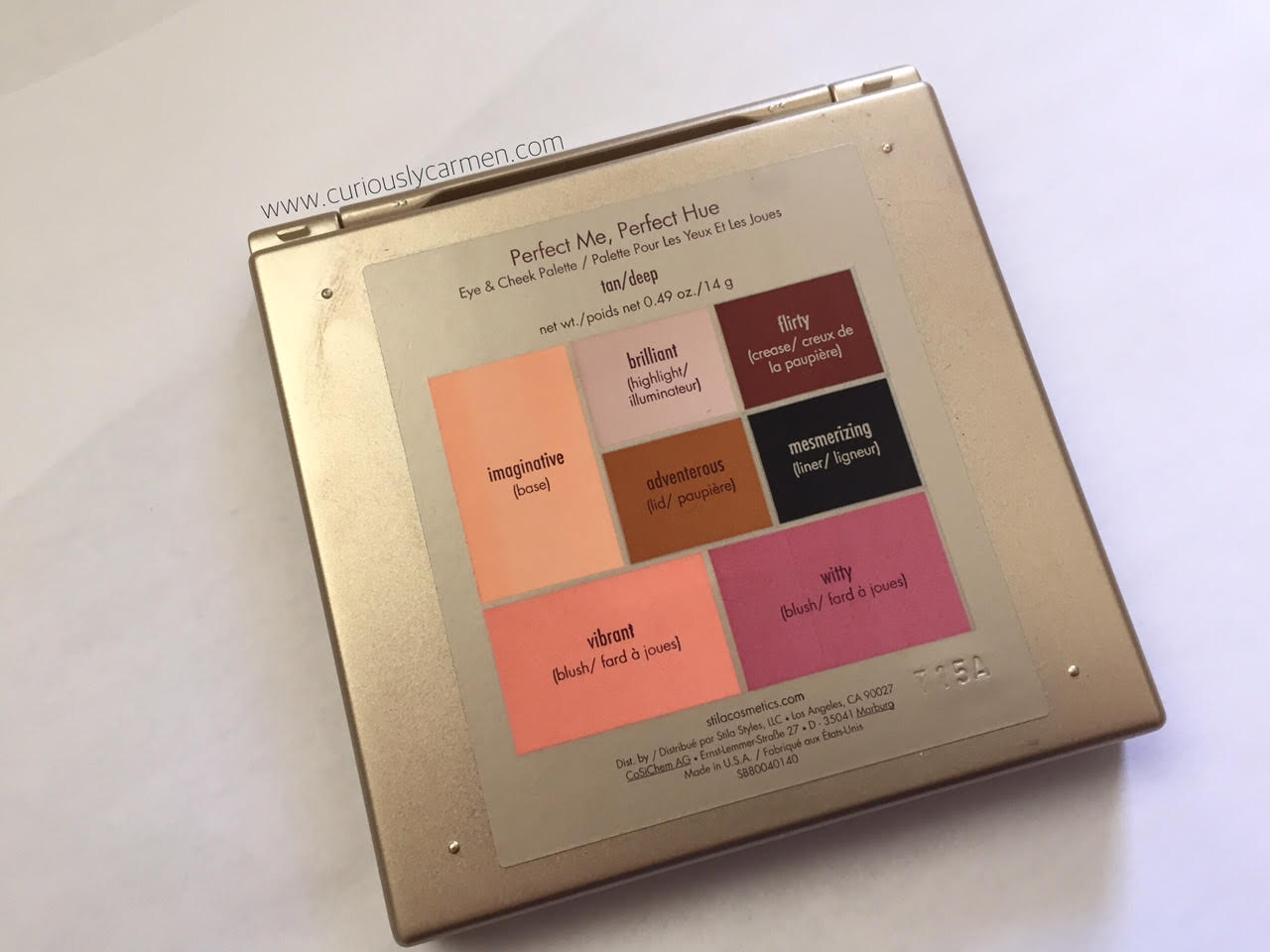 The back of the palette also shows you which shades go where. For someone just starting out with makeup, this would be really helpful!
With the guide, I found it effortless to create a look that complimented each shade perfectly. A lot of the times before I use eyeshadow, I sit there for a good five minutes thinking of which shades to use, and where. I liked how I didn't have to think about it and was able to create a look that I loved in under five minutes.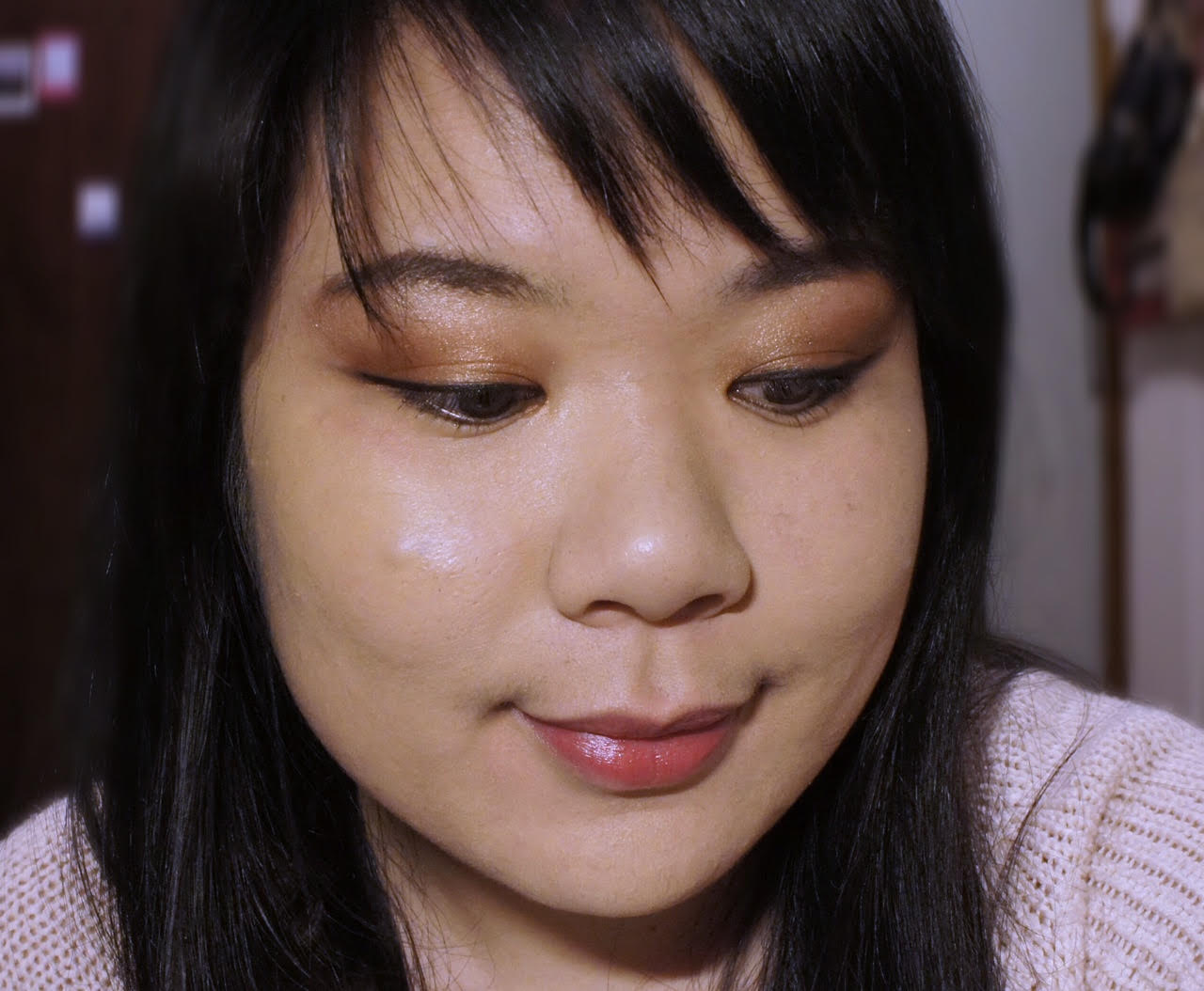 Here is the finished eye makeup look with the palette following the photo provided on the back of the palette! I was really impressed at how pigmented and blendable the product was. I couldn't believe that it took me under five minutes to finish this look and I love how warm the shade is.
These colours would be perfect for a glamourous summer night out!


Here is a close up of the colours! Again, the shadows were really pigmented and super easy to blend.
You may be wondering about the blush? As mentioned in the beginning, the sample I received was tan/deep. The colours in the palette are chosen based on what shades would compliment your skin tone the most.
Because of this, I found the blush did not go well with my medium skin at all. The colour was too vibrant on my skin and made me look like a clown, LOL. Trust me, you don't want to see how it looked on me. I'm sure that if I tried the blush in the light/medium palette, it would have turned out better.
However, I will say that the blushes are very pigmented as well. One quick dab produced an intense amount of colour!
---
In conclusion, I really enjoyed playing with this new palette and can see myself wearing the eyeshadow a lot. Even though I have the tan/deep palette, the eye shades still looked pretty good on my eyes. If I had the medium/light palette, I would definitely have used the blush too.
My favourite part of this palette was how quick and easy it was to blend and create the look! It's nice to know that I can still have a great shadow look even if I am short on time.
You can find this palette at Shopper's Drug Mart, Murale, and Sephora! This retails for $51 CAD.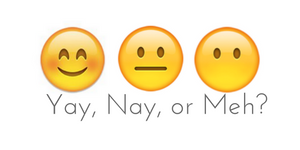 Yay!
Thanks for reading!
Carmen
Samples provided for review. Opinions are own.