Following the fall/holiday event I attended for Stila, I was generously given a few samples of their new products to try out! I've mentioned the 'perfectly poreless' line briefly on my event recap post but today, I will be doing a more detailed review after using the three products for almost a month now.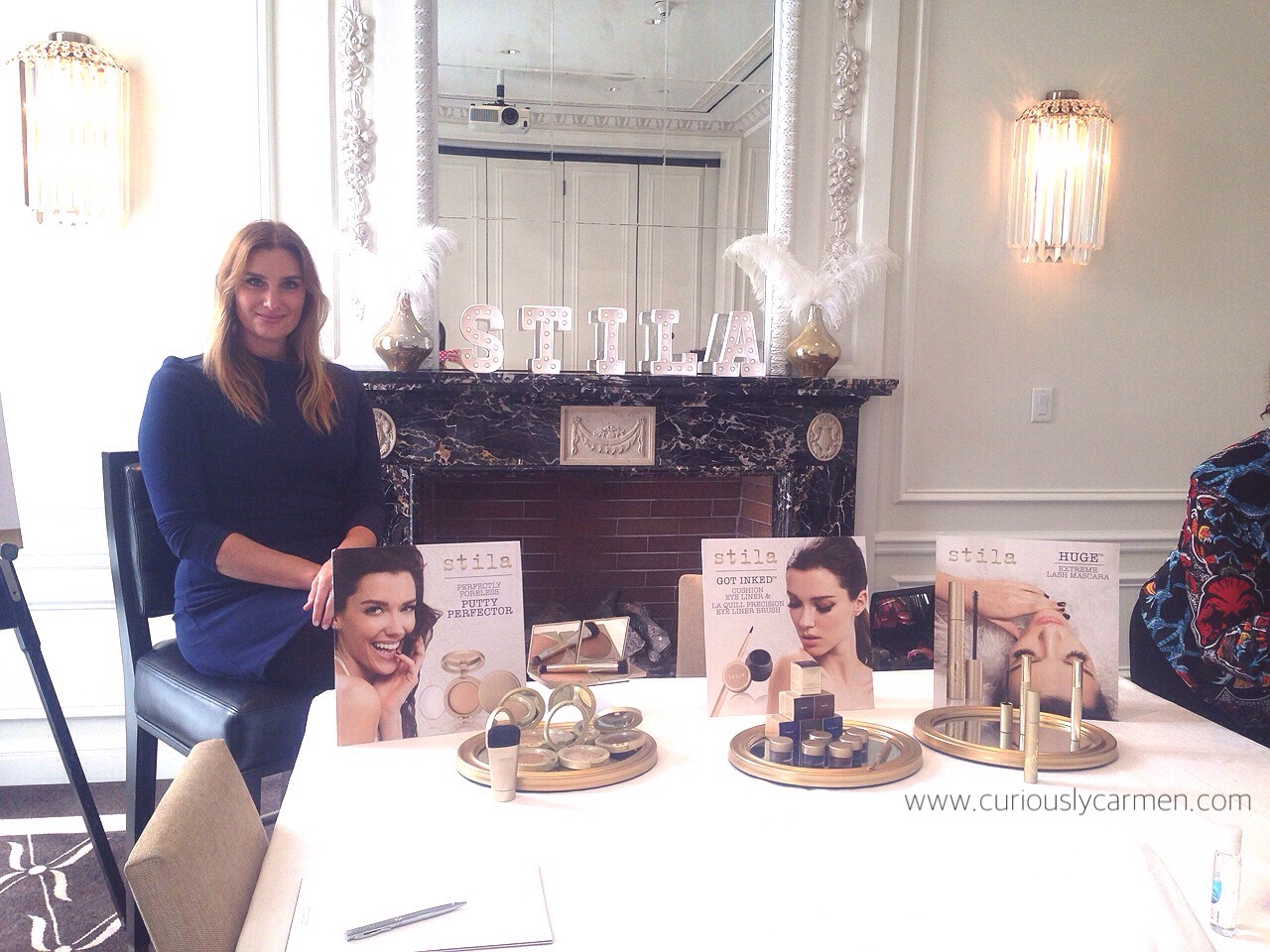 I was first introduced to this line by Sarah Lucero, the Global Executive Director of Creative Artistry at Stila who led us through all the new products that day. The products I will be reviewing today are seen on the far left of this photo.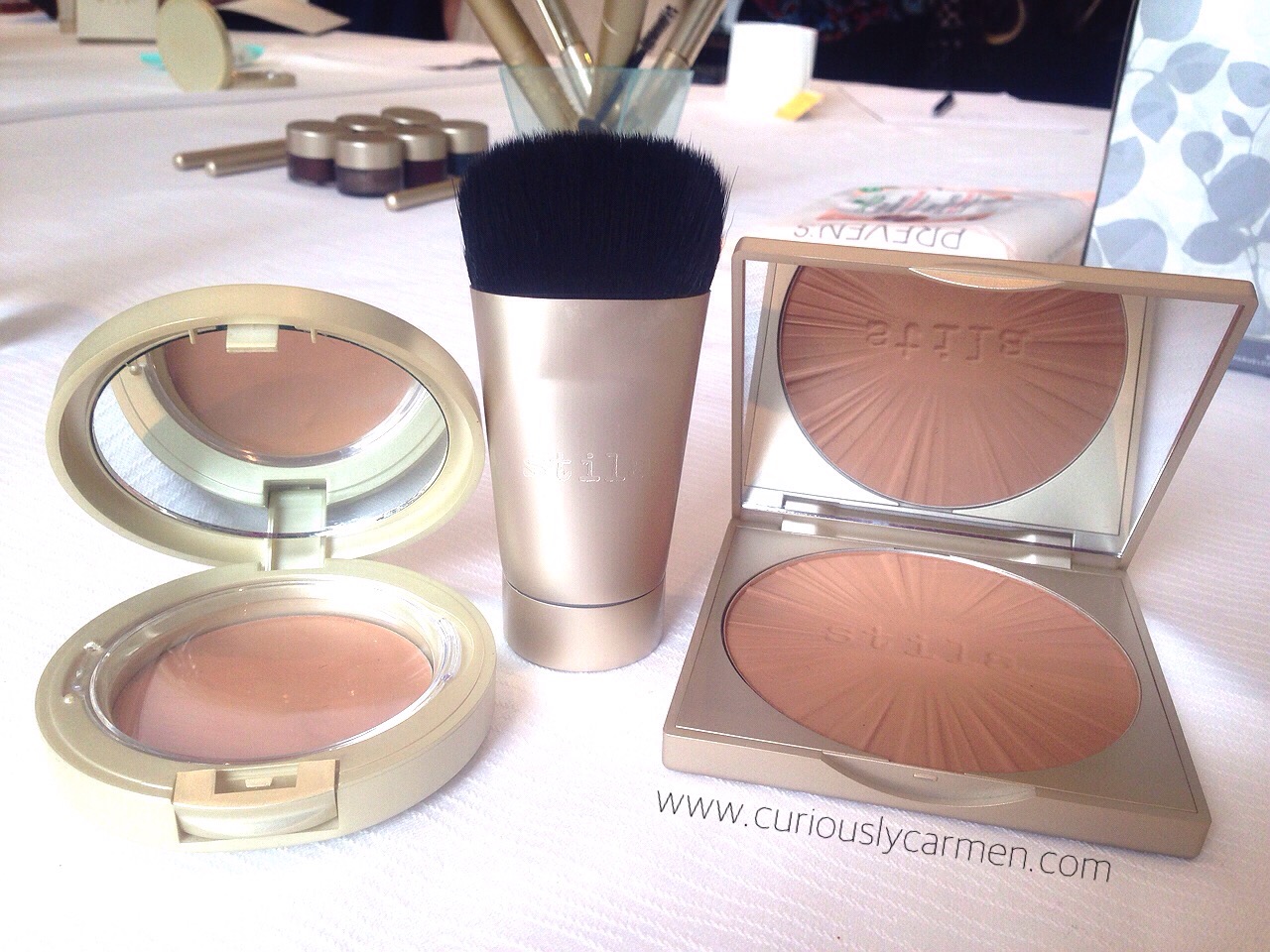 Starting off with the new Wonder Brush, I really liked this brush at the event and was quite happy to see it in my sample bag once I got home! As the name suggests, the Wonder Brush is a versatile brush, which you can use for a multitude of different foundation steps. It was also designed by Sarah herself – how cool is that?!
I liked how dense and soft the brush was. I wish that it came with a cap so that I could bring this around in my purse for touch-ups though.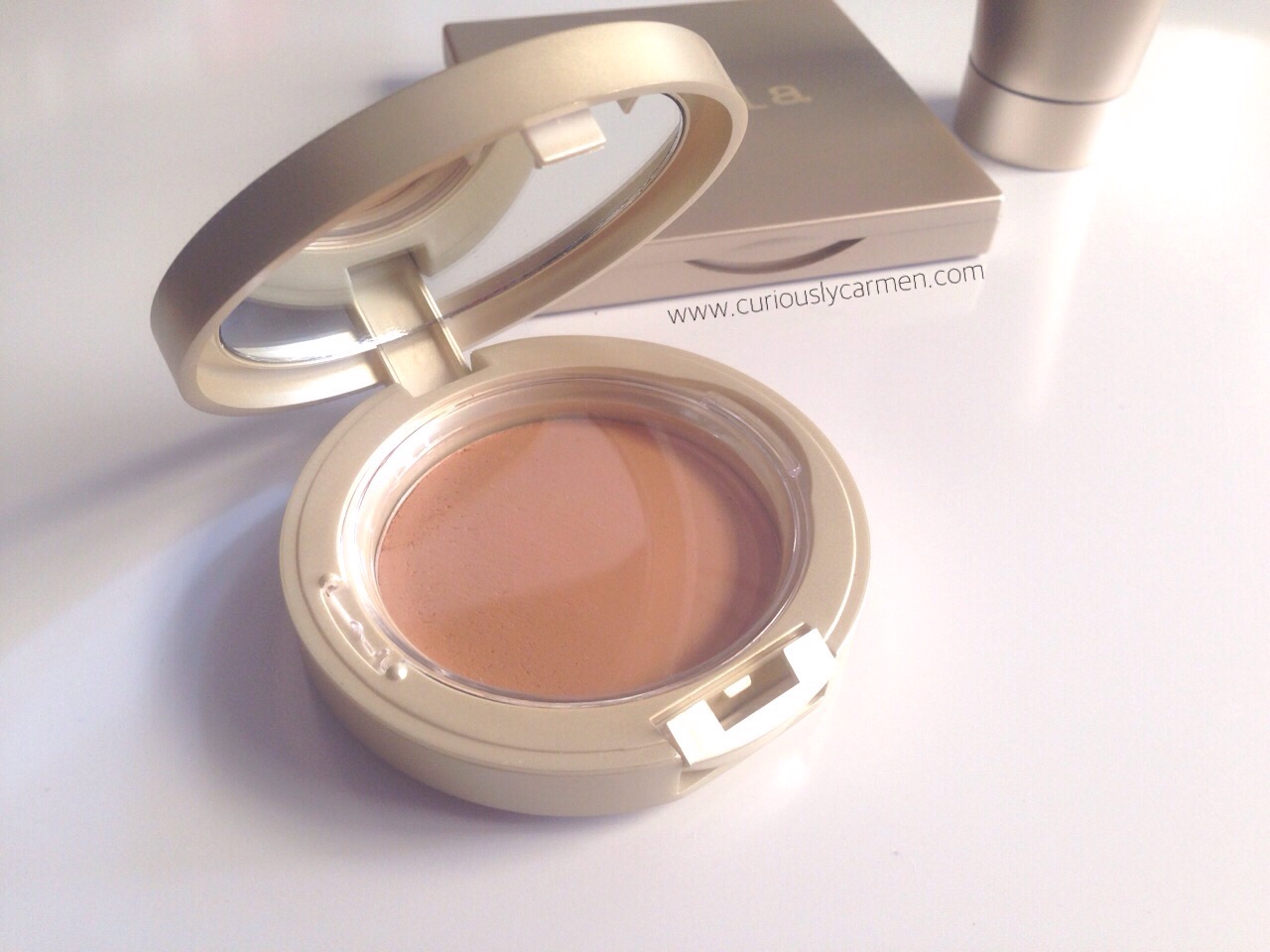 Secondly, is the perfectly poreless putty perfector. This product is a combination of a cream foundation and loose powder. The best way to describe this product would be 'bouncy' but also slightly more dense due to the cream ingredients in it.
Although it feels very bouncy and slightly dense, the product does go on lightly and is very smooth to the touch. I was quite surprised at how lightweight the product felt, considering that it felt and looked pretty dense in the case!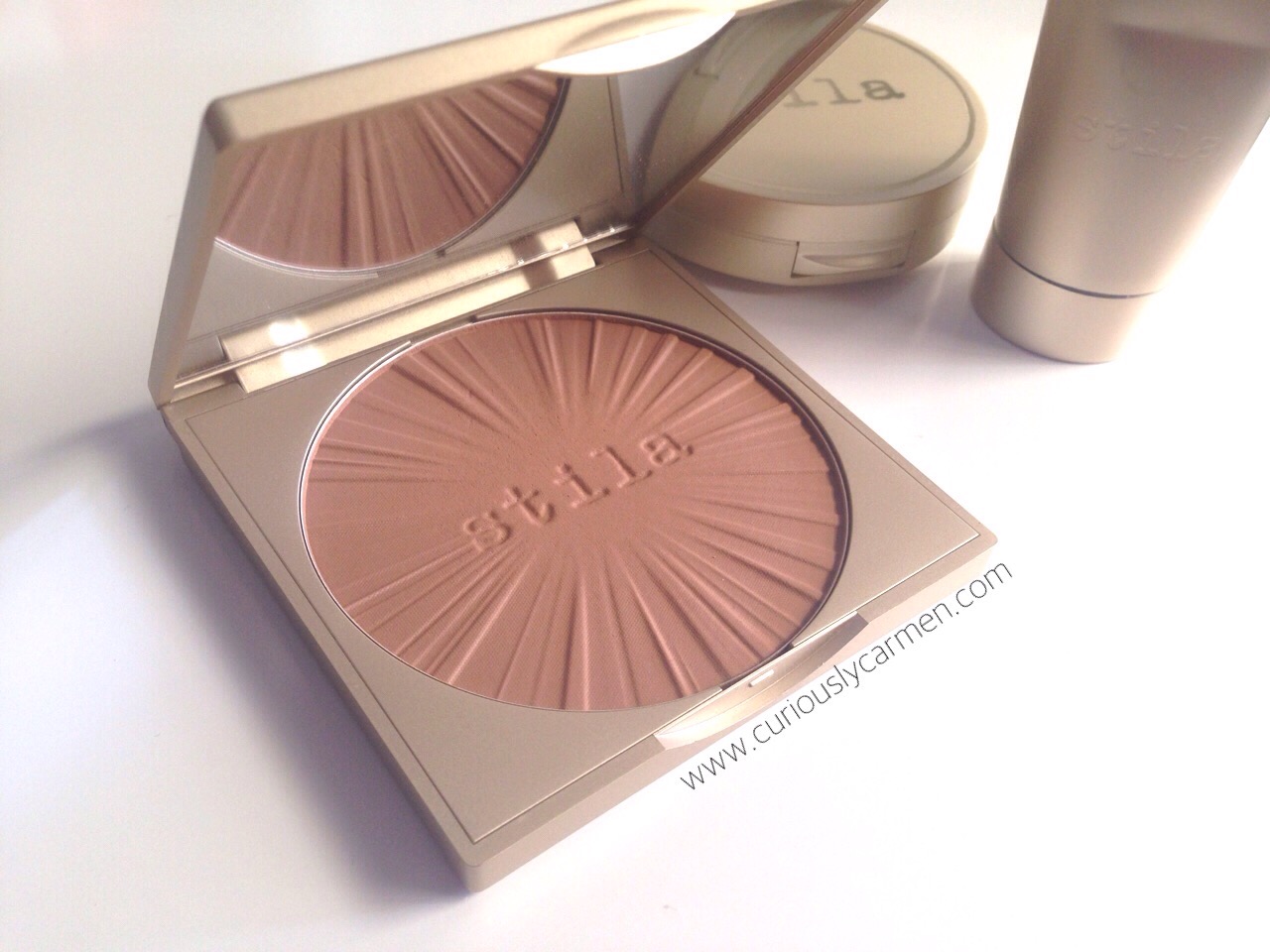 Thirdly is the Stay All Day face and body bronzer'. You might be familiar with the Stay All Day liquid liner from Stila, which I really love! This bronzer is an addition that line.
I really love the detailing of the product and how both foundations can be easily brought on the go. Both feature a mirror inside, and feel very sturdy so you don't have to worry about the product accidentally opening in your purse or cracking!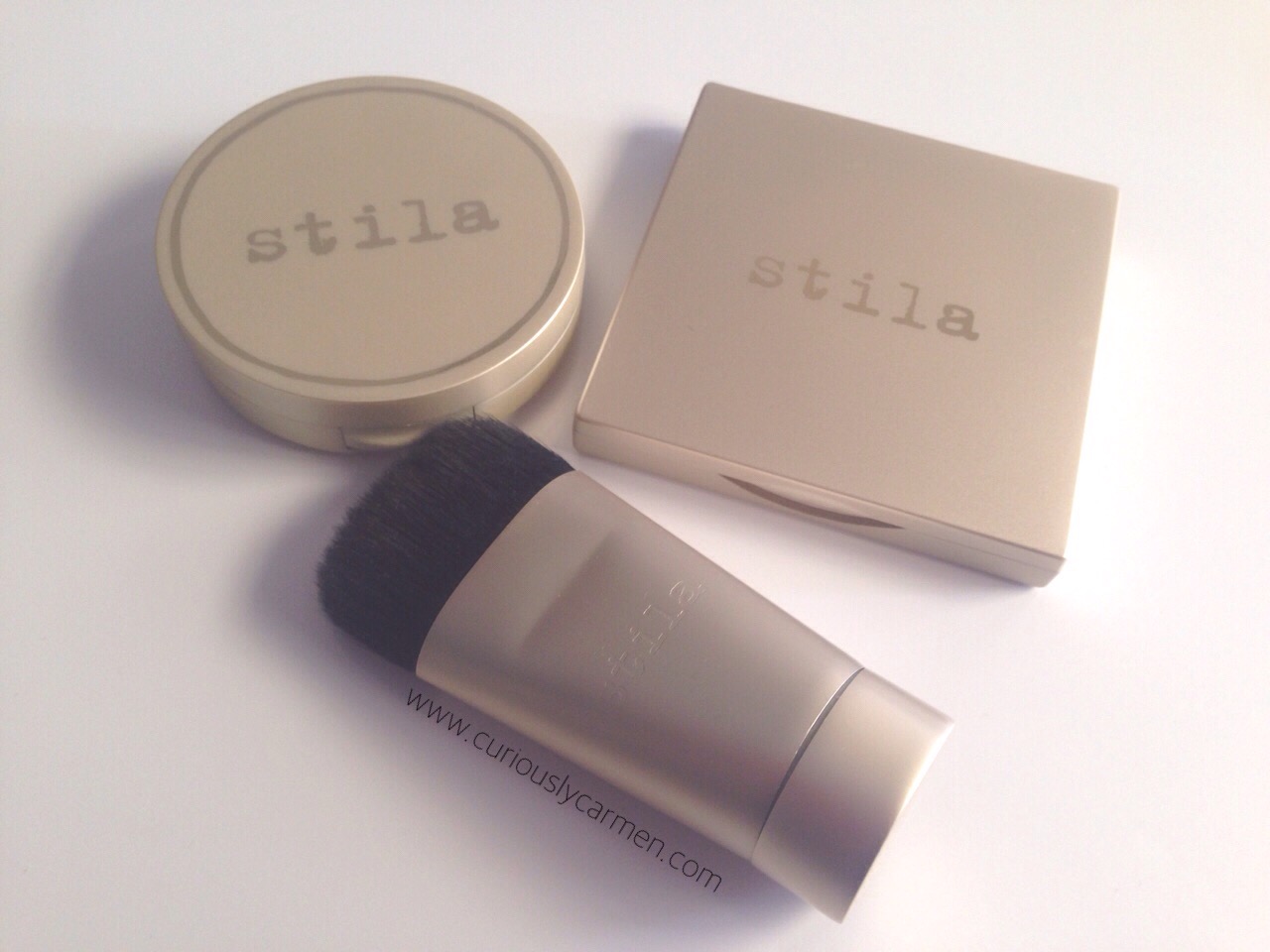 I used the Wonder Brush to apply my foundation. The foundation applied very easily and was pretty lightweight on my skin. The foundation is a light to medium finish, depending on how much you put on as it is very, very buildable! On some days, I used this for a light finish but on days where I wanted more coverage, I simply applied a bit more.
Afterwards, I used the bronzer to contour my face. The bronzer goes on pretty light, which I prefer because I've owned some bronzers that look too harsh. Also, you can easily pick how much product you'd like, making this bronzer super buildable as well. For each cheek area, I swiped the brush three times in the bronzer.
If you are new to contouring, I would recommend using this brush as you can easily put it on an angle and swipe bronzer on your face, then blend the product out. Since the brush is so dense, it delivers a nice and even colour on the first swipe.
I always use primer before my foundation, but I decided to test these products out by eliminating it. After a whole day of shopping, I noticed that my foundation was still on but it was not as smooth looking as it initially was. As with most foundations and my slightly oily skin, I touched this up in the evening and it was as good as new!
—
In conclusion, I really enjoyed incorporating these foundations into my routine and will be continuing to use them. I like how lightweight the two products felt, and how easy it was to apply and contour with the Wonder Brush. You could use these products daily, as they look very natural but you can easily build the coverage up if you would like.
You can find these products at Shopper's Drug Mart and Murale.
Thanks for reading!
-Carmen