Following Stila's fall media preview event, I had the pleasure of attending the ACI Beauty fall collection preview event as well. After doing some research, I found out that ACI Beauty is one of the biggest beauty distributors in Canada and work with big beauty brands such as Anna Sui, Ardell, Bliss, Ceramic Glaze, Clean, Paul & Joe, Stila, and more.
As a result, I was able to see a variety of different products from all the brands that ACI works with. I left the event with a lot more knowledge about these different brands, and am excited to see the 2015 Fall/Holiday collection in stores.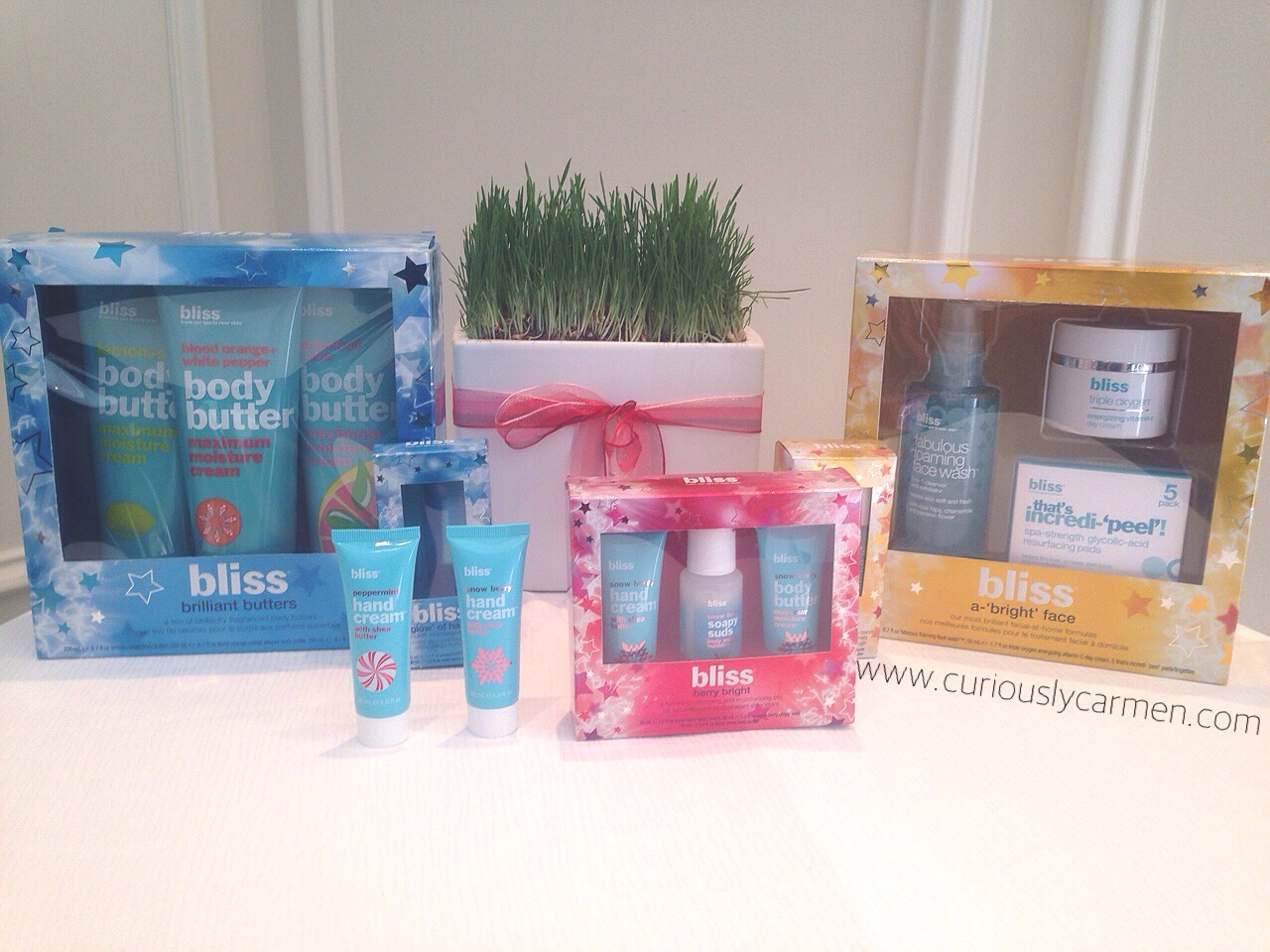 All the different brands were beautifully placed inside the room, I will be discussing the products in the order that they were presented to us in by the wonderful ACI ladies.
The first product we were introduced to were the new holiday collection line from Bliss. The gift sets come in different sizes, which is convenient if you are just looking for a stocking stuffer or a larger present. You can either get a set of lotion or skincare products, which are the two bigger boxes.
We sampled the grapefruit body butter, shown in the big blue box in the middle, which smelled amazing.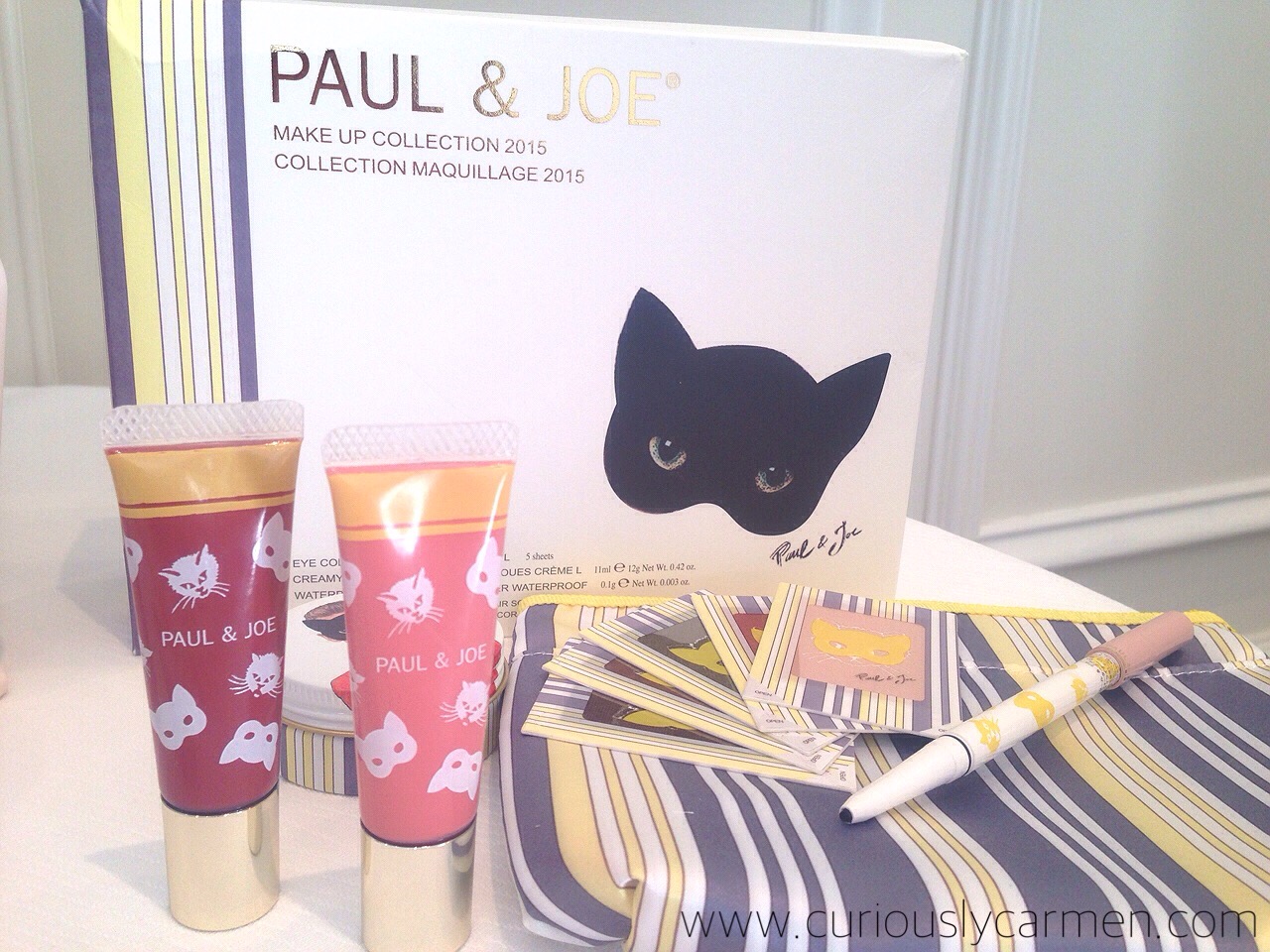 I've only recently seen Paul & Joe products on social media and other beauty blogs, but this was the first time I've seen their products in person. I am absolutely smitten by Paul & Joe's packaging. It is a mix of classic elegance, with a touch of cuteness.
Pictured here is a makeup bag, with all the contents spread out. This would make a good gift to someone over the holidays, or a great way to be introduced to the brand as it comes with a few of their different products.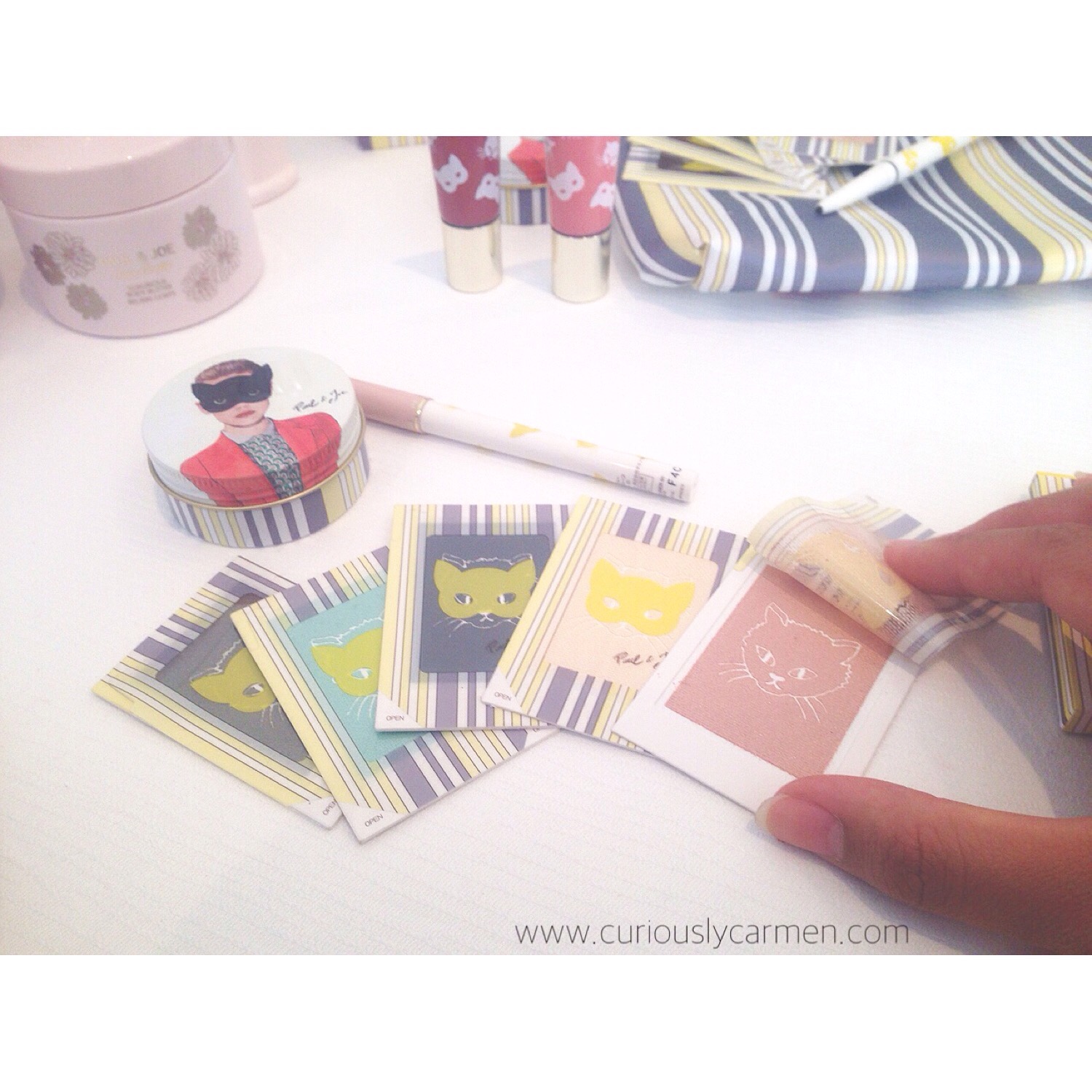 All of us beauty bloggers were in awe with the elegant and innovate packaging for their eyeshadow samples. I've never seen them be presented like this before so it was definitely really cool. There is a definite cat theme going on this season – this is for all you cat lovers out there! Meow =)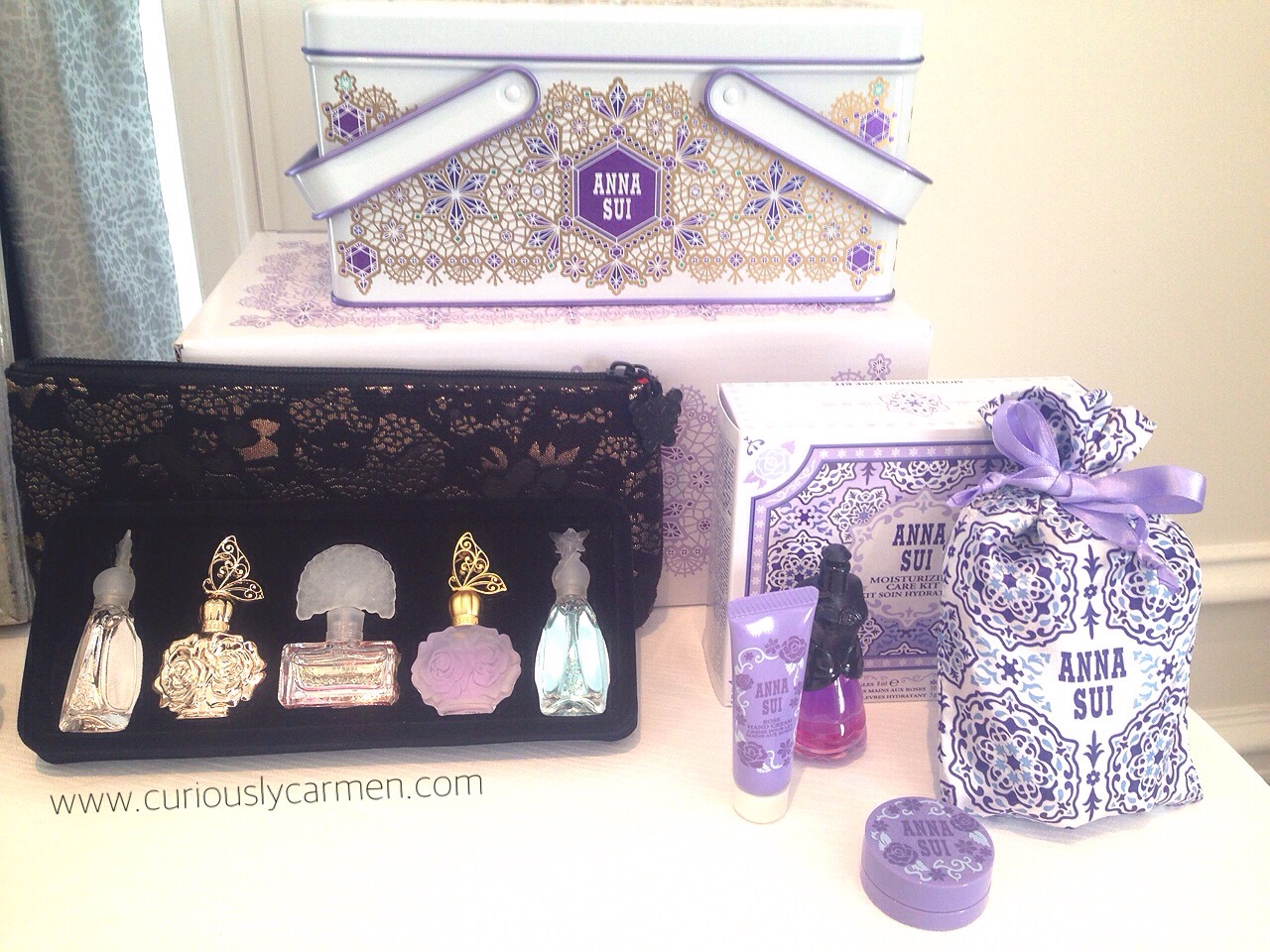 The next table featured some of the Fall 2015 Anna Sui products. Starting on the left is the limited edition miniature fragrance gift set. The fragrance set includes the new perfume, 'Romantica' along with other returning favourites. All of the bottles are so beautiful!
Beside the fragrance set is the limited edition moisturizing set. This comes with nail care oil, rose hand cream, and moisturizing balm.
On top of these two is the customizable makeup box, available exclusively at Hudson's Bay. It comes free with any cosmetic purchase of $80 and you are able to choose from Anna Sui favourites.
All of these products will be available in stores in October 2015!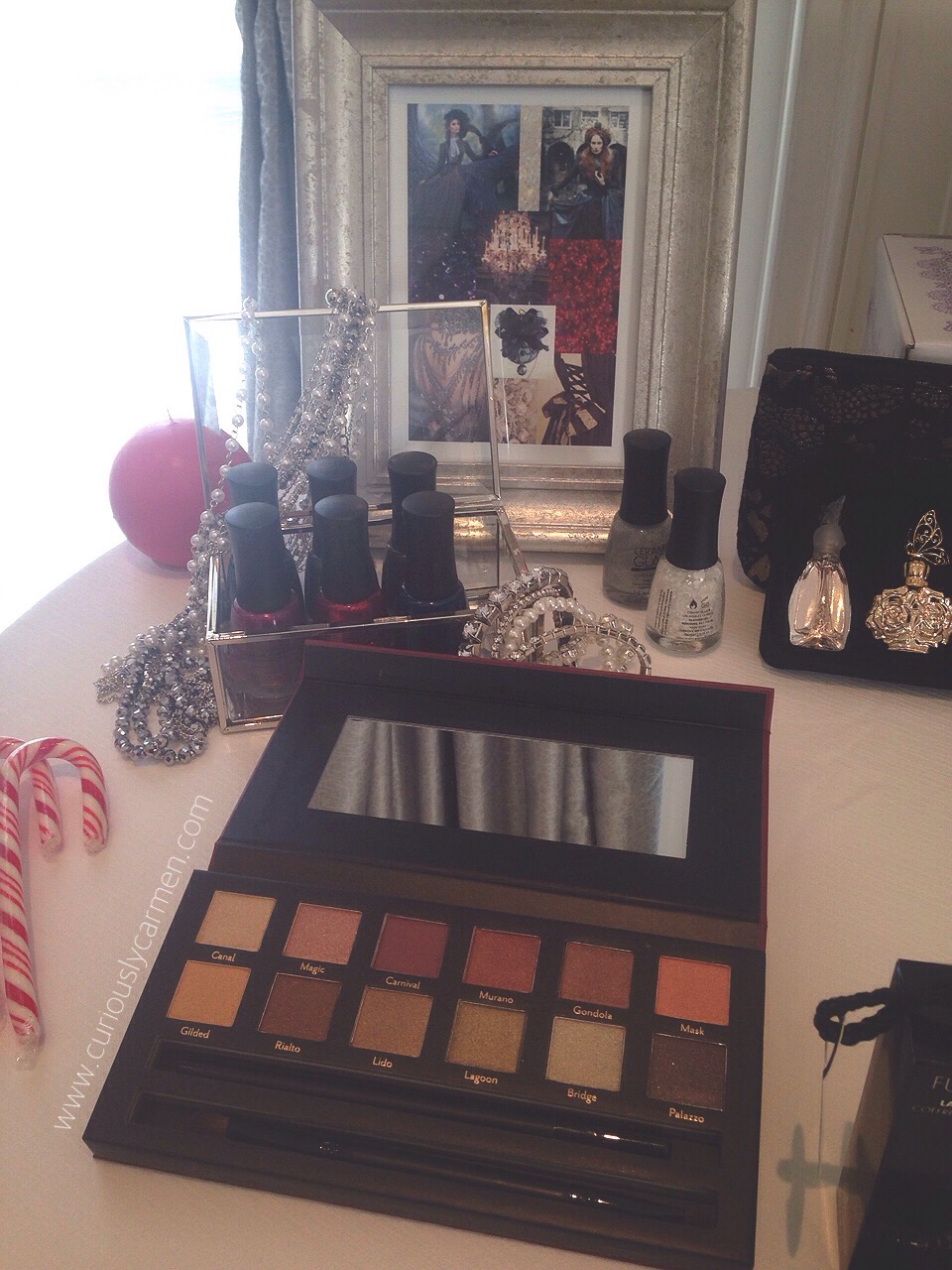 Following, we were introduced to Cargo Cosmetic's eyeshadow palette. I love the darker shades of this palette, and it feels very romantic to me. This palette would be great for holiday parties – look at all the shimmery gold tones! The pinks would look nice as a office day time look as well.
Behind the palette are some Fall 2015 nail colours from Ceramic Glaze. Just like Cargo's eyeshadow palette, the rich and darker shades would pair very well with an evening party dress for holiday parties. I can't believe I am talking about the holiday season already! =P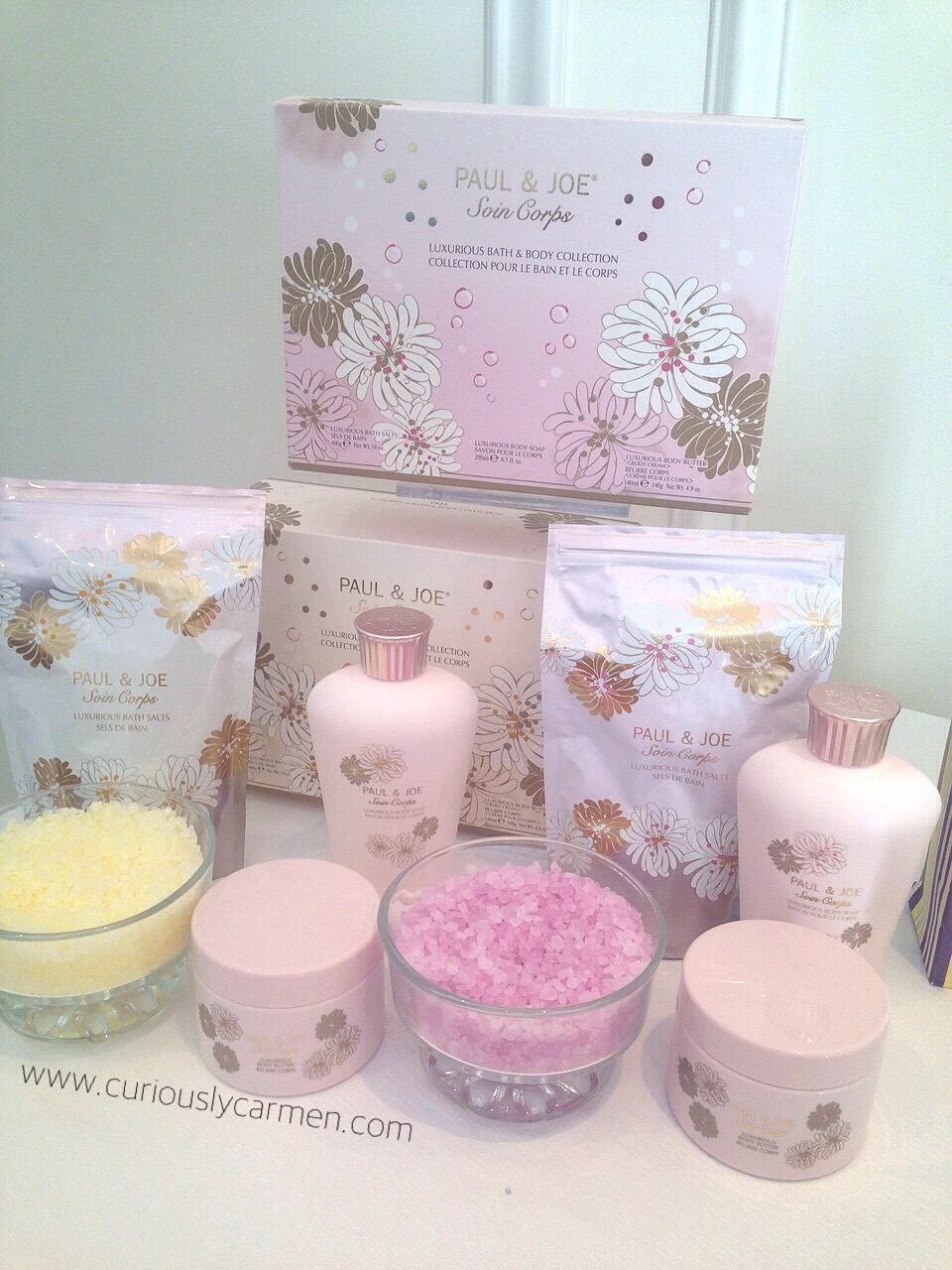 Ending off part 1, we were also introduced to Paul and Joe's bath & body collection as well! There are two bath & body collections – Arlequin and Columbine. Both smelled very luxurious and feminine – I would love to take a bath with these bath salts!
Which products are you most excited for?
Thanks for reading and stay tuned for part 2 of the ACI Beauty Fall/Holiday 2015 Media Preview!
-Carmen
Press samples featured, all opinions are my own.