While doing my part in social distancing and staying home, I thought it would be a great time to continue my travel posts from our recent trip to the Kansai region (Osaka, Kyoto, Kobe, Himeji, Kurashiki)! We went back in late January/early February, but honestly that felt like a year ago because things were so different then compared to now!
The Cup Noodle Museum is not actually located in Osaka. From Osaka's city center, it is about a 40 minute train ride to the city of Ikeda. Ikeda is a small, residential city so we thought it was quite odd to plop a museum here. Turns out, the city of Ikeda is where cup noodles were actually invented!
We actually weren't planning to come here, but prior to our flight, we had nothing to do and saw that the Cup Noodles Museum was only 15 minutes away from Itami Airport. So, we checked our luggage in early and killed a couple of hours here. It was actually one of the highlights of the trip and I ended up really enjoying our visit here!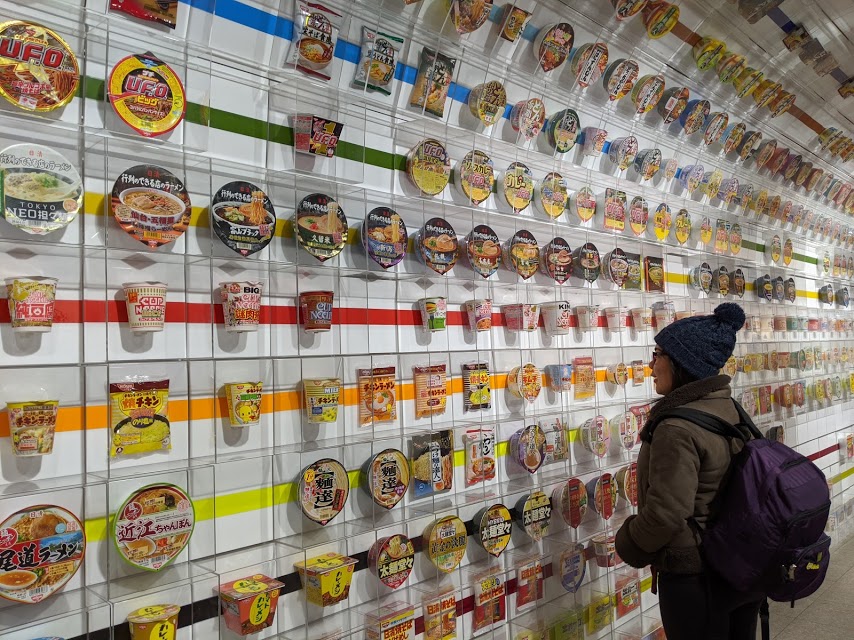 Since the Cup Noodle Museum is the only attraction around here, there are signs everywhere when you get off the train station so it would be hard to get lost. There is no entrance fee here unlike the Cup Noodle Museum in Yokohama.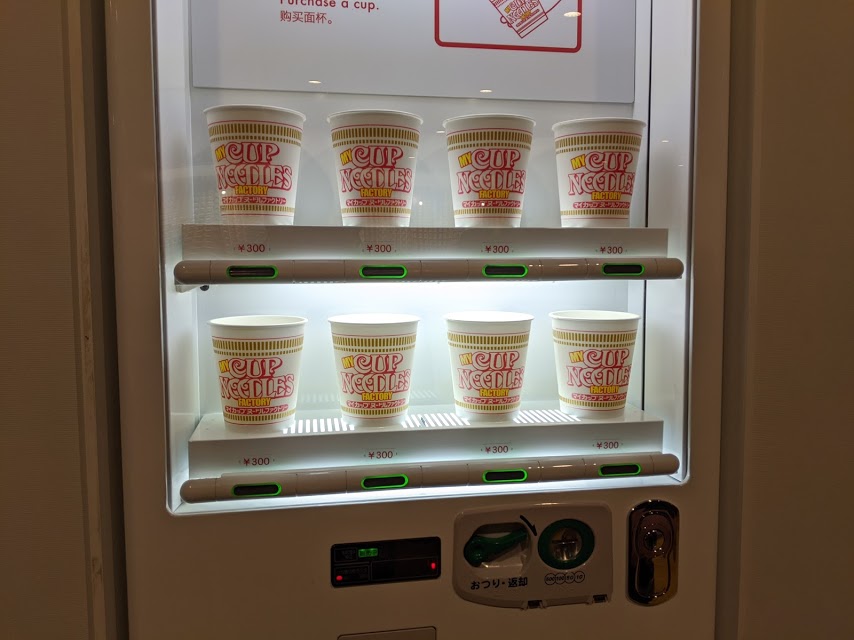 First, you sanitize your hands and pay for your cup. As of Feb 2020, it was 300 yen and I believe they only accepted coins.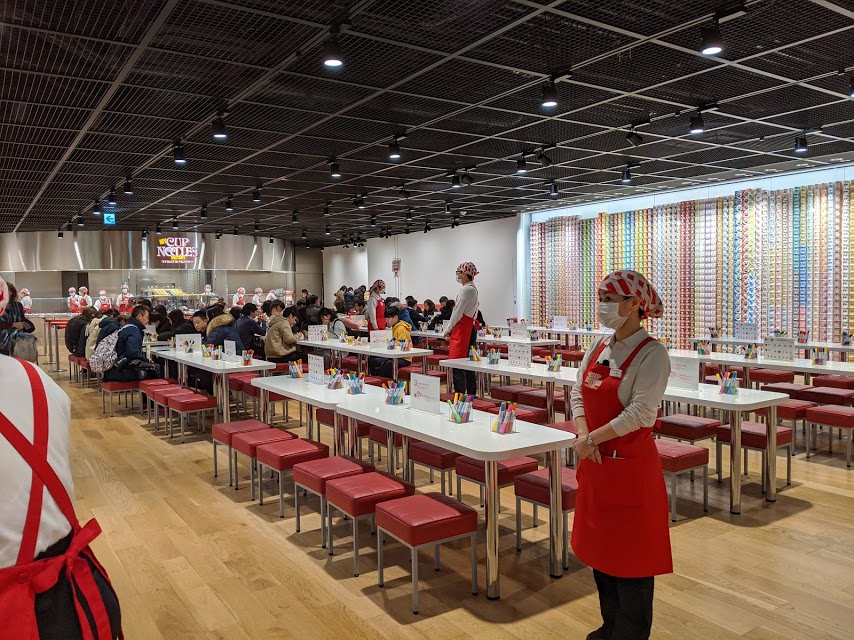 Secondly, this is where the fun begins! You are led into the decorating area! The decorating area is efficiently divided up by parties of 2 or 4. Each table has its own pens so you don't need to worry about sharing with other visitors.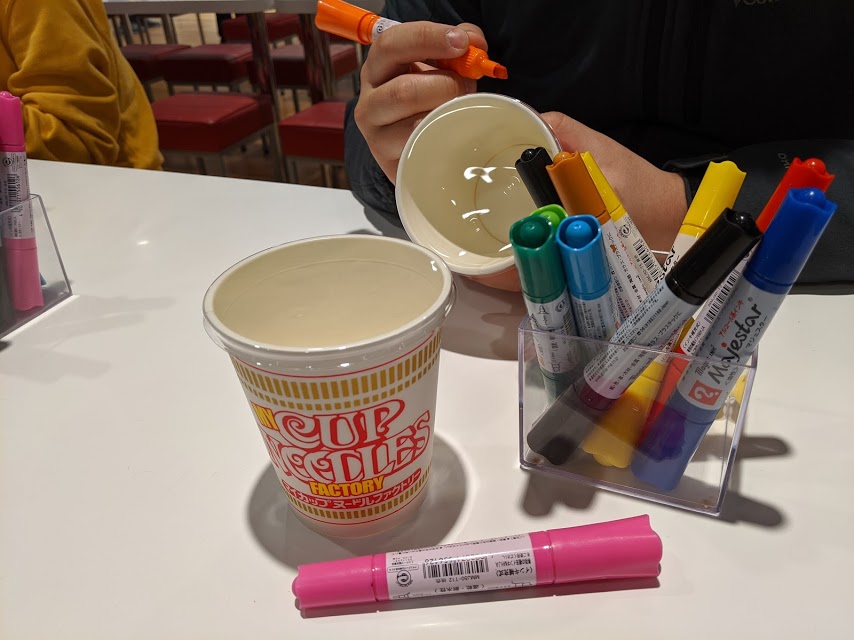 We spent about 30 minutes decorating our cups. We could have been faster but we had a few hours to kill before our flight, so why not?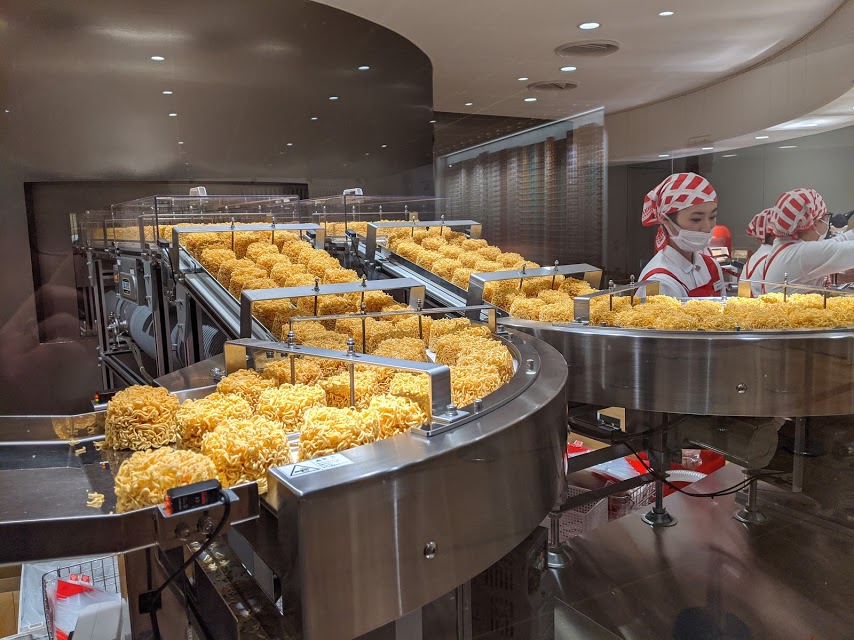 Thirdly, you hand over your newly decorated cup to the staff, where it goes into this machine to put the noodles in.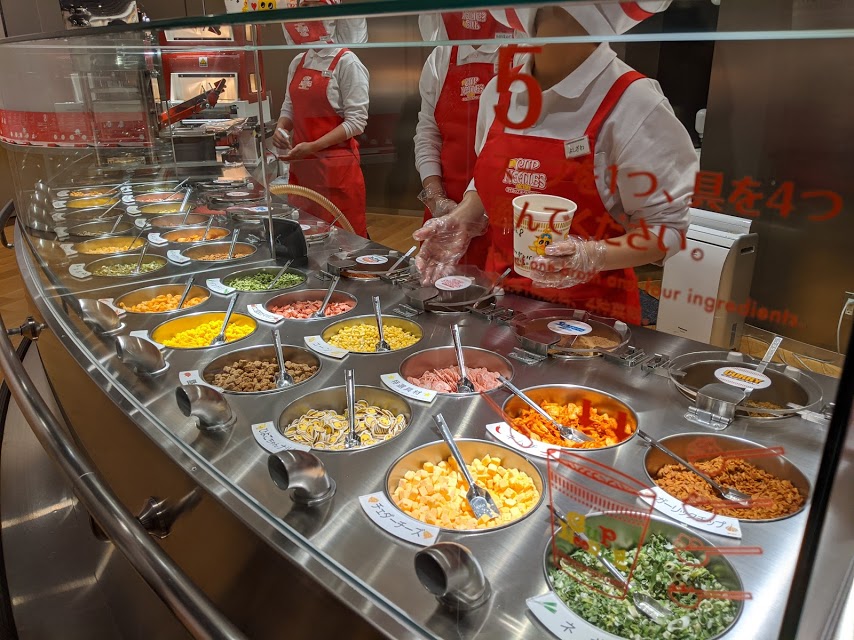 Fourthly, your cup noodles are handed to another staff. You can select one broth flavour, and some toppings!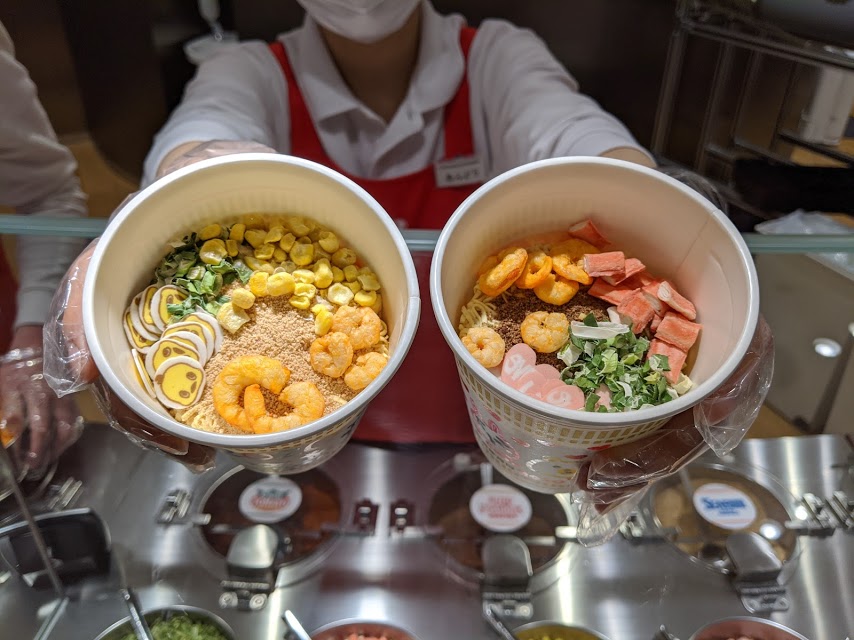 Finally, your cup noodles go through a machine where it is sealed and packaged! It was very fun to watch and see your creation look like a real, packaged food item that you'd buy at a grocery store!
In addition to making your own cup noodles, there are also exhibition rooms talking about the history of cup noodles, and interesting facts. There is also a huge wall of cup noodles over the years that make for great photos!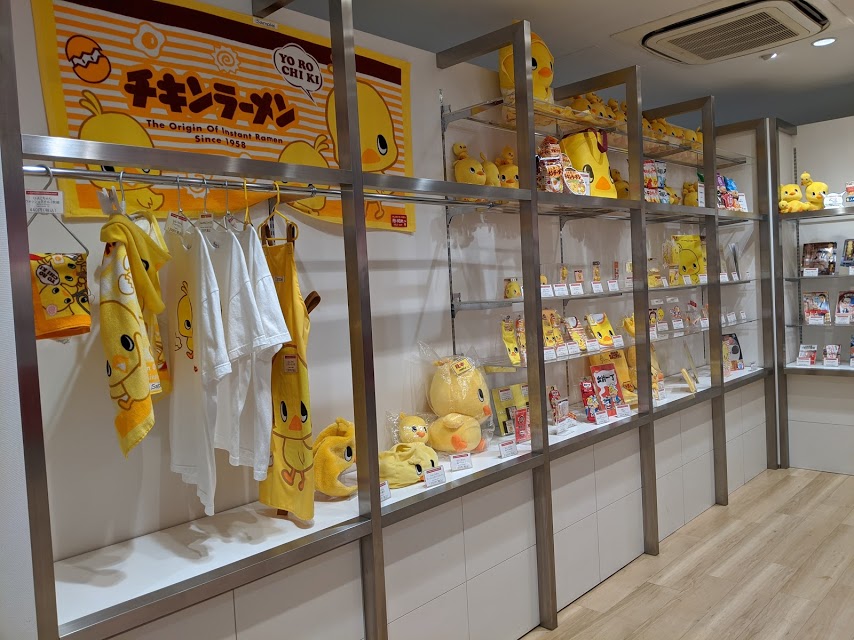 There is also a gift shop where you can buy souvenirs.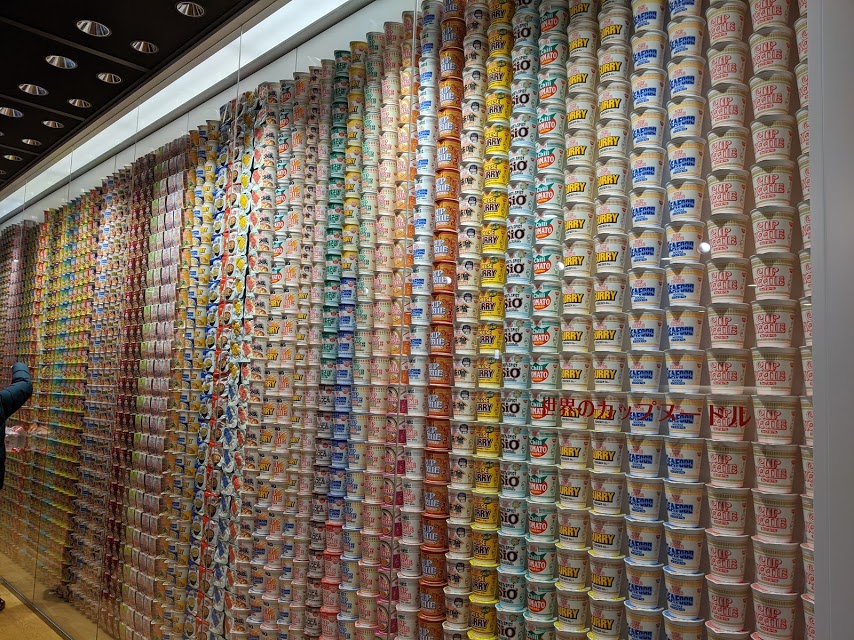 For only 300 yen (or about $4 CAD), it was a great way to spend a couple of hours and now we have personalized souvenirs in our home.
If you have some time to kill in Osaka, or departing/arriving from Itami Airport, I would recommend a stop here!