I don't know about you, but I rarely venture out to Pitt Meadows. There hasn't ever really been a reason to hang out in Pitt Meadows, until now! One of my friends opened up a cute little cafe in Pitt Meadows last year, in Osprey Village.
We were pretty surprised at how fast the drive was to Pitt Meadows! It was a bit under 30 minutes from Burnaby. Without traffic, the drive is really smooth and easy.

Osprey Village is a new development in Pitt Meadows right by the river. It reminded me of a quaint little seaside village, similar to Steveston but a lot more quieter, community focused, and no salt water smell.
There is one central street, which is lined with little boutique stores. There is also plenty of parking, and also a big parking lot for visitors!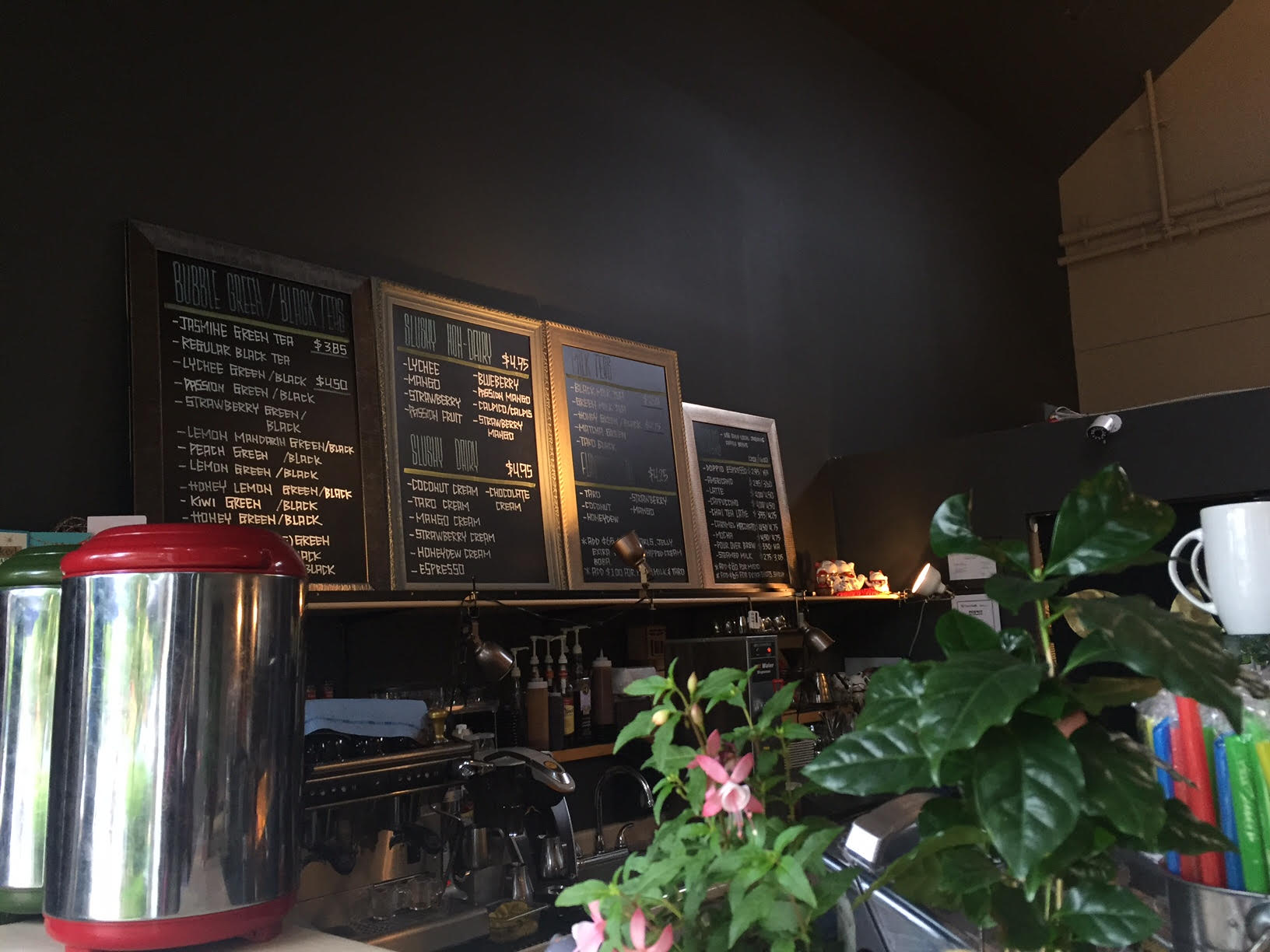 If you didn't already guess by the name, Jia Plus serves Asian style beverage and snacks. All the syrups are made daily by Vicky, and the teas are brewed fresh! The price is really reasonable as well.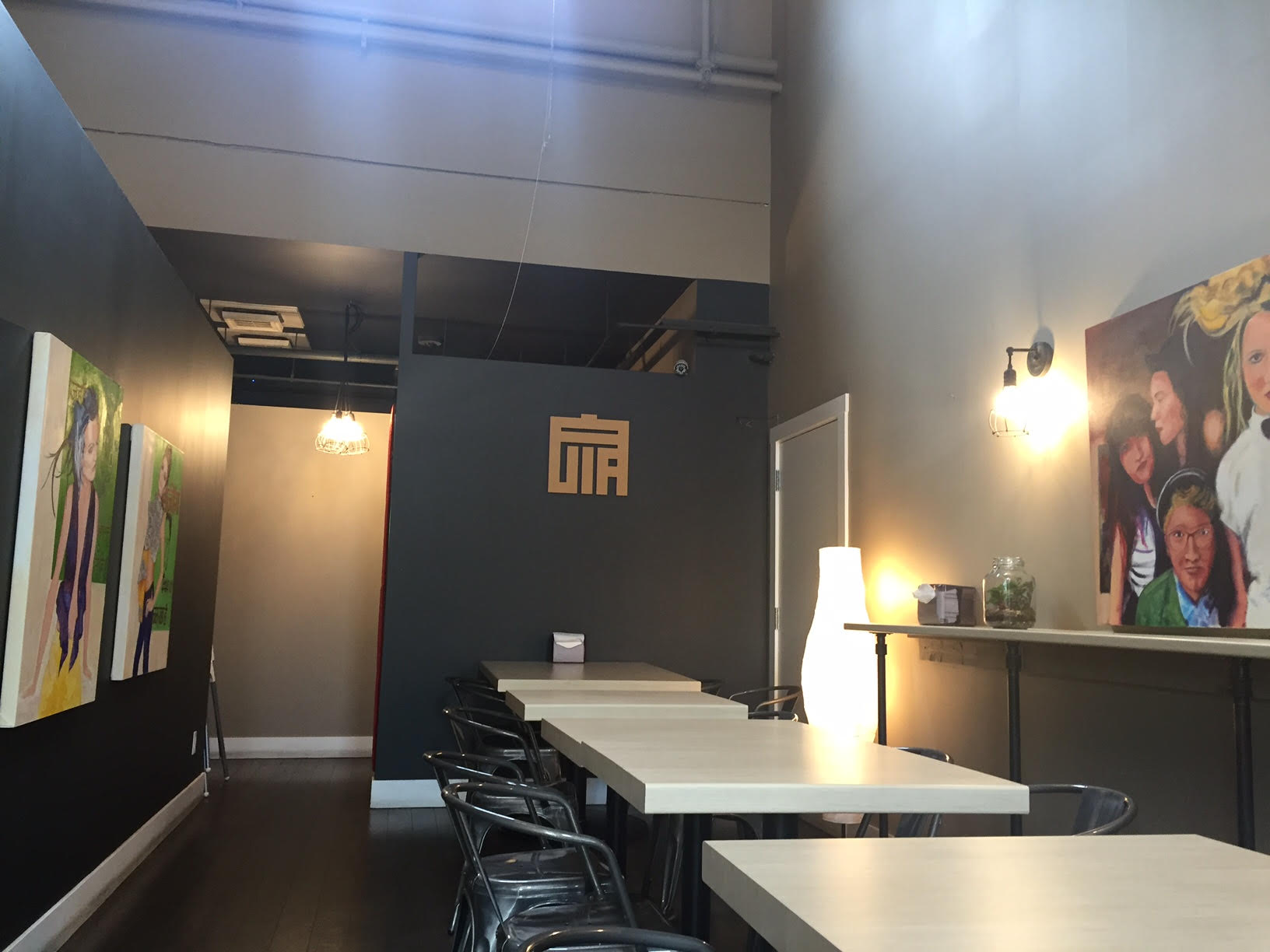 The cafe has five tables inside and does not feel cramped at all. There are also a couple of patio seats, which are perfect for the summer! The high ceilings and warm lights makes it feel very comfortable.
The artwork inside the cafe is actually a partnership with a local art gallery down the block, and customers are able to purchase the original pieces.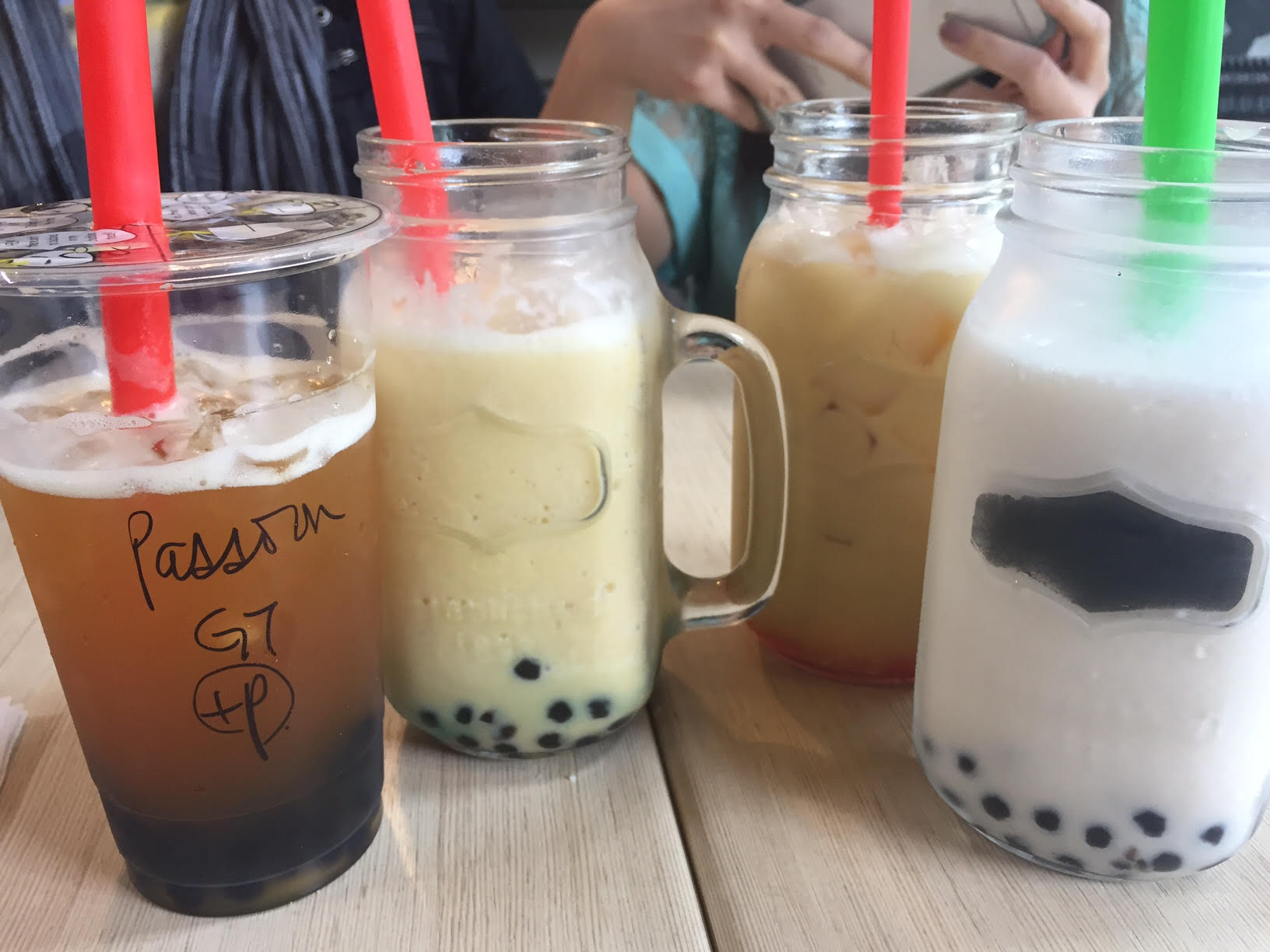 Passion fruit green tea w/ pearls: It had all the qualities that I looked for in a bubble tea, and more. The jasmine green tea and a really fragrant and floral flavour, which is my absolute favourite when it comes to green tea. I am very picky about my jasmine green tea and this one tasted absolutely perfect. In addition, the pearls had the perfect chewy consistency and tasted fresh.
Unfortunately, I don't recall exactly what my friends ordered. However, they all also really enjoyed their drinks!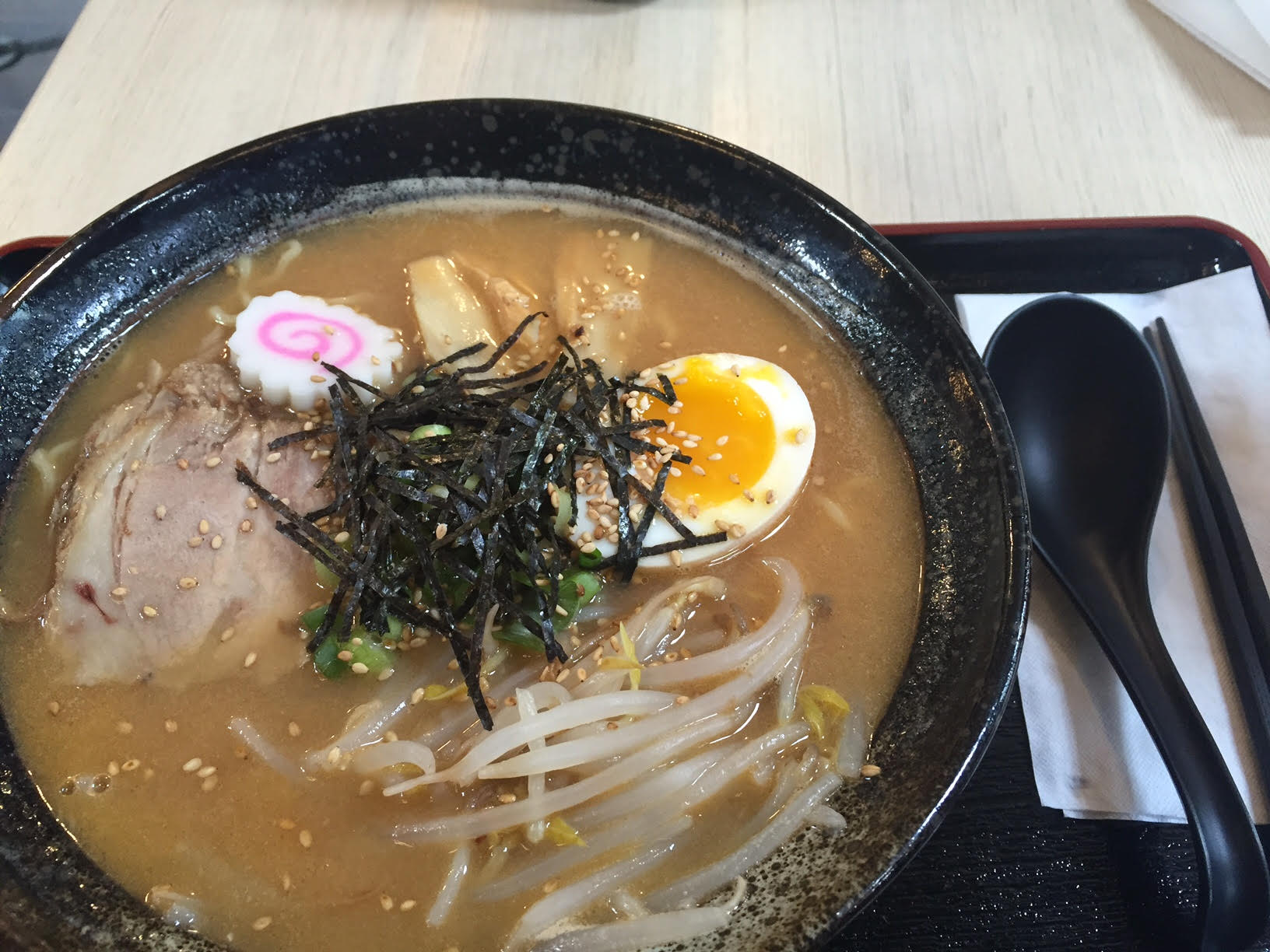 Ramen: Apart from the drinks, Jia Plus also has some food items as well! The majority of us ordered the ramen. Vicky cooks the broth from scratch, and you can really taste the quality in it. The ramen also comes with a slice of tender pork, egg, and bamboo shoots. It was very comforting and filling, perfect for the cloudy day when we visited.

BBQ Chicken Rice Bowl: I know, it doesn't look like a rice bowl right? The rice was actually underneath the greens! Sadly, I didn't get to try this because the dressing had dairy in it. However, my friends are also all foodies and I trust their opinion when they said it was really good!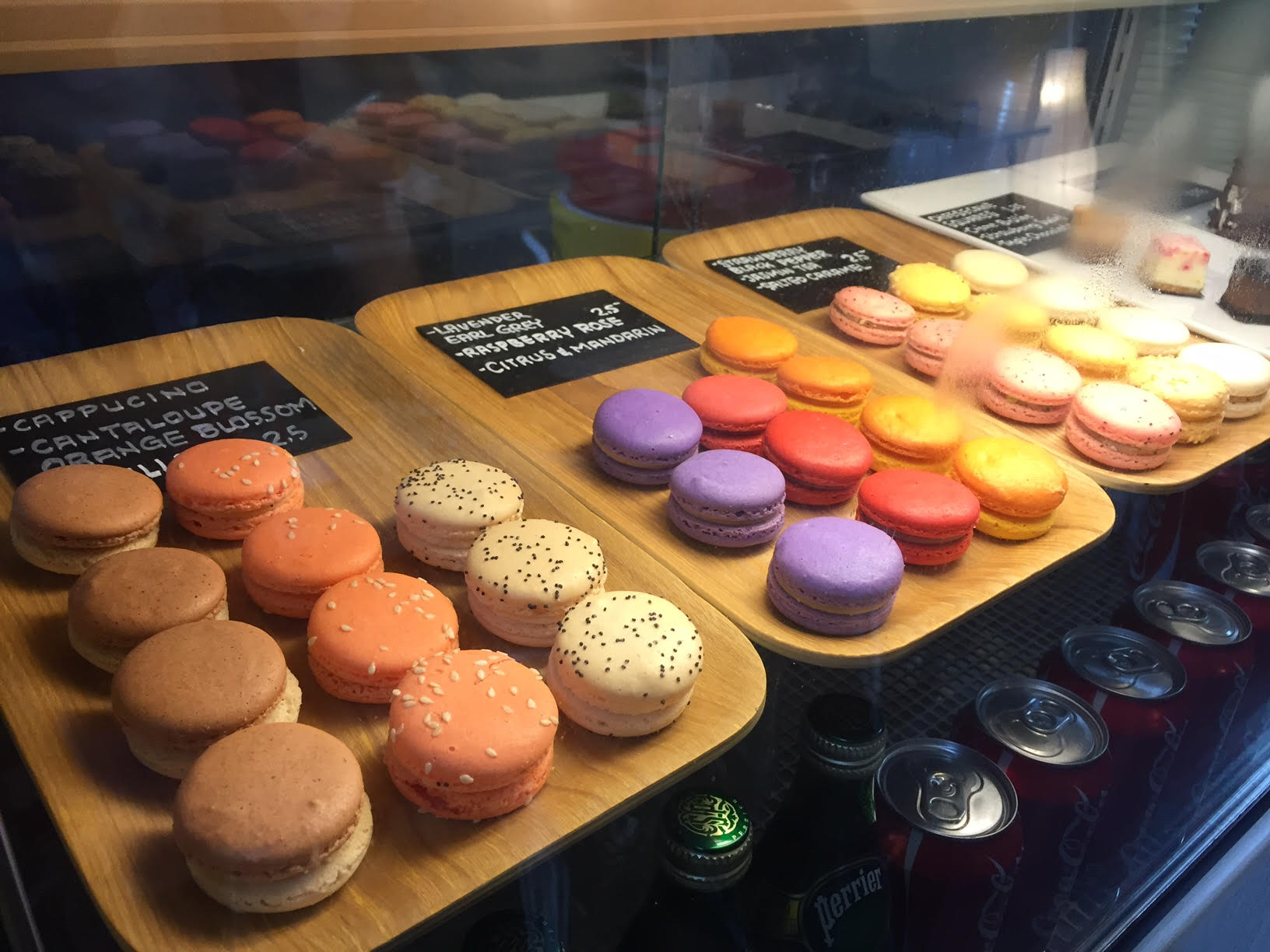 Jia Plus also offers cute little macaroons!
All in all, Jia Plus is a fantastic little cafe with one of the best green teas in the Vancouver area. Everything is made with quality, and you can definitely taste it.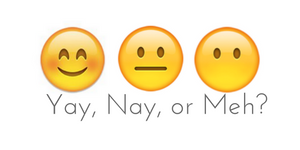 Yay!