I first heard of the Bliss Achilles Heel Smoother at the ACI Summer 2016 preview, and was very excited to bring it home with me to try! With summer here, we all want pretty and soft feet to slip our flip flops into. Here is what I thought of the Bliss Achilles Heel Smoother!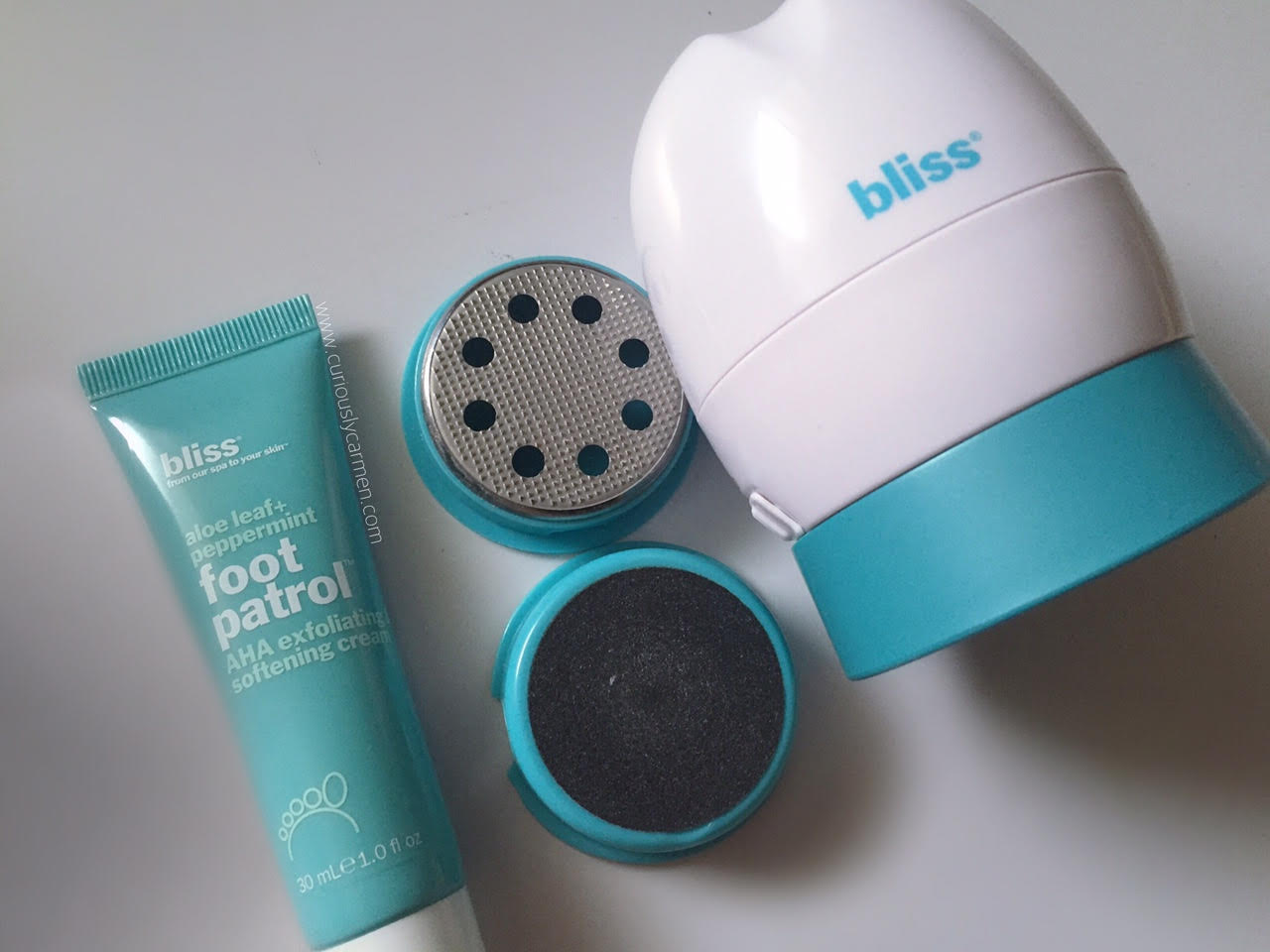 The Bliss Achilles Heel Smoother is a battery powered, exfoliating device that will leave your feet smooth, soft, and callus free.
Apart from the device, it comes with one exfoliating disc, two buffing pads, a small brush to clean the exfoliating disc, and an aloe peppermint foot softening cream.
The exfoliating disc and buffing pads are interchangeable. You simply lift off the plastic blue lid, and gently pull off the disc.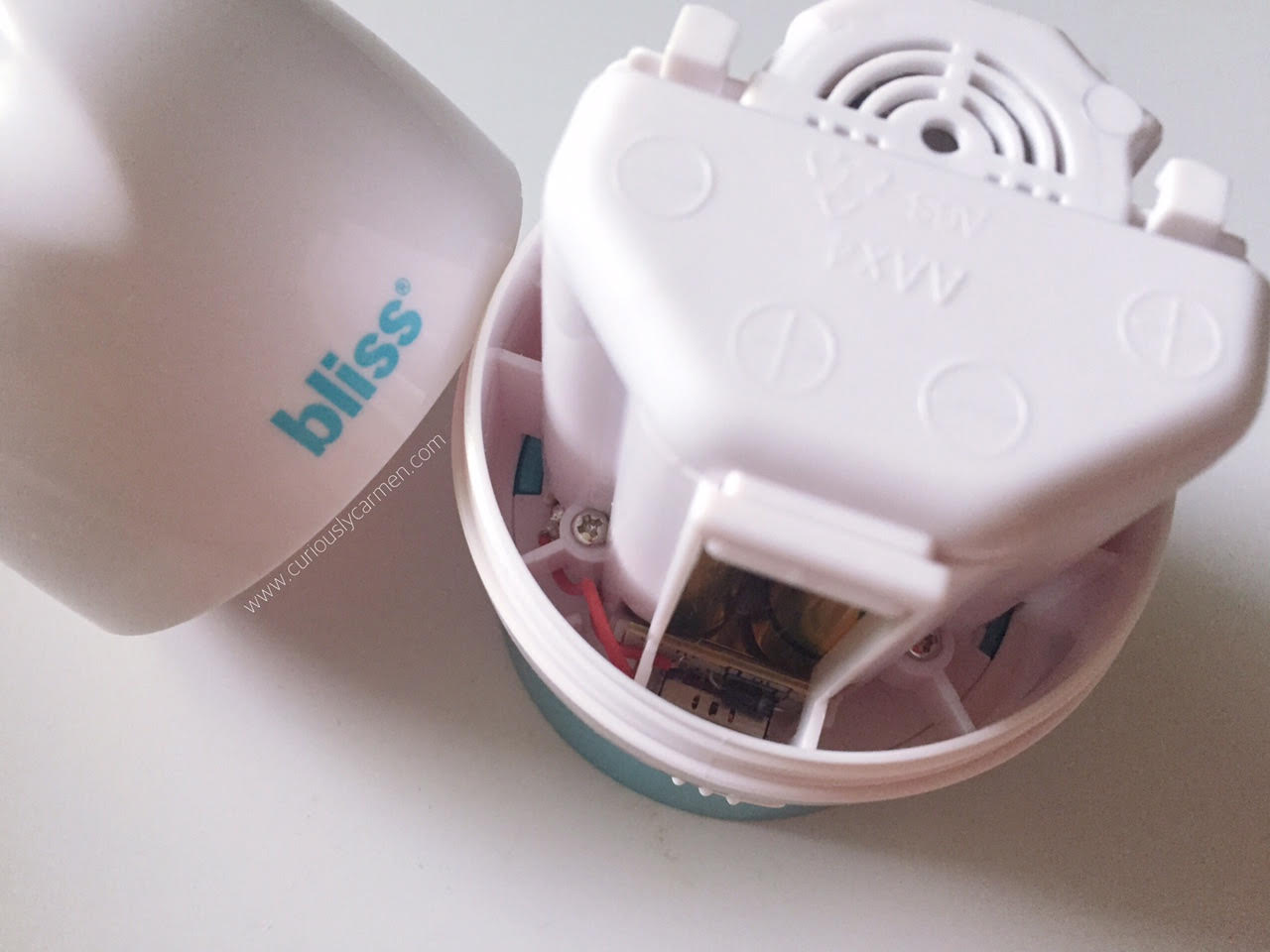 The device is about the size of a small apple and fits comfortably in my palm (although I can't wrap my fingers completely around the device).
The machine uses four batteries, which comes included with the device. It is pretty sturdy, but bulky. The majority of the device is reserved for the battery area.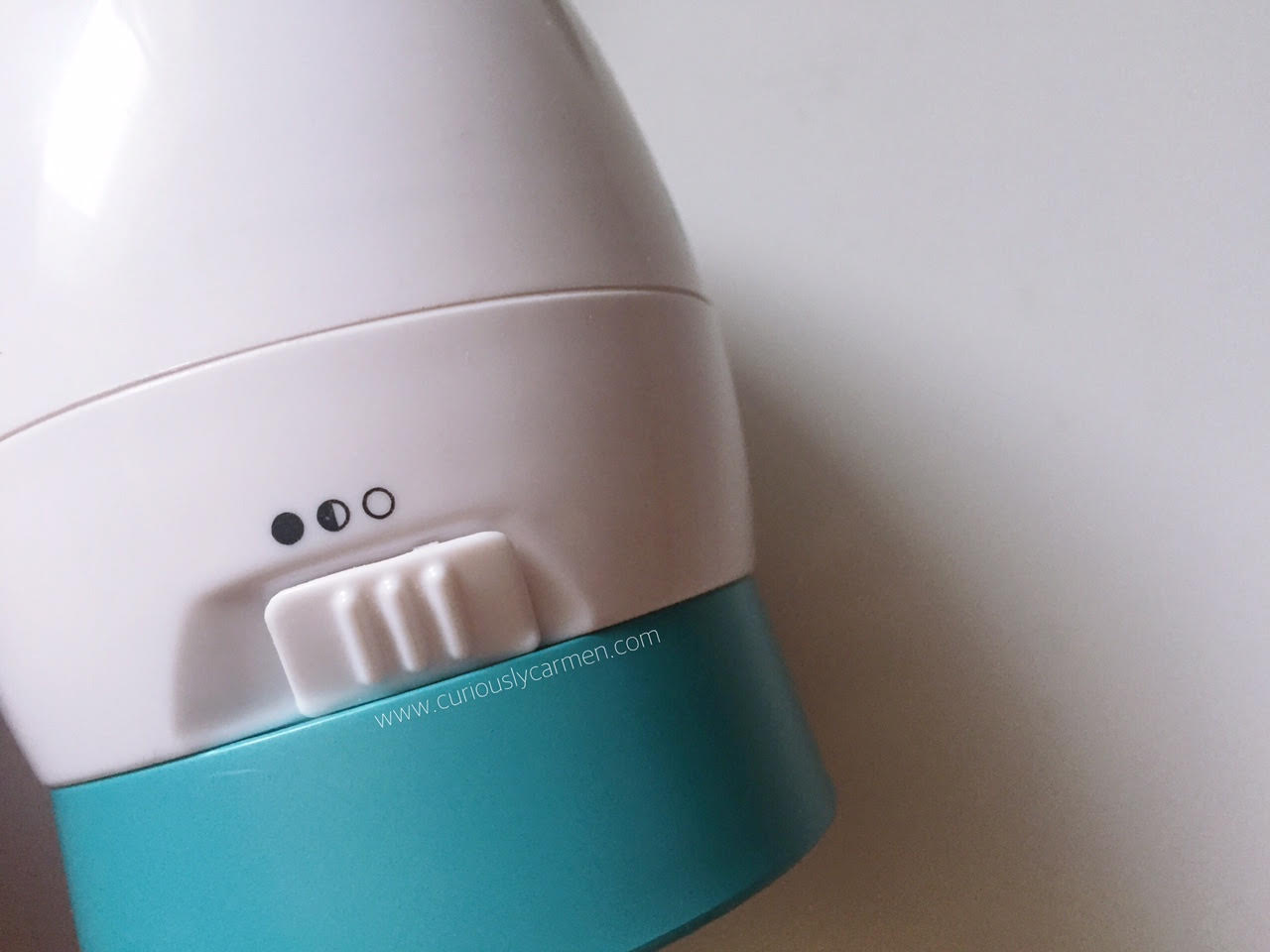 There are two speeds in which the device operates on. In the picture above, the device is turned off. Unfortunately, I accidentally broke the first speed during my first initial trial of the device. I pressed the device against my foot too hard and somehow broke it.
Totally my fault, as the instruction box warns you not to press the device too hard! So, I can only use the higher setting but I think I would have used the higher setting anyways, because I found the lower setting not as effective (hence why I pushed it a bit harder on my foot). *insert embarrassed emoji here*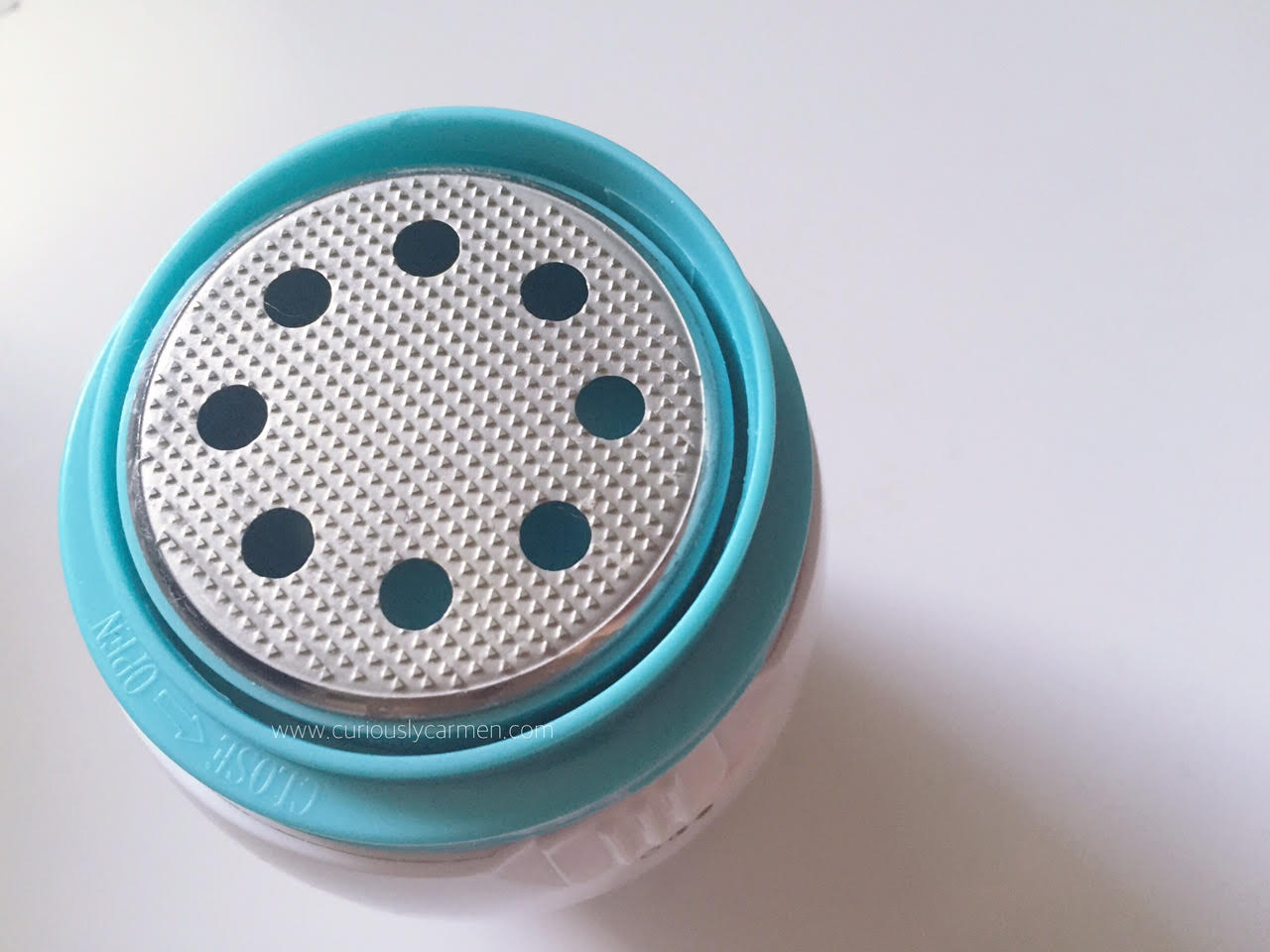 My first impression of the exfoliating disc was that it looked very rough and harsh! It felt and looked as if it could cut my finger if the device was turned on, so I was a bit nervous that it would hurt. >_<
Surprisingly, the disc was actually really gentle on my skin, to the point where I didn't feel like it was exfoliating at all. I found it really easy to use on my feet, and was able to use just one hand.
My feet aren't extremely callused and horrible, but they do get dry and a bit callused when I wear flip flops. After going over my heel area, which was the driest and callused area, for about 5 minutes each, I noticed a significant improvement in how soft my feet were!
Since the disc felt so gentle, I didn't think it was doing much but my feet were a lot smoother and gentle afterwards. I couldn't stop touching them =P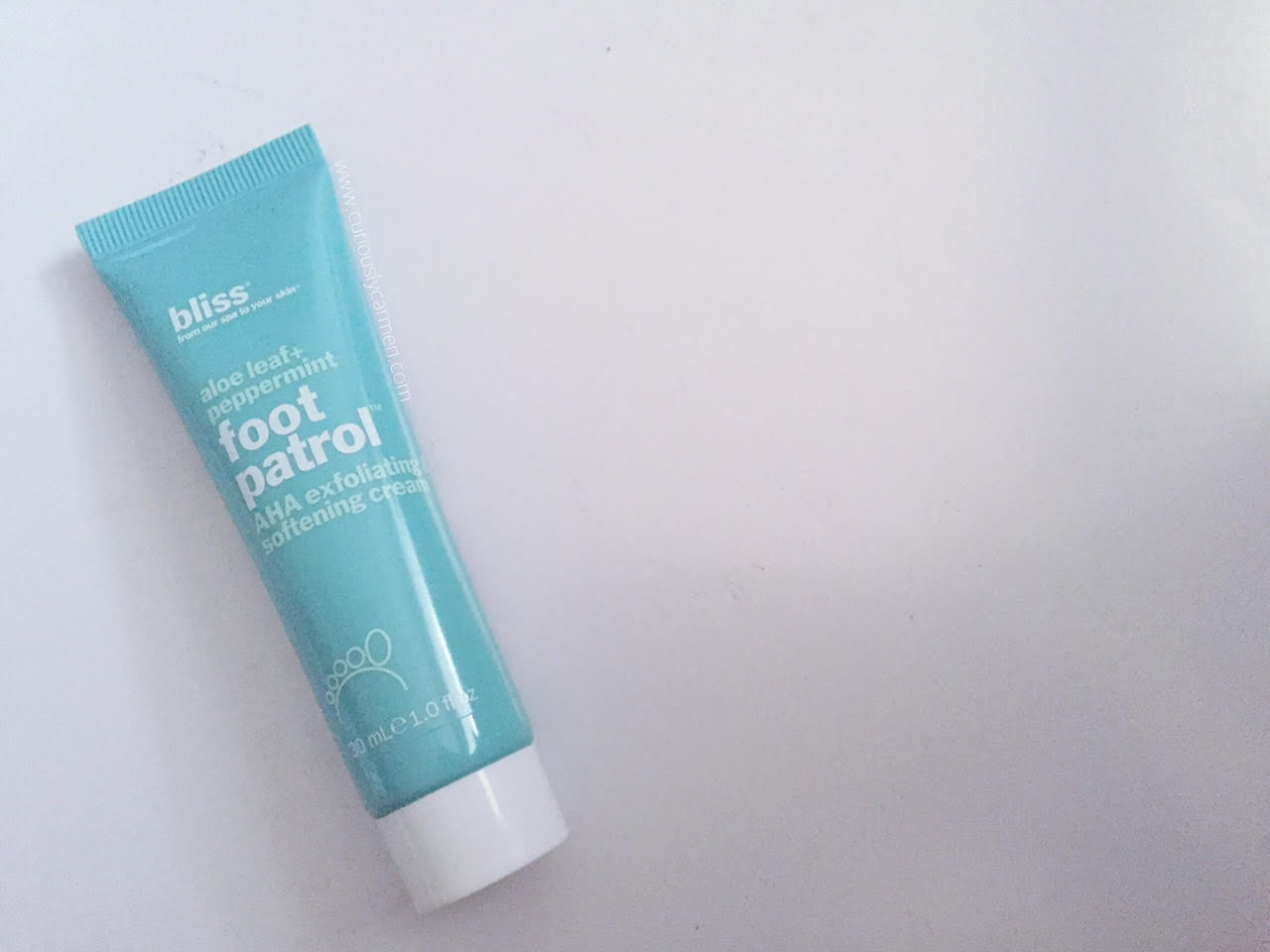 I finished up with the aloe peppermint lotion, which was AMAZING. It was very hydrating, rich, and had a nice strong peppermint scent to it. Applying this lotion to my feet is probably my favourite part. Just be sure to not walk around 5-10 minutes after using it, to let it fully soak and also it's a bit slippery.
For the ultimate test of efficiency, I put these bad boys to the test on the boyfriend's feet. They are a lot more callused and dry than mine, and wears steel toe boots at work if that makes any difference. The end product was amazing, and his feet were very smooth as well, although the calluses were still there (those are probably never going away because they are pretty hard calluses).
Overall, I am pretty impressed with the Bliss Achilles Heel Smoother and would recommend purchasing it. I will be using it regularly, especially after wearing flip flops. I used the device three days ago, and my feet are still nice and soft despite wearing flip flops and sandals. I can see myself using the device 1-2 a week to keep my feet nice and soft!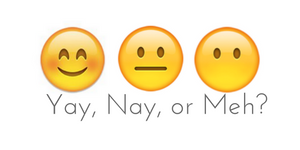 Yay!